With two top-10 singles players and multiple doubles specialists, it was clear to the Czech Republic that the Davis Cup title was within their grasp. The unwavering commitment of Radek Stepanek and Tomas Berdych did the rest, and in 2012 they beat defending champions Spain in the final.
In 2009, Spain emerged triumphant from the Palau Sant Jordi in Barcelona. They had managed to win a fourth Davis Cup title in nine years and this time it was the Czech Republic who had succumbed in the final 5-0. David Ferrer and Radek Stepanek starred in the most epic match, with the Spaniard making a dramatic comeback, and with Nadal's victory over Tomas Berdych also on the first day, the finishing touch was provided by Fernando Verdasco and Feliciano López winning the doubles.
Three years later, fate was to pair both nations again in the Davis Cup final but two circumstances favoured the Czechs this time. Rafael Nadal would not be in the Spanish team, and the Central Europeans were acting this time as hosts, knowing that the occasion could be unique.
Determined to get it done
Spain had David Ferrer as number one, and Nicolas Almagro in his best form – unbeaten in the Davis Cup that year with five wins – was number two. Two good doubles players accompanied them: Marcel Granollers and Marc Lopez. They were defending the title they won in Seville against Argentina a year before; they were undoubtedly the nation to beat.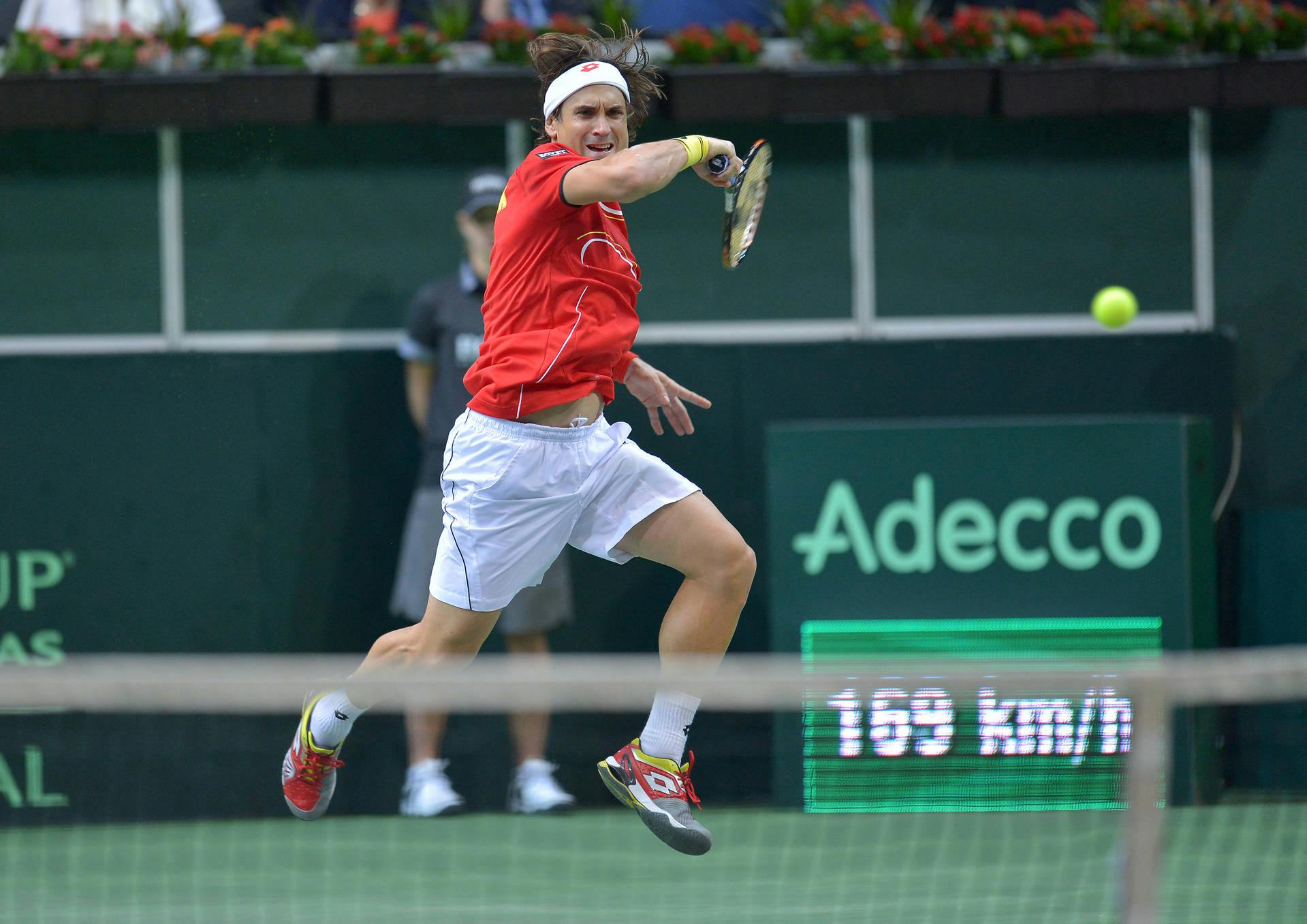 But the Czechs were not intimidated. They had only one Davis Cup on record, which they won in 1980 when they competed as Czechoslovakia (along with the Slovak Republic) and the timing for Stepanek and Berdych was not to be missed. These two held the key to the title.
Stepanek lost once again to Ferrer in the first match, but Berdych levelled with his victory over Almagro. In the doubles it was Stepanek and Berdych who again defended the Czech Republic, beating Marc Lopez and Marcel Granollers in four sets. At 2-1, amid the physical wear and tear of two days of play, on Sunday they were there again. Berdych couldn't beat Ferrer either. The tie was level at 2-2, leaving everything in the hands of Stepanek and Almagro. And there, the Czech pulled out his experience, optimised every moment, and took victory in four sets to lift the trophy.
The Czech Republic had finally done it, and had done it in style, beating Italy, Serbia, Argentina and Spain in a single year. There was only one thing left to do: enjoy the achievement of a dream finally come true.