Roger Federer had already won 17 Grand Slams, more than 80 professional titles and had finished as number one or two in the world for the past 10 years. But he still had a challenge: to give Switzerland their first Davis Cup title. In 2014, with Stan Wawrinka as his trusty squire, they finally added their names to the list of winners.
Arnaud Clement gathered his men together as the Stade Pierre Mauroy in Lille prepared to give the French team a warm welcome. The opening ceremony got underway and captain Clement, Jo-Wilfried Tsonga, Gael Monfils, Richard Gasquet and Julien Benneteau were all trying to enjoy the atmosphere. They knew they had a good team; that their home status played in their favour; that the clay they had chosen could be their best weapon... but even so, players, captain and fans knew that they were not the favourites.
On the other side of the net, Switzerland was listening to its national anthem with pride and confidence. In its ranks, the imposing figure of Roger Federer. At his side, Wawrinka, who had spent the whole year in the world's top four. They would play three days of competition and then one of the teams would lift the trophy. France was looking for its 10th title; it had been four years since they had last reached the final. Switzerland, on the other hand, was dreaming of a first Davis Cup.
Monfils at his best, a major hurdle for Federer
One player was the clear leader on the first day of competition: Gael Monfils. After Wawrinka's 61 36 63 62 victory against the French number one, Tsonga, Switzerland had a golden opportunity to take a 2-0 lead and create a perhaps insurmountable task for their rivals. But Monfils was ready to stop the charge, even knowing that it was Federer waiting for him on the other side of the net. In an inspired and flawless performance, supported by the French fans and driven by his determination to level the tie, he beat the Swiss 61 64 63 in what is still considered one of the most outstanding matches of his career.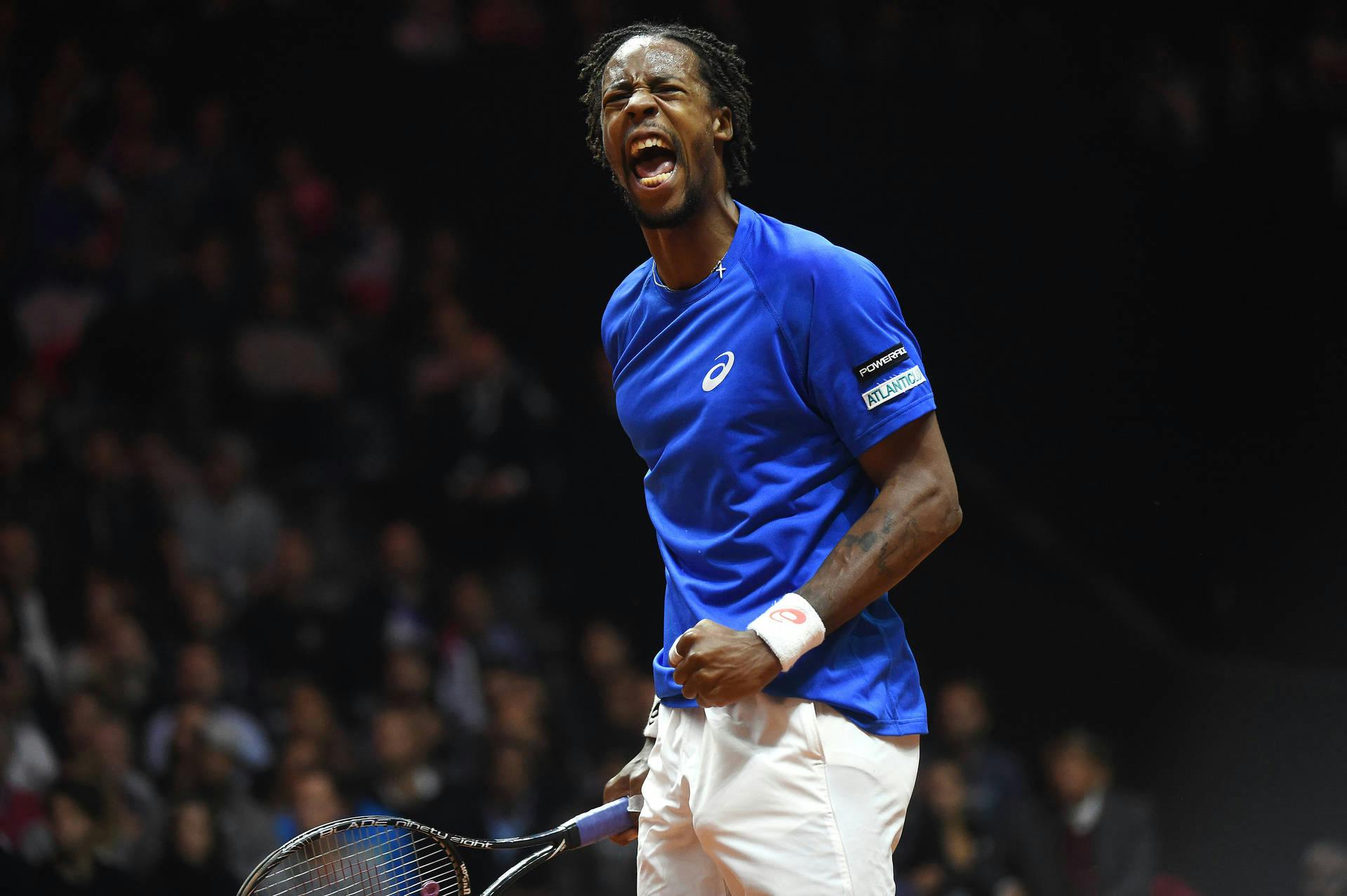 For the doubles on Saturday, Benneteau and Gasquet were named by France and Chiudinelli and Lammer by Switzerland, but everything pointed to the fact that it would be Wawrinka and Federer who – taking advantage of the change allowed by the rules – would play for that crucial third point.
"I am definitely 100% available if the captain decides to count on me for the doubles," said Federer after losing to Monfils. "I was feeling better and better as the match went on. And that's very motivating. I want to think that I'll feel better as the weekend continues."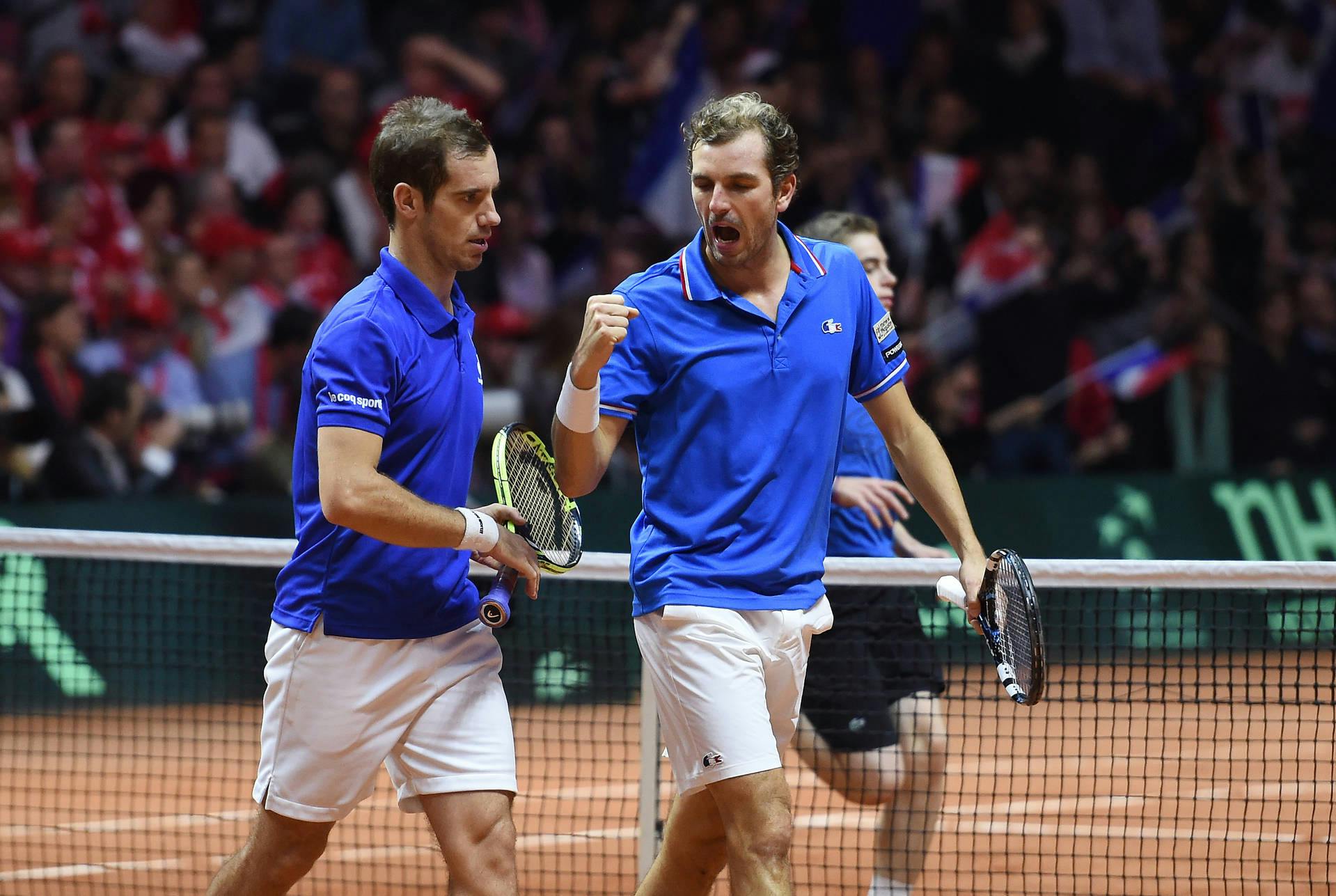 And Swiss captain Severin Luthi did not hesitate. On Saturday Federer, with much more confidence and leadership than the day before, took charge of the match to secure a 63 75 64 victory with Wawrinka, taking Switzerland to within one point of the title.
A date with history
Everything was ready, served on a platter, so that Federer himself could take that final point. The number ones of both teams were to meet in the first match on Sunday and the anticipation could not have been greater. But there was an unexpected setback to the script from the French team. Tsonga was out after suffering an injury to his arm, and Clement had no choice but to rely on Richard Gasquet to take on Federer. A 2-12 head-to-head set the scene and Federer took full command, and once again victory was his – 64 62 62 this time. 
The entire Swiss team celebrated on court and the Davis Cup was lifted by new champions.