The Davis Cup had a new format and Madrid had been selected as host city. In the multipurpose Caja Mágica, the exciting week of competition was to bring together 18 teams on the same stage for the first time in history. The adversities that the Spaniards had overcome throughout the week had been intense, and that Sunday, 24 November – a year ago today – their sixth title was to become a reality.
When, at around 1am on Sunday morning, Rafa Nadal and Feliciano Lopez hugged in victory, Spain's place in the final was sealed; they had beaten Jamie Murray and Neal Skupski 76 76. The look on captain Sergi Bruguera's face said it all. It had been a Saturday of enormous strain, planning and uncertainty following the absence of Roberto Bautista – who was attending his father's funeral that day – added to the unexpected injuries of Pablo Carreño and Marcel Granollers. Rafa and Feli had just experienced a Saturday that they would never forget.
But Sunday came and with it the final. A new round, the decisive one, awaited and in front of them was a fearsome rival, Canada, who had just beaten Russia in the semi-finals after a spectacular week.
Both teams had some good news and something in common: they were regaining key players for their campaign. Bautista had told Bruguera he was ready to play and the double Roland-Garros champion was giving him the chance to be the team's number two again. For Canada, Frank Dancevic selected Felix Auger-Aliassime, who had not yet played any matches due to a foot injury. The selection hid another fact: Vasek Pospisil would be able to rest and would be key in the eventuality of a doubles encounter.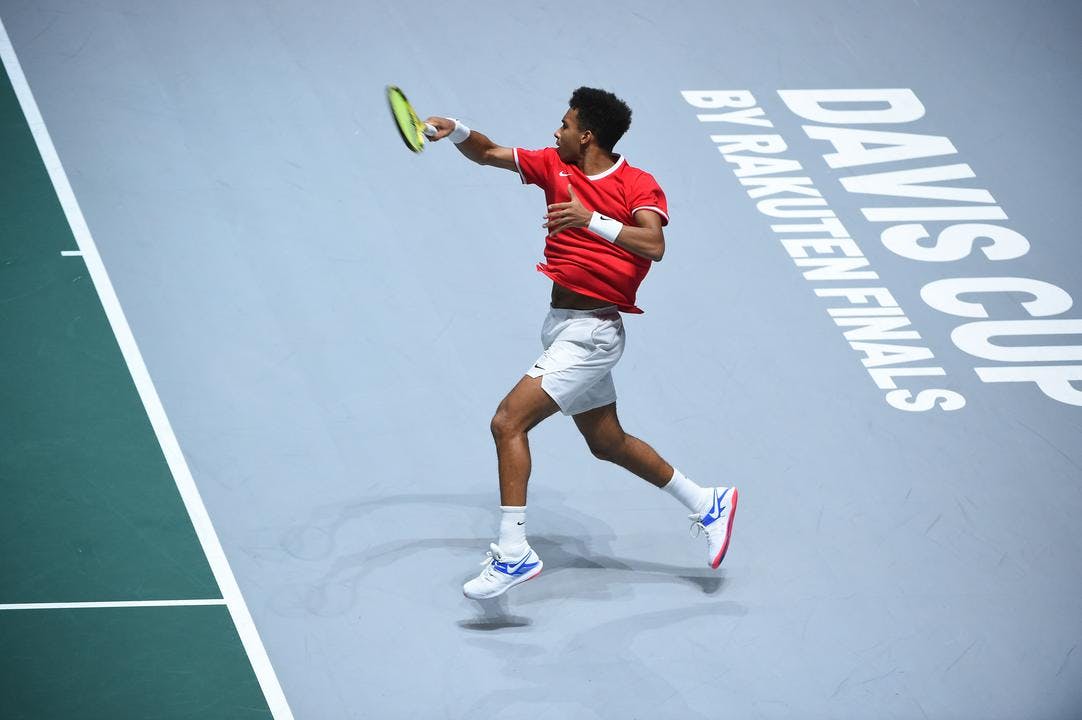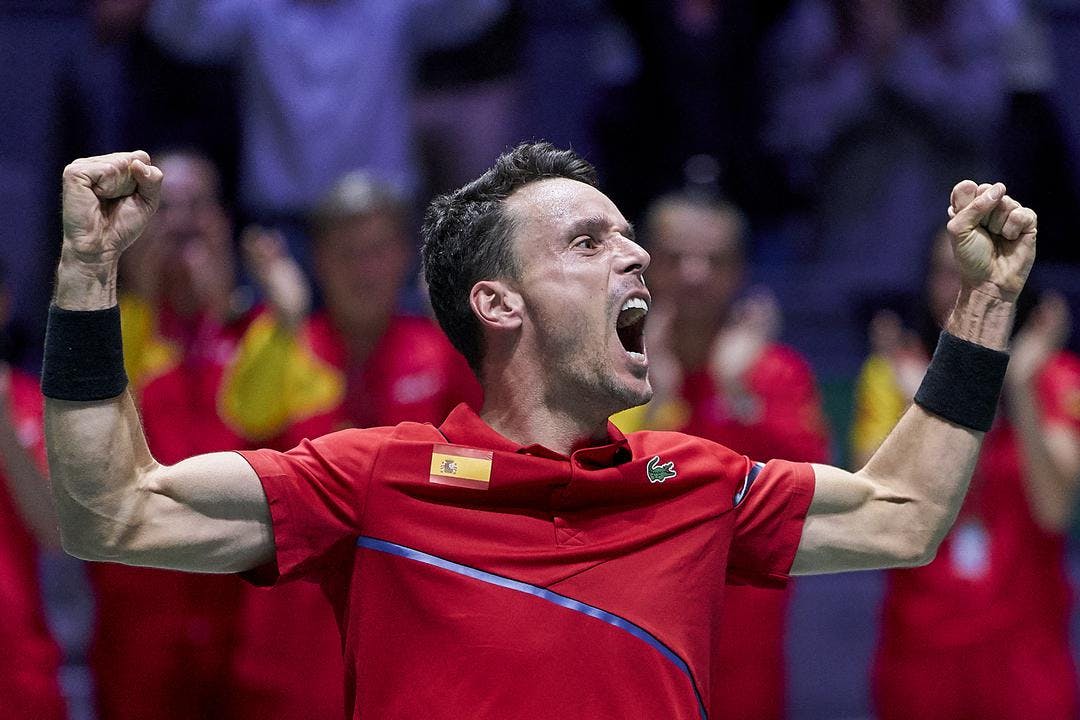 "We had the feeling that Roberto was playing for something bigger than tennis itself" explains Frank Dancevic in the documentary Break Point: A Davis Cup Story. The Spaniard surprised everyone by being able to overcome his personal emotions and beat Felix 76 63, with Bruguera on the bench doing a sensational and enormously complex job to keep the player focused on the match.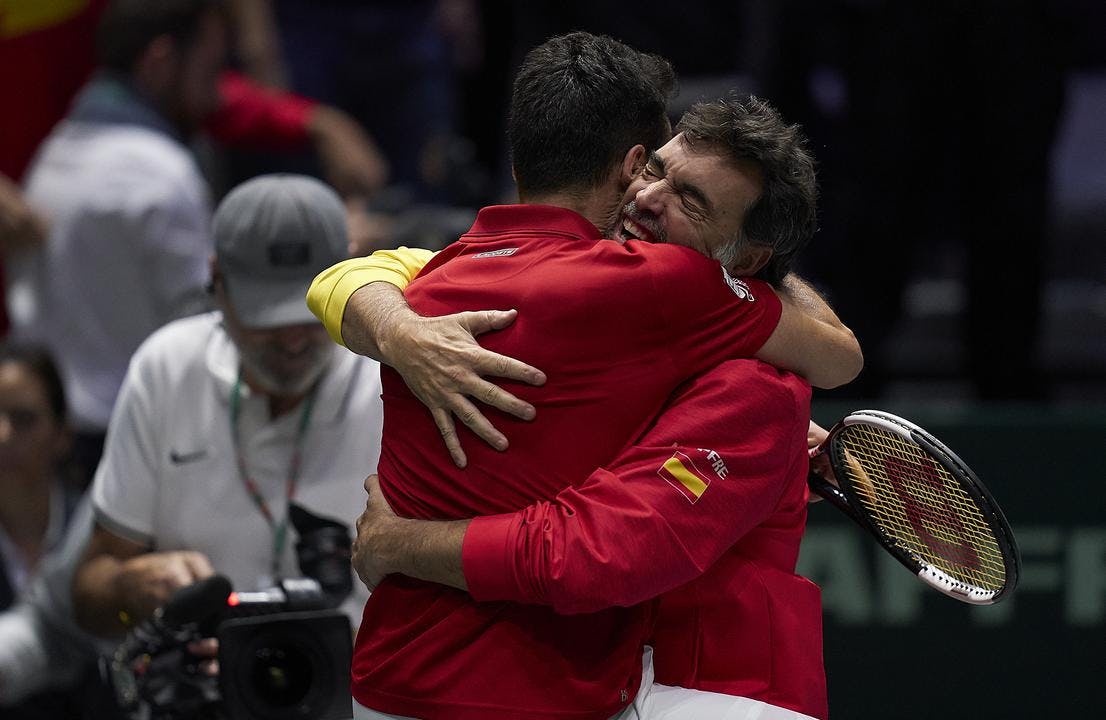 All or nothing: Rafa and Shapovalov
And so it was that after a hugely difficult week for both teams, Rafael Nadal and Denis Shapovalov reached the final with seven matches behind them. Rafa with three Davis Cup titles already and Shapovalov with enormous skill and physical strength ready to become a new hero. If he won that match, it was planned that he would play the doubles with Pospisil.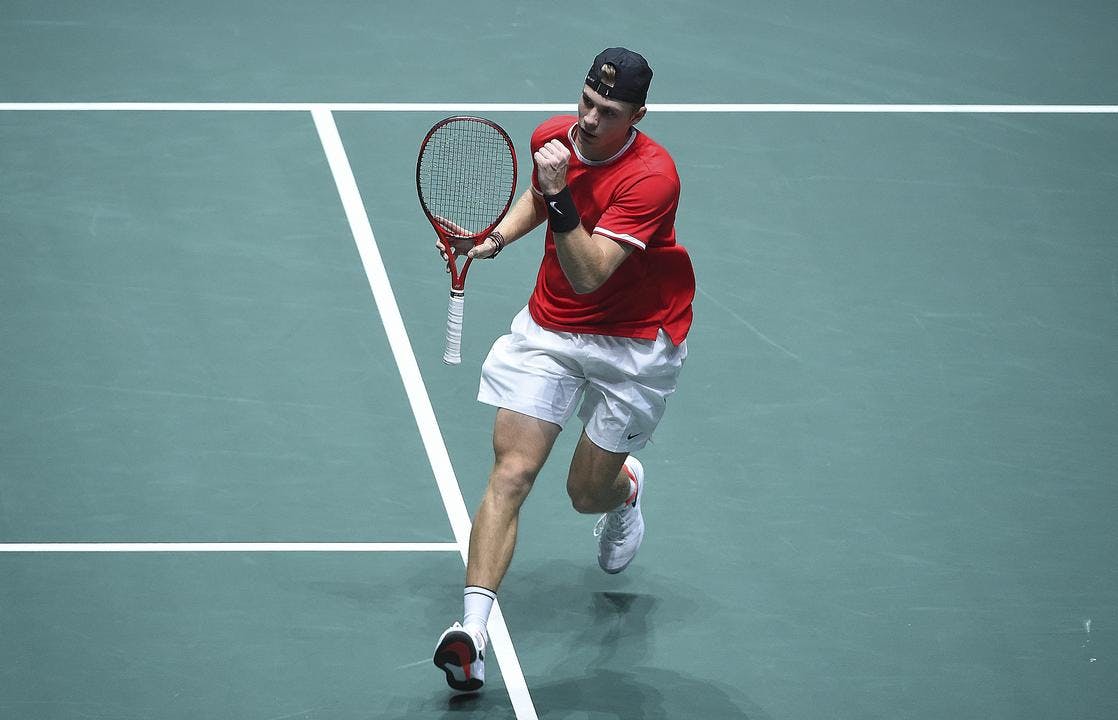 A battle between two left-handed players from two generations, which kept the more than 12,000 spectators who filled the sold-out Caja Mágica in thrilling suspense from start to finish. It was a sea of flags, mostly Spanish, but with a good number of Canadian fans who also made themselves heard. Nadal won the first set 63 and in the tie-break of the second, on his second match point, secured the match and gifted victory to Spain.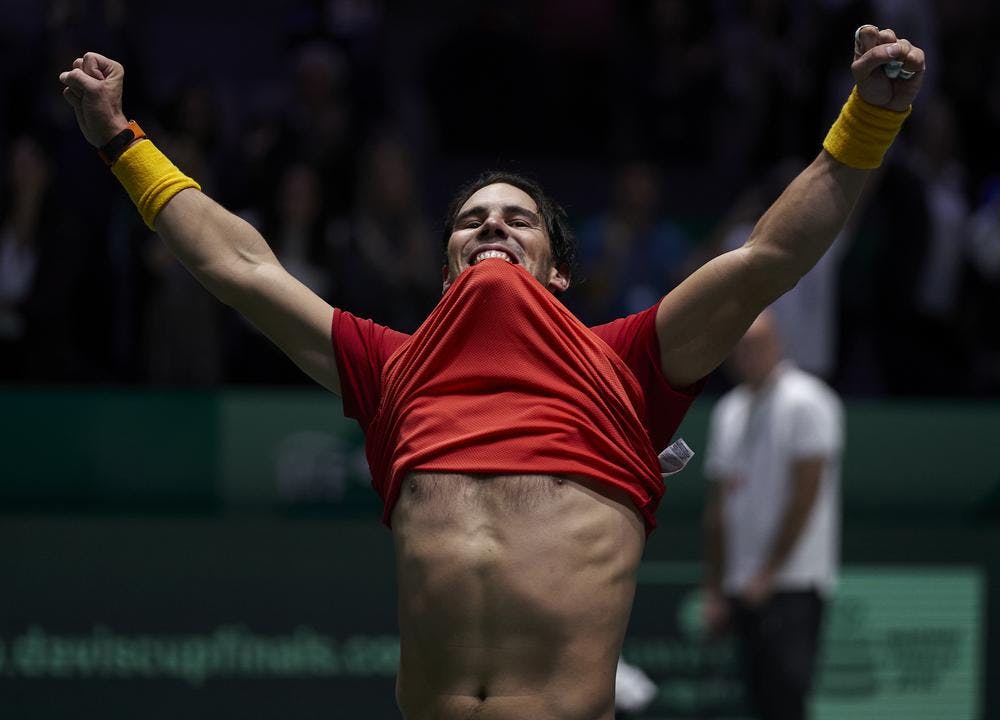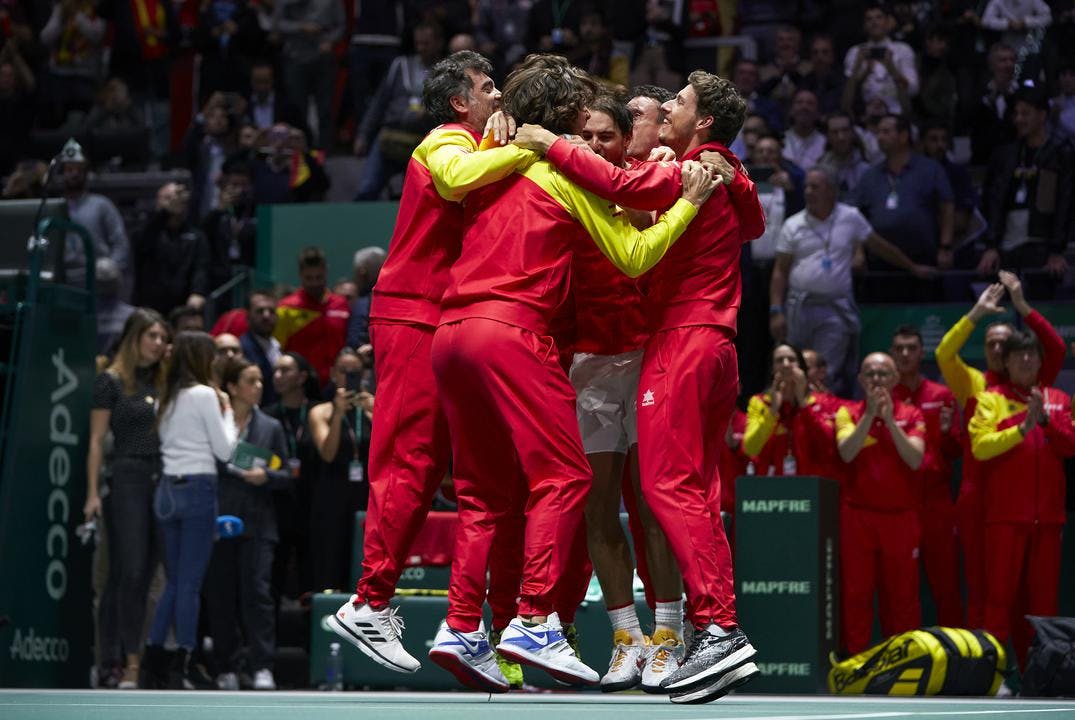 "It's been an incredible week," Nadal said. "A lot of things have happened, it's all been very difficult, very emotional. Roberto's (Bautista) father died two days ago. Imagine what this means, that Roberto has returned today and that he has won is something incredible, I would say almost superhuman. He is a life-long example for all of us".
"The truth is that when you have this kind of moment it is difficult to describe it with words," said an emotional Bruguera. "So many feelings, so many emotions that you have never felt. It is very difficult to explain."
"I feel like we've really come really far as a team, as a nation," Shapovalov explained at a press conference. "And yeah, definitely we're super proud. Obviously it sucks, sucks losing in the finals. But I'm super proud of everyone, everyone sitting here, super proud of the people in the background.
Pospisil summed it up... and no one doubts that in 2021 they will come back for more. "There's only so many times that you can do something like that in the course of your career. And obviously these guys, I think they'll definitely – I'll put money on it – they'll definitely win this competition one day. And myself, hopefully I can be part of that at some point in the next few years."
Spain was once again on the list of winners, achieving its sixth title in less than two decades; following those won in 2000, 2004, 2008, 2009 and 2011. This was the first title they have won in the capital, Madrid.
#DavisCupFinals