While on one side of the court, Russia's Andrey Rublev and Karen Khachanov were embracing, while on the other, Novak Djokovic and Viktor Troicki of Serbia were walking towards the net, their disappointment evident. In such circumstances, there is little consolation and Serbia's elimination from the quarter-finals from the 2019 Davis Cup by Rakuten Madrid Finals was now just part of the history of a competition and the cauldron of emotion.
There were no words and their looks said it all. It is impossible for anyone present to forget the third-set tiebreak which determined the outcome of the quarter-final showdown between Russia and Serbia at the 2019 Davis Cup by Rakuten Madrid Finals.
Despite the immense pressure, only a handful of points determined that Russia would progress to the last four, while among the players there was a sense of weariness, although all four had left nothing out on court.
The tension and excitement were palpable within Caja Magica as a succession of serves, runs to the net, near-impossible returns, clenched fists, restrained celebrations and errors unfolded.
Serbia's Novak Djokovic, world No. 2 at the time, would have been aware that a potential heavyweight tussle with Spain's Rafael Nadal awaited on the Sunday should his side navigate their quarter-final and then semi-final tussle.
Djokovic and Troicki have Davis Cup history. They were both part of the Serbia team which had won their nation's first Davis Cup title nine years earlier in 2010, although there was to be no repeat performance this time around.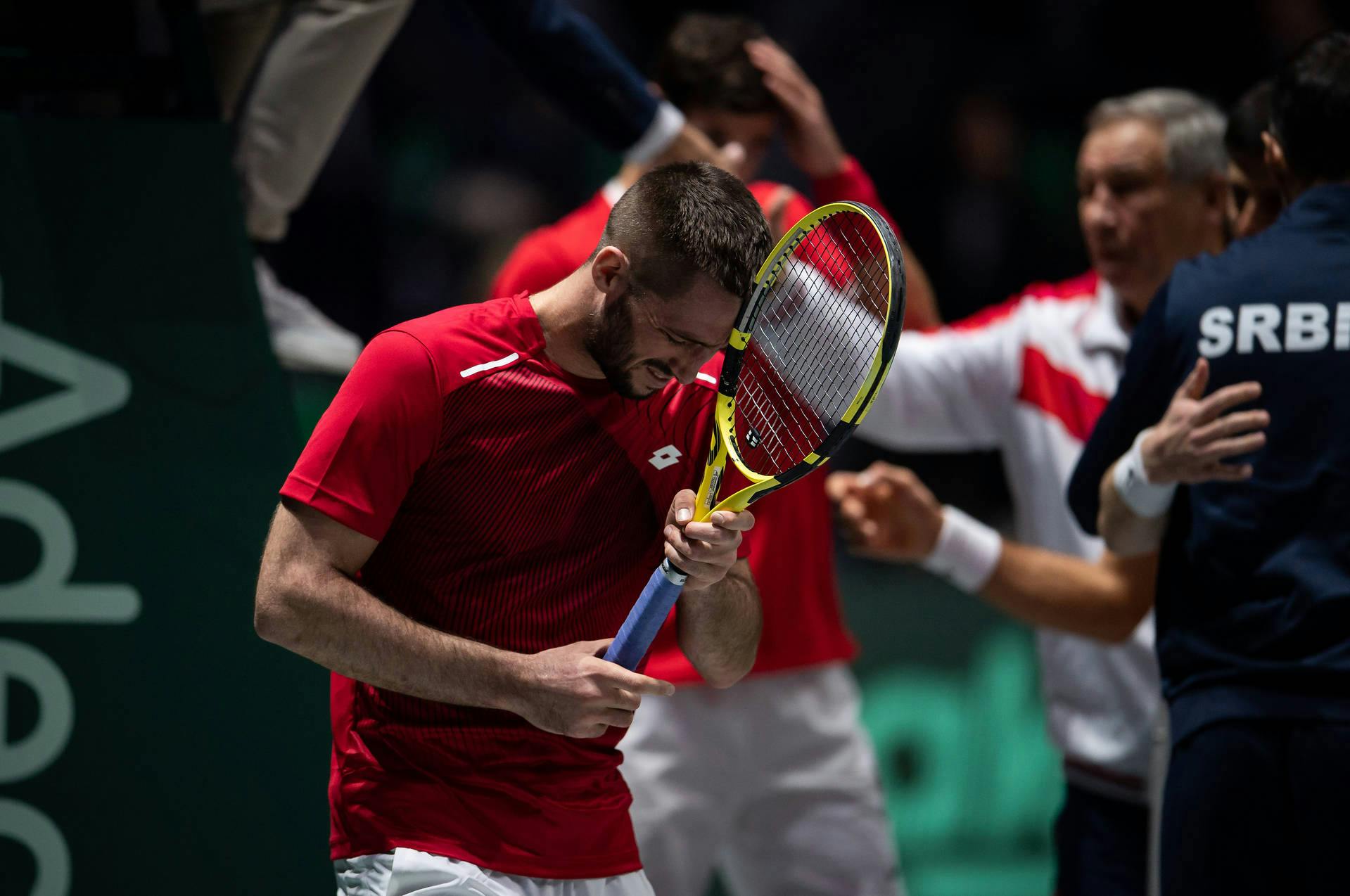 Rublev and Khachanov proved powerful opponents, although Serbia had three match points during an enthralling tiebreak but failed to convert any and ultimately paid the price. Rublev's devastating serve eventually accounted for his and Russia's rivals.
The emotion was obvious. While the Russian players were celebrating, just a short distance away, Troicki covered his head with a towel in despair as Djokovic tried in vain to comfort him.
Janko Tipsarevic, who was bidding farewell to Davis Cup after making his tournament debut 19 years earlier and clocking up 37 ties for his nation, also tried to console his teammates, as did Serbia captain Nenad Zimonjic.
There was further emotion in the press conference shortly afterwards, with Davis Cup once again showcasing the physical dedication of the players, but also the enormous passion which the competition triggers.
#DavisCupFinals