Sweden has been one of the most successful nations over the last decades of the Davis Cup. Names as illustrious as Stefan Edberg and Mats Wilander made sure of that. And today, a new generation shares those same dreams, well aware of the challenge of representing an entire country.
In 1983, the Swedish team travelled to Australia to contest the Davis Cup final. Fighting for the nation's second title in the competition, the players, including Mats Wilander, who was unbeaten in the Davis Cup that year, came up against a formidable Pat Cash and his team. Despite Wilander's four-set victory over Cash, the Swedes lost that final, but it marked the beginning of a golden era of dominance for Swedish tennis where, under the experienced watch of captain Hans Olsson, they reached the final in every one of the next six years, winning the title on three occasions. 
In all, Sweden has won seven Davis Cup titles, putting them fifth on the list of most victories, and their six wins since 1981 make them one of the most successful nations since the World Group was created. 
Borg's excellence and commitment
A young Bjorn Borg made his debut in the competition in 1972, winning his first singles match in a five-set thriller against New Zealand's Onny Parun in Båstad. "That was my dream since I was a kid, to be part of the Swedish Davis Cup team and to play... and here I am at 15 winning my first Davis Cup match. It was just a wonderful feeling." Just five years later, Borg would be number one in the world. 
By 1975, Borg was a world top-five player and had already won – and subsequently retained – the title at Roland-Garros. He was a member of Sweden's first title-winning team in 1975, where he was joined by doubles specialist Ove Bengtson, and fully appreciated the impact a Davis Cup win had on his country. "When we started that year, '75, who could believe that Sweden, that we, could win the Davis Cup? I mean, that was like a beautiful moment. It was like a dream come true for everybody. Not only for us, but for Sweden, the tennis, everybody. A big celebration, it was wonderful."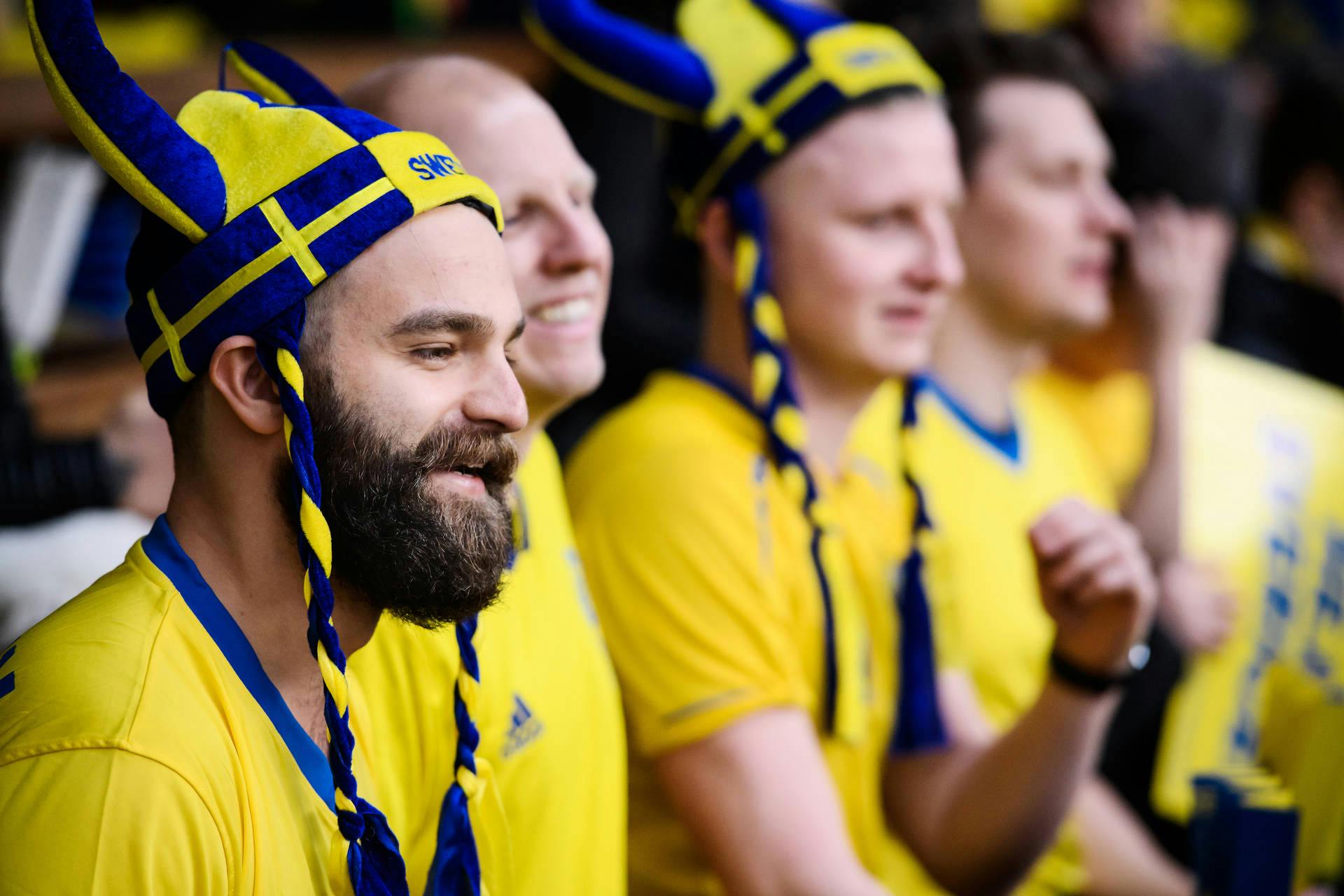 Despite holding the Swedish record for the best winning streak in the competition – 33 victories between 1973 and 1980 – and being arguably Sweden's most celebrated player, 1975 was the only year that Borg was to lift the Davis Cup trophy during his career.
Seven consecutive finals
Following their defeat against Australia in 1983, Sweden beat the United States 4-1 in the final in Gothenburg in 1984. A young Stefan Edberg paired up with Anders Jarryd in the doubles, and once again Wilander looked like he was going to have an unbeaten run in the competition. That streak was ended by John McEnroe – albeit in a dead rubber – although it mattered little as the team lifted the trophy for the second time. The following year, they travelled to Munich where they defeated West Germany for a third title. 
 They failed to get the better of Australia again in 1986, and beat India 5-0 the following year before succumbing to West Germany again in 1988 and 1989, ending a period in Davis Cup history where Sweden was the competition's big threat. 
 In a period that saw him as world number one for 72 weeks, Edberg's final Davis Cup title was in 1994 against Russia, where he secured a five-set win over Alexander Volkov although he lost to Yevgeny Kafelnikov. That was Sweden's only loss in the final that year with Magnus Larsson winning both his singles and Jan Apell and Jonas Bjorkman taking the doubles. 
Two more titles with veteran Bjorkman
Two more titles were to come, in 1997 and 1998, where Bjorkman, who with 14, holds the Swedish record for the most years played in the competition, helped the team first against the USA in Gothenburg, and the following year in Milan against Italy, where he paired up in the doubles with Nicklas Kulti. "I really love team sports," he said, "so for me winning Davis Cup stands out as the number one achievement. To play with your teammates and enjoy that moment with them, but also with the whole country, it stands out by far."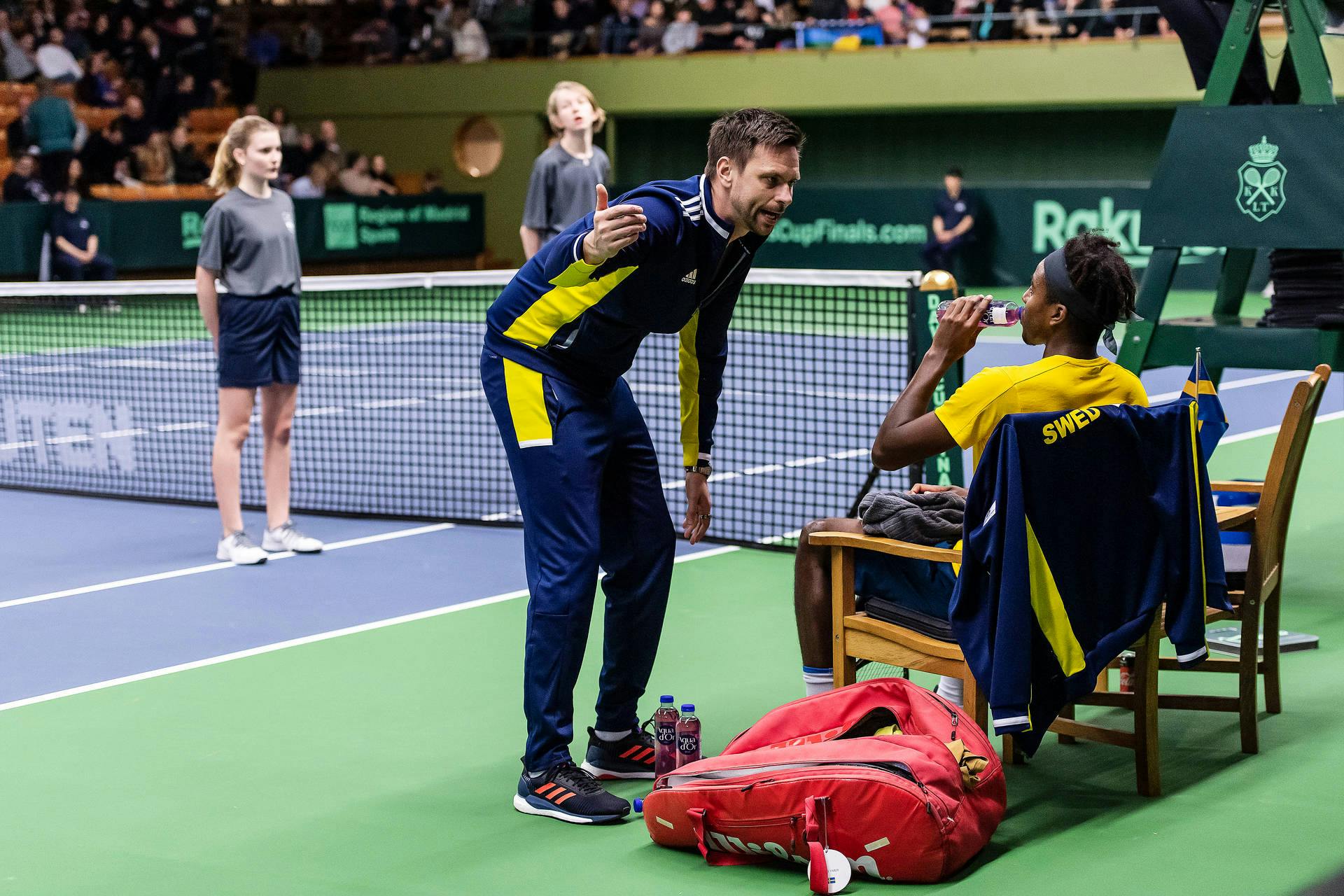 Soderling, from player to captain
In 2004, a young Swedish player by the name of Robin Soderling made his Davis Cup debut in Adelaide against Lleyton Hewitt, a match he remembers well. "It was a really tough one! I'd broken into the top 10 in 2003. I was not very experienced and then I had to play against Lleyton Hewitt, away. I told [captain] Mats Wilander afterwards, 'Thank you for sacrificing me!' It was a very tough experience. I didn't play well, but I think I would never have beaten Lleyton Hewitt even if I had been playing well. It was a really tough start."
Like many players, competing for his country had been a childhood dream. "One of my biggest memories of the Davis Cup was from when I was about 10, watching Sweden against the USA in the final in Gothenburg. I was dreaming about one day playing in the Davis Cup."
In total, Soderling played in 10 ties for Sweden until 2011, and has particular memories of the 2008 quarter-final against Argentina in Buenos Aires. "We lost 4-1, but I played really well against [David] Nalbandian. It was a great atmosphere – it was tough being a Swedish player as you had the whole stadium against you, but it was a great atmosphere."
After Soderling's retirement from professional tennis in mid-2011, in 2012, Sweden was relegated from the World Group, and then four years later from the Europe/Africa Zone Group I. 
The two-time Roland-Garros finalist had reached a high of world number four and had 10 ATP titles under his belt, and in 2019 was appointed as Sweden's new Davis Cup captain, taking over from Johan Hedsberg. 
Although the team failed to make it through the Qualifiers for 2019, losing 4-0 to Colombia, their 3-1 victory against Chile for 2020 has secured their place in the Davis Cup by Rakuten Finals. 
As Soderling is all too aware, with young players like the Ymer brothers coming through the ranks, Sweden needs more young players to secure its future in the competition. "We need players to have success on the world stage. When you have role models for the kids in any sport, they will go and try it out."
And although the Davis Cup currently presents a tough challenge, perhaps it won't be long before a new generation of Swedish players see their dreams of renewed success in the competition become a reality.