His Davis Cup story could be a movie script. Roberto Bautista won his first title in the competition in 2019, in the same week that he lost his father. It's a remarkable tale that adds even greater depth to the extraordinary character of this well-loved player, who is respected and admired by everyone in tennis.
What does it mean to represent Spain in the Davis Cup? How do you deal with the pressure?
I remember that the first time I was called to represent my country in the Davis Cup we were doing great things... at that time the bar was very high. We had won five Davis Cups, we had Rafa Nadal, David Ferrer, [Nicolás] Almagro... all the players... [Fernando] Verdasco, Feliciano [Lopez], Marcel [Granollers]... I was really starting to be part of that team, but at the beginning it was difficult for me to absorb what the competition itself was. At first I remember having a hard time, suffering a lot playing the Davis Cup qualifiers (...). But I'm just another player. The Davis Cup has increased my skill as a player and has also given me a lot of experience in my professional career.
You have mentioned some of your teammates and predecessors. In particular, what does Rafa Nadal represent for you?
Rafa Nadal is an example for me, he is a phenomenon. Being on the team with Rafa has been one of the experiences I'll take away with me from my tennis career. I think he's a great teammate, the kind of person and the kind of competitor who affects others, who only needs to win and that makes the team connect and give a little more of itself.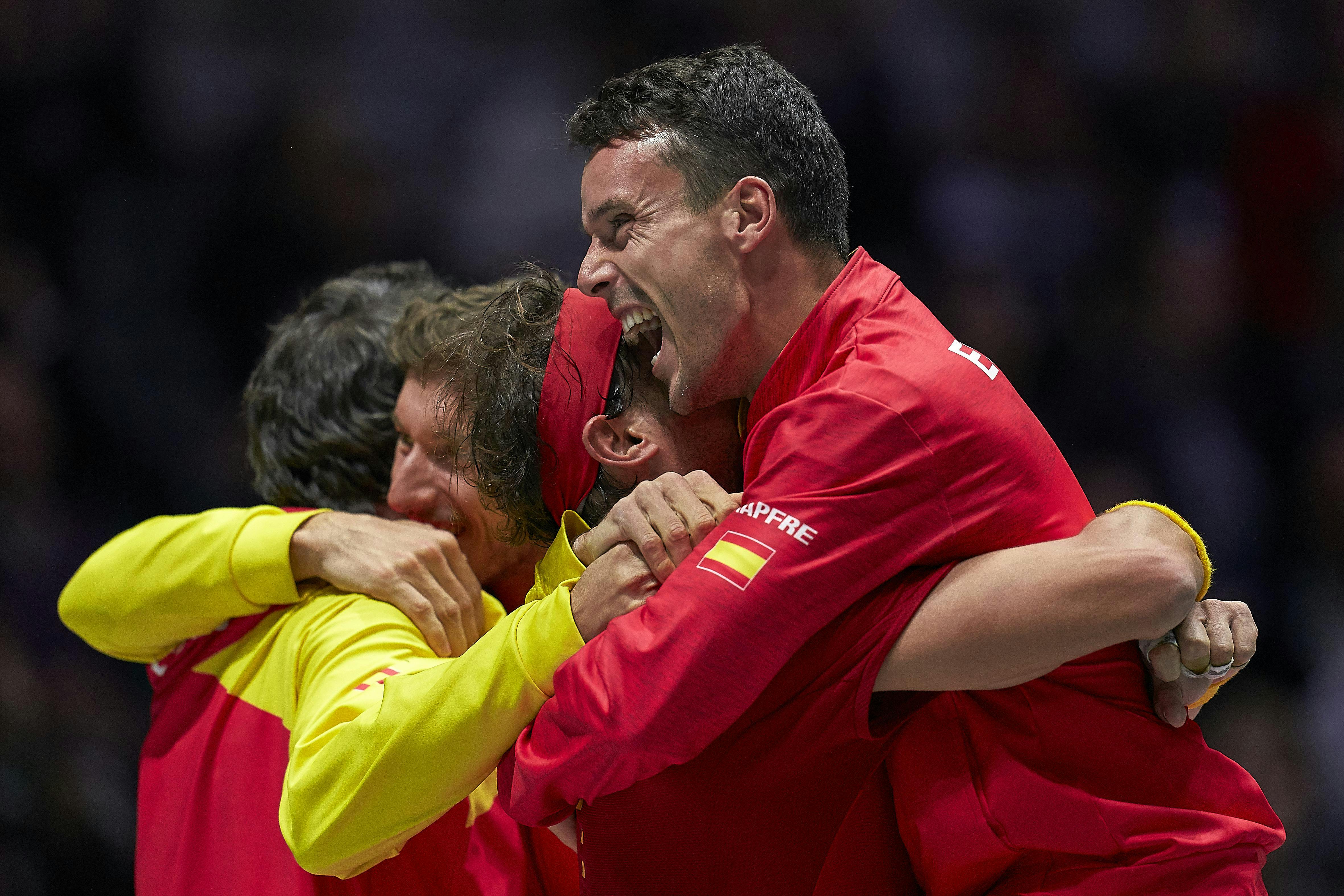 "Rafa Nadal is one of those competitors who affects the others, who only needs to win and that makes the team connect and give a little more of itself".
In 2019 you won your first title but we know the sad personal story that went with it. How did it all happen?
... My father unfortunately had a very serious accident in 2016. He fell while unloading some straw bales for the horses and hit his head and fractured his spine. And from that moment neither I, nor my mother, nor anyone in my family, could shake off the worry. The feeling that at any moment, at any second, my father could be gone… Every time the phone rang, it was scary. I was waiting for that call, for that bad news. 
... and it happened in the week of the Davis Cup Finals...
... My father loved me very much. I had a very strong bond with him, a special feeling since I was a child because we spent a lot of time together. We lived together as father and son and also as player-coach, we shared many experiences and as a sportsman himself, my father knew how difficult tennis is... and above all how difficult the Davis Cup is. I remember talking to him on the phone after the Rublev match. I called him on the way to the hotel and he cried and said 'How thankless this competition is, you give yourself over to this competition, you have never said no to any qualifying round, you have always been the first one to volunteer and you committed to fight for Spain's return to the World Group. You didn't deserve to lose today's match.' I remember that match, I lost 7-6 and it was a very hard match and I said 'Dad, relax, it's okay, tennis is like that. I have fought a lot, I have given everything I had on court and I lost... we are going to have more opportunities in this Davis Cup because I'm playing with the phenomenal Rafa and (...) so don't worry, in the end the week is going to go well'. And he started crying and I remember that was the last conversation I had with my father. After that, he had no more strength…
When you were informed of the deterioration of your father's health, you spoke to Sergi Bruguera. Did you talk to your teammates too?
No, no. I didn't get to talk to them. At that point I was able to talk to the captain, talk to my coach, pack up and leave. I didn't have time to explain to the team and I couldn't talk to them. Some were sleeping, others not... then Sergi told me to go ahead, that my decision was a good one and of course he gave me all his support and told me to do whatever I felt was necessary, because at that moment it hurt a lot to leave the Finals. I was having a very good Davis Cup, at home, in Madrid, and I didn't want to leave the team.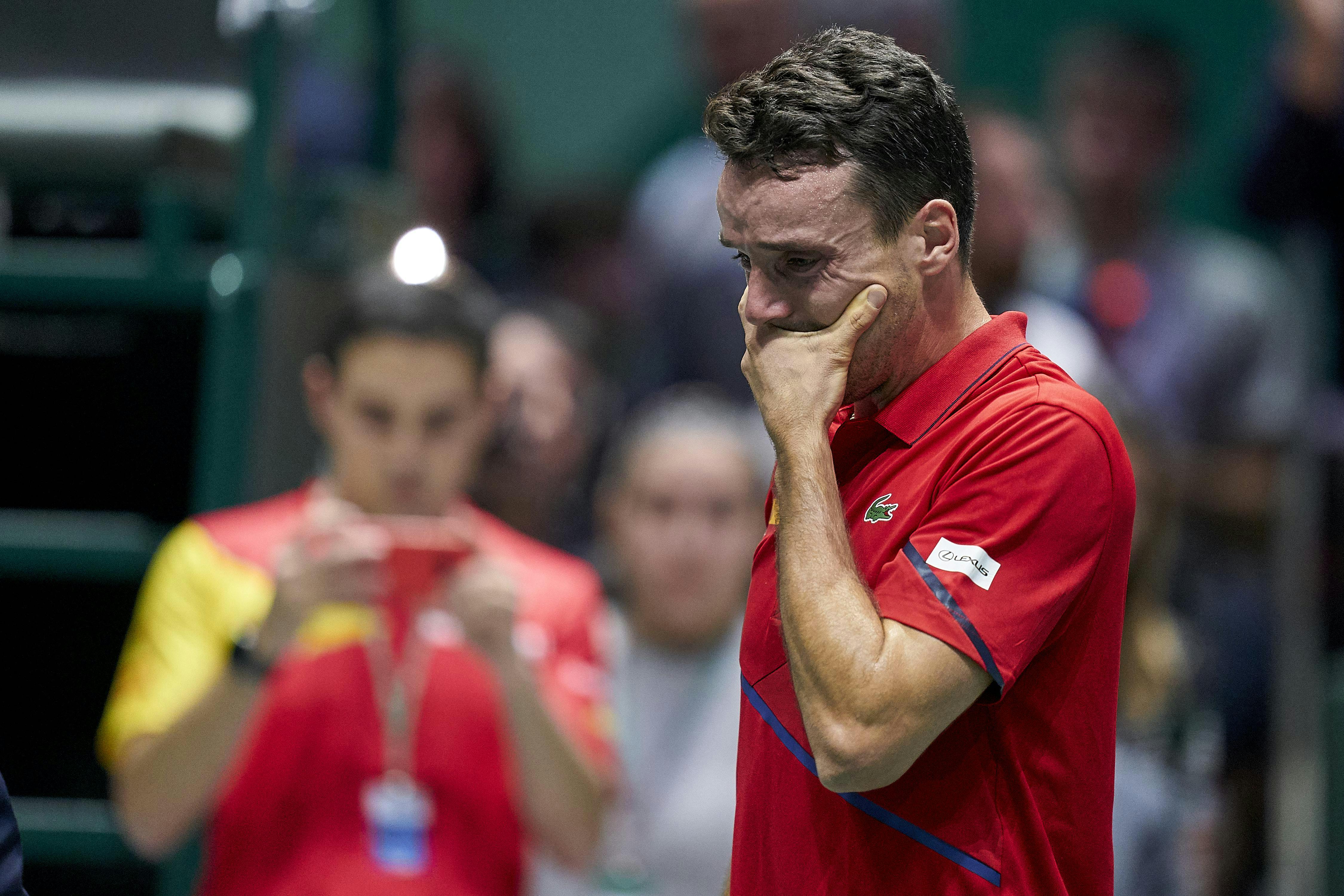 "I felt that my parents wanted me to play in the Davis Cup final."
And you came back to watch the semi-finals …
When my teammates left a space in the line-up during the anthem before the quarter-final against Argentina I was in the middle of all the formalities of my father's death and I remember that we arrived home and it was 8 or 9 o'clock at night and I was shattered... and my wife showed me on her phone and said, 'look what happened in the quarter-final'. The next day we decided to bury my father in the morning, to speed up the process a little because I wanted to go back to Madrid. So we did it at 12, and by 1 o'clock in the afternoon, when everything was over, I had my bags in the car ready to go back to Madrid for the match against Great Britain. And the team didn't know it. What I wanted was for them to feel an extra motivation, to give them 1% or 2% more strength that they might feel on court in the semi-final. And for that reason and for all the support that I had felt over the previous days from my teammates and the whole team, that is why I decided to return to Madrid at such a hard and difficult time in my life and go back to the semi-final.
That's amazing: that someone would make such an effort to come back ...
My parents, it is what they wanted since I was a little boy. I felt that they were doing their best because they wanted me to be happy, to have a career like the one I have had until now as a professional tennis player. And since the accident, they stressed to me that my career was the most important thing and that I shouldn't let it go, that I shouldn't neglect it and that I should continue with everything I had done and all that it had cost me to get there, that I couldn't throw it away or abandon it because of the situation that we are living through and because of everything that had happened. And at that moment I felt that my parents wanted me to play in the Davis Cup final. And part of what my parents felt or decided, I also felt that I deserved to be in a Davis Cup Final, that I had worked hard, that I had fought hard all my life and that I deserved to be able to play in the final.
And on Sunday, when did Sergi tell you that you were going to play?
Sergi waited until the last moment to register the starting team, in this case either Feli or me, because there were no other options. And I remember that Sergi waited until Feli warmed up, he waited until I warmed up and after my warm-up I felt that I was in shape to play the final and Sergi felt so too. And that's when the decision was made.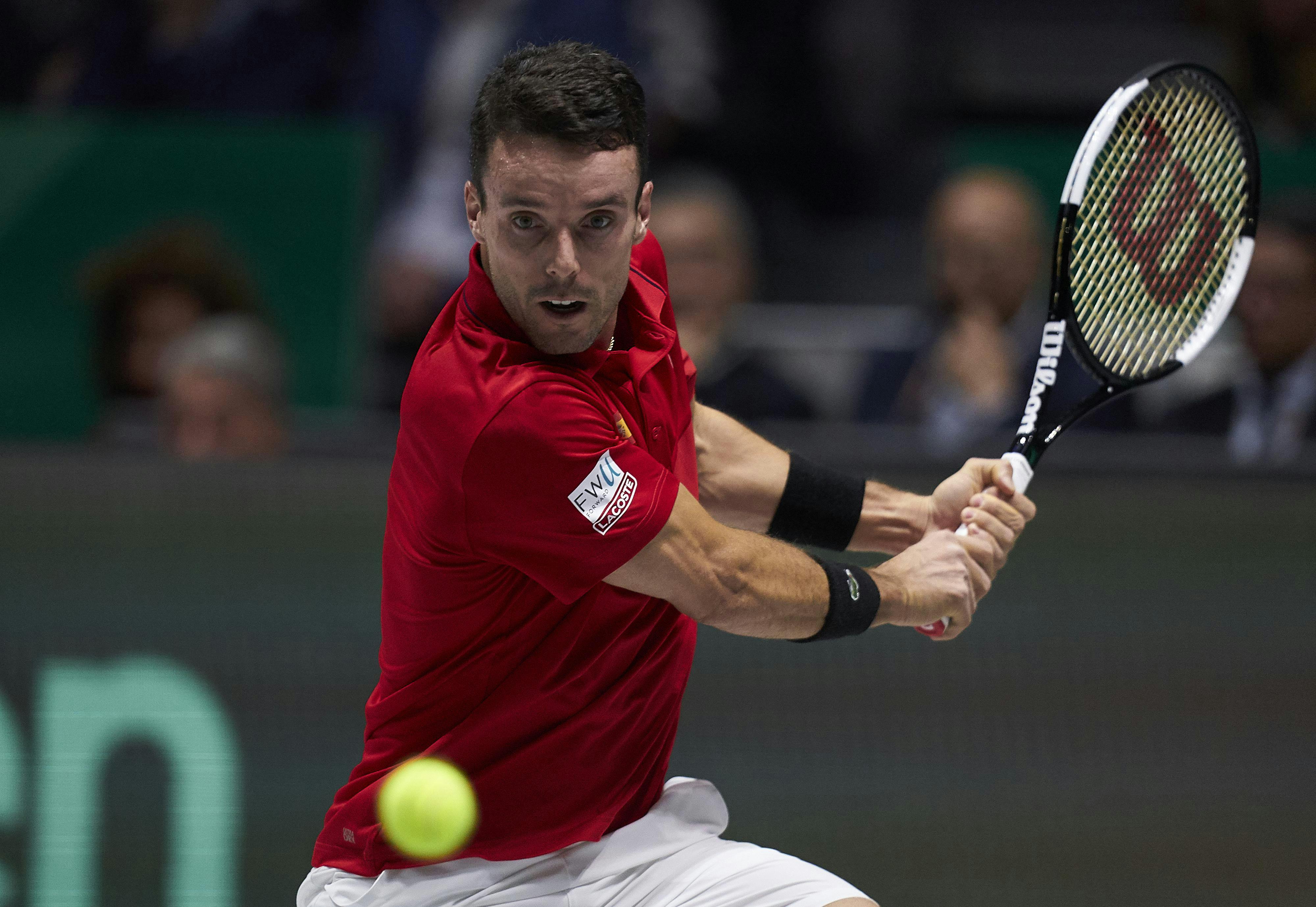 Meanwhile, Canada was also a surprise and Felix Auger-Aliassime was selected for his first match in Madrid. What did you think of the decision?
He was a player who had also had his best year in tennis... and it wasn't a time when I could think much about my opponent. What I wanted was to enjoy the final, to feel the support of my teammates even more – because on court you feel more – to also feel the support of all of Spain and the whole Caja Mágica that day. And the truth is that what happened on that court, what I experienced at that moment in my life... and all the love that I received and felt on that tennis court, I think that it is an unforgettable moment in my life and the truth is that I have very good memories of the final.
What was the most important thing about that victory in the first match of the final?
I played several points with goosebumps. It was emotional. I felt I had extra energy, I felt I could handle anything.
And the win came with Rafa and the title for Spain…
The truth is that we weren't used to what Rafa did – he had put in a titanic effort during the whole week. Except for one day, he came on to court with Spain losing 1-0, with all the pressure that brings to win the singles, then the doubles, and would finish very late every day. I really thought that I was going to be tired, that it was going to be a difficult match but I and all my teammates were confident that Rafa could pull ahead, and we were confident that Rafa was going to finish the tie with the singles.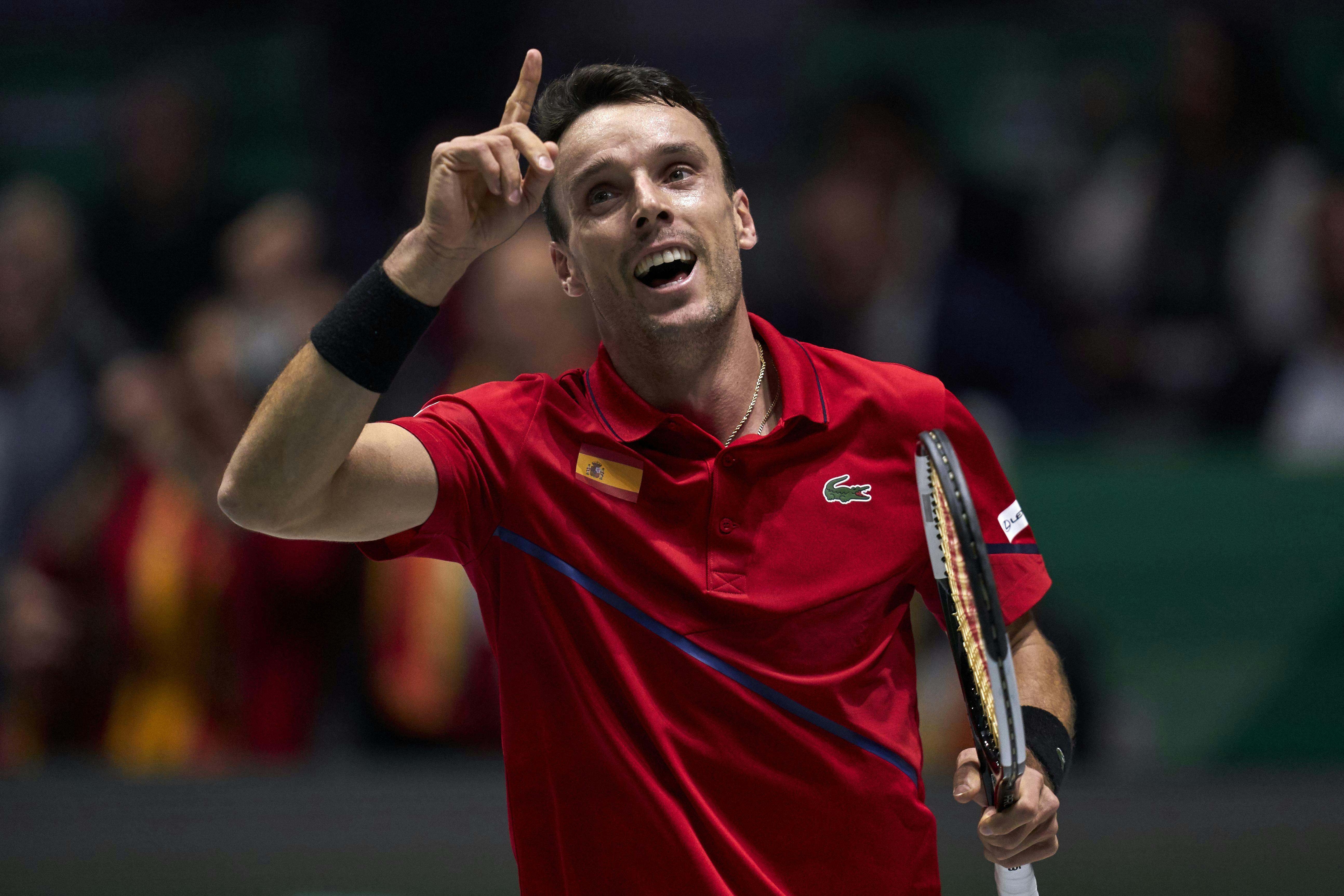 Don't miss out! Learn more about Roberto Bautista and the Spanish team in the documentary Break Point: A Davis Cup Story. Access it here
#DavisCupFinals