With two Roland-Garros titles to his name as a player and having made the world top three, Sergi Bruguera's success in the Davis Cup didn't come until 2019 when as captain he guided the Spanish team to victory. This is how he experienced one of the most emotional titles of recent years. 
He made his Davis Cup debut in 1990 and was selected 10 times for Spain, but his fortune in the competition never went beyond the quarter-finals. However, his first memories go back much further, when as a child he enjoyed the experience of seeing his father as captain of the Spanish team. "As I was the captain's son, I could see the players up close... and that is my first memory of this competition".
What is the main function of a Davis Cup captain?
The main thing is to build the team, based on what you think will happen, where you will play and against whom. You have to know the players, know what they can give you, how they play under different conditions, how the pressure will affect them.... and on competition days, help the players as much as possible on a psychological, technical and tactical level.
Was it more of a challenge to do all that in the first edition of the Finals? What did you think of the new format?
I always said that I am very much in favour of this new format because you have the best chance of attracting the best players and that's the key to any event, isn't it? All in the same place, and also with the same conditions at the same time. I think it's more fair. Before, sometimes you could play in conditions that had they been different the other team would have won.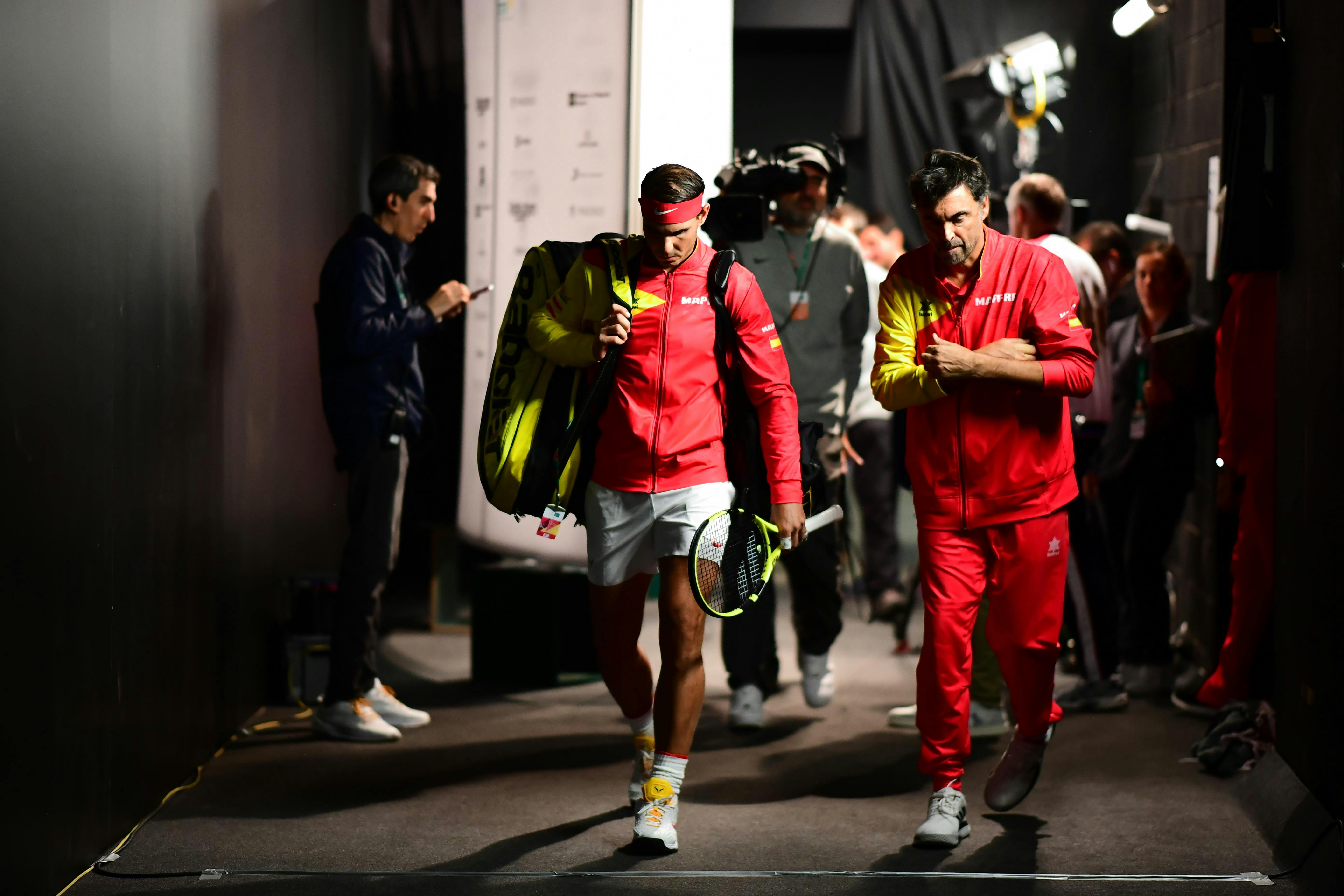 "Rafa Nadal is the best player in the history of the Davis Cup because he has the best mentality I've seen in my life, and in the Davis Cup that is paramount".
Being captain of the Spanish team at the moment allows you to have a strong line-up of experienced players, among them Rafael Nadal…
I think Rafa Nadal is now possibly the most important person in the world of tennis, and obviously for us when we play the Davis Cup, to have a leader and a player like Rafa is crucial. It's the difference between night and day to have or not have him on the team. It is the greatest fortune that a captain can have, to be able to count on a player of this calibre. There has been practically no other player like him in history. He brings everything. He provides security and peace of mind. He's the best player in the history of the Davis Cup because he has the best mentality that I have seen in my life, and in the Davis Cup that is paramount; to be able to withstand the pressure. Then there is what he brings to the other players. He's a player who gets involved a thousand times over, helps others, gives them advice, participates a lot.
Roberto Bautista and Feliciano López were the other two mainstays in the 2019 victory. What can you tell us about them?
I think Roberto Bautista is an extraordinary person. He's someone who's worth having on your side. He's one of the most professional guys I know, who from the first to the last ball in practice gives you 100%. And Feliciano is another one who for me is a 10. We always go to dinner together when we're on the circuit. I think he's the one I have the best personal relationship with. He's fun, a good person to be with, generous and the truth is that in the Davis Cup for me he's a player who can step up. On the circuit he can have ups and downs and sometimes his head can become a problem at times, but in the Davis Cup he transforms. He is the perfect Davis Cup player.
What do you think your opponents' expectations were when the 2019 Finals started in Madrid?
The truth is that I never pay attention to the way others perceive the team, I don't think about it. I go there to play, to compete, to do my best. I think that we were not favourites in the sense that there were some very strong teams. Then there were the conditions: we would never have chosen to play indoors and at high altitude, where it is always more difficult for us to win. But once you have Rafa on your team you're always a favourite, wherever you are. 
And you faced Russia in the group stage, and in 2021 you'll play them again...
For me the Russian team was one of the most dangerous because Khachanov was there, he was playing very well. He's a fantastic player, he'll be one of the best in the next 10 years. And then there was also Rublev, who was in spectacular form. As number two, it's difficult to find a player like Rublev. And they don't make a big deal out of playing doubles, but when they do play they are absolutely outstanding. They came from making the final in Paris-Bercy. It was a team I had a lot of respect for.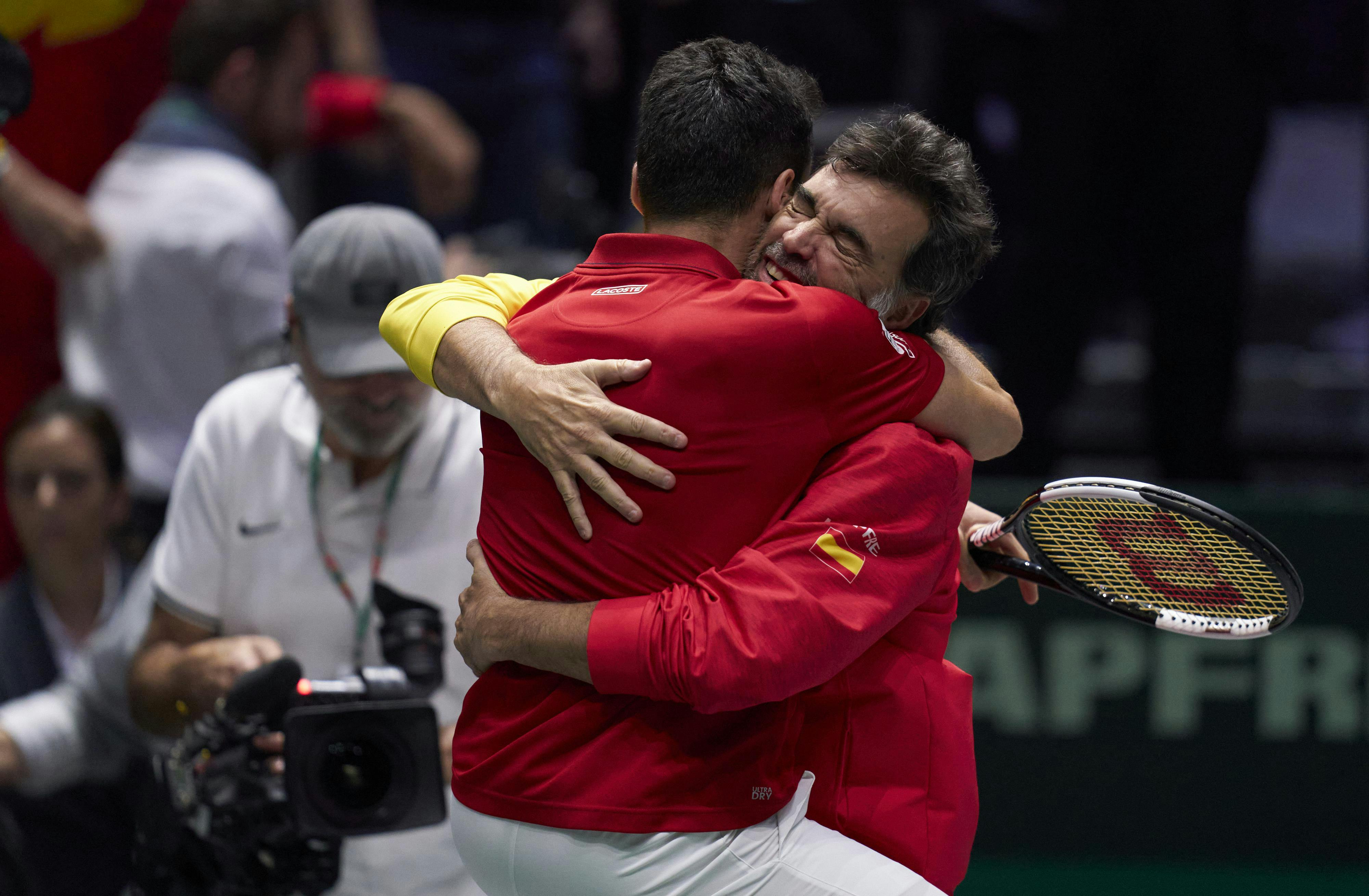 "It's one of the most difficult decisions I've ever made: to put a player, who had just buried his father that morning, into the final." 
Was Canada a bigger surprise then?
Canada was less on my mind. It was obviously a great team with Denis Shapovalov and Felix Auger-Aliassime. I thought that Raonic's withdrawal would have weighed on them, because with Raonic indoors they would have been much more powerful. But then there was Vasek Pospisil, who is a great player, but who had not been playing much, but in these conditions, at altitude, indoors... he really had a spectacular tournament. And obviously Shapovalov, who had just made the semi-finals in Paris-Bercy, was in very good shape. With this format everyone has opportunities if you have a powerful team, and Canada had it, and a young one at that. 
How did you approach the final against them as captain?
First we enjoyed our semi-final victory over Great Britain, because what we had gone through was incredible. Then we turned our thoughts to playing the final. After five minutes of celebrating, I locked myself in a room with Roberto to see how he was doing, first on a personal level, and then thinking about the final, what we should do. I wanted him to play, but to have that responsibility... It's one of the most difficult decisions I've ever made: to put a player, who had just buried his father that morning, into the final. 
And finally he played and won...
I told him that the first set was crucial, that he had to give it his all because I felt that everything would be played in the first set. I tried to talk a lot about the match during the breaks and about the situation so that he wouldn't think about other things. It was a good way to distract him, to keep his attention 100% on what was happening there. 
And the decisive match. Were you 100% confident that Rafa would beat Shapovalov?
Nothing is certain, especially on the surface we were playing. Because indoors, at altitude, everything moves fast and anything can happen. Anything can happen, everything moves fast, especially with three sets. Shapovalov has a game that is perhaps the one that can hurt Rafa the most. He's young, he's left-handed, he plays very freely. He had nothing to lose either, he had just played the semi-finals, he was playing with confidence, he had already beaten Rafa..., so he was one of the most challenging players you could face. But Rafa can mentally handle these things and all week he played at a stratospheric level. If we had had to play twice as long, it would have been much worse because I didn't know how Marcel [Granollers] was doing either – if he was physically well enough to play – and when the match was over Rafa was physically and mentally exhausted. I knew that Rafa had to play perfectly all the time or Shapovalov would punish him. You couldn't concede a single point. 
As a captain, how do you sum up your experience and contribution to that title?
The Davis Cup is usually complicated, and the captain is important. I am the Davis Cup coach, and captain, and I feel very involved because I had to make some very difficult decisions, very important ones, in complicated situations, and I think they helped a lot. Sometimes when you're captain you have spectacular players and you select them, one and two; they win, you help them a little... but you don't feel that important. I feel very much a part of the things that happened there that week.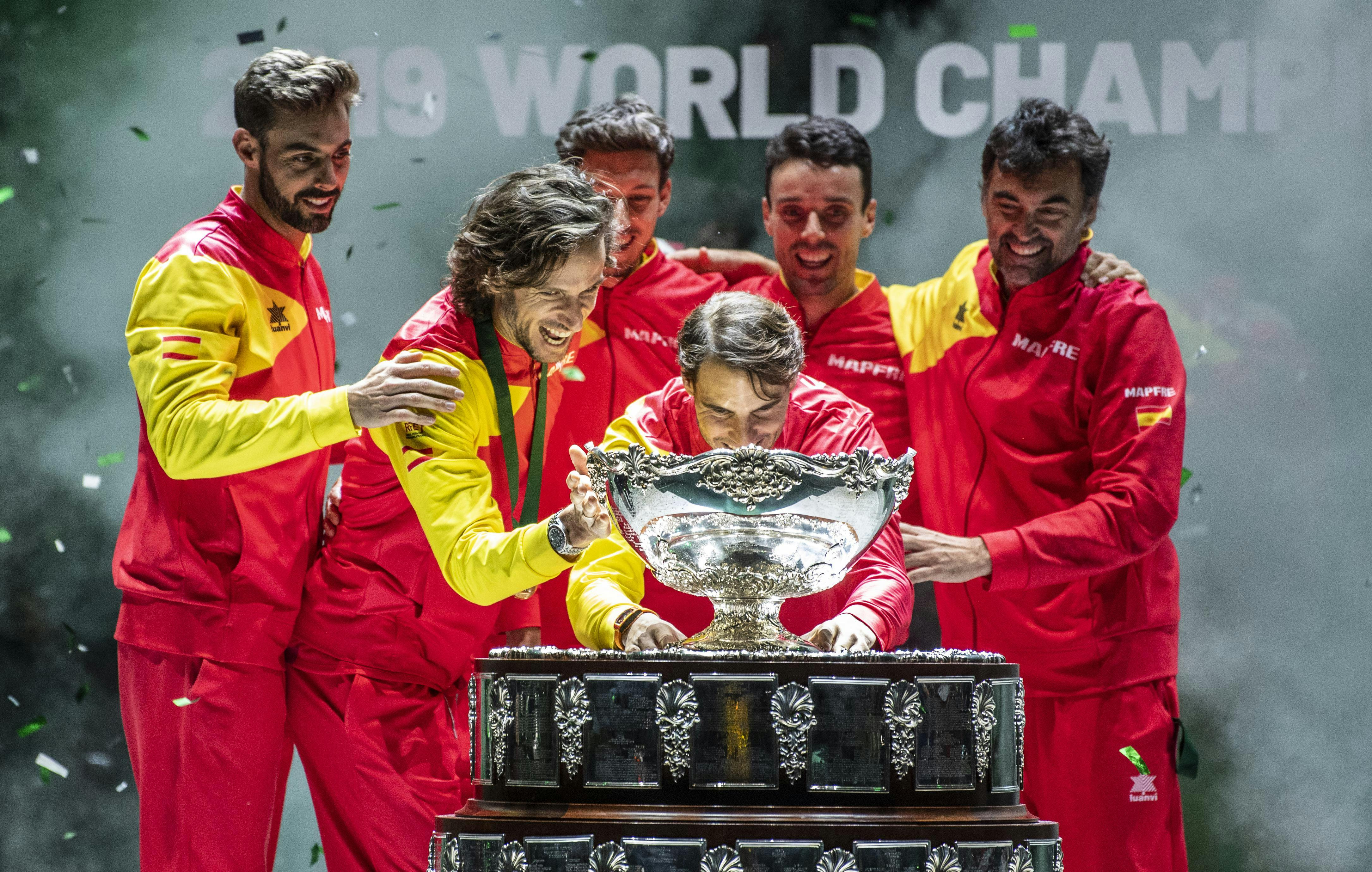 Don't miss out! Learn more about Sergi Bruguera and the Spanish team in the documentary Break Point: A Davis Cup Story. Access it here
#DavisCupFinals
#DavisCupFinals