Canada have been within touching distance of Davis Cup glory in the past – can they go one step further in 2022?
There are times in sport when an individual or team have a once-in-a-lifetime moment when glory beckons, and should that chance slip away, it is doubtful whether a similar opportunity will be forthcoming again.
Rewind to 2019 and even though Canada had just reached a Davis Cup final for the first time, and lost, such a sentiment was unlikely to apply given the abundance of emerging talent within their ranks.
That principally refers to Felix Auger-Aliassime and Denis Shapovalov, who three years ago succumbed in straight sets to Roberto Bautista and Rafael Nadal respectively while in touching distance of Davis Cup silverware.
Three years later and Canada are at the business end of the competition once again and, after battling their way through the Davis Cup by Rakuten Finals Group Stage in September, face a semi-final showdown with Italy.
While there are never any guarantees, over recent years there has been a certain inevitability that sometime soon Canada would go deep in the Davis Cup again.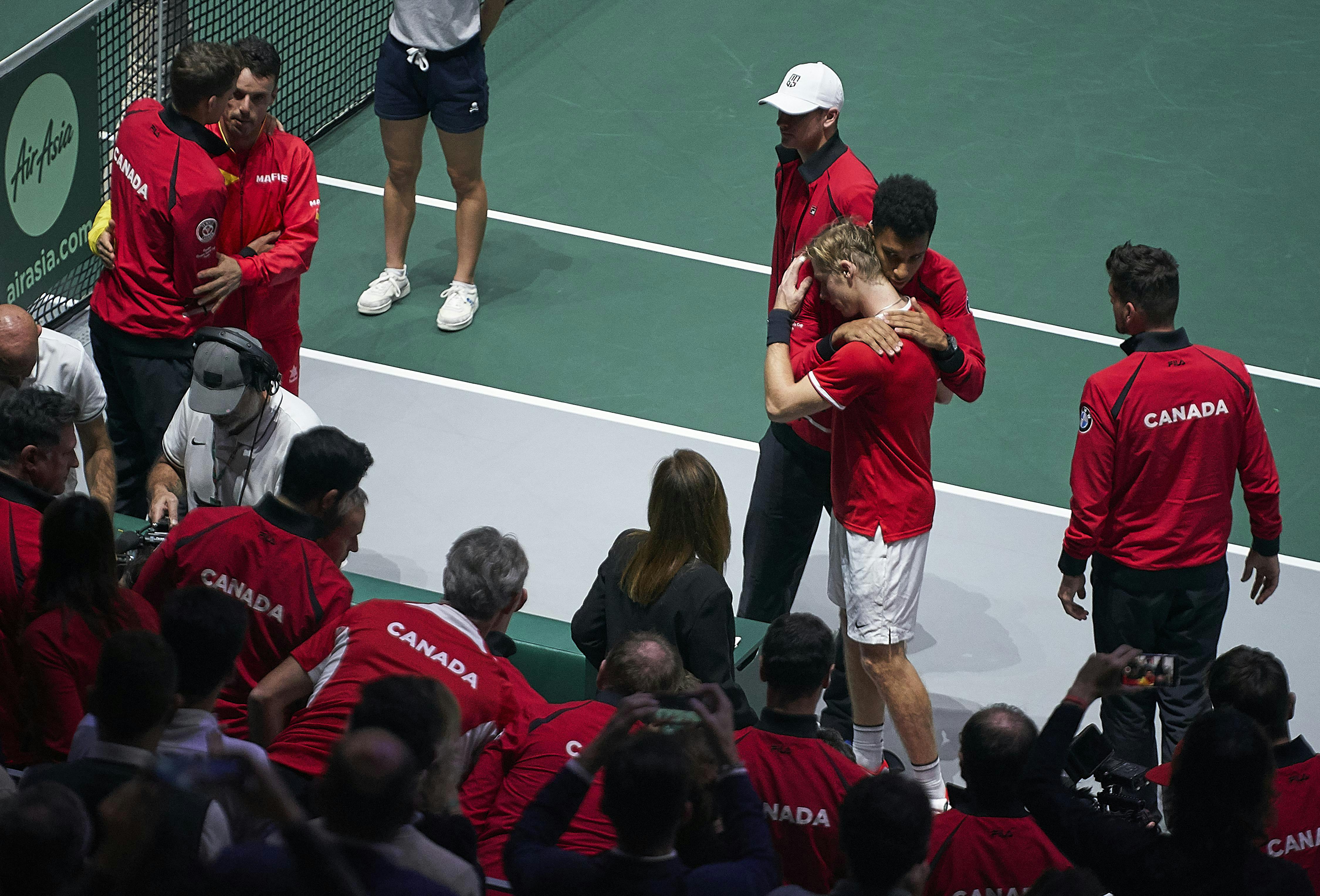 Now it has happened, it is interesting to return to the rhetoric used in the months after that 2019 defeat.
"We knew we had a great team, and that was without Milos [Raonic], so to reach the final was possibly unexpected, but now we really believe in our chances to go one step further," said Auger-Aliassime at the time.
"It is great that Denis [Shapovalov] and myself, who are so young in our careers, have been able to play in a final. I truly believe that we have what it takes as a team and as a nation to win that trophy in the years to come."
Auger-Aliassime and Shapovalov were just 19 and 20 years old during that 2019 final and their careers have followed a positive trajectory since, with both breaking into the world top 10 at one stage or another.
That is where Auger-Aliassime, who reached the semi-finals of the 2021 US Open, remains.
I truly believe that we have what it takes as a team and as a nation to win that trophy in the years to come (Felix Auger-Aliassime in 2019)
He currently sits at No.6 in the ATP rankings following a campaign that has seen him claim four ATP Tour titles.
He and world No.18 Shapovalov, whose return to the Canada squad represented a colossal boost for captain Frank Dancevic, have been reunited in Malaga, having not played together in the competition since that 2019 campaign.
Indeed, Auger-Aliassime and Shapovalov have tasted victory in national team colours before after spearheading Canada's success at the 2015 Junior Davis Cup Finals in Madrid.
Opportunity now knocks once again for the duo at senior level and that shared history is evident.
"It always feels good to win on behalf of Canada," revealed Auger-Aliassime after this year's quarter-final victory over Germany. "These are weeks I look forward to during the year, to get with this group of guys, play together and spend time together.
"I'm very close with the guys on the team after growing up with a lot of them. It is really good fun to not only be playing tennis and trying to win but to be among friends.
"And when I get support from the team, it puts less pressure on me. I feel like even though I am on the court, we are all together in this."
When discussions about Canada's Davis Cup chances begin, talk does tend to centre upon Auger-Aliassime and Shapovalov, which sometimes overshadows the enduring contribution of Vasek Pospisil.
Pospisil has clocked up 27 Davis Cup appearances for Canada since making his competition debut in 2008 and, in Shapovalov's absence, was a pivotal figure as Canada navigated September's Davis Cup by Rakuten Finals Group Stage.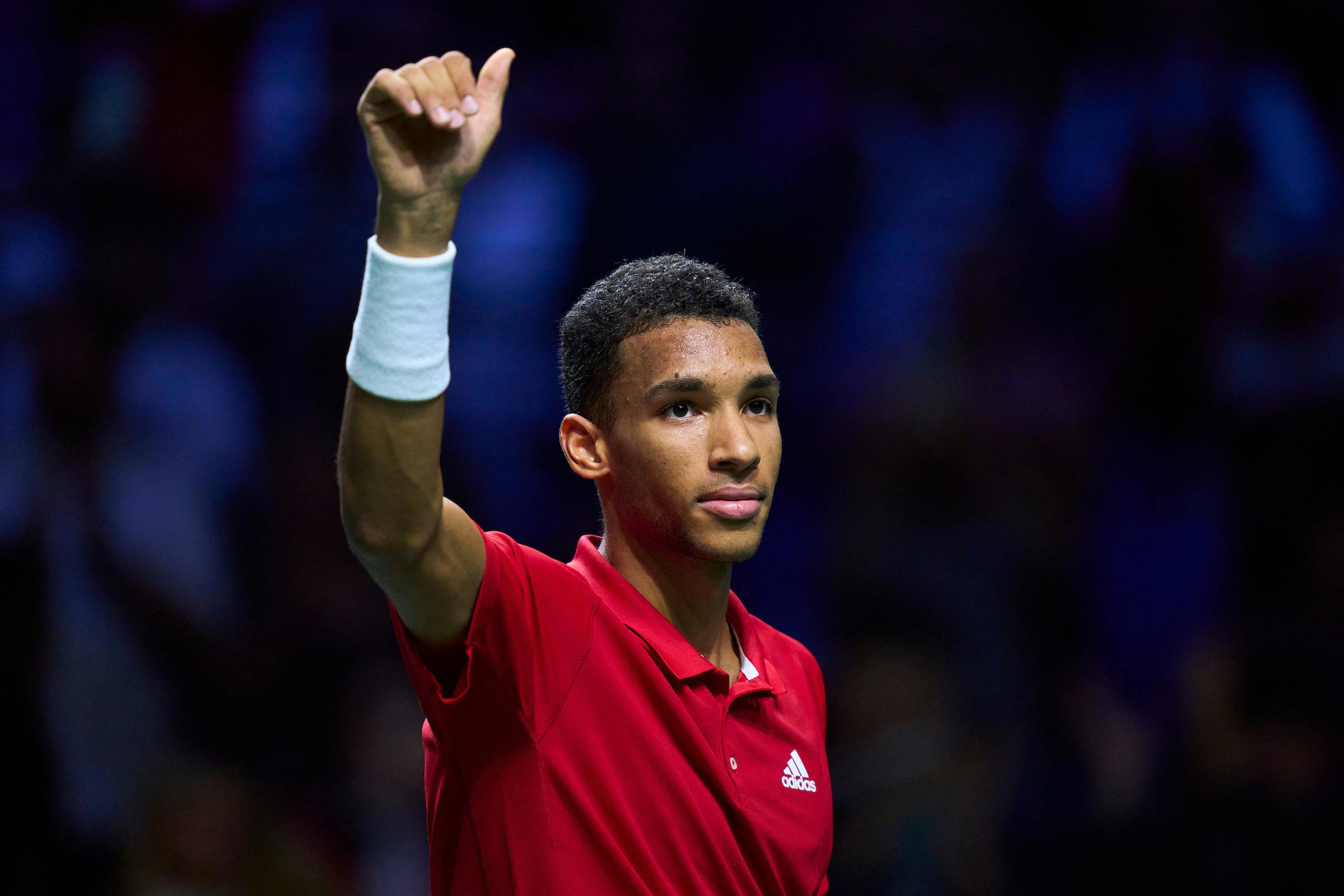 The 32-year-old won three of the five matches he contested during the Group Stage and in the process claimed sole ownership of third place on the all-time list for most Davis Cup match-wins by a Canadian player.
Pospisil also won five of the seven matches he featured in at the 2019 Finals. It therefore came as little surprise that he was on court as Germany's Kevin Krawietz and Tim Puetz were defeated in a decisive doubles tussle during an absorbing last-eight showdown.
Krawietz and Puetz had never tasted defeat in the Davis Cup as a pairing, having won all eight of their previous matches together, and there was an abundance of plaudits heading Pospisil's way in the aftermath.
"Having Vasek is amazing," said Shapovalov. "Not only is he unbelievable in singles but he's also so good in doubles. He's done so well in the past and proved it time and time again why he's such a great player."
As someone who has seen much during his Davis Cup career, Pospisil is not shy in nailing his colours to the mast and outlining what he believes this current crop of Canadian players can achieve.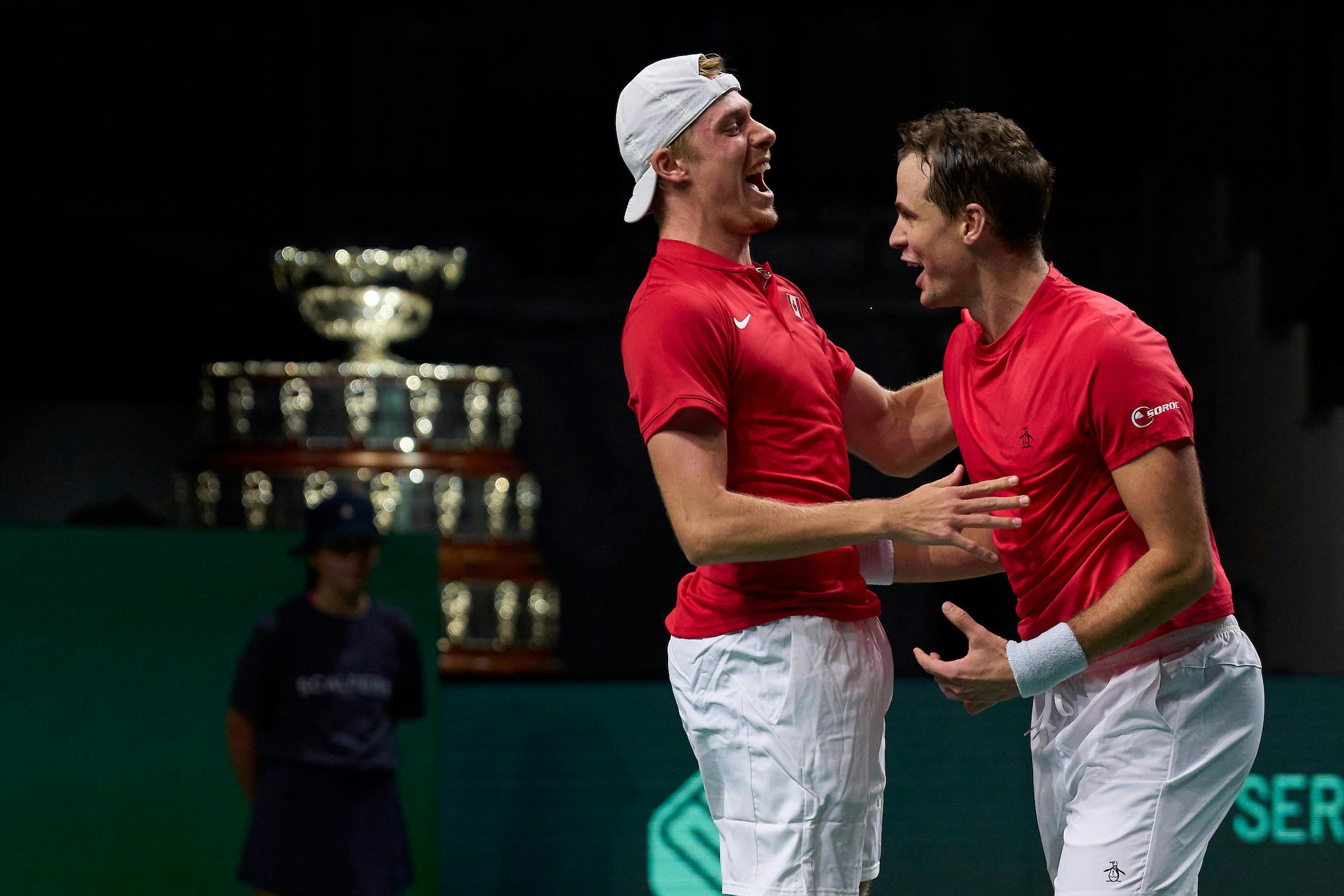 "We have had a nice taste of success in Davis Cup in previous years and made the final in 2019," he said.
"We are hungry to experience that again and go one step further. That's obviously something we would all love to do and we're looking for the title this week."
Topping the Davis Cup podium may well be Canada's destiny, only time will tell. There is a sense, however, that the hand of history is currently resting firmly on their shoulder. 
The next step awaits.