Eighteen teams, more than 70 matches, almost 100 players, three competition venues and one world champion. We've picked out the 10 best moments from the 2021 Finals, which once again put the Davis Cup at the heart of the world's best tennis.
The return of the competition
After the cancellation of the 2020 Finals due to the global impact of Covid-19, the Davis Cup title was once again up for grabs, sparking excitement among fans, teams and players alike. 
The legendary battle for the trophy was back with two important improvements: the number of days of competition was increased to 11 and the tournament was held in three European venues: Madrid (Spain), Innsbruck (Austria) and Turin (Italy).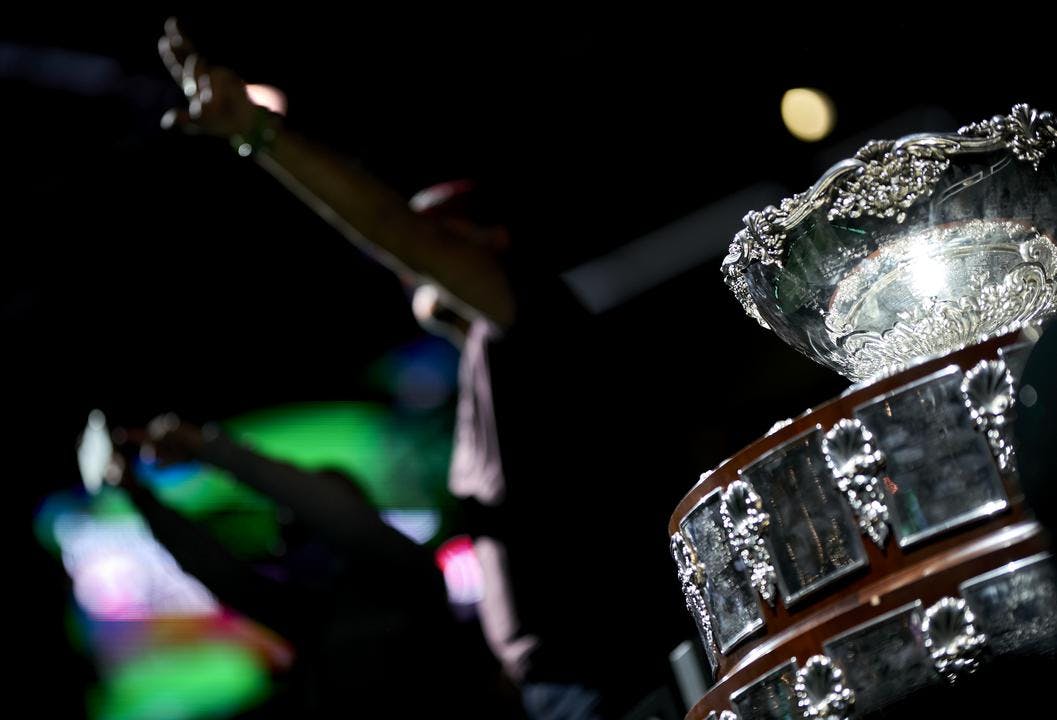 Russian power
They were the favourites on paper and over 11 days of competition proved that they are almost flawless on court as well. The Russian Tennis Federation team, ranked No.2, 5, 18 and 29 in the world, made an impression from the moment they landed in Madrid. 
It was a dream team led by Daniil Medvedev (2) with top-class support from Andrey Rublev (5), Aslan Karatsev (18) and Karen Khachanov (29): a generation that has already earned themselves a place in Russian tennis history.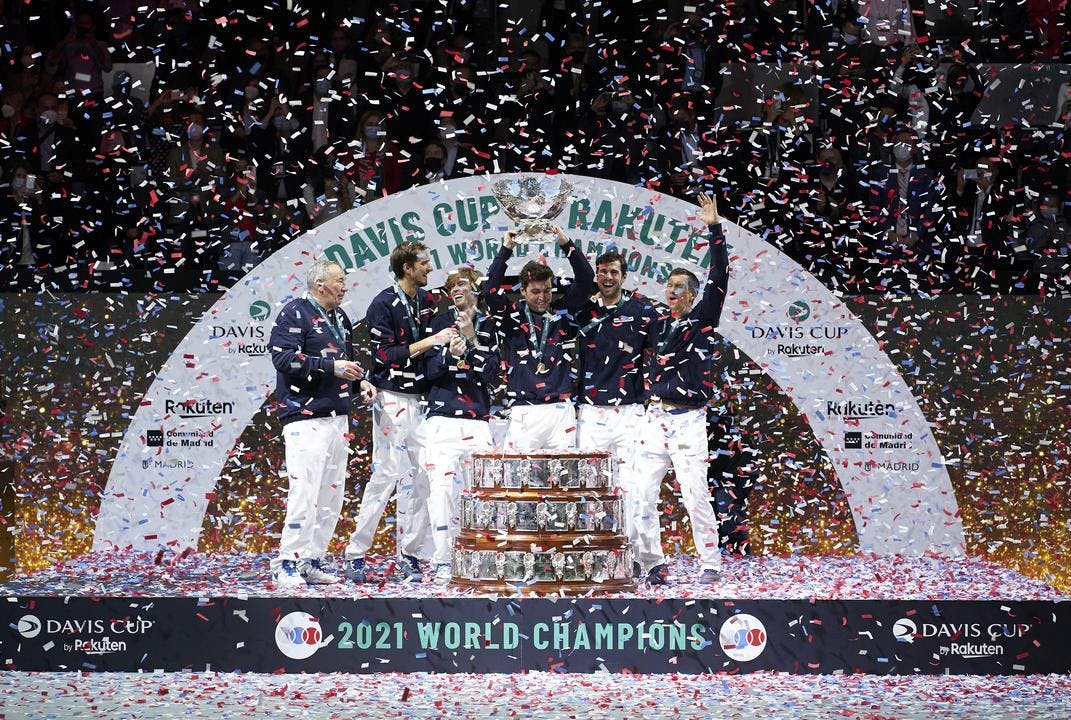 Medvedev, a hero and a figurehead
The Russian demonstrated three things: why he is the world No. 2; the sensational form he was in at the end of the season; and his tremendous consistency on court, which meant he did not lose a single set in the five matches he played. 
Pablo Carreño, Emilio Gómez, Mikael Ymer, Jan-Lennard Struff and Marin Cilic came close to making trouble for him but Medvedev stayed in control even in the most challenging moments. It was a definitive demonstration of his unique, relaxed and confident nature on court.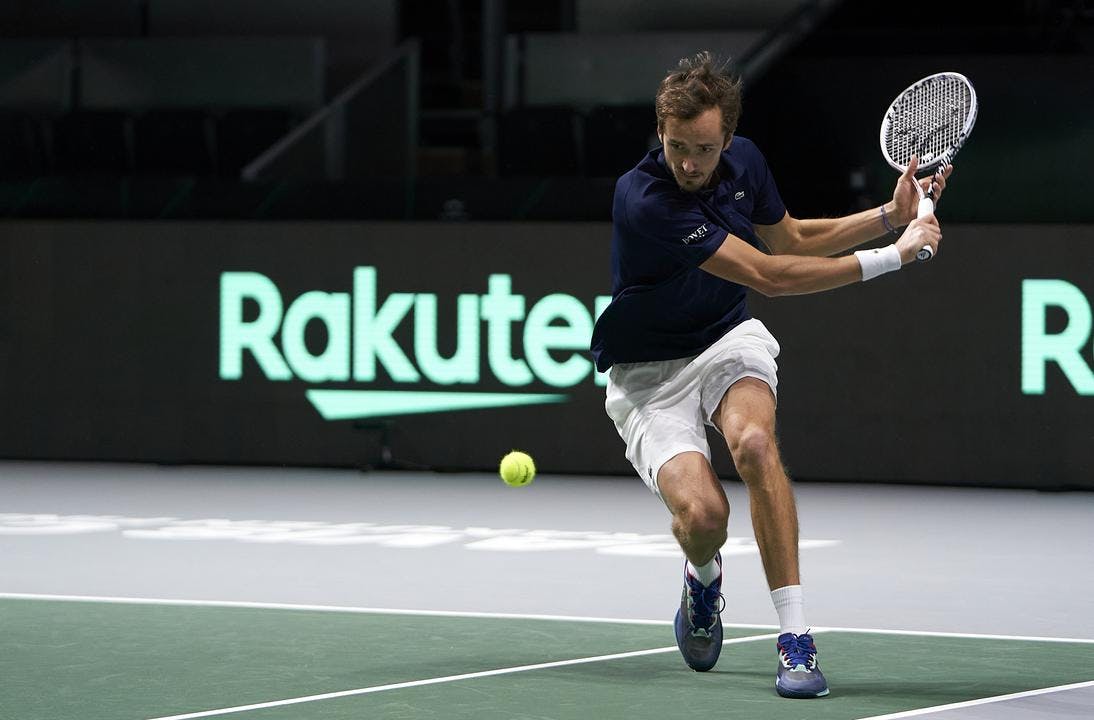 Rublev's heroics
For better – and at times for worse – Rublev was central to the Russian team's victory and it was he who brought the greatest heroics to the challenges they encountered along the way. Despite lacking the overwhelming effectiveness of Medvedev, and with inconsistent matches full of energy and passion, his sensational tennis went from strength to strength. 
Above all, he made it count when it mattered: in his crucial match against Borna Gojo in the final. It was a valuable victory, representing half a title, and was decisive in avoiding the feared doubles duel against the Croatians.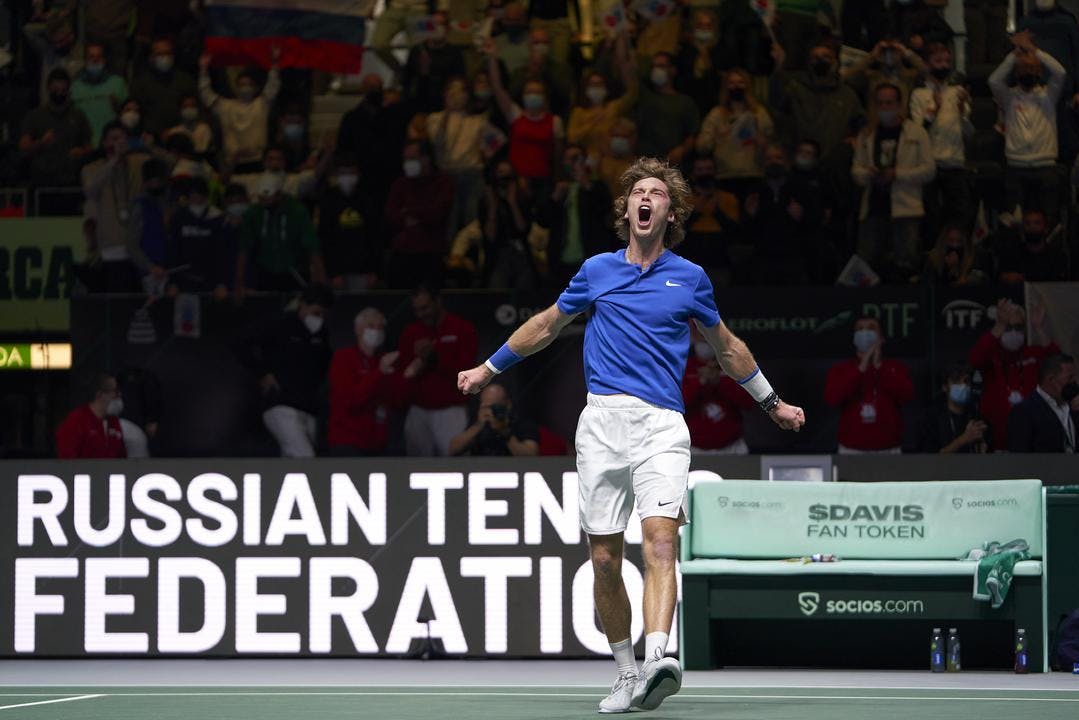 The Croatian challenge
The Croatian team showed their impressive talent in the competition and came close to regaining the title they won in 2018. Cilic's experience, commitment and leadership were matched by the sensational doubles pairing – world No.1 – of Mate Pavic and Nikola Mektic (both a truly exciting spectacle on court). 
But it was the young Borna Gojo who surprised the most: with Borna Coric out, Gojo, aged 23 and No.284 in the world, managed to defeat Alexei Popyrin (AUS), Lorenzo Sonego (ITA) and Dusan Lajovic (SRB) to reach Sunday's final undefeated and make life difficult for Rublev, who only managed to beat him 64 76.  
As he said from the outset: making his Davis Cup debut in 2019 against Rafa Nadal in Madrid made him realise that if he was capable of facing that, he would be capable of facing anyone. It was a story worthy of the Davis Cup, with a level of tennis on court that left his rivals and all tennis lovers in awe.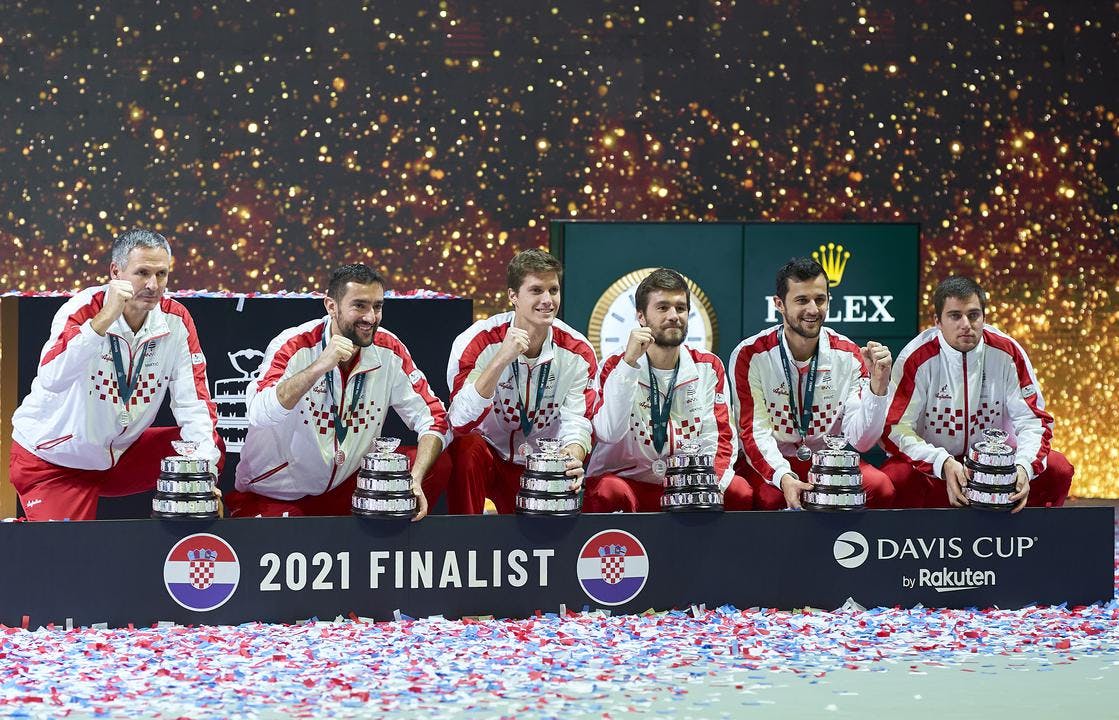 Djokovic: the commitment of the No.1
Novak Djokovic knew the task wasn't going to be easy but didn't hesitate to step up and lead Serbia's bid for the Davis Cup title in convincing style. Taking on his singles match as well as playing in the doubles, he was on the verge of reaching the final and it was only the formidable Croatian doubles pairing that was able to put the brakes on his aspirations.
It was a challenging campaign with several twists and turns (Serbia reached the quarter-finals as one of the two best runners-up), but it showed a team in the midst of transition. One thing was clear, as Djokovic himself explained: Serbia must build a doubles team. And in 2022 they promise to come back for more.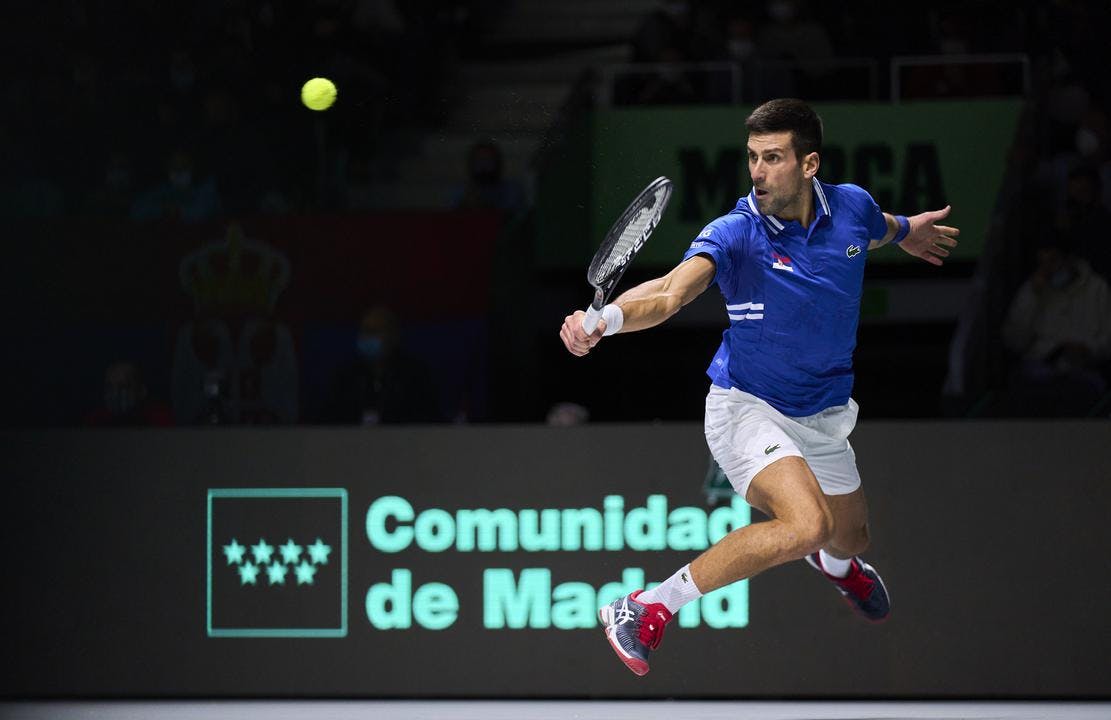 The sportsmanship of Serbia vs Croatia 
Long gone are the terrible images, aftermath and humanitarian crisis unleashed by the armed conflict in the Balkans. The Serbia vs Croatia Davis Cup semi-final was, in terms of imagery and sportsmanship, the best example of two nations determined to live side by side in peace. Their players and technical staff, as well as the fans of both nations gathered at the Madrid Arena, were an example of warmth and friendship: a symbol of enormous significance.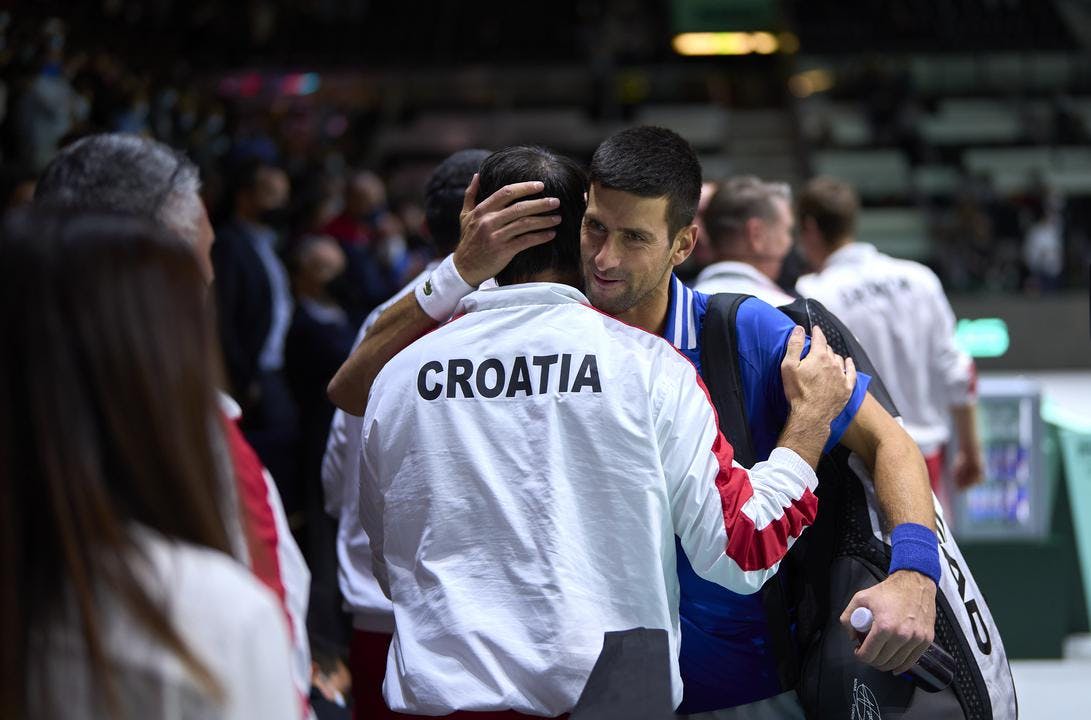 German strength
No one had pegged them as favourites, but Germany claimed a semi-final berth and proved once again that when there is a world title at stake, they prepare thoroughly. With Kohlmann's experience as captain, a Struff capable of taking on anyone, and a doubles pairing with huge potential, the equation was as perfect as it was achievable. Only the eventual champions were able to derail their plans after Germany stormed into Madrid having won Group F (where they took on Serbia and Austria) and overcoming Great Britain in the quarter-finals.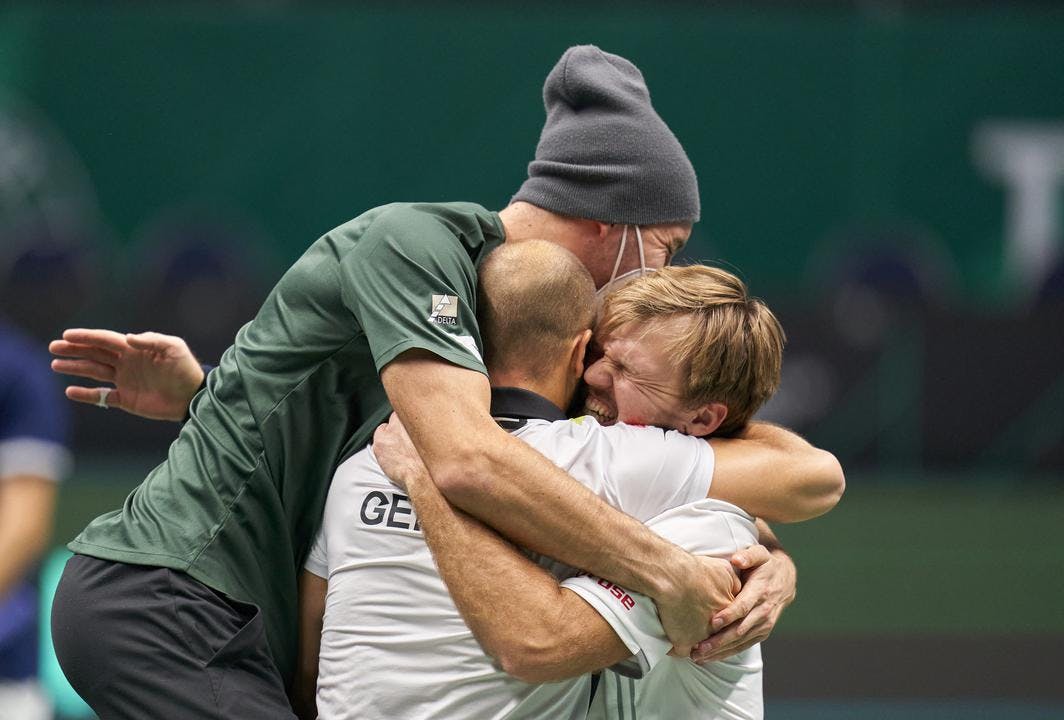 Pure Davis Cup style: Feliciano López and Mikhail Kukushkin
Two Davis Cup favourites (and veterans) demonstrated how well they can adapt to the competition and how they are able to bring out their best tennis in the most difficult conditions. 
One player who shone (once again) was Feliciano López, a true star of the event who managed, at age 40, to beat the world No.5, Andrey Rublev in a classic match that he turned around to win 26, 63, 64. The player from Toledo described the match as one of the best of his career, a fact recognised by the entire Madrid Arena, which rose to its feet to applaud a masterclass in tennis and professionalism.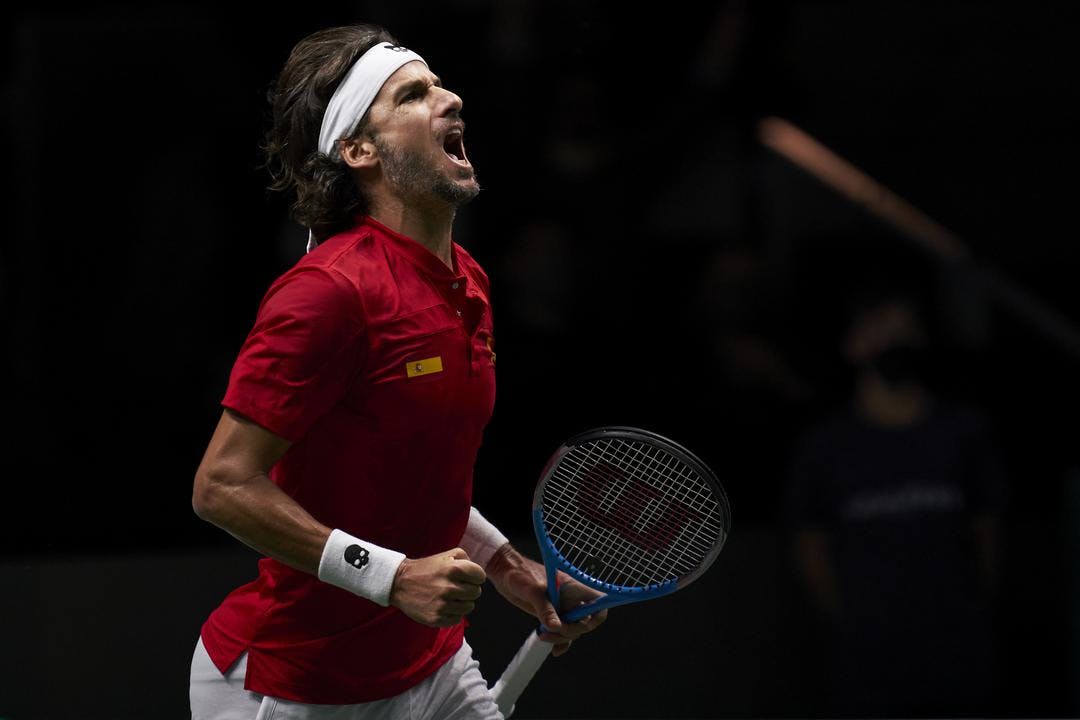 Another duel of the highest calibre went perhaps more unnoticed by the arena audience, but was the longest match of this year's tournament. Three hours and almost 20 minutes were needed by Kazakhstan's Mikhael Kukushkin to defeat Serbia's Miomar Kecmanovic 76(5), 46, 76(11) in the quarter-final battle between the two nations. It was a victory that fuelled the Kazakhstan dream of reaching the Davis Cup semi-finals for the first time.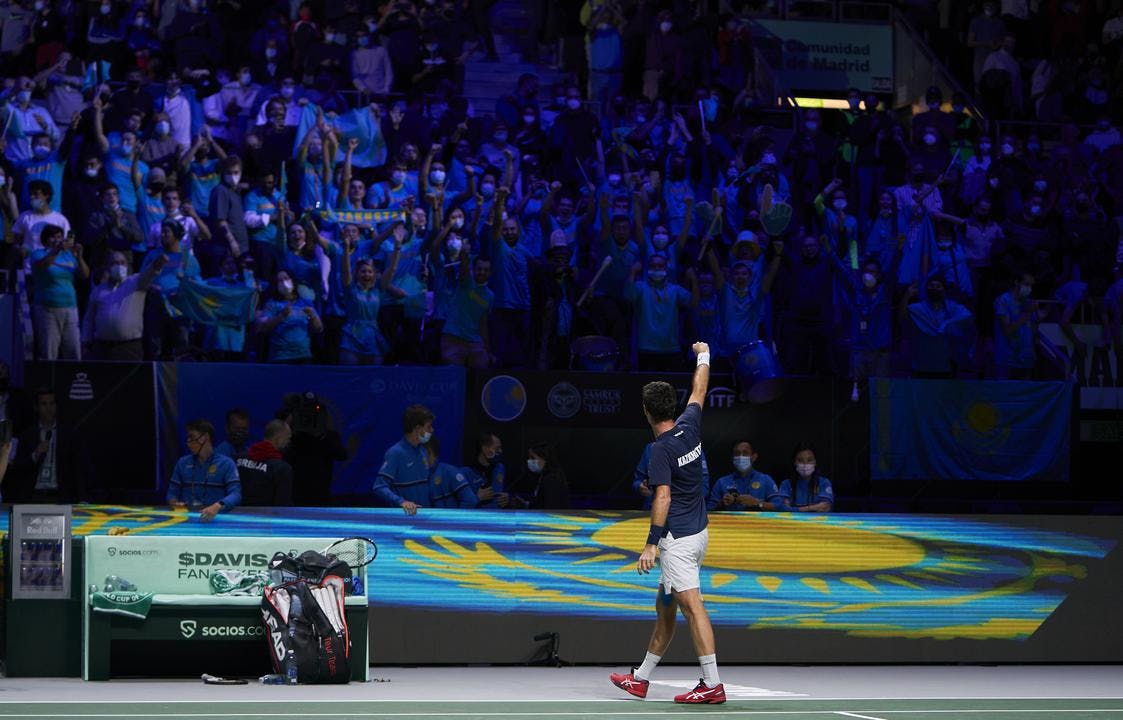 Memories to last a lifetime
There were a number of debuts at this year's Finals, and several players and teams will forever cherish fond memories of their experience. 
For Italy, a promising player who has come into his own, Yannick Sinner, made his debut in the competition, assuming the No.1 spot. He did so impeccably, winning all his matches in the group stage (including a surprising 62, 60 win over John Isner) and quarter-finals, and contributing 100% in the doubles when captain Filippo Volandri entrusted him to take on doubles giants Colombians Juan Sebastian Cabal and Robert Farah, and the Croatians Pavic and Mektic.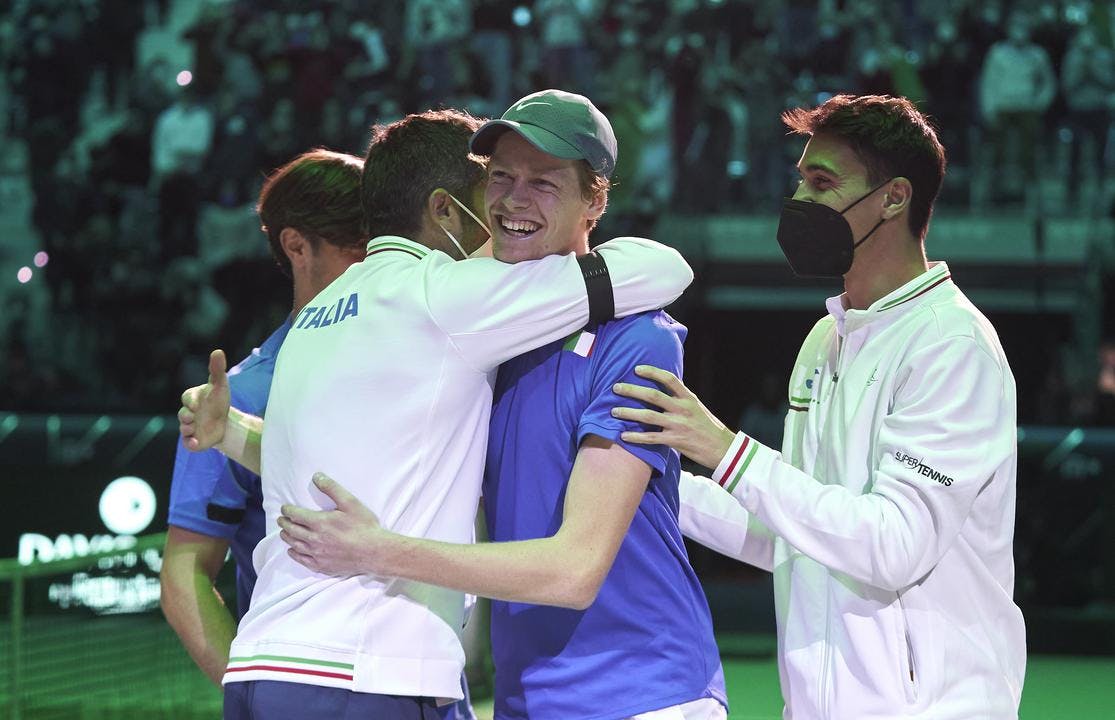 Brothers Mikael and Elias Ymer, along with captain Robin Soderling, also left with their heads held high in what was their Finals debut. Complete faith in their chances and solid preparation – coupled with last-minute Canadian withdrawals – made them the best runners-up in the group stage, earning them a place in the quarter-finals, where the Russian Tennis Federation awaited them to end their campaign.
Ecuador, meanwhile, facing the challenge of Spain and the Russian Tennis Federation in their Group, were able to enjoy their first Finals having won their Qualifier where they caused a big upset by beating Japan. In Madrid, far from settling for being the Cinderella of the group, they showed themselves to be a combative team, capable of making life difficult for players with a much higher ranking. It was an experience that will surely make Raul Viver's men grow and develop.
And 22-year-old Hungarian Zsombor Piros won't easily forget these Finals. From his No.288 world ranking he first showed his determination by beating Australia's John Millman in three sets, and then sealed his triumph by defeating Marin Cilic 46, 75, 64, giving Hungary the chance to continue their dream of reaching the quarter-finals. It was one of the most emotional triumphs of this year's competition, ending with the young player in tears on court.