With no fewer than five Davis Cup titles to his name and almost 40 matches played, Feliciano López has managed to earn a place of his own in the history of the competition. His versatility and an almost perpetual (and hard-earned) good form have made him a staple of the Spanish team for more than 15 years.
What is the Davis Cup and why is it so important?
I think that, above all, it is a competition with a lot of history, it is more than 100 years old. And it is the only competition where you can represent your country and where all of us and all of the players throughout the history of tennis have been able to represent their country. The Davis Cup gives you the opportunity to share those joys or disappointments with a team and live a completely different experience. Then there is another part that is also important, which is the crowd. At the Davis Cup, the fans are part of it all.
About the crowd, how do you experience it as a player and how does it affect you?
At first it's surprising. Tennis is a sport where there is silence, where sometimes you can even hear the ball bounce, or little murmurs among the spectators... So when you play a competition where there is joy in the stands, there are whistles, there are horns, there are interruptions between first and second serves that disturb you, etc., you are not used to it, and it is something that you need to deal with. 
Before playing, you must have seen many Davis Cups as a spectator...
My father always watched the Davis Cup. He always tells me a story that when Manolo Santana was playing in the finals in Australia, my grandfather used to listen to the games on the radio. Imagine, in the village at that time! The first memory that I have that is more real is that I was a ball boy in a play-off that Spain played in Madrid against Italy.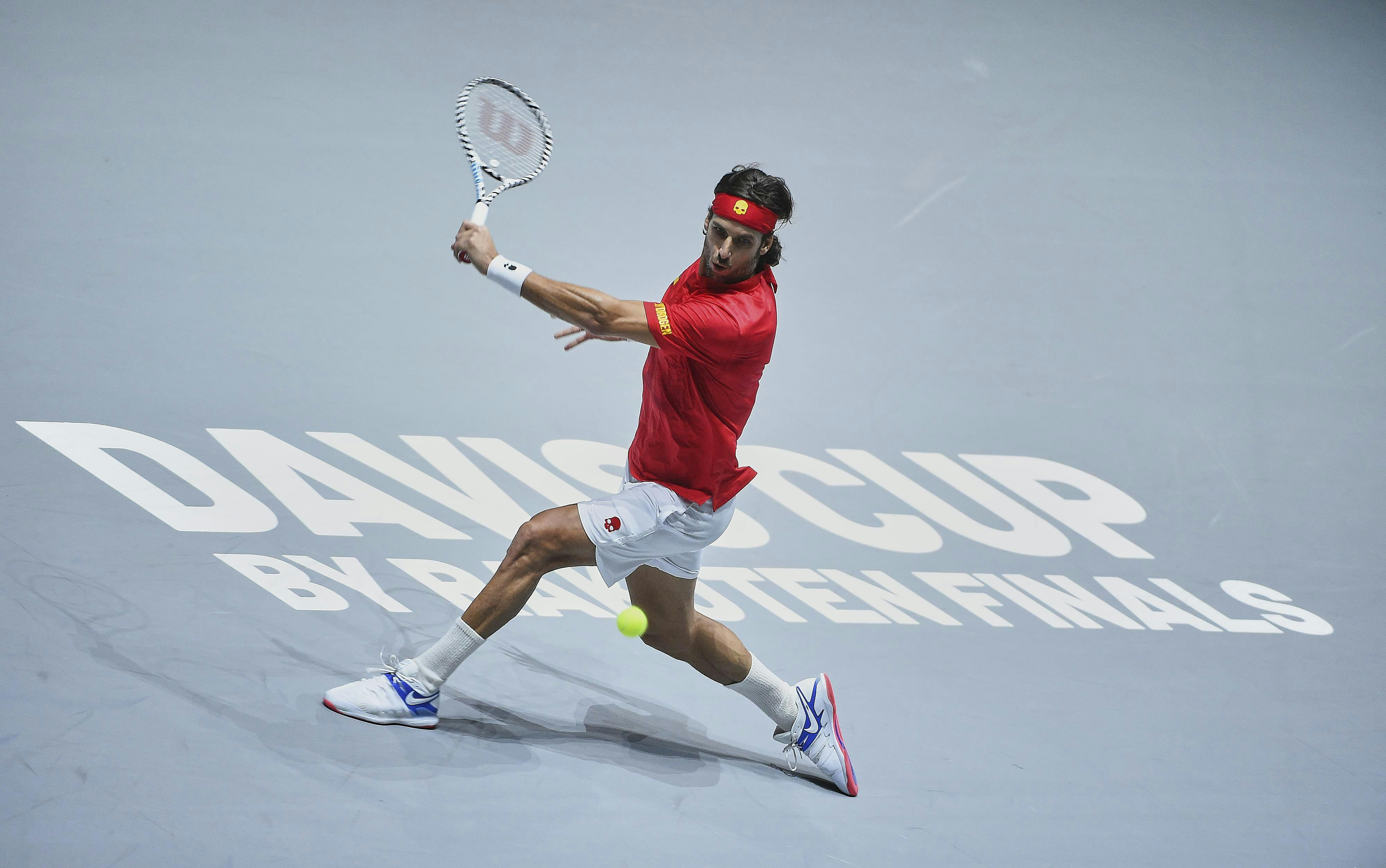 "The Davis Cup is a very demanding competition, I have seen many players, the best in the world, who have not been able to succeed in that moment"
And then came five titles and many good experiences in the competition...
Well, there has been everything. It is true that I have had great victories at certain moments that have been very important (...) But then I have also had bitter experiences. I believe that the Davis Cup is a very demanding competition. I have seen many players, the best in the world, who have not been able to succeed in that moment. They always told me, 'the Davis Cup is a different competition, you will see'. And it is true.
How was your first game at the Davis Cup?
I don't remember my Davis Cup debut as something particularly nice. I debuted in a final in Australia, on grass, playing doubles. I partnered Alex Corretja and we played against Wayne Arthurs and Todd Woodbridge and I remember that in the fourth game Alex injured his neck and tells me 'Feli, I can hardly serve'. Imagine my debut… against two of the best doubles players in the world at that time. I remember the first point I served, the first time I hit the ball in the Rod Laver Arena in front of 15,000 Australians in a Davis Cup final. I said 'Oh my God, this is so much bigger than I expected'...
It was sixteen years between that 2003 match and the Finals in 2019. How did you get there?
When Kosmos introduced this new format, it was decided that it was going to be in Madrid. At that time... I was 38 years old. From the very first moment I thought 'what a wonderful opportunity for me to be able to play another Davis Cup, in Madrid as well, in the Caja Mágica'. And I made it a priority for me to play in 2019... Then I thought, how lucky – if Sergi Bruguera trusts me and calls me – to be able to play another Davis Cup with the great team we have and who knows, maybe we will win at home again, and in the new format. It was something I was very excited about. I prepared myself for everything but in my mind it was more to play the doubles... But I am also aware that... in the circumstances, and on a court like the one in Madrid... it could happen that I could play in the singles. But we had Rafa Nadal in the team, we had Roberto Bautista, both were top 10 at that time, and essentially I did not have that.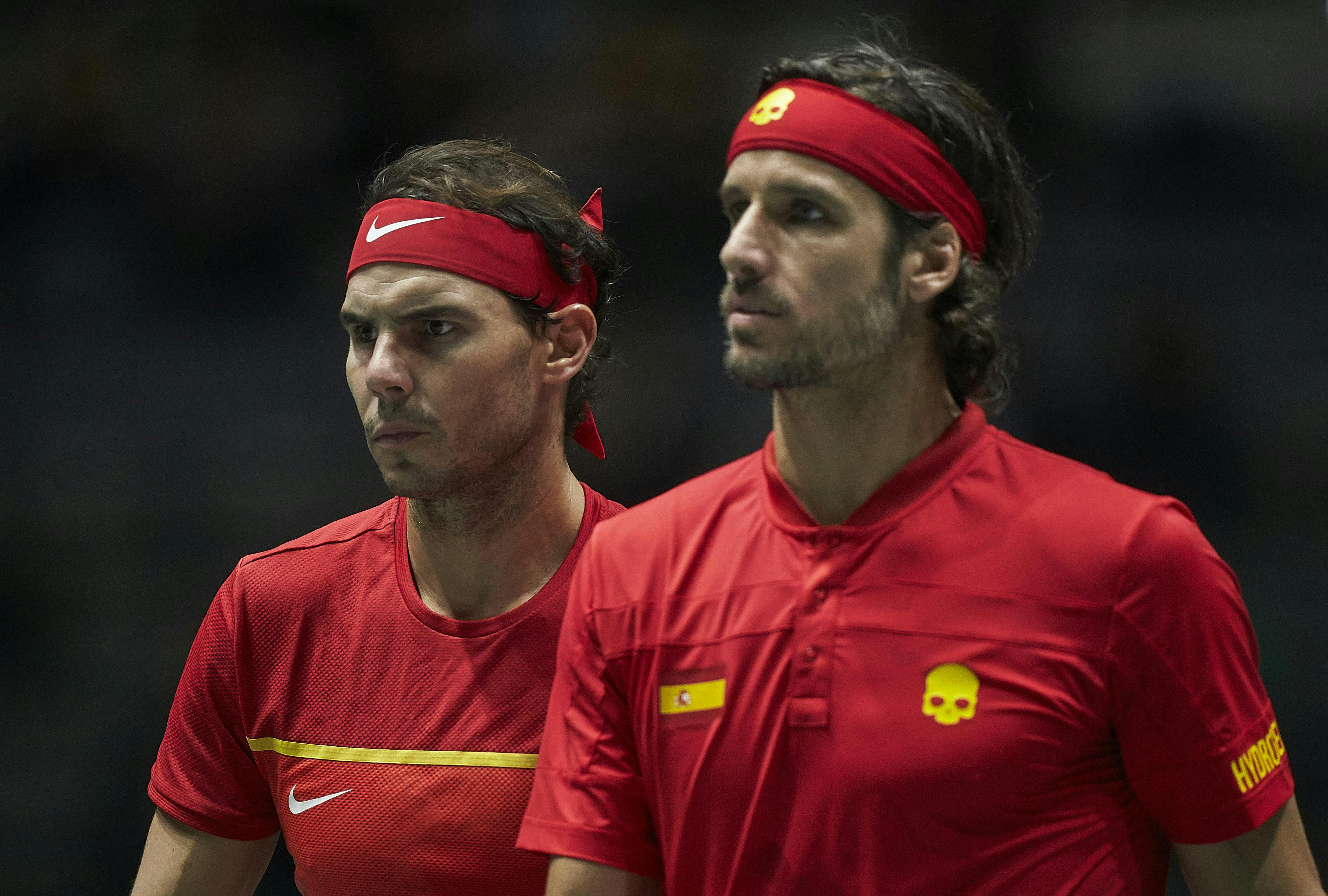 "Playing with Rafa, even though many people don't understand it, is not easy in the sense that mentally having a great champion by your side sometimes creates extra pressure that is difficult to bear"
But the Spanish team suffered many setbacks...
As always, lots of things happened, players got injured. There was Roberto, who unfortunately suffered the death of his father in the middle of the competition and had to leave for that unfortunate reason. So, I started the week playing doubles and at the end there was a moment when, because of the circumstances, Sergi told me 'Tomorrow it's your turn to play'. Of course, although I felt prepared, it was a shock in the sense that I hadn't imagined myself... playing against Edmund or potentially against Murray. 
And that was not the end of that Saturday in the semi-finals. How difficult was the doubles match afterwards?
When Sergi told me 'you're going to play with Rafa' it was hard for me... to take on that responsibility because I had been left with a bad feeling about the singles and it was the decisive match and we were in the final or out. And I hadn't played with Rafa for a long time... 10 years at least. (...) It is true that the doubles I played with Marcel against Russia was very good. So, I said, 'let's do it, Sergi'. And I think that... in certain aspects of the game I wasn't very good, but in others I was. And in the end, it's true that Rafa in a very difficult moment of the match brought out the magic and was able to level the tie-break of the second set.
What is it like to play with Rafa Nadal as a doubles partner?
Playing with Rafa, even though many people don't understand it, is not easy in the sense that mentally having a great champion by your side sometimes generates extra pressure that is difficult to bear. And also because that day after the singles I felt I owed the team. And when I hit the T and the game was over, I felt tremendous relief. That's why at the end Rafa threw himself to the floor and hugged me, the truth is that... I had a hard time that day. 
And it was the Sunday of the final and the team got Bautista back. What do you remember about that particular moment?
It's a very difficult situation to manage, for him first of all and for Sergi, the captain. Because in a situation like this, like the death of a father, no matter how much the player tells you 'Sergi I'm ready to play' you have a lot of doubts as captain. So, you always want to make the best decision for the team and I know it was a difficult decision, at least for me it would have been. I think Sergi had a lot of courage. And this is something very important for a captain. Sergi was brave because he put a player who had just lost his father two days earlier into the Davis Cup final. I think Sergi Bruguera and Roberto Bautista were very brave.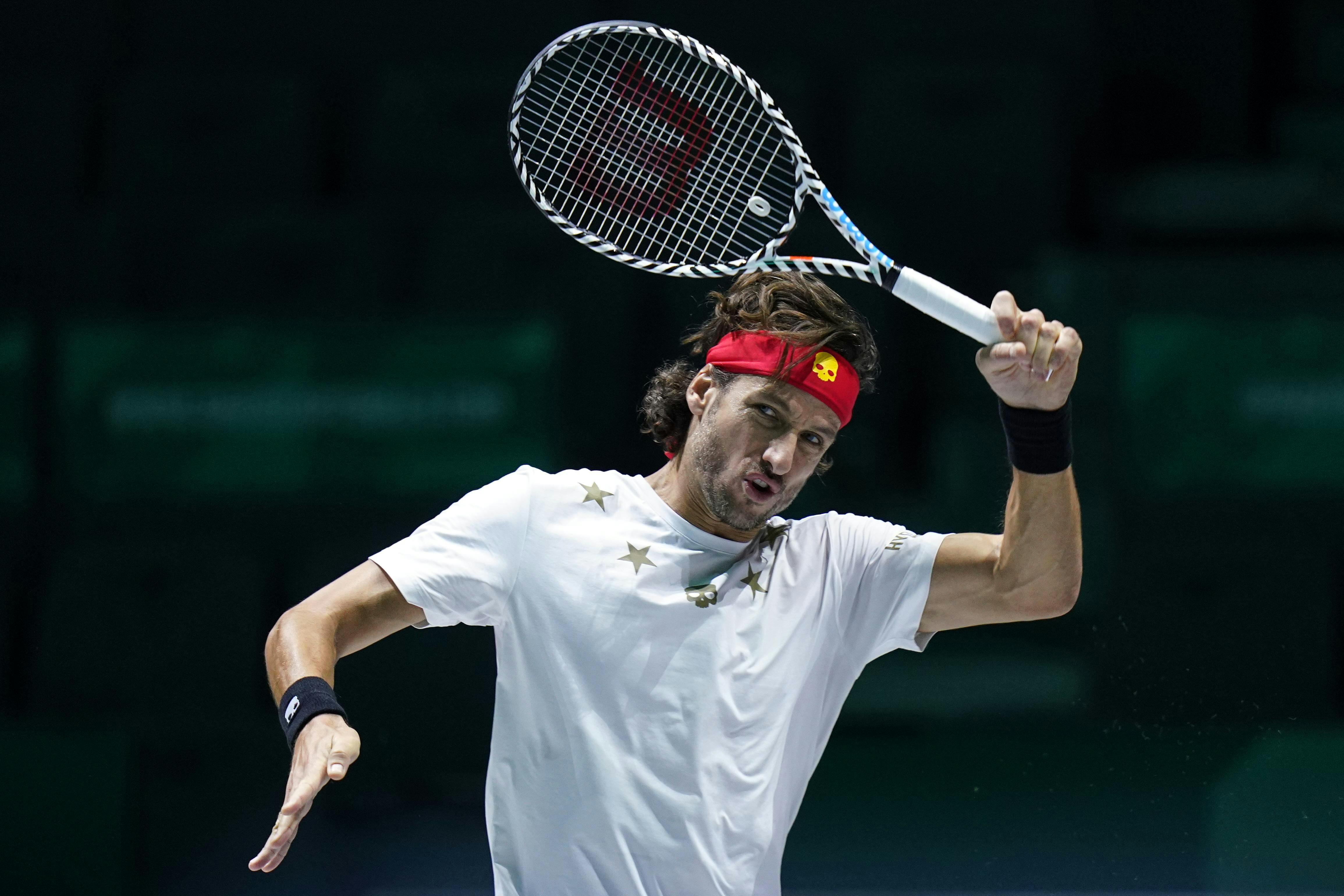 Don't miss out! Learn more about Feliciano López and the Spanish team in the documentary Break Point: A Davis Cup Story. Access it here
#DavisCupFinals