Facial hair the talk of Innsbruck as Evans and Norrie ensure Great Britain makes flying start to Davis Cup Finals
Great Britain's Dan Evans has revealed his team's secret weapon as the 2015 Davis Cup champions plot their latest course to the business end of the Finals: moustaches.
Evans and teammate Cameron Norrie were sporting rather fetching facial hair as Great Britain opened their Davis Cup by Rakuten Finals 2021 campaign with victory over France in snowy Innsbruck.
It was a stylish start for the 2019 semi-finalists as Evans dispatched Adrian Mannarino, laying the foundations for Cameron Norrie to power Great Britain into an unassailable lead with victory over Arthur Rinderknech.
Evans and Norrie are both ranked among the best 25 players in the world, which might go some way to explaining their fine form and their nation's winning start.
But putting aside Norrie's stunning campaign, which has seen his rise to a career-high ranking of No. 12, and the fact Evans has impressed also, there are other factors fuelling Great Britain's charge.  
"Norrie has done it [grown a moustache] but the others are too self-conscious," joked Evans, who reached the round of 16 at the US Open in September, in the aftermath of his triumph over Mannarino.
"The last time Noz [Norrie] and I were on the team, we did it and won so I said, 'come on, let's go'. Cam needs to have a proper shave, though. He has not done it properly yet so he's having a shave tonight, but at least he has got one going on. The others are too boring and self-conscious."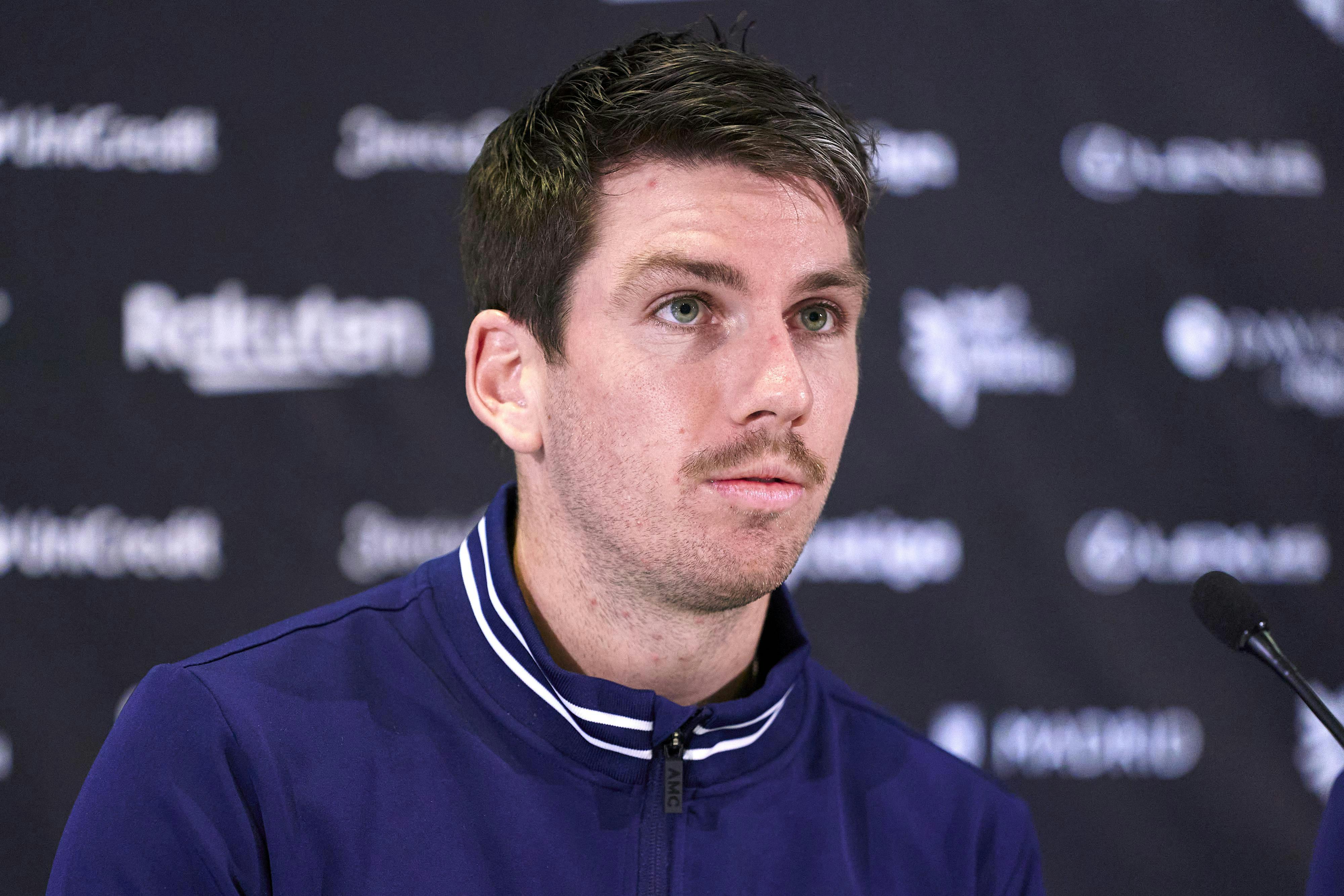 During the 2019 Finals in Madrid, Evans played as Great Britain's No. 1, winning one of the four matches he contested, while suffering defeats to Robin Haase, Alexander Bublik and Rafael Nadal. His sole victory during the event's inaugural edition came against Germany's Jan-Lennard Struff in the quarter-finals.
It is a different role for the Birmingham-born 31-year-old this time around, with Norrie, who last month became the first Briton to conquer Indian Wells, taking the reins as his nation's top-ranked player.
The new position has prompted a change of emphasis and focus, and a few nerves also. However, so far it is a case of mission completed for Evans, who following his heroics against Mannarino now has nine Davis Cup singles wins to his name.
"I found there to be a bit more pressure coming out as the No. 2," said Evans. "Last time, I came out and I was 1-0 up a lot of the time with Kedders [Kyle Edmund] doing a decent job.
"As No.2, your job is to open up the tie and set it up for the others, that's how I think about it any way. In this tie, there is no denying that France have a strong, strong doubles team and if you go 1-0 down, in any form, then it's a difficult doubles.
"It is always good to get the tie done and dusted in the singles and not have a nervy doubles match. I never want to be sat there at 1-1, I want to be 2-0."
That is certainly how things panned out during their opening Group C encounter, with Sunday's bout with Czech Republic crucial in Great Britain's quest to reach a sixth Davis Cup quarter-final since 2014. It will also be interesting to see how the moustaches have developed overnight.
#DavisCupFinals #byRakuten