In the first tie of Group A in Bologna, Sweden, captained by Johan Hedsberg, achieved a surprising 2-1 victory against Argentina.
In the first match, Sweden's No.2 Elias Ymer scooped an unexpected lead, beating Sebastián Báez in 2 hours and 26 minutes. Things did not improve for Argentina in the second match and the younger of the Ymer brothers, world No.98 Mikael, defeated No.17-ranked Diego Schartzman in just 96 minutes.
"I'm very happy because we weren't favorites in this group with teams like Argentina, Croatia and Italy", said Elias after the match. "This victory is worth double".
Elias Ymer opened Sweden's campaign and his strong serve and clinical forehand gave him a first break of serve in the third game of his match; Baez's erratic serving also helped. The Swede held on to his advantage to wrap up the first set.
This victory is worth double
In the second set, the Argentinian crowd, seated just behind captain Guillermo Coria, increased the volume with the classic chant "we play at home wherever we go". Báez recovered and took the set 6-3 thanks to a marked improvement in his accuracy.
In the decisive third set, both players started by losing serve but Ymer quickly showed his ambition, putting himself in a commanding position at 4-1.
When everything looked lost, Baez found his best tennis and managed to level the score to force a tie-break. But Ymer kept his cool and got an early 3-0 lead that the Argentinian could not catch.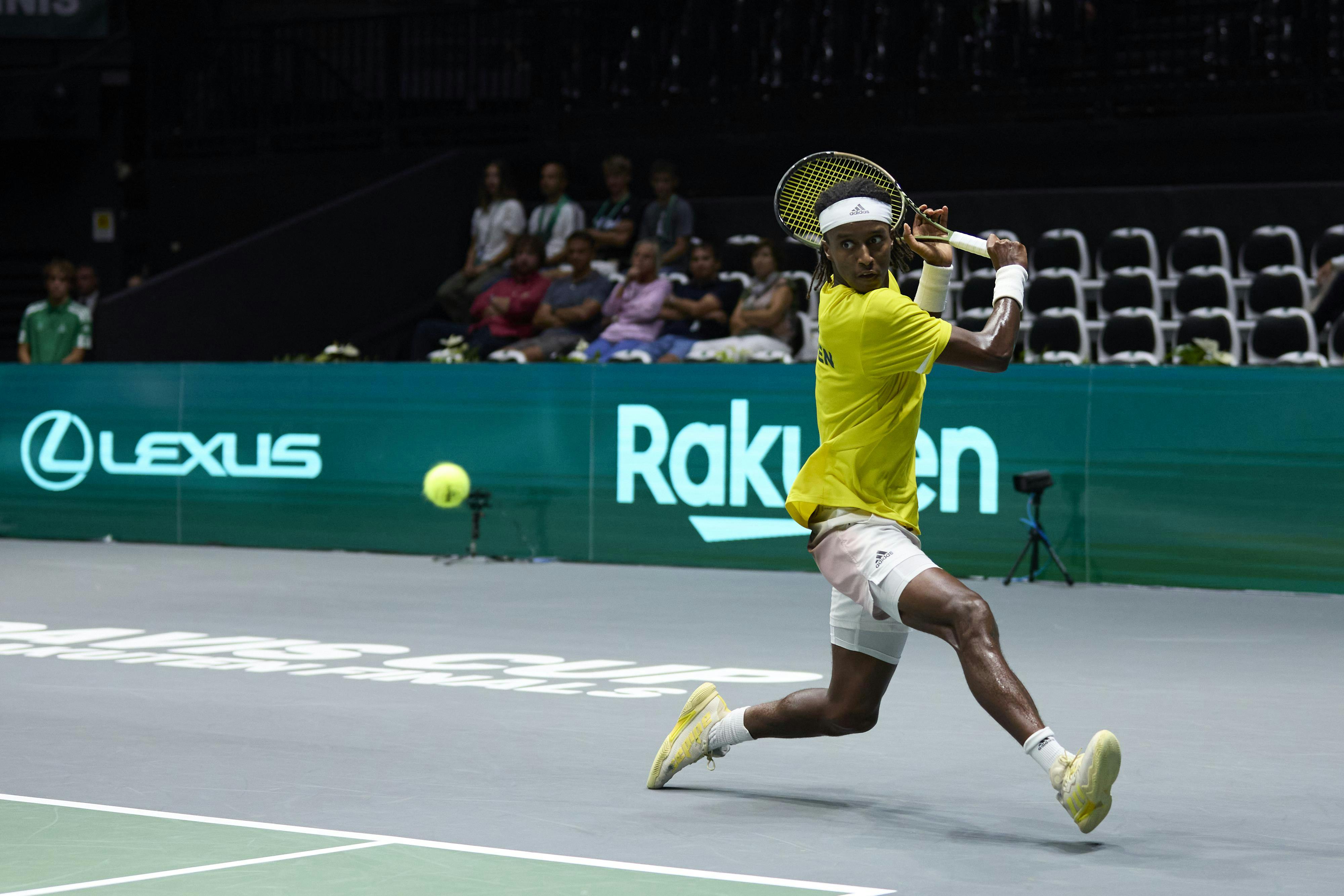 For the second match, Argentina put its fate in the hands of the experienced Diego Schwartzman and the top-20 ranked Argentine stepped on to court with the clear goal of stopping Mikael Ymer and levelling the score. But things went awry for him from the very beginning and South America´s No.1 player could find no chances against the solid Swede.
Schwartzman could find no way to counter Ymer's inspired play and looked repeatedly to his captain for an answer. But Coria had nothing to lift his player's spirit and the match ended with a clear 6-2, 6-2 victory for Sweden's No.1 player.
Argentina has no margin of error left and will need to win its two remaining ties – against Italy on Friday and Croatia on Saturday – in order to book a place in the Final 8 in Malaga this November.
In the final match of the day, Argentina's Horacio Zeballos and Maximo Gonzalez took the doubles point against Elias Ymer and Andre Goransson 3-6, 6-3, 6-2. The point could prove important in this Group Stage if Coria's team manage to improve their fortunes in their two remaining ties.
#DavisCupFinals
#byRakuten