Australia's Alex de Minaur talked up the healing qualities of team competition after clinching the point that fired his nation to victory over Belgium in the opening 2022 Davis Cup by Rakuten Finals Group Stage showdown in Hamburg.
De Minaur stormed past David Goffin 6-2, 6-2 to build on the earlier success of Jason Kubler, whose three-set triumph over world No. 134 Zizou Bergs ensured it was a Davis Cup debut to remember for the Brisbane-born 29-year-old.
There was to be further debut joy in the Australian camp as Max Purcell joined forces with Matthew Ebden to reprise their Wimbledon doubles-winning partnership and dispatch Sander Gille and Joran Vliegen 6-1, 6-3.
The heroics of those wearing green and gold meant that Australia made a blistering start to proceedings and is the early pacesetter in Group C ahead of Wednesday's tussle between France and hosts Germany.
For De Minaur, however, there were wider implications of victory. The 23-year-old suffered a dramatic and painful third-round defeat to Pablo Carreno Busta at the US Open earlier this month, which left him visibly distraught.
I am over the moon that I was able to deliver today, but we may not have been in this position if it were not for Jason Kubler, who came out on his debut and pulled a rabbit out of the hat
"If this was any other event, I think it would probably have taken me a little bit longer to forget about what happened in New York, but that is the beauty of a team environment," said world No. 22 De Minaur.
"We have five players out here who have each other's backs and who are constantly pumping each other up. We also have a huge team around us with great coaches.
"As soon as I landed here it was just a case of getting to work and preparing. It worked, I forgot all about New York and just focused on this match. I managed to play some great tennis and I am very happy with that."
Relentless in pursuit of his latest match-win in national team colours, De Minaur required just 66 minutes to overpower Goffin, who had little answer to what he faced on the hard courts of Am Rothenbaum.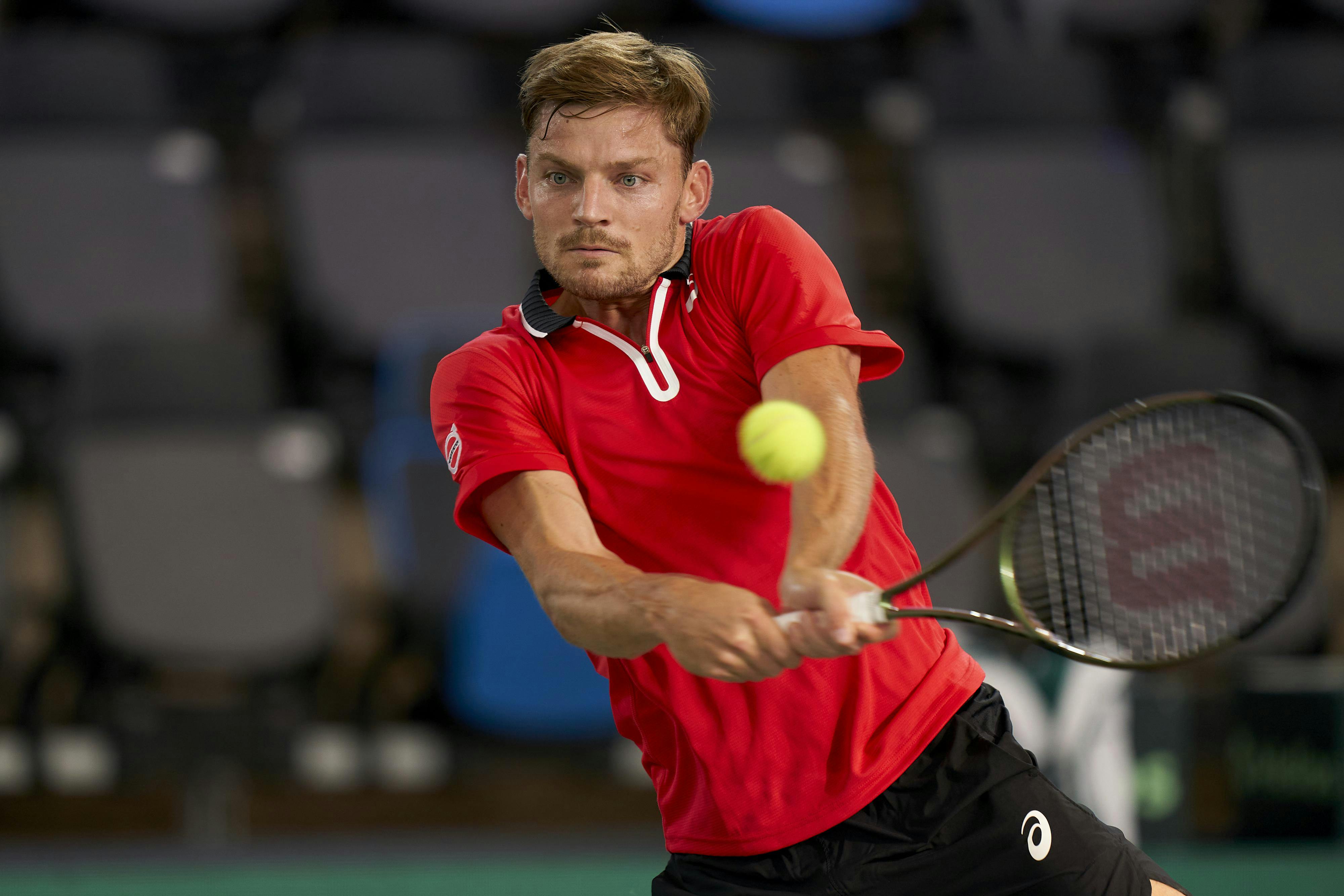 For his part, Goffin was bidding to claim sole ownership of fourth place on the list for most Davis Cup match-wins by a Belgian player, ahead of Patrick Hombergen. On this occasion, however, it was not to be.
"I went out there and got the job done, which is what the team expects of me," added former junior world No. 2 De Minaur, who has now won all four of the matches he has contested against Goffin in his career.
"I am over the moon that I was able to deliver today, but we may not have been in this position if it were not for Jason Kubler, who came out on his debut and pulled a rabbit out of the hat.
"He played with passion and pride and showed everything that Davis Cup is about. He got the win which gave us a 1-0 lead, which I thought was huge."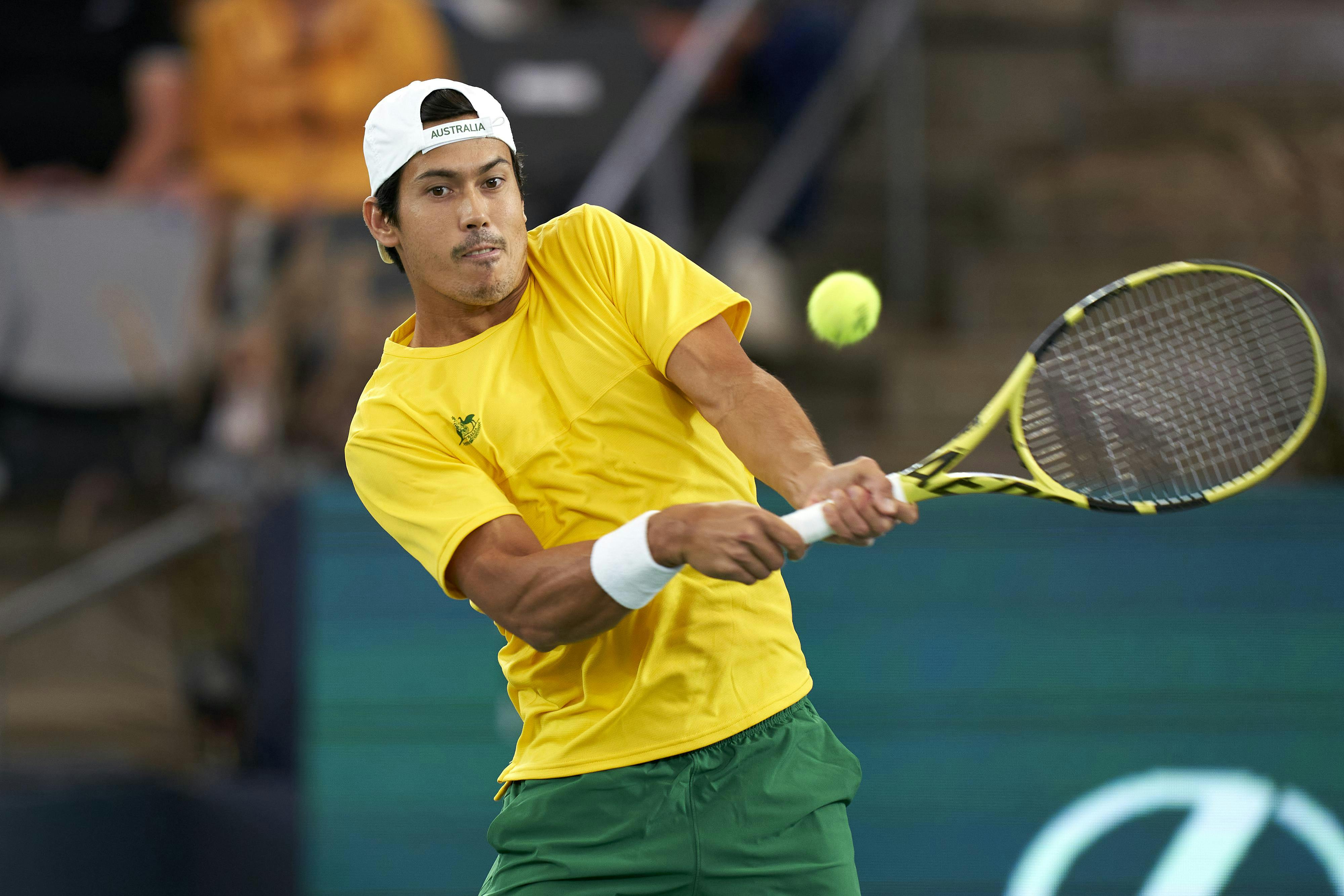 Talking of Kubler, the world No. 97 was a late addition to the Australia squad for this week's Davis Cup extravaganza having enjoyed an impressive campaign over the past few months during which he has returned to the top 100 for the first time since October 2018. 
On court in Hamburg, it proved a memorable occasion for a player who has undergone six knee surgeries during his career and spent several years playing exclusively on clay to prevent further injury.
Despite suffering a wobble during the second set, he recovered sufficiently to overpower Bergs and lay the foundations for Australia's victory, which was emphatically clinched by De Minaur. 
"Hopefully I have many more Davis Cup ties to play but that was a very special way to start my Davis Cup career," said Kubler. "As soon as you find out you're playing, the nerves come because you know how important these matches are playing for your country.
"But as soon as I went out there, it became a bit easier because I'm playing a match and I do that all the time. At times my back was against the wall, but I showed Australian spirit and I'm so happy. Hopefully there are many more Davis Cup experiences to come."
Further gloss was added to the Australian performance by Purcell and Ebden, who showed no mercy to their Belgian counterparts and racked up a commanding triumph. All eyes now turn to Wednesday's battle and, while it remains early days, Australia are sitting pretty.
#DavisCupFinals
#byRakuten