Formidable duo Kevin Krawietz and Tim Puetz ensured Germany made a winning start to its Davis Cup by Rakuten Finals Group Stage campaign, dispatching France's Nicolas Mahut and Arthur Rinderknech in a pulsating doubles clash in Hamburg.
Krawietz, a two-time Roland-Garros doubles champion, and Puetz defeated Mahut and Rinderknech in a tense three-setter, 6-2, 3-6, 7-6(1), in the process preserving their perfect Davis Cup record as a pairing – this was their sixth triumph together.
Victory ensured that Germany followed Australia's lead in beginning its quest to reach the competition's Final 8, which takes place in Malaga from 22–27 November, in style, with both nations winning their opening Group C tie.
Krawietz and Puetz also secured a little piece of history for their nation. Until this match, Germany had not defeated fellow European heavyweights France in the Davis Cup since July 1938, having lost the previous eight meetings.
"Making positive history is always great," said Germany captain Michael Kohlmann. "Today was like a rollercoaster, but in the end it's a big win. It is huge for us.
"I had that question so many times about how many years it is since Germany beat France. I know the numbers and the years were always getting more and more.
"But now we can close this chapter and look forward. Hopefully we [will] meet France again a lot of times and get some more wins."
Now we can close this chapter and look forward. Hopefully we [will] meet France again a lot of times and get some more wins
The doubles was simply an encounter in which something had to give. Despite Krawietz and Puetz's impressive record, France's Mahut is a five-time Grand Slam doubles champion and entered the clash having lost just one of his previous 12 Davis Cup doubles matches.
That said, he and Rinderknech were competing together for just the third match and, in the end, Krawietz and Puetz held their nerve to scramble over the line as Germany prevailed in front of a partisan home crowd.
"Our experience together helps," said Puetz. "We have played quite a few matches together now, including the Olympics, and we are good friends off the court, which always helps.
"On top of that we are two of the best doubles players in the world – we both know that about each other – and that gives us great confidence on top of the wins we have managed together.
"Of course, we could, maybe should, have lost a couple so I personally don't put too much emphasis on the number of how many we have won because we could easily have lost a couple and we would still be the same players.
"The biggest confidence we have in each other is the confidence we have in each other's abilities."
The baton was passed to Krawietz and Puetz after the tie was sent to deciding doubles by France's world No.47 Adrian Mannarino, who defeated tournament debutant Oscar Otte in a must-win tussle.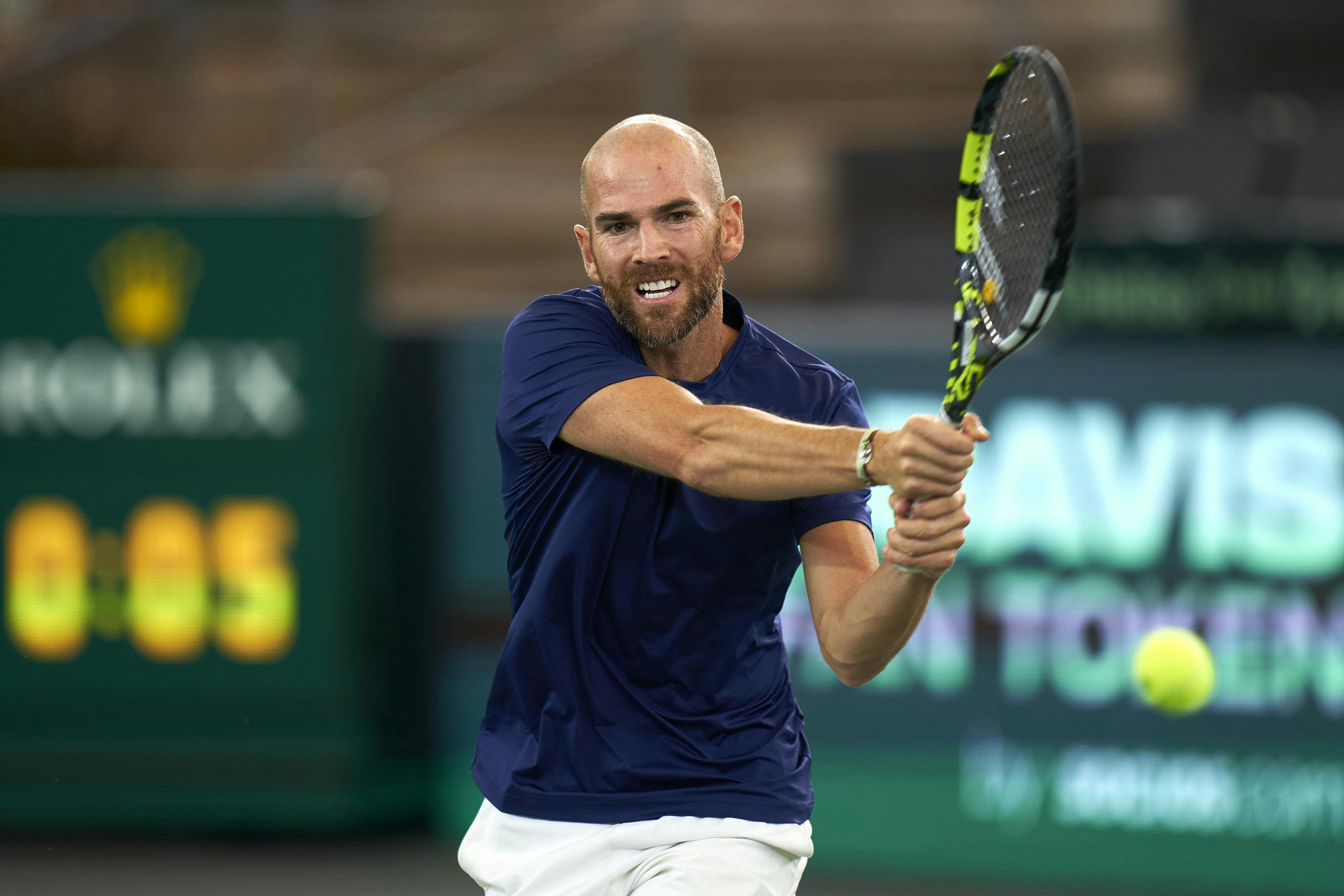 After Jan-Lennard Struff's triumph over Benjamin Bonzi in the day's opening singles clash, Mannarino had to stand firm and defeat Otte if France was to avoid defeat in its opening Group C clash at Am Rothenbaum.
Left-hander Mannarino, who topped the podium at the Winston-Salem Open in August to claim his first title since 2019, duly obliged and overpowered Otte 6-4, 6-3 to maintain France's interest in proceedings.
Germany had been a match-win away from clinching victory after Struff dispatched world No.53 Bonzi, who showed considerable poise and skill to recover from a set down during a captivating tussle that went to the wire.
Struff ultimately held his nerve and rose to the occasion in a fluctuating and tense third set, during which Bonzi failed to convert two match points, to prevail 6-4, 2-6, 7-5.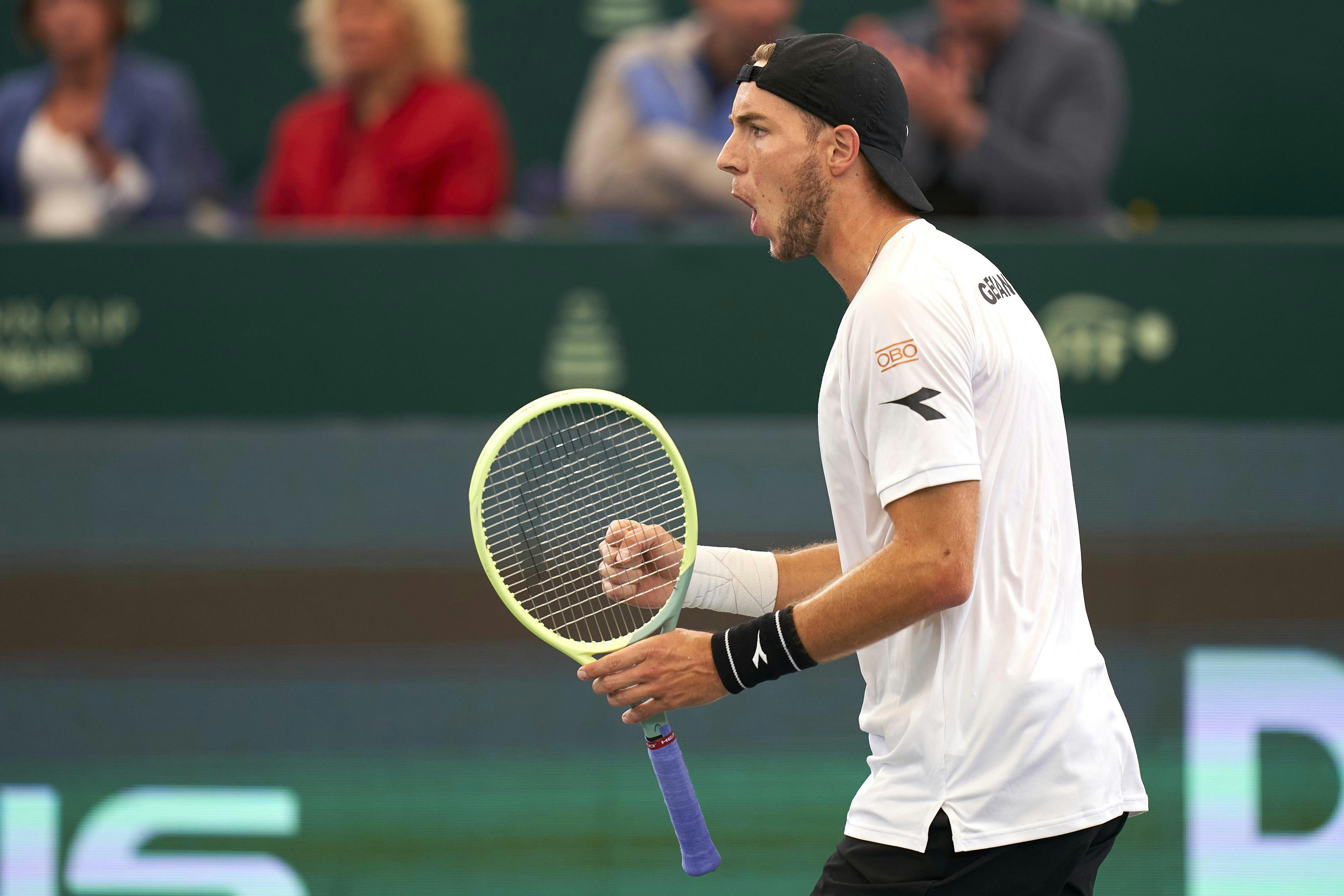 It has proven a difficult season for Struff following a foot injury and subsequent dip in form that has seen the 32-year-old slip to No.132 in the world rankings. However, perhaps the 10th Davis Cup singles win of his career can trigger a revival in fortunes.
"Every match you win helps a lot with confidence," said Struff. "There have been some tough losses and it has been a very bad season so far with the injury.
"After the injury I won the Braunschweig Challenger, and afterwards I felt I played some good tennis but lost close matches. There have been a lot of close battles which didn't go my way. It is huge for me to win this one."
Germany's next tie is against Belgium on Friday, while there is a quick turnaround for France as it now faces group leaders Australia on Thursday in what could prove a hugely significant clash.
Click here for the Group C results and standings
#DavisCupFinals
#byRakuten