USA battled back in the decisive doubles to close out a hard-earned Davis Cup by Rakuten Finals victory over Great Britain in Group D. Rajeev Ram and Jack Sock defeated Andy Murray and Joe Salisbury – after nine sets and more than seven hours of see-sawing drama between the two nations at Glasgow's Emirates Arena.
Stand-in USA captain Bob Bryan ran the gamut of emotions on the bench as Ram and Sock battled back from a set down to defeat former singles world No.1 Murray and current doubles world No.1 Salisbury 5-7, 6-4, 7-5, having watched Tommy Paul open the tie with victory over Dan Evans before Cameron Norrie turned the tables on Taylor Fritz in the battle of the No.1s.
USA's first victory over Great Britain since 1999 – and its first in the last three meetings – puts it second in Group D, trailing Netherlands on the percentage of games won and lost. The Americans have no time to rest on their laurels, with their clash with Kazakhstan coming up in a matter of hours on Thursday afternoon.
"Oh man, that was an instant classic," declared Bryan. "We knew it was going to be a barn-burner. The courts are slow and we expected physical matches. Our guys were playing great in practice but know those guys have been here a while and they're really dialled in. The crowd was great, and we're just happy to get through. We've got some more tough times ahead, and I expect Team GB is going to do the business in their matches."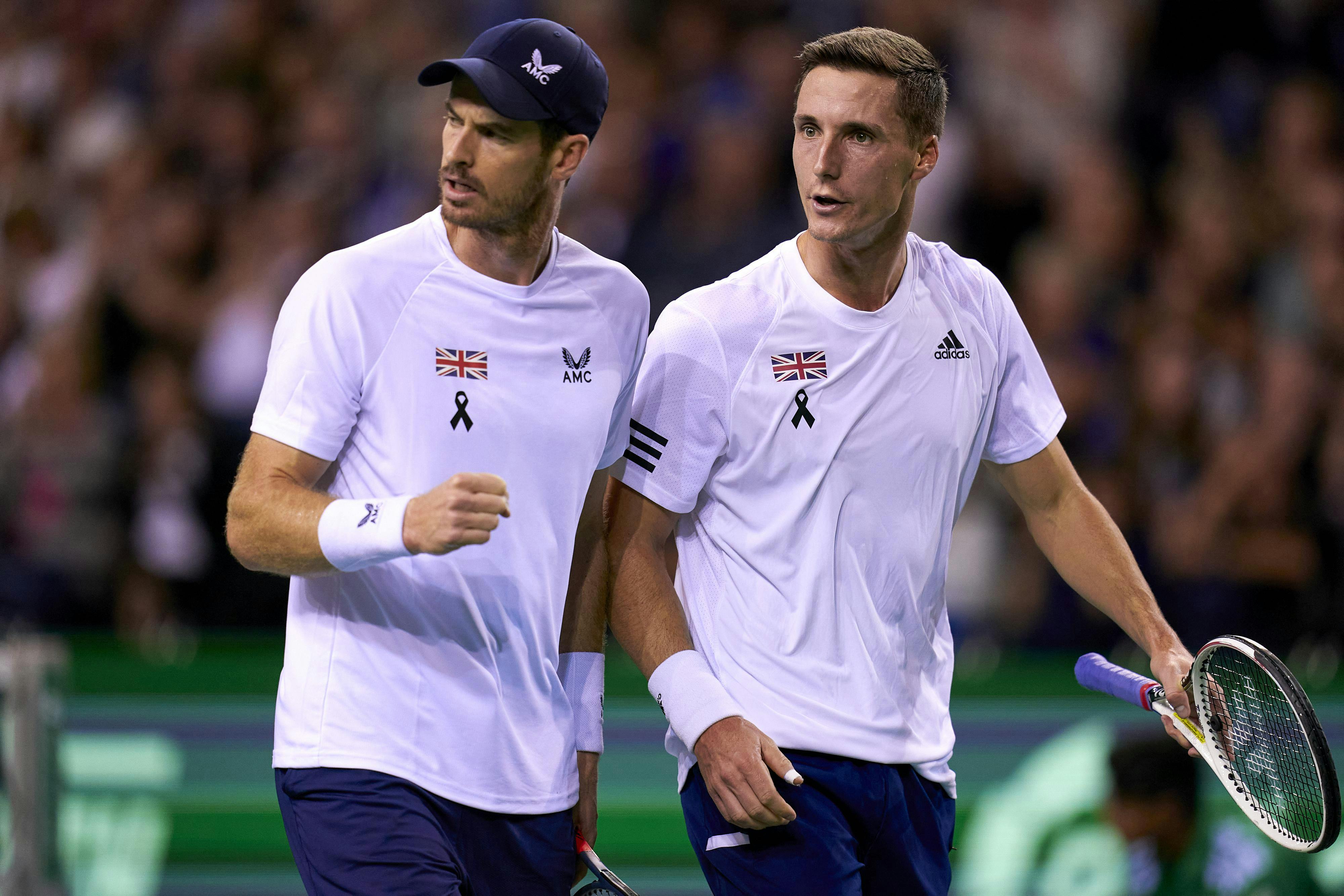 We've got some more tough times ahead, and I expect Team GB is going to do the business in their matches
The doubles clash promised to be a special affair before a ball was hit, with GB's Salisbury facing regular Tour partner Ram for the first time just days after their US Open triumph, and Murray making just his second Davis Cup appearance – and first in doubles – since 2016.
And it lived up to the billing. Murray and Salisbury surged out to a 3-0 lead before the match got a little added spice when Sock tagged Salisbury on the forehead with a rasping forehand.
Unperturbed, the Brits held on to the opening set and moved 3-1 up in the second, the finish line seemingly in sight only to be confined to winning just seven more points in the second set as the Americans roared back into the match.
Seven hours and three matches all boiled down to a final set that pushed past midnight in Glasgow. For 10 games all four players proved solid on serve before Murray was forced to save a break point at 4-4, Salisbury burying an overhead to salvage the hold.
There was to be no escape at 5-5, however, as a string of Sock piledrivers bullied the Americans to the solitary, decisive final-set break, Sock serving out the win after two hours, 49 minutes.
"We were playing against one of the biggest legends of the game, playing in his home country," Sock said in tribute to Murray and the Scottish Team GB supporters. "It was an electric atmosphere, and we stuck it out and got the win."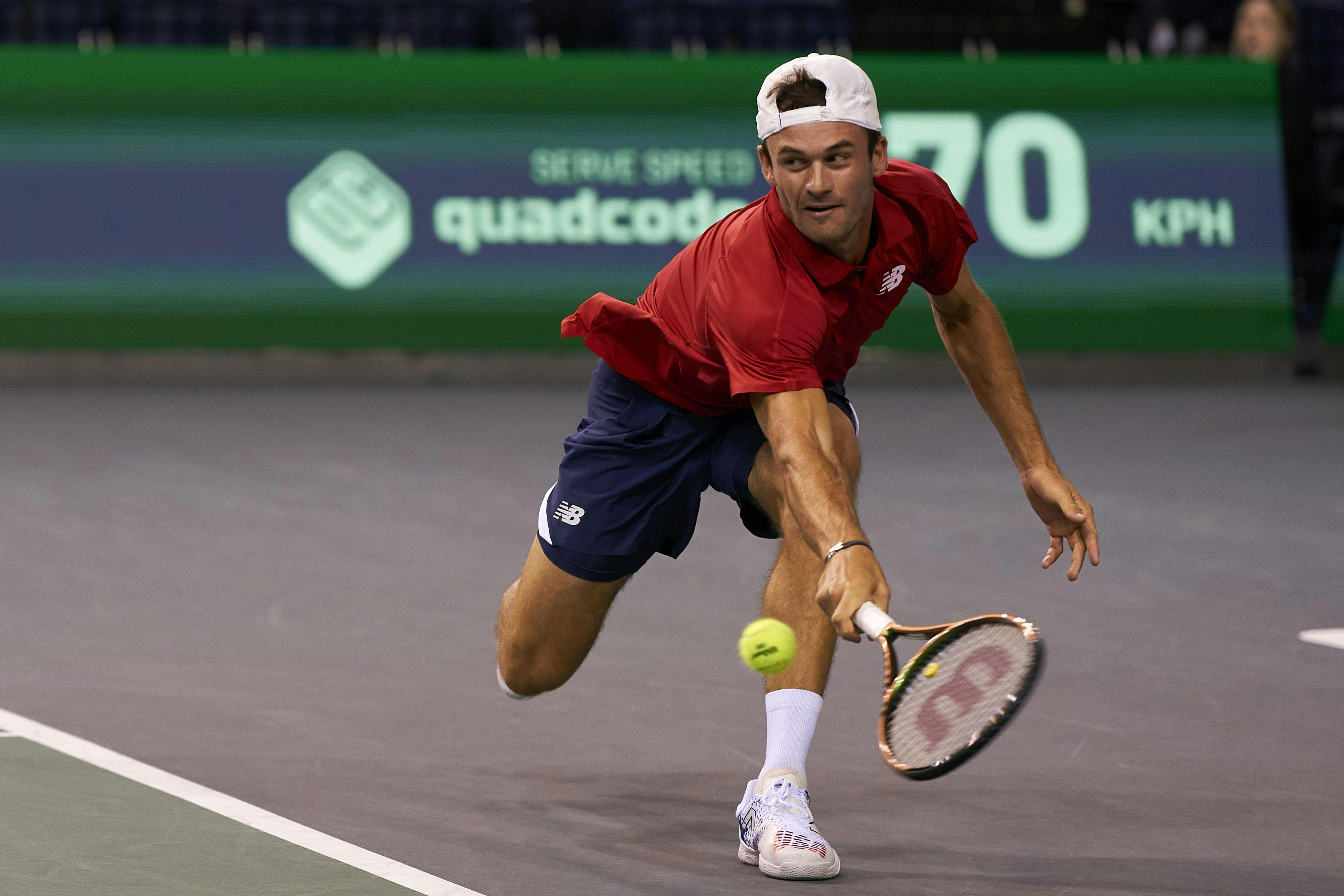 Earlier in the day, Paul had put USA 1-0 up, beating world No.25 Evans 6-4, 4-6, 6-4 in an entertaining, high-quality encounter, the slow court conditions favouring rallies over winners to the delight of a packed Emirates Arena.
And when Fritz raced away with the first set against an out-of-sorts Norrie in the battle of the No.1s, a 2-0 defeat loomed large for the Brits.
World No.8 Norrie rallied in the second set, but still had to fend off break points at 3-3, 4-4 and 5-5 that would have left USA on the verge of victory before running away with the tiebreak. Riding the momentum as the match entered its third hour, he capitalised on Fritz's increasingly ragged display to seal a 2-6, 7-6(2), 7-5 victory in two and a half hours.
"Honestly I owe it all to the crowd, you guys were amazing," Norrie said. "I wasn't really playing my best, Taylor came out firing. I managed to get to a second set tie-break, I played well in the tie-break and then the third set as well.
"My Dad grew up here and he's actually sat over there watching. It's his hometown and it's really special to get the win and play well."
Click here for Group D results and standings
#DavisCupFinals
#byRakuten