Italian captain Filippo Volandri wants his players to stand firm following injuries to Jannik Sinner and Matteo Berrettini, who will travel to Malaga to support his teammates.
Italy has suffered another injury setback in the last few hours. The absence of Jannik Sinner was announced a few days ago, and now it has been revealed that the team's No.2, Matteo Berrettini, has yet to recover from the foot injury he suffered while competing in Naples.
"Obviously Matteo's absence is a disappointment for everyone," explained captain Filippo Volandri.
"We have created a shield for the team to focus on preparing as well as possible. Things have happened like this and we have to recover. And I have a lot of confidence in this team, which is still young, but which is making great strides."
Lorenzo Musetti will take over the No.1 position for the Italian team. It's a lot of pressure for the talented 20-year-old, but he has the whole team supporting him. And Berrettini will be there too: the Rome-born player is due to arrive in Malaga on Wednesday to be with the team.
"Matteo is going to be with us to give us his support. It's not often that players who aren't playing decide to travel and just support from the bench. That's why I didn't want to replace him. He is still in the team," the captain stressed.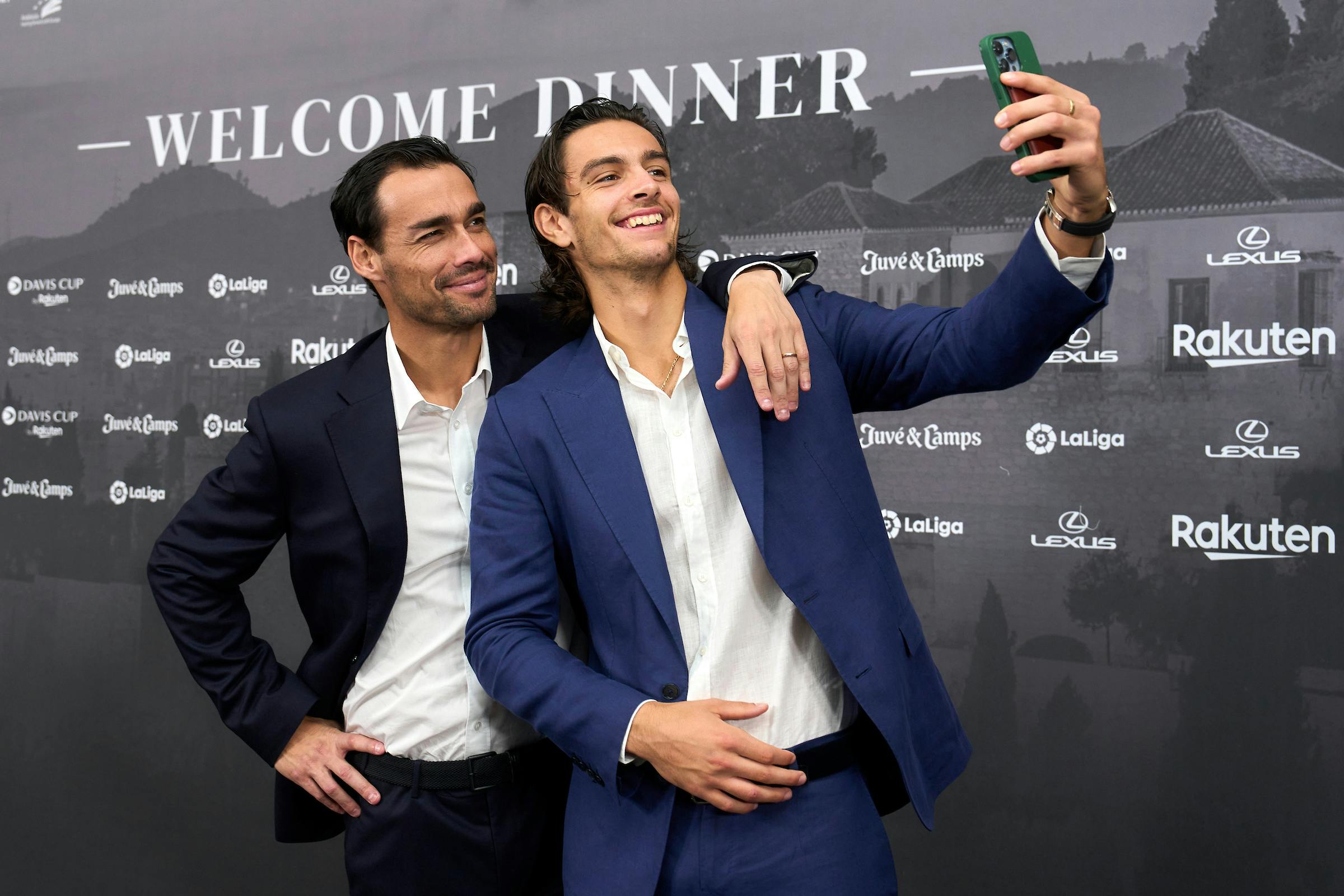 Italy will make its debut on Thursday 24 November against the United States.
"I am fortunate to have a competitive team and to be able to make decisions regardless of absences," said Volandri.
The USA is certainly one of the most competitive teams, but we will face them with the confidence that we can do it. Training is going well, we have familiarised ourselves with the surface, there is a lot of commitment from everyone and we are looking forward to getting on the court to compete."