Captain Michael Kohlmann is confident that Germany has the necessary firepower to cope with the loss of Alexander Zverev after it was confirmed the world No. 5 will miss the Davis Cup by Rakuten Finals Group Stage.
Zverev joined the rest of the Germany squad in his home city of Hamburg for this week's Davis Cup extravaganza and during an interview with daviscupfinals.com on Sunday indicated that he was set to return to competitive action.
Zverev has not featured on court since suffering ankle ligament damage during his semi-final showdown with Rafael Nadal at Roland-Garros in June – an injury that left him stricken and in significant pain.
During the aforementioned interview with daviscupfinals.com, Zverev suggested that if it were any other tournament, anywhere else in the world then he would probably have afforded himself more time to recover and allow his ankle to heal further.
However, it has since been determined that the 25-year-old has suffered an additional injury, a bone edema, which is likely to see his spell on the sidelines prolonged by a number of weeks, perhaps even months.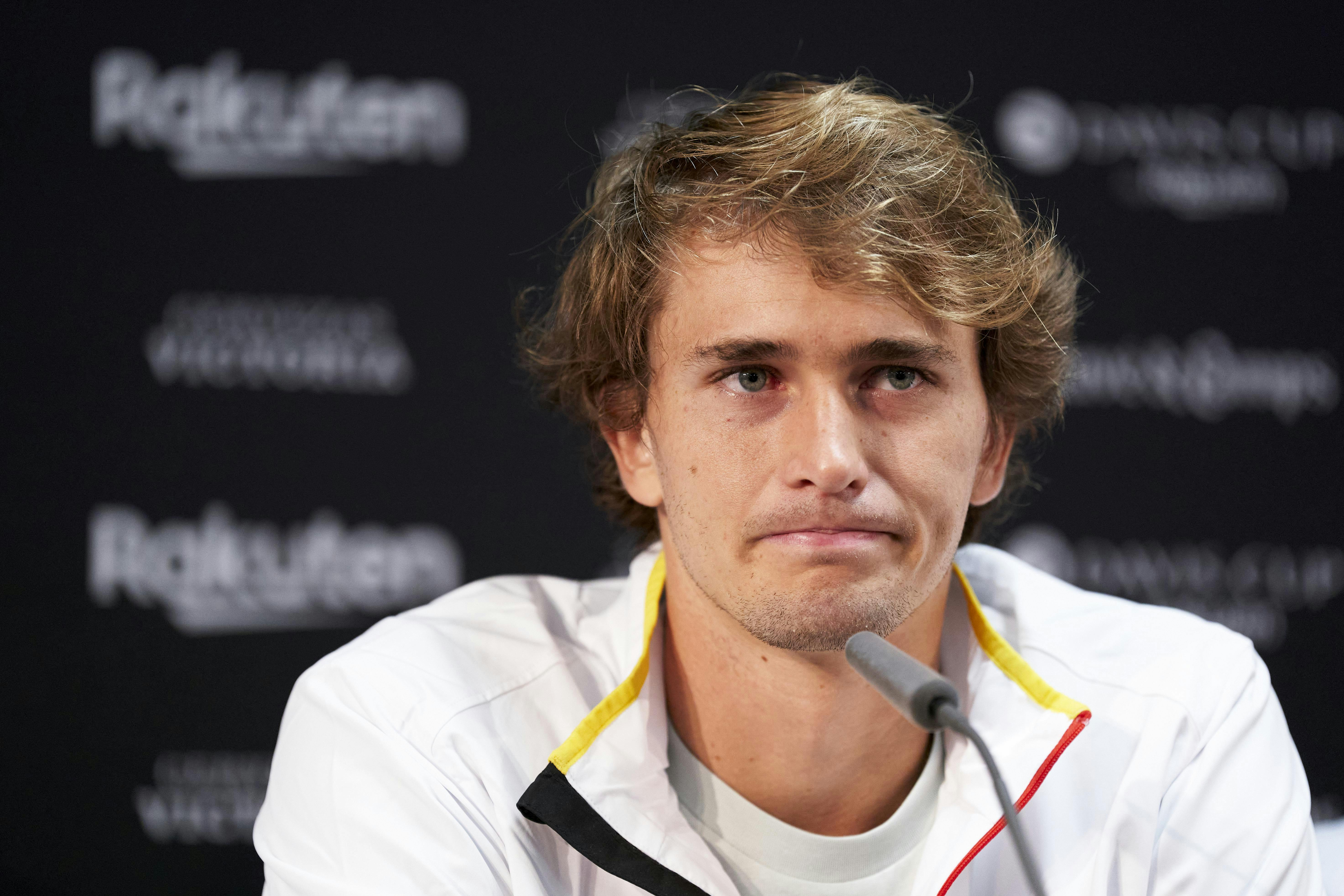 While this clearly represents a sizeable blow to Zverev himself, it also dents Germany's chances of making Davis Cup progress and reaching the tournament's knock-out phase, although Kohlmann retains considerable belief.
"If you lose one of the best players in the world from your team then it is a big blow, absolutely," Kohlmann told daviscupfinals.com.
"But we had this situation in the past and last year we had pretty good success with a similar team. I still believe we are good enough and strong enough to go to the next round."
While there are wider and longer-term implications for Zverev, when announcing his withdrawal from the team, he was clearly saddened at being forced to skip national team duty and indeed playing here in Hamburg.
I still believe we are good enough and strong enough to go to the next round
"I am very disappointed to miss out on playing this week," Zverev told daviscupfinal.com.
"It was a massive goal for me to play here because it is my hometown and I know the stadium very well – I had my first big success here back in 2014 [reaching the semi-finals of the Hamburg Open], so I am very disappointed. But there is nothing I can do about it.
"I have a bone edema issue, which causes me quite a lot of pain. I don't know if it happened yesterday or not but yesterday in practice with Oscar [Otte] it got to the point where I couldn't run or walk anymore.
"I subsequently found out that it was a bone edema, which means I won't be able to participate here and it is not a question of days, it is more a question of weeks or most likely even months."
As a result of Zverev's injury, Germany, who begin their Davis Cup by Rakuten Finals Group Stage campaign against France on Wednesday, have added Yannick Hanfmann to their squad.
The Group Stage of the Finals is taking place across four European cities – Hamburg, Bologna, Valencia and Glasgow – with the top two teams in each group progressing to the Final 8, which will be contested in Malaga from 22–27 November.
#DavisCupFinals
#byRakuten