Viktor Troicki (SRB), Michael Kohlmann (GER) and Stefan Koubek (AUT) are now in charge of their nations after previously starring on court
The art of leadership was the talk of the opening captains' press conference in Innsbruck, with all three skippers in Group F graduating from playing Davis Cup to spearheading their nation's respective challenges from the bench.
Serbia's Viktor Troicki, Michael Kohlmann of Germany and Austria's Stefan Koubek are now piloting their country's Davis Cup by Rakuten Finals 2021 quest, having previously made significant contributions in the competition during their playing days.
Captaincy philosophies, styles and mantras were discussed ahead of the opening Group F tie on Friday, with Serbia going head-to-head with hosts Austria as the two nations bid to start their Finals campaign in style.
Having assumed his nation's captaincy reins in December 2020, Serbia's showdown with Austria will be the first tie former world No. 12 Troicki has overseen.  
The 35-year-old will be forever remembered for clinching the decisive win as Serbia sealed their maiden Davis Cup triumph in 2010 with victory over France in Belgrade. He now has visions of repeating the feat as captain.
"It is a new role for me and the first time I have been Davis Cup captain," said Troicki, who represented Serbia on 24 occasions, returning a 24-16 win-loss record across singles and doubles after making his competition debut in 2008.
"I had the chance to captain the team during the Olympics, but this is different. First and foremost, I am Davis Cup captain and I am thrilled and honoured to be a part of this amazing group of players.
"So far, it has been a great experience and everything is going well. I have big trust and big belief in these players. Hopefully we will play well and go again to the top."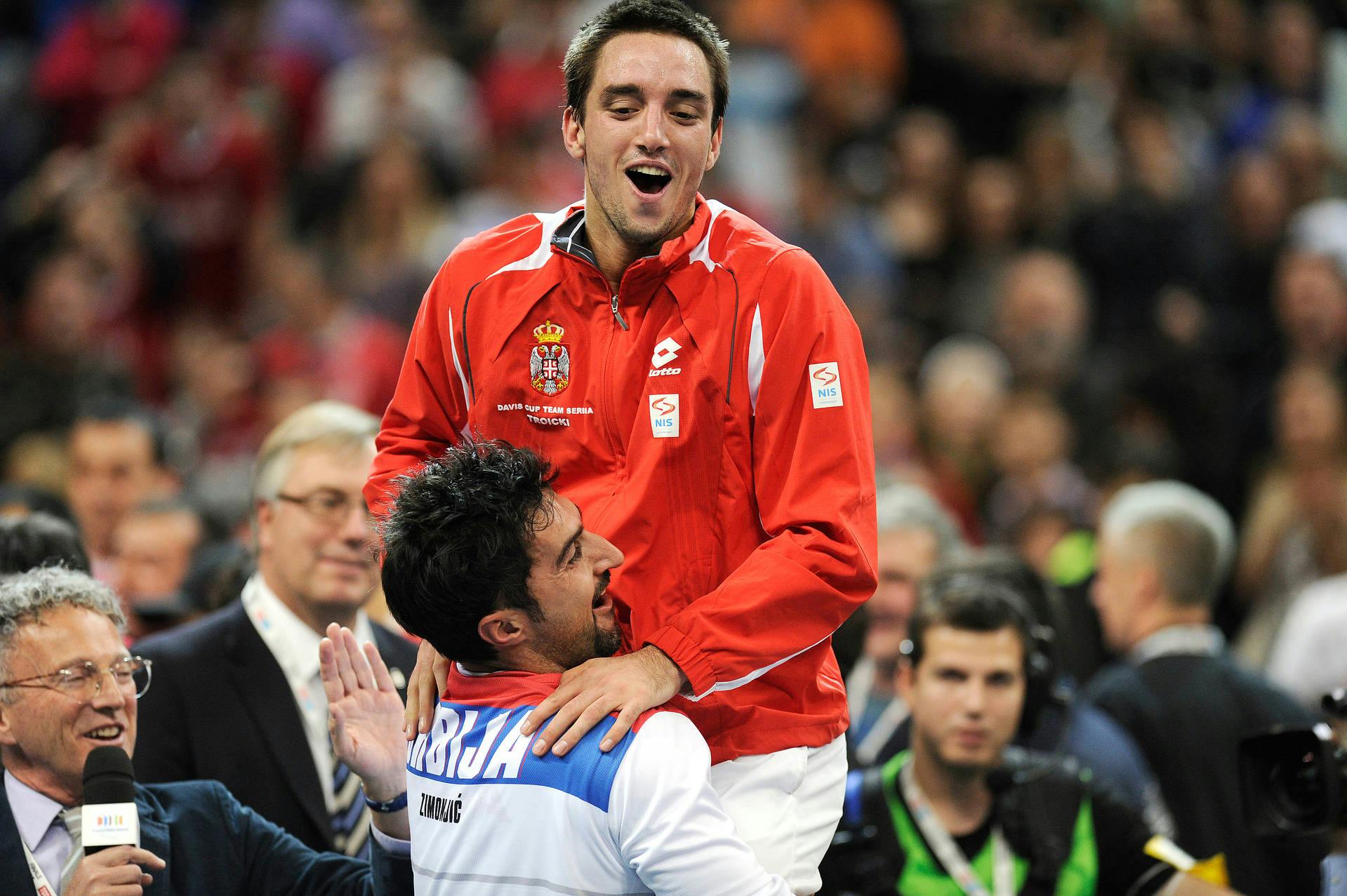 Compared to captaincy rookie Troicki, Kohlmann and Koubek are old hands, having both been appointed to their positions in 2015. Kohlmann has had time to mould his leadership ideology.  
"Everyone knows me, I am a really tough guy and that's my captaincy style. If the guys don't do as I say, there are problems – that is my philosophy and how I live," said Kohlmann with a smirk.
"No, I'm joking. I am pretty relaxed and try to get a good chemistry in the team and a real team spirit. For me, that is the special thing and something which is so important. If the team's chemistry is right, you can get something special out of the players.
"In the past years, sometimes it works and sometimes it doesn't, but at the start of a week, campaign or year, you are always trying to get the best out of them.
"When the players leave, you want them to say, 'that was a special event'. That is my goal and the goal of the support staff. We want players to love playing Davis Cup and love playing for their country. They should go home and want to come back because it was something special."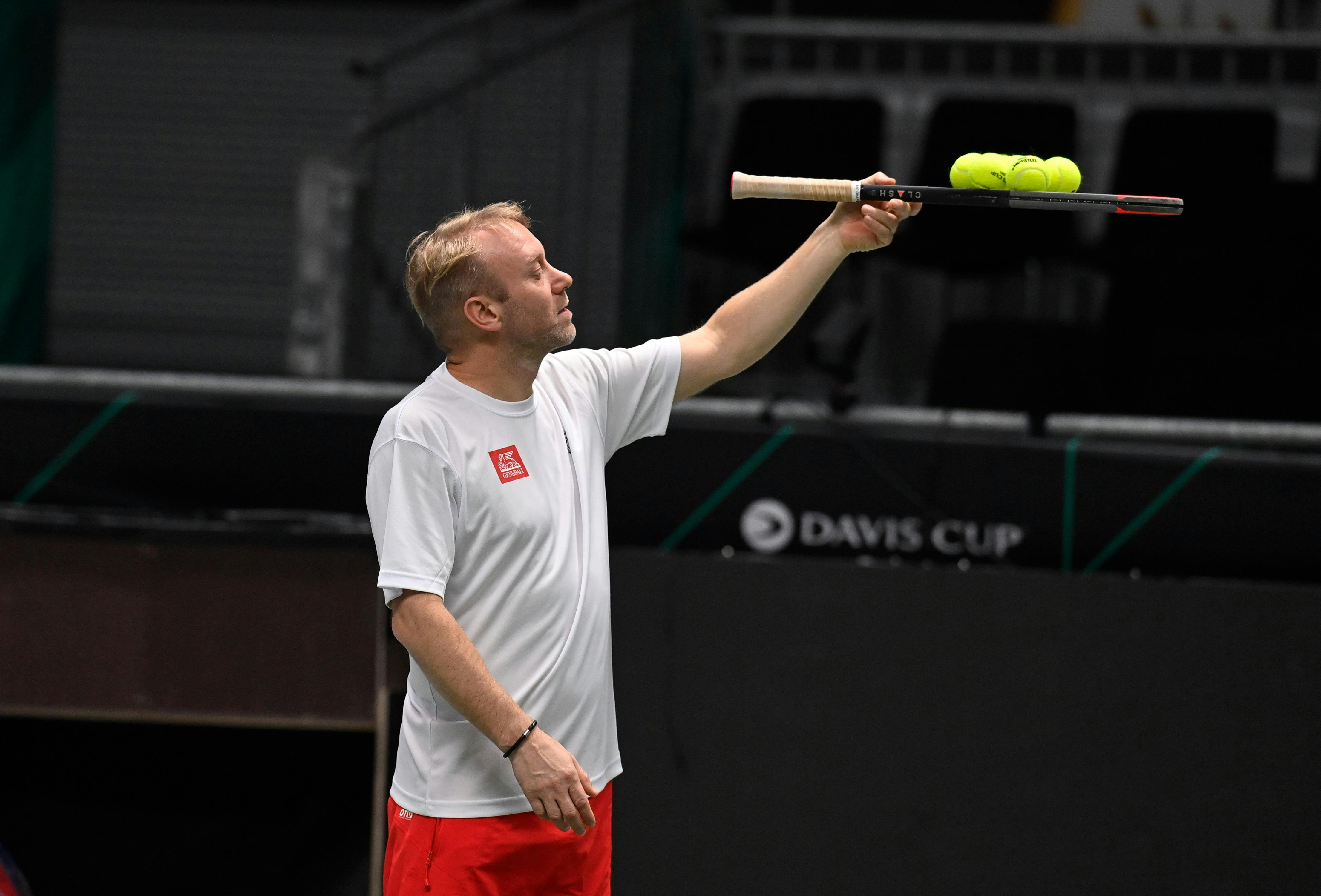 Koubek, meanwhile, believes know-how is the most significant commodity that a Davis Cup player-turned-captain can offer his charges, especially if that individual is new to the national team set-up. For context, Jurij Rodionov is Austria's most inexperienced player at the Finals, having contested just two ties previously.   
"For sure, it is experience," he said. "If you know how it feels in the locker room before going out and playing for your country and your team, that is important. It is a different feeling and you have to have felt it in order to explain it.
"If there is a rookie in the team, you can tell him what it is going to be like out there. It is always the same, some people take to it and play their best tennis, while some people really have to work themselves in and get themselves through the tension.
"It is the experience and advice which you can give which is so important. Talking to players about your experience and how it felt for you is big. Everyone feels the same way and is nervous when they go out for Davis Cup. Anyone who says differently, I do not understand."
#DavisCupFinals #byRakuten