There were times, many times in fact, when Jason Kubler believed the opportunity to pull on the green and gold and represent his nation as a professional tennis player had passed him by. In short, he felt it was a dream that other players, not him, fulfilled.
That all changed when, following a standout year, he received the call to join Lleyton Hewitt's Australia squad for their Davis Cup by Rakuten Finals Group Stage campaign in Hamburg. The story, however, was only just beginning.  
When Hewitt announced his line-up for the opening showdown with Belgium, Kubler was to be first out the blocks, joining the long and distinguished list of players to have represented Australia in the Davis Cup, after being selected to face Zizou Bergs.
The 29-year-old duly delivered to chalk up his maiden match-win in national team colours, and while he succumbed to France's Richard Gasquet on Thursday, Kubler's experience in Germany has been nothing short of remarkable.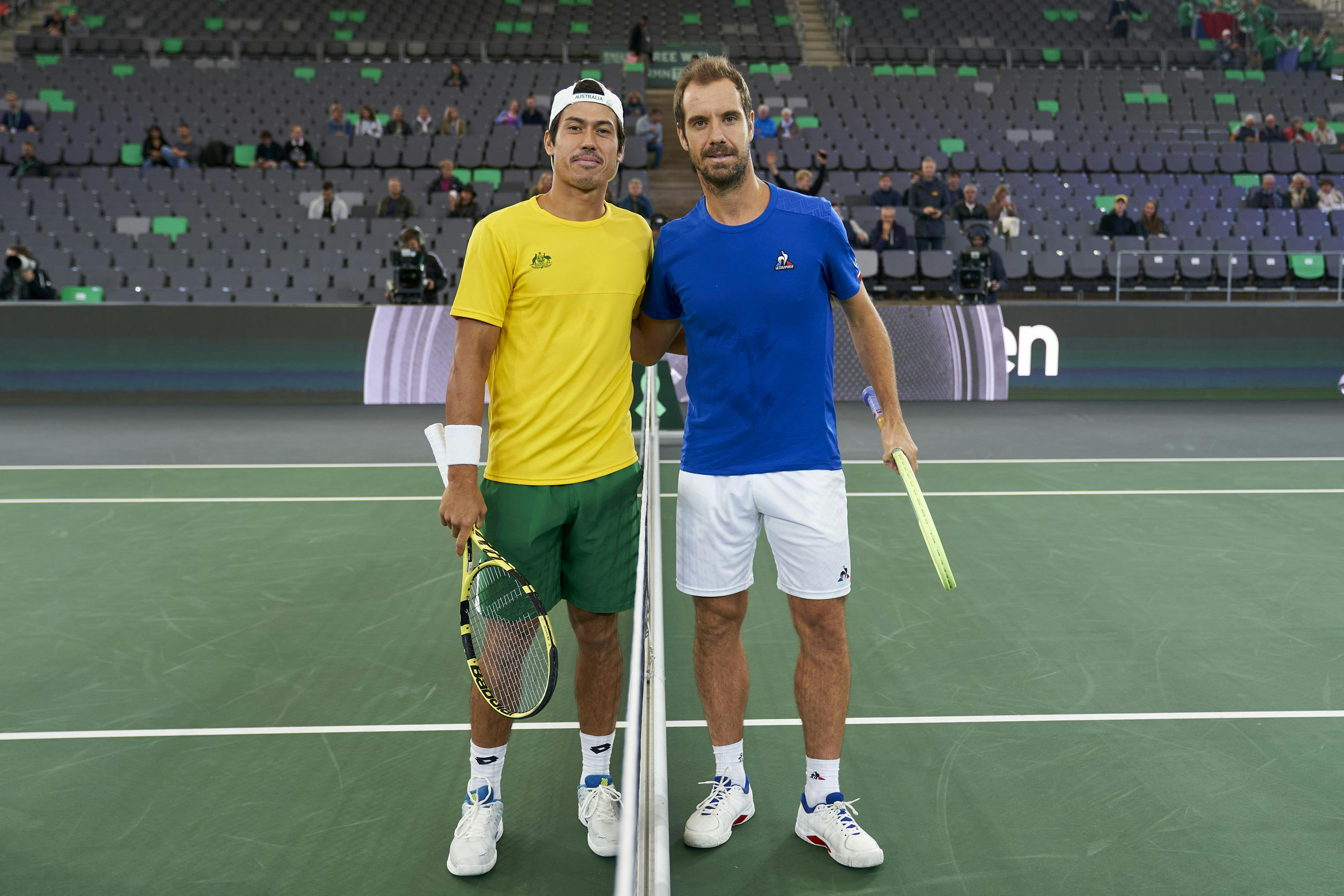 I would have come to be a hitting partner, but now I will always have the special memory of playing here
"It has been more than I could have ever imagined," former junior world No.1 Kubler told daviscupfinals.com. "Coming here, I didn't know quite what was going to happen because I have never done this before.
"But playing the two matches, the emotion I am feeling out there feels different to any match I have played before. It is crazy considering some of the big matches I have played this year, but nothing compares. This is a lot different to what I am used to.
"Hearing the national anthem, for starters. That was the first time I have been in a team situation like that, and I cannot put into words what it means. I think it might be one of those things which may take a few weeks to sink in.
"I honestly didn't think I would get to experience things like this. I just feel so fortunate to have been selected in this team. I would have come to be a hitting partner, but now I will always have the special memory of playing here."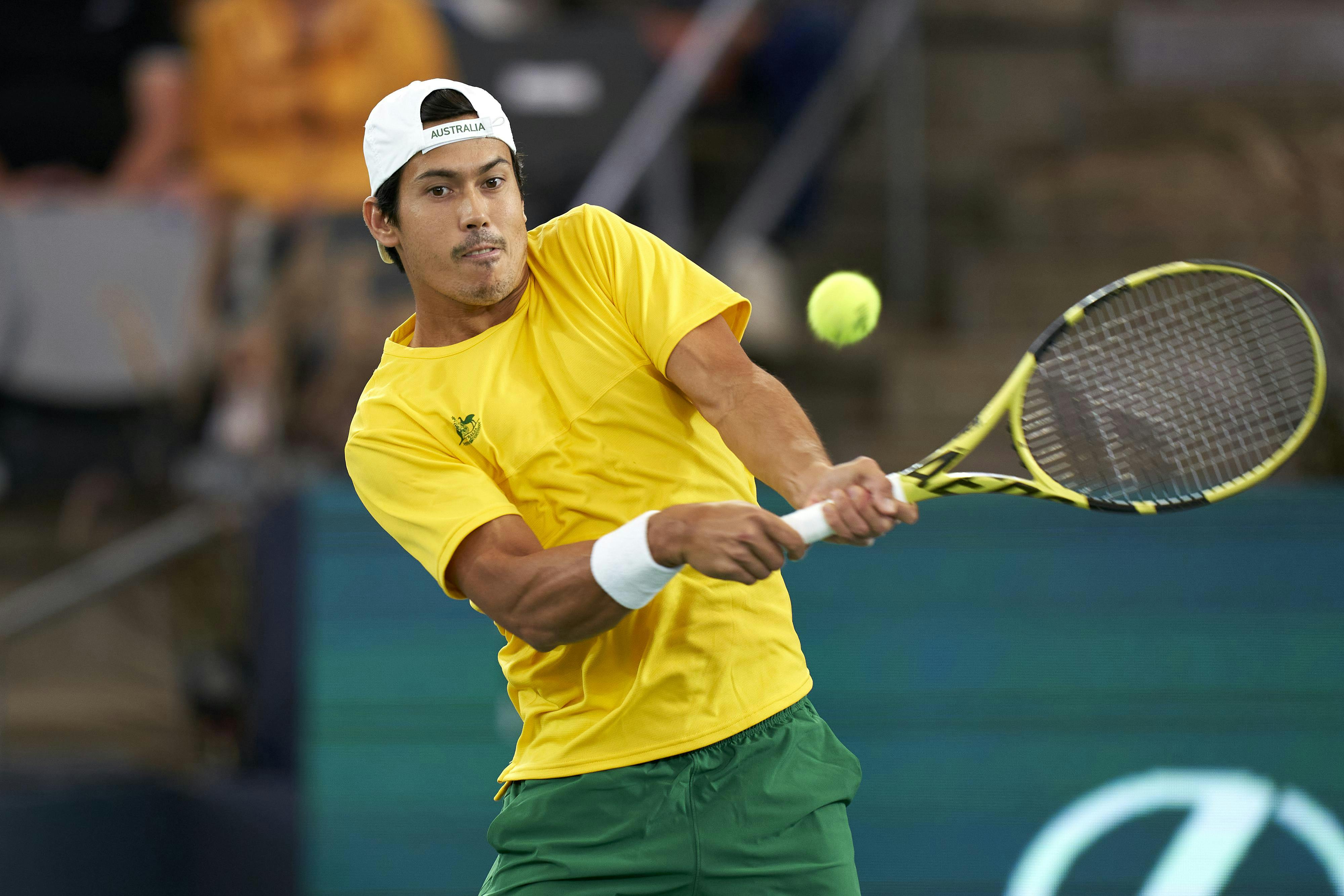 Brisbane-born Kubler's road to this point in his career has not been straightforward, in fact it has been littered with hurdles to overcome following a raft of injuries and six knee surgeries.
For a period, he was forced to play solely on clay in a bid to prevent further injury, while his world ranking once plummeted out of the top 1000, which brought with it financial implications.
"There have been difficult moments, definitely," said Kubler. "People who have struggled with injuries know that it is a long process coming back to the court and when you get back it takes you a month or two to feel right.
"The way I see it is that everyone is on a different journey, and this is just the way I had to go. It hasn't been easy but, at the same time, there are other players who have been through tougher things, so I am just grateful that I am still getting these opportunities.
"But 100 per cent there were times I thought of walking away from the game. When you're not a regular on the ATP Tour, then the financial situation is a lot tougher and there were definitely times I thought about quitting.
"While those thoughts were there, I have also been lucky with certain results or a string of results which gave me a reason to carry on."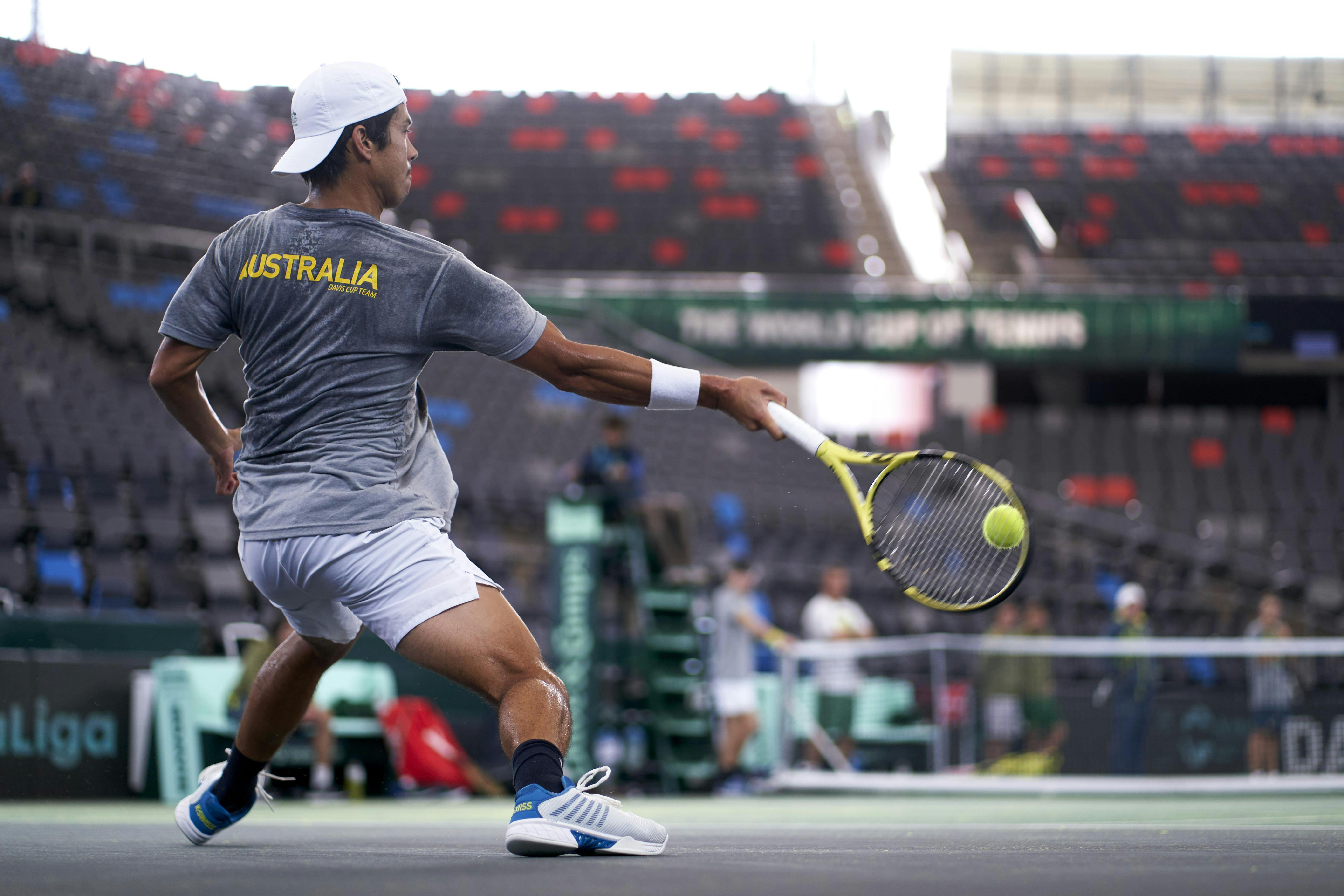 The way I see it is that everyone is on a different journey, and this is just the way I had to go
That ability to conjure a positive sequence of results has certainly been on show this year, with Kubler enjoying a highly productive campaign that has seen him win 47 of the 64 singles matches he has contested.
Within that, Kubler successfully navigated qualifying at Roland-Garros and Wimbledon, where he reached the round of 16, and returned to the top 100 for the first time since 2018. He also reached the Australian Open mixed doubles final.
"This year has been crazy," added Kubler, who was part of the Australia team that topped the podium at the 2009 Junior Davis Cup Finals. "I am 29 so you would have thought I would have done a bit already, but I am having experiences that I never thought I would.
"Starting at the Australian Open, I never thought someone like me was going to be able to do that, then to follow it up with Roland-Garros, Wimbledon and now this, it's been a crazy year.
"It feels like this is the first year when I have really been on tour and made my mark. I am really happy with the year, now hopefully I can keep going, keep building and stay injury free."
Kubler and Australia are back in action today when they take on Germany in a tie that will determine the Group C winners. Both nations have already confirmed their place in the Final 8 of the Davis Cup by Rakuten Finals, which will be contested in Malaga from 22–27 November.