As the curtain rises on the Davis Cup by Rakuten finals in Madrid, Innsbruck and Turin, our hosts Dany, Stefan and Arianna seek out all the stories and excitement from the venues – on court and behind the scenes. Read about their experiences in their own words!
Dany Bellamy, our host in Madrid
In 2019, I could feel the energy and excitement building from the moment that I arrived in Madrid. As soon as I set foot in the city, it seemed as though everybody was talking about the competition: taxi drivers, at restaurants, in the newspapers. It was as if the entire city had stopped in readiness for this tournament. 
Days before the doors opened to the public, players enjoyed a unique moment as teammates. Settling into their hotel rooms, hanging out in the locker rooms, and completing training sessions together; surely a welcome change from their usual solo lives on the pro tennis tour.
Here, instead of competing against each other, they had the chance to be a team – wearing their country's tracksuits, having lunch together, laughing, and enjoying being part of a group. Some of them even created new team rituals, like playing card games before training and matches. 
Before the competition, it seemed like the goal was to bond and have a good time. 
During their media duties, the players appeared relaxed and even a bit silly, making fun of each other, as the pressure of an individual sport seemed to disappear.
The big names didn't matter, only the team. That's what makes the Davis Cups so unique.
If you have ever been to a Davis Cup match, you'll know that this is the only tennis tournament where we can cheer for our country and be as loud as we want.
Fans are a key part of the story. They say every tournament has its unique crowd, but at the Davis Cup, it's as if all of them were in the same place at the same time. The excitement of the opening ceremony unites fans and players alike, and every day of the competition provides place full of different flags, colours, sounds, languages, clothes, and traditions.
If you have ever been to a Davis Cup match, you'll know that this is the only tennis tournament where we can cheer for our country and be as loud as we want. As loud as a football game, as loud as Argentines singing "Ole ole ole, cada día te quiero más". 
It is the only tournament where you can see the players on the court cheering their teammates, getting involved with the crowd, and how they suffer on every point, just like you and me. We all become one at the Davis Cup.
During the Davis Cup, you can experience the great tennis that we all love, but also memorable moments that inspire us to be better and show us that anything is possible. 
I realised that the Davis Cup is more than a World Cup of tennis, it's a festival.  
The tournament is one big party: running from court to court, watching epic battles, staying up past midnight, and repeat.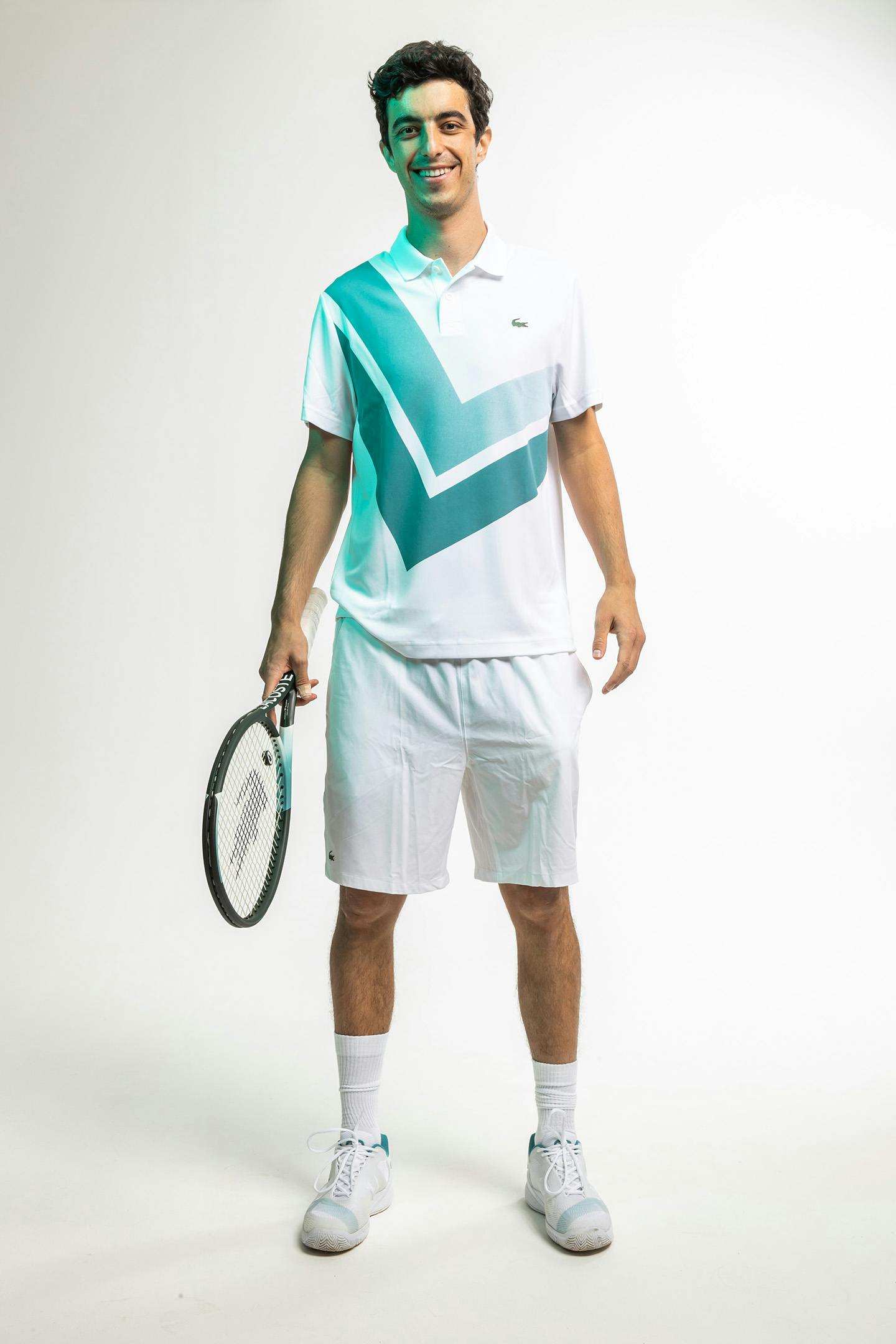 Stefan Bojic, our host in Innsbruck
I'll be in Innsbruck, acting as host, connecting with the players and fans through different activities and challenges. It's really exciting – I think that social media has been undervalued a little up to now in the world of tennis. It's understandable, as tennis is a complex sport, but everybody's starting to get involved and there's now some really great tennis content on social media.
I'm going to be putting together some fun activities and challenges for the players to do, interacting with them behind the scenes and hopefully on court too. Unfortunately, fans can't be with us in the stadium in Innsbruck, and that's who I'm aiming at, giving tennis fans a real sense of how exciting these Davis Cup ties are. 
I think the value of tennis team events is being recognised much more these days. It's a really special environment where players can enjoy that team spirit, playing for their country rather than purely as an individual. There are several team events now, but the Davis Cup, as the oldest of all the tennis team competitions, holds a very special place in the calendar. The tradition and prestige behind it make it one of the major highs of the tennis season. 
Lots of the players now feel that social media is a very powerful tool for them. The life of a tennis player is very busy, very demanding, so it's important that when they take the time to engage with fans that they can do it in a natural, fun and interesting way. They like this approach – it's still very much related to tennis, but it something new. I'm glad I can help them with that and I think we're going to create some really exciting content at the Davis Cup Finals in Innsbruck.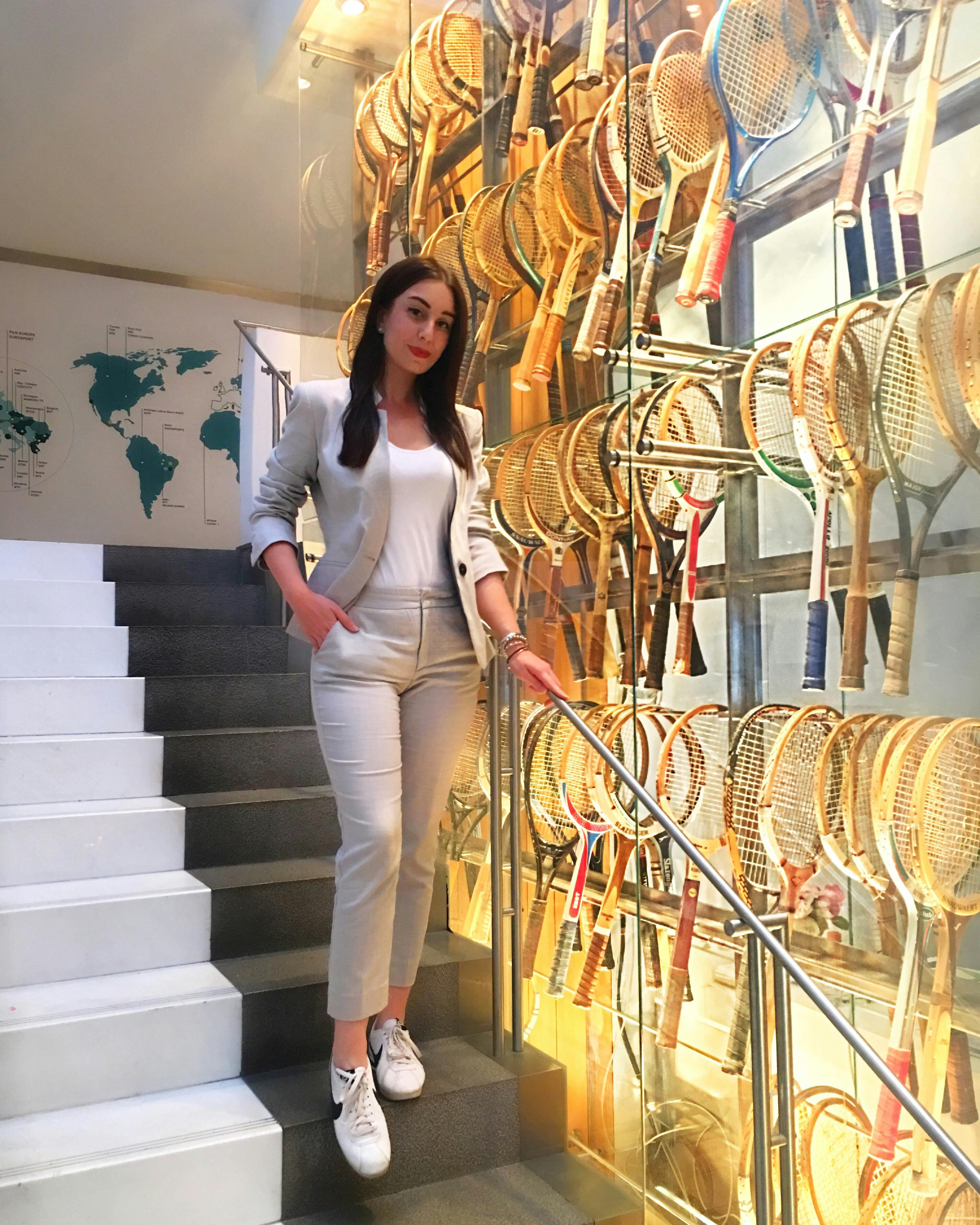 Arianna Nardi, our host in Turin
Tennis has always been part of my life. Since I was seven years old, when I first held a racket in my hands, I knew I was in my element.
When I prepare for an interview I make sure to collect and fact check all the latest news about the players. I don't like asking ordinary questions so I need as much material and background information as possible to come out with a one-of-a-kind product.
During the interview I try to be as respectful as I can, especially if someone just lost a match. That's one of the reasons why I think the best time to approach players is at the beginning of a tournament; the start of a new week means new opportunities and also a positive mindset.
It's important to show empathy and not pressure anyone, especially when it comes to the younger players who are still adjusting to the Tour's dynamics.
Multitasking is essential!! You never know who you're going to run into, what's going to happen or when, so keeping an eye on the tournaments' official apps to check on results and press releases is a must.
Follow Dany, Stefan and Arianna and all the action from the Davis Cup by Rakuten Finals on social media @DavisCup
#DavisCupFinals #byRakuten