Each member of the Spanish squad contributed to their Davis Cup triumph in Madrid
Rafael Nadal described Spain's Davis Cup by Rakuten Madrid Finals triumph as "the perfect end of the season" for the whole team, and hailed the squad's collective efforts in what had been a difficult week for them at the Caja Mágica.
Each member of Spain's five-man squad played at least one match during their march to a first Davis Cup trophy since 2011, and Nadal believes it's what made their victory over Canada on Sunday even more special.
Nadal paid tribute to his team-mate Roberto Bautista Agut, who lost his father last Thursday. Bautista Agut drove back home to Castellón, got the chance to say goodbye to his dad, and rejoined the team on Saturday after attending the funeral, to support them from the sidelines. He decided he was ready to play in the final, and opened the tie for Spain with an impressive victory against Canadian world No.21 Felix Auger-Aliassime.
"What Roberto did today is out of this planet, in my opinion," said Nadal.
"Our team is great. I don't see a lot of teams that all five players take part on the competition. Each one of us played a match at least, and that makes this competition even more special because everybody of our team participated in the victory."
What Roberto did today is out of this planet, in my opinion – Rafael Nadal
The 31-year-old Bautista Agut shared a special moment with Nadal on court after the Mallorcan world No.1 beat Denis Shapovalov to secure the title for Spain and later discussed how tough the last few days have been for him.
"I was lucky to live the last minutes of life of my dad and to say goodbye to him. Everyone takes personal decisions. I think my dad would have told me off if I had stayed at home," said Bautista Agut, who lost his mother last year, and has found solace in tennis, rising to a career-high No.9 this season.
"After living a tragedy, the best thing you can do is to step forward. This is what I have tried to do after the tragedies that I have lived in the last few years.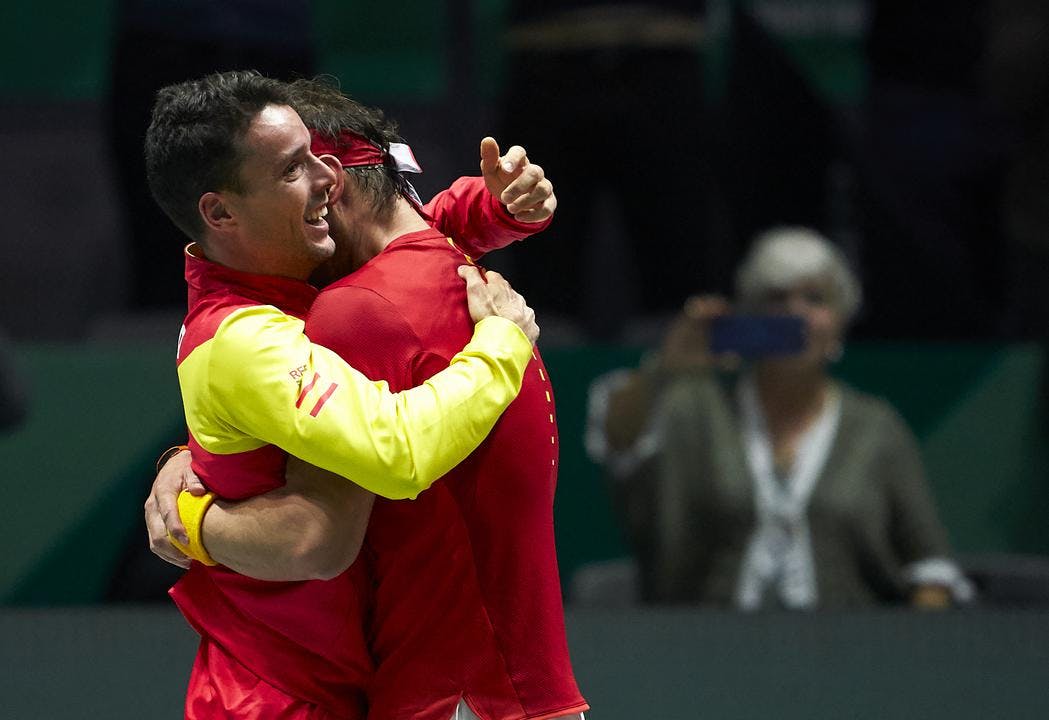 "I drove here from Castellón yesterday and I didn´t think about playing. I came to support the team with all my heart. But once we classified for the final, I started feeling like playing."
Pablo Carreño Busta took over the No.2 singles duties in Bautista Agut's absence on Friday, but then sustained a left leg injury, which led to the 38-year-old Feliciano Lopez taking his place on Saturday. Marcel Granollers teamed up with Lopez and Nadal in doubles during the week, which means Spain's title run was truly a group effort.
The Spanish team singled out Nadal as the MVP of the squad, after the world No.1 won all five singles matches he contested, as well as three in doubles.
"Of course, I want to give credit to all of us, but he's been amazing what he has done," added Lopez.
"Everyone takes personal decisions. I think my dad would have told me off if I had stayed at home" – Roberto Bautista Agut
"It's always difficult to speak about Rafa. To be honest, there are things that you cannot describe with words because the things that he was able to produce yesterday in the doubles, today against Denis, during his whole career, there's things that only people like Rafa are able to do. So if you ask me about an opinion of that, I can tell you that he's a superhero."
Nadal, who received the Rakuten Optimism Award for his exploits this week, needed to be at his very best against the 20-year-old Shapovalov, who pushed the Spaniard to his limits before surrendering.
Asked how he felt about Shapovalov's tremendous performance, despite not having that much previous experience in such situations, Nadal said: "Yeah, he didn't [have such experiences before], but he will, a lot of times, in my opinion.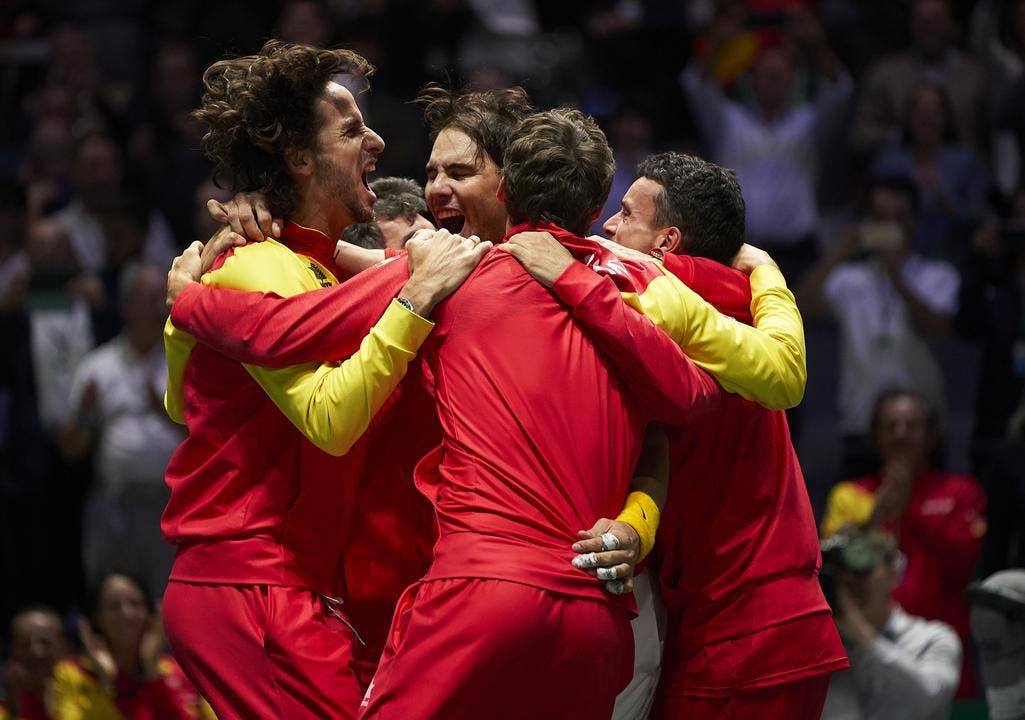 "The Canadian team is amazing. They were amazing today and probably they're going to be one of the teams that's going to be almost unbeatable in the next couple of years. They have a very strong team in more ways and on all surfaces.
"So a lot of credit to all of them. Denis is special. He has a lot of things that you can't practice, either you have it or you don't have it. And he has it
"And I'm very happy because I played against one of the toughest opponents possible. And after a very, very long and tough week for me physically, and mentally too, because the energy that I tried to put in every single moment on the whole event have been all the things, all what I have inside me. And, honestly, it's the perfect end of the season for all of us."
It was a bittersweet ending for the Canadians, who made history for their country this week by reaching their first-ever Davis Cup final. Shapovalov played every possible singles and doubles match for Canada throughout the tournament and showed great form and character all week.
"I feel like we've really come really far as a team, as a nation. Definitely we're super proud. Obviously it sucks, sucks losing in the finals. But I'm super proud of everyone, everyone sitting here, super proud of the people in the background. We've put in 120 per cent every single day," said the young Canadian.
#DavisCupMadridFinals