In Group A, hosts Italy will make a first appearance today against Croatia in a tie starting at 3pm CET at the Unipol Arena in Bologna.
What's at stake?
Italy plays at home and that means more support but also more pressure. On paper, the team captained by Filippo Volandri have the strongest line-up in Group A but, as Sweden proved on Tuesday, being favourite is something you have to demonstrate on court.
Click here for Group A standings.
Croatia, champions in 2018 and finalists last year, are always a competitive team in the Davis Cup and want to make the most of Borna Coric's return to the competition after a three-year absence.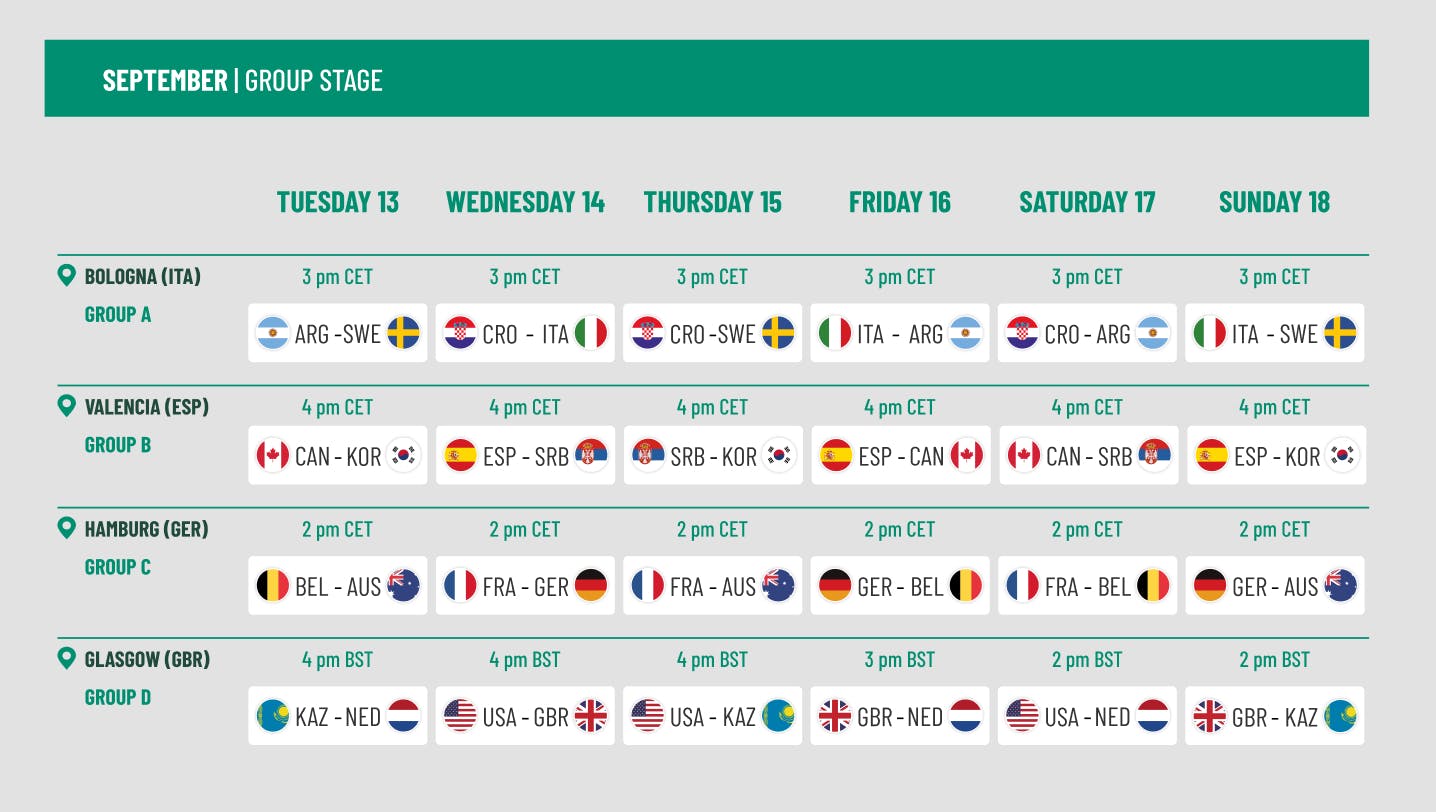 History
The Italians go into this Group Stage looking for revenge after Croatia beat them in Turin last year, preventing them from progressing to the Knockout Stages in Madrid. 
Croatia has a clear edge over Italy in the head-to-head, having won three of their four previous meetings in the Davis Cup.
Italy claimed a 3-2 victory in their first clash in 2001 in Rome. But Croatia has prevailed since then with victories in Dubrovnik in 2008, Turin in 2013 and last year in the Madrid Davis Cup by Rakuten Finals.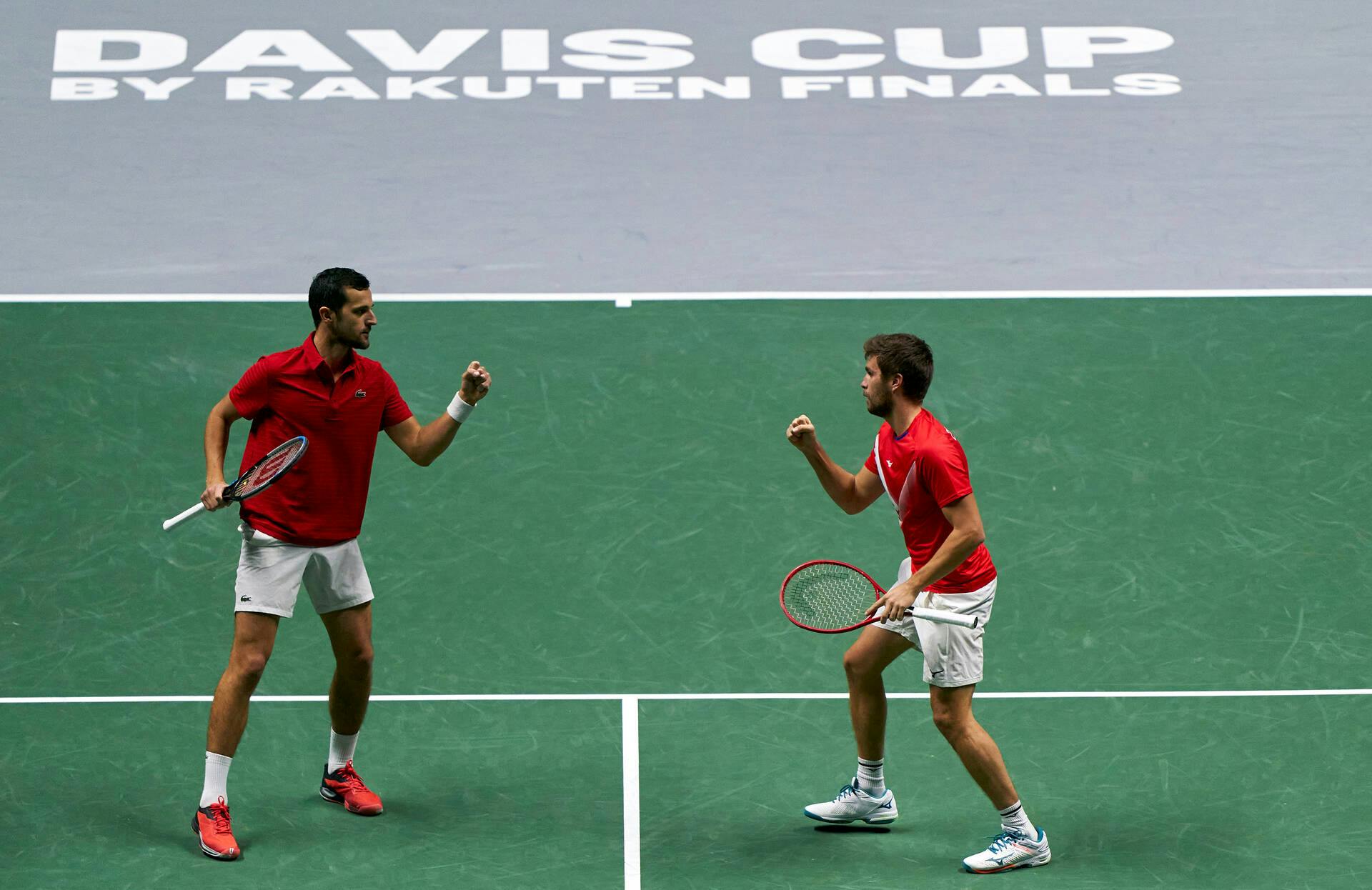 Who to watch
One thing to look out for will be the passionate Italian crowd. The tifosi will certainly play an important role this week in an arena with capacity for 8,000 spectators. For Italy, they could be the "fifth player".
On court, it's worth paying attention to Italy's star line-up with US Open quarterfinalist Jannik Sinner, and Queen's and Stuttgart champion Matteo Berrettini, as well as Lorenzo Musetti, who took the title this year in Hamburg, and the experienced Fabio Fognini.
In the doubles, keep an eye on Fognini and the doubles specialist Simone Bolelli, world No.23, who are experiencing a strong spell on the circuit.
One player not to miss from the Croatian side is Borna Gojo, who last year was pivotal in his team's success in the Finals, playing at a level way above his ranking.
Another big asset for Croatia is the star doubles pairing of Mate Pavic and Nikola Mektic, who have claimed 13 titles on the circuit since 2021, including Wimbledon in July of that year.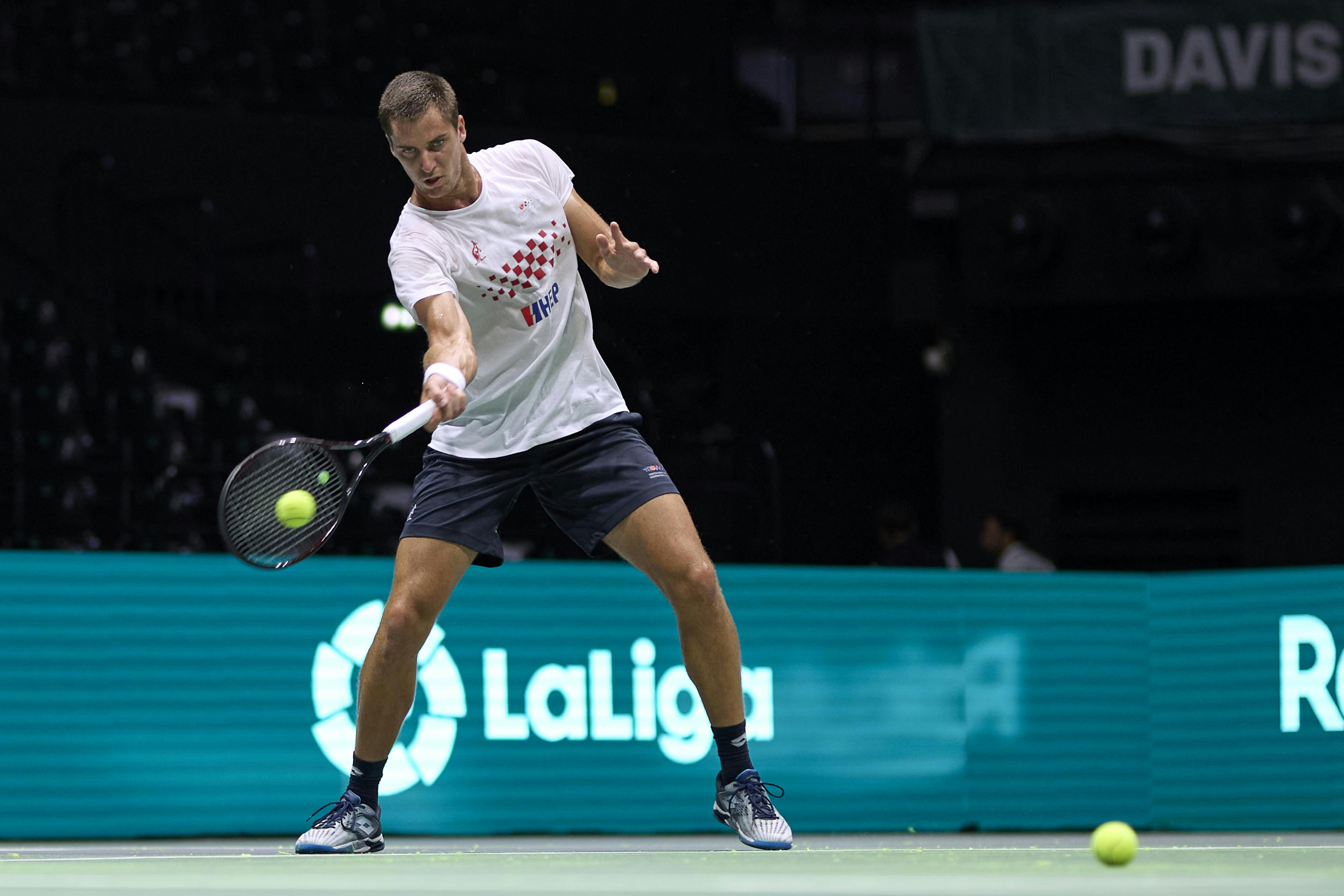 What the teams are saying
"We won't have extra pressure for playing at home. Moreover, it will make us stronger. It is a privilege to play in front of our people", said the Italian captain Volandri.
"We have a very strong and well-rounded team and the best part is the team spirit, as we could see in March against Slovakia. In Davis Cup, the bond of the group is crucial, its the extra weapon. Each of the players in our team is willing to play for their country and that gives me a lot of confidence."
#DavisCupFinals
#byRakuten