Sunday's Davis Cup by Rakuten Finals Group Stage tie between host Germany and Australia wraps up the Group C action in Hamburg.
What's at stake? 
Germany and Australia boast 100 per cent records at the Davis Cup by Rakuten Finals Group Stage in Hamburg having defeated France and Belgium during a pulsating week of action.
Both nations have already sealed a top-two finish in Group C and, as a result, have qualified for the competition's Knockout Stage, which will be contested in Malaga from 22–27 November.
The winners of today's tie will progress to the Final 8 as group winners and with the confidence and momentum that an unbeaten Group Stage brings.
Germany, meanwhile, would dearly love three successive wins on home soil, while Australia will no doubt have an eye on crashing that particular party.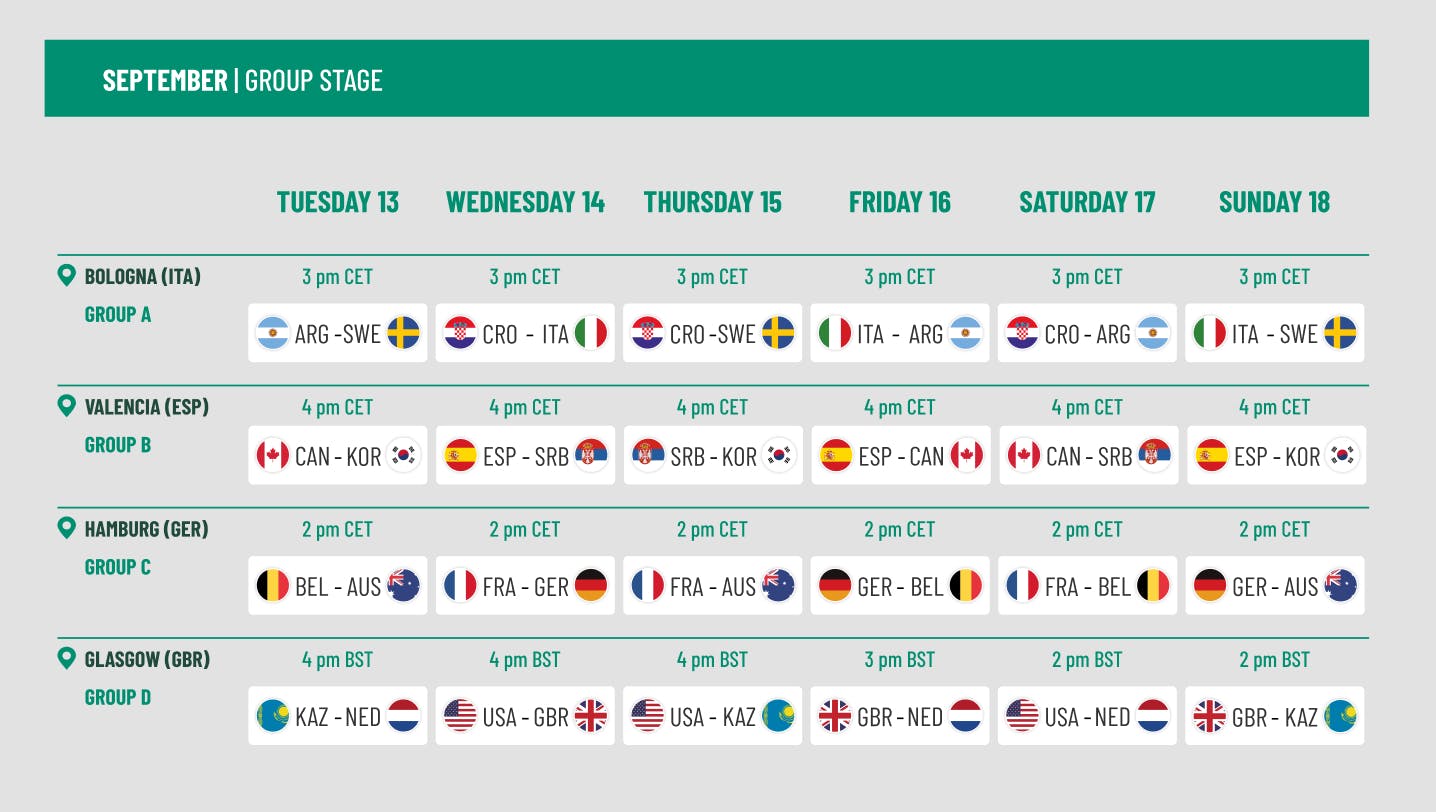 History
Today's showdown will be a ninth Davis Cup meeting between the two nations, 108 years after they first met in a semi-final tussle in Pittsburgh.
Germany has dominated the rivalry in recent years, with three wins in the teams' last four meetings, which includes a win in the 1993 final in Dusseldorf – the most-recent of Germany's three Davis Cup title-victories.
The Germans also triumphed when the two nations last met in Brisbane in 2018, although the overall head-to-head record stands at 4-4.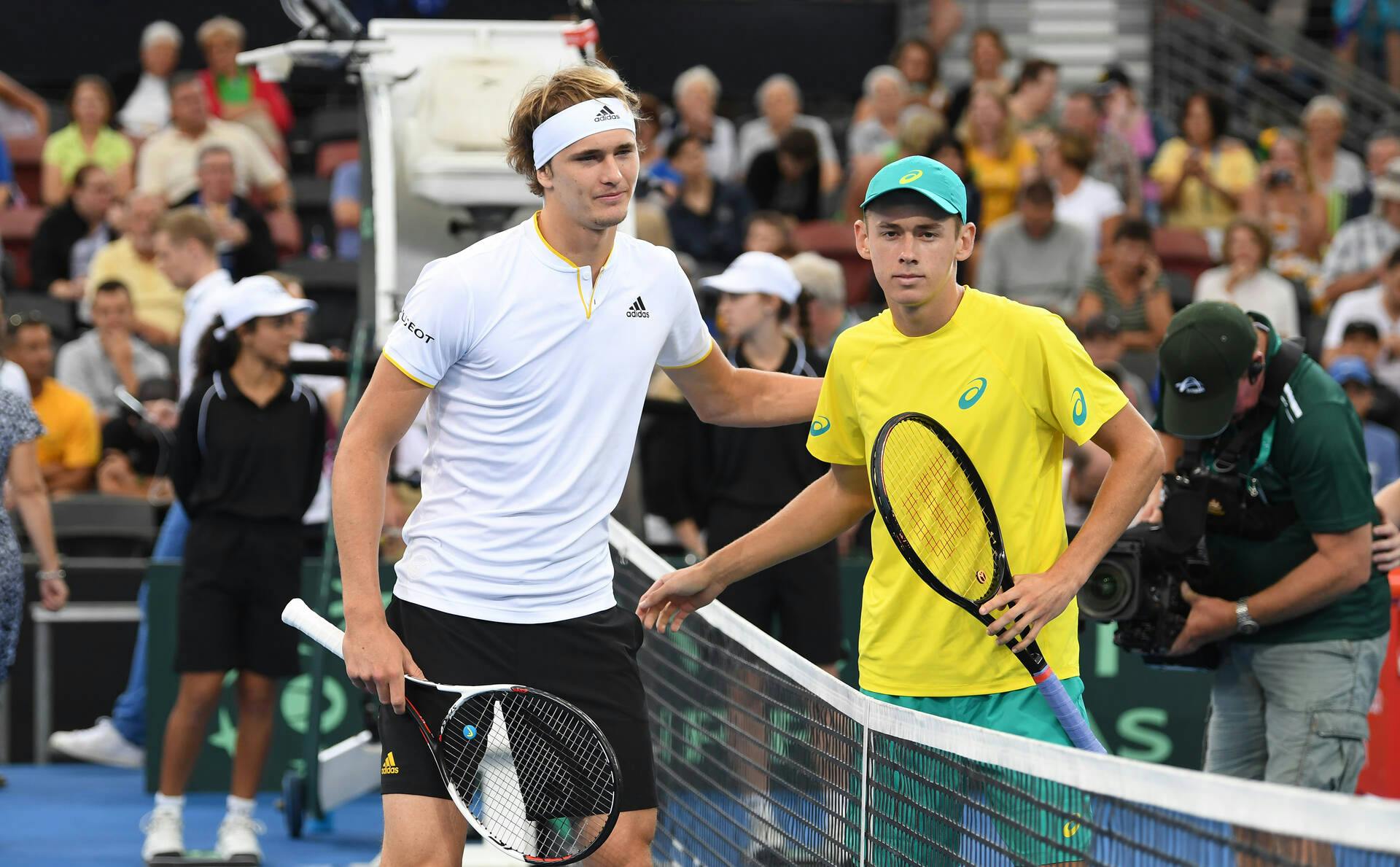 Who to watch out for
Australia's Alex de Minaur has shown his class this week during a convincing defeat of Belgium's David Goffin and then a three-set conquest of France's Benjamin Bonzi. The 23-year-old is a formidable opponent.
In the aftermath of Australia's victory over France, Lleyton Hewitt spoke of perhaps shuffling his pack against Germany and thrusting Thanasi Kokkinakis, who has been under the weather this week, into action.
While selection in the Australia camp may be worth keeping an eye on, Jan-Lennard Struff appears an immovable object for Germany after reprising past form and chalking up two singles wins this week.
What is for certain, however, is the quality of each nation's doubles. Should this tie go the distance, a showdown between Germany's Kevin Krawietz and Tim Puetz and Australia's Max Purcell and Matthew Ebden would be tasty in the extreme.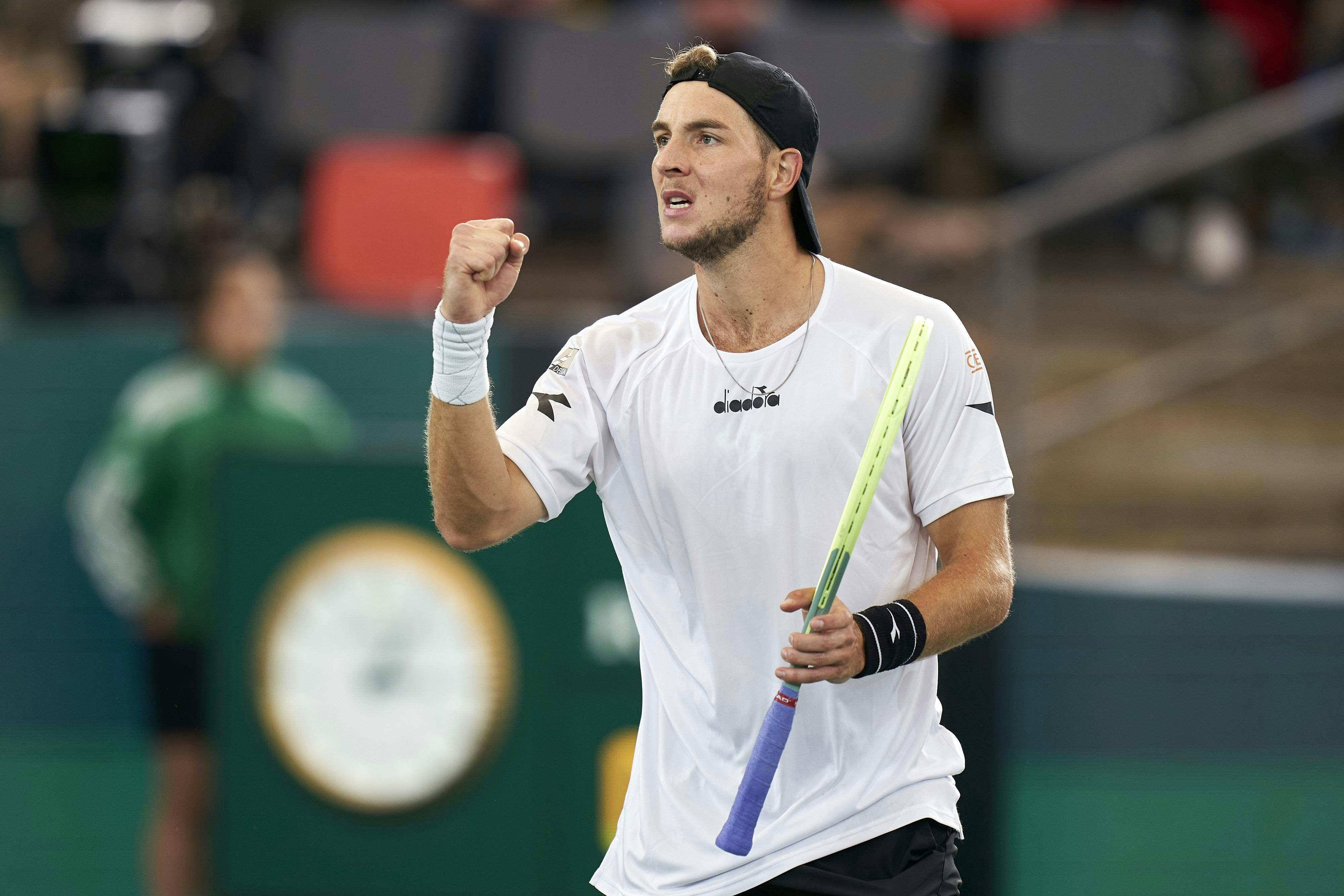 What the teams are saying
Germany captain Michael Kohlmann:
"We got to the latter stages of last year's competition and when we started this year, our goal was to get to the Final 8.
"I am delighted. We had a couple of injuries before the Group Stage and a couple of question marks over how we would team up, but I am proud we got over those obstacles. I am now looking forward to Sunday and playing to win the group."
Australia's Jason Kubler:
"Playing the two matches I have, the emotion I am feeling out there feels different to any match I have played before. It is crazy considering some of the big matches I have played this year, but nothing compares. This is a lot different to what I am used to.
"Hearing the national anthem, for starters. This is the first time I have been in a team situation like that, and I cannot put into words what it means. I think it might be one of those things which may take a few weeks to sink in but right now we're trying to win the group."
#DavisCupFinals
#byRakuten