Italy and Sweden face each other in the closing tie at the Unipol Arena in Bologna in the Group Stage of the Davis Cup by Rakuten Finals. Play starts at 3pm CET.
What's at stake
Although Italy has already secured a place in the Final 8, the team captained by Filippo Volandri still needs a win today to finish at the top of Group A. The top teams in each group will face the second-placed teams from other groups.
For the Swedes, the only way of reaching the Knockout Stage, which takes place in Malaga from 22–27 November, is to beat Italy 3-0 today.
If Sweden pulls this off, they will also finish top of the Group. If Sweden wins 2-1 or loses, Croatia will qualify as runner-up.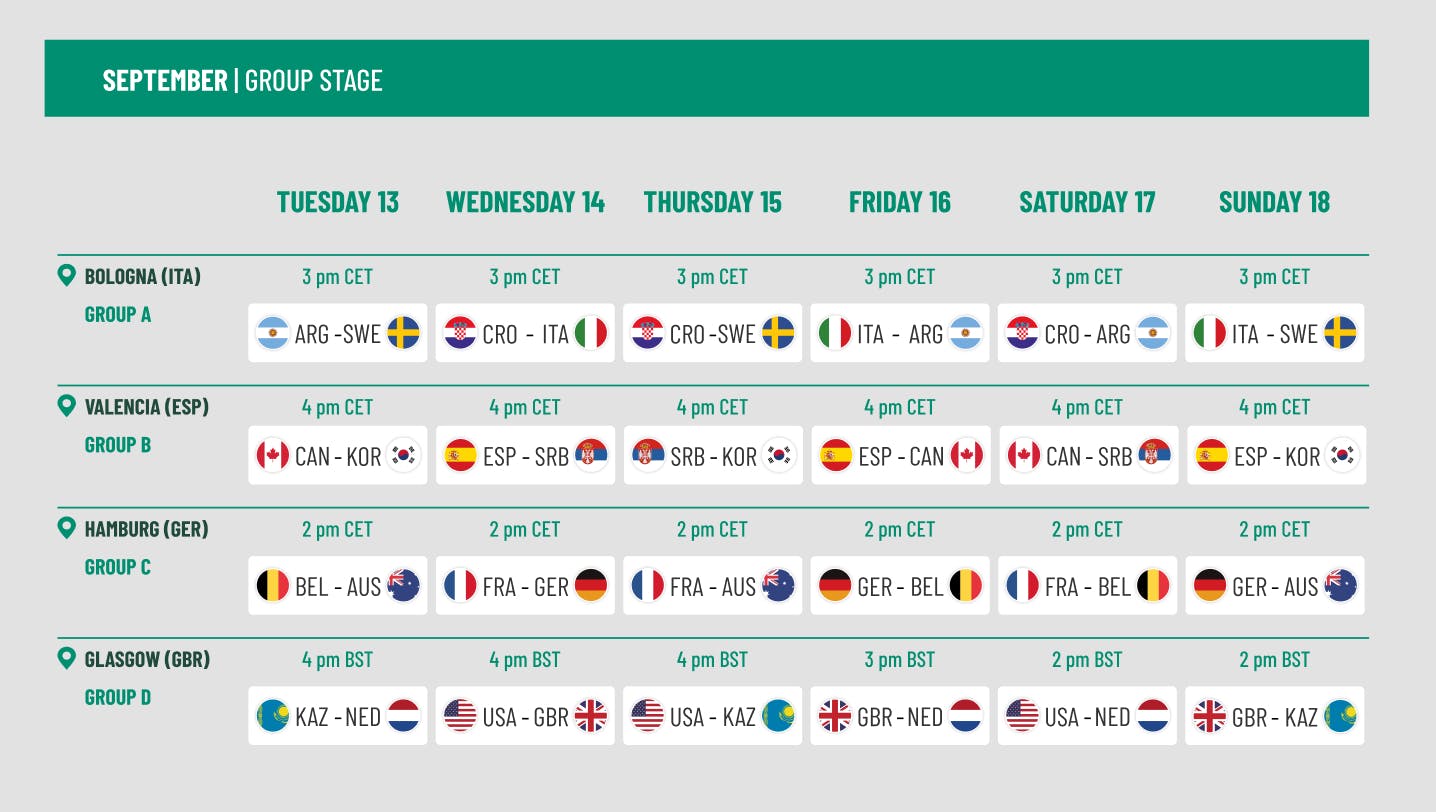 History
There is a rich history of clashes between Italy and Sweden in the Davis Cup. The two teams have faced each other 20 times, with 11 wins for the Italians and 9 for the Swedes.
The first Sweden v Italy Davis Cup took place in 1953 in Turin, where the host won 4-1. An interesting fact: Sweden has always won on hard courts. As for home advantage, Sweden has managed to beat the Italians three times as the visiting team.
The last time the two teams faced each other came 12 years ago in Linkoping, where host Sweden won 3-2 with a star performance by then world No.4 Robin Soderling.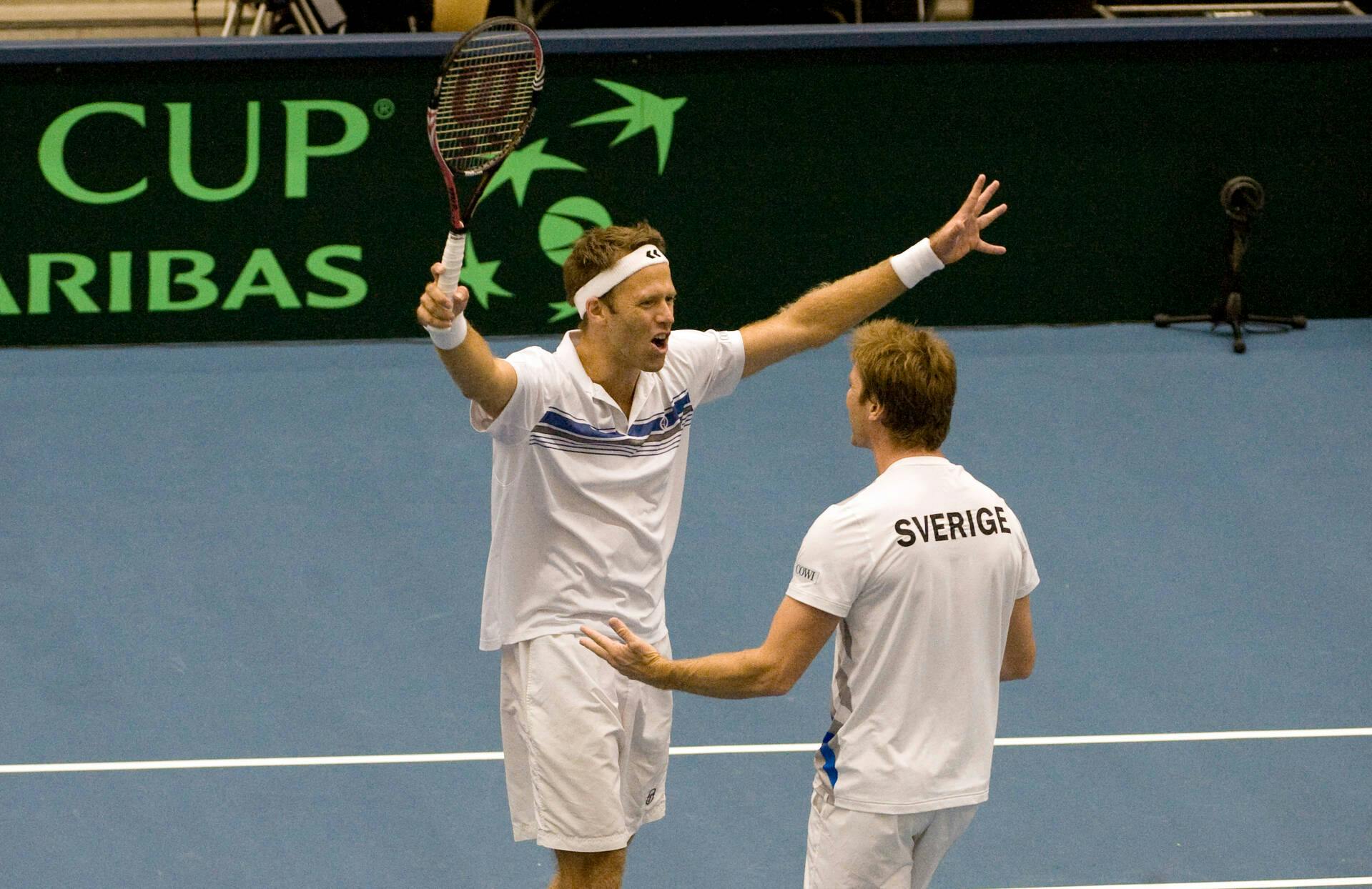 Who to watch out for
World No.15 Matteo Berrettini has won his two singles matches this week in Bologna with an outstanding level of play. The champion at Queen's and Stuttgart this year has been playing at his best this week and will be a formidable rival for Sweden's No.2 Elias Ymer. 
The youngest of the Ymer brothers, Mikael, is another player to watch. He has been playing at a level way above what his ranking of world No.98.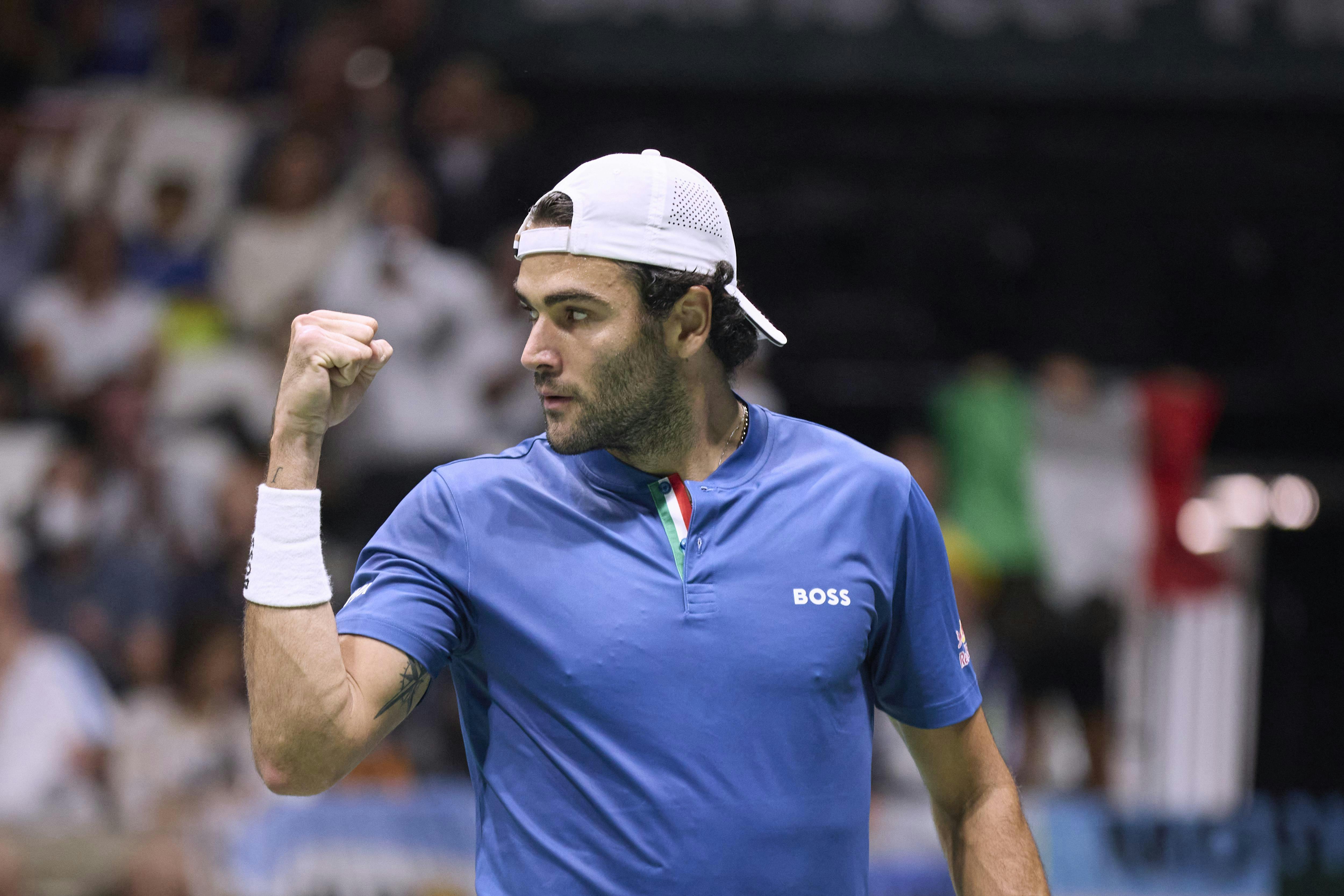 What the teams are saying
Sweden's captain Johan Hedsberg: "We have been playing at a good level, despite losing to Croatia in the last tie. I'm happy with what my players are doing. Our level is up there with the rest in a very tough group."
Italy's captain Filippo Volandri: I'm happy because we have already reached our first goal of qualifying for Malaga. Now we will try to top the group."
Matteo Berrettini: "In Davis Cup, what is important is to get the best result for your team. And that's what I have done so far. If you play well on top of that, it's perfect."
#DavisCupFinals
#byRakuten