Australia are into the semi-finals of the Davis Cup by Rakuten for the first time in five years after beating Netherlands 2-0 in Malaga.
Alex de Minaur clinched the winning point with a 5-7, 6-3, 6-4 victory over Botic van de Zandschulp after Jordan Thompson had earlier given his side the lead with a 4-6, 7-5, 6-3 win against Tallon Griekspoor. 
Both matches were hard fought as Thompson and De Minaur each displayed the kind of grit and fighting spirit that their captain, Lleyton Hewitt, was known for. 
"We've got a great team, a lot of belief and a lot of passion," De Minaur said after his victory. "I'm very happy to win today. Every single one of these players on our team is going to play their heart out. We'll do everything we can for our country." 
Despite not having the same strength in depth as other sides in the Final 8, Netherlands hadn't come to Malaga to make up the numbers, and with a large contingent of their fans sitting courtside – among the 7,956 near-capacity crowd – they were determined to make life difficult for Australia.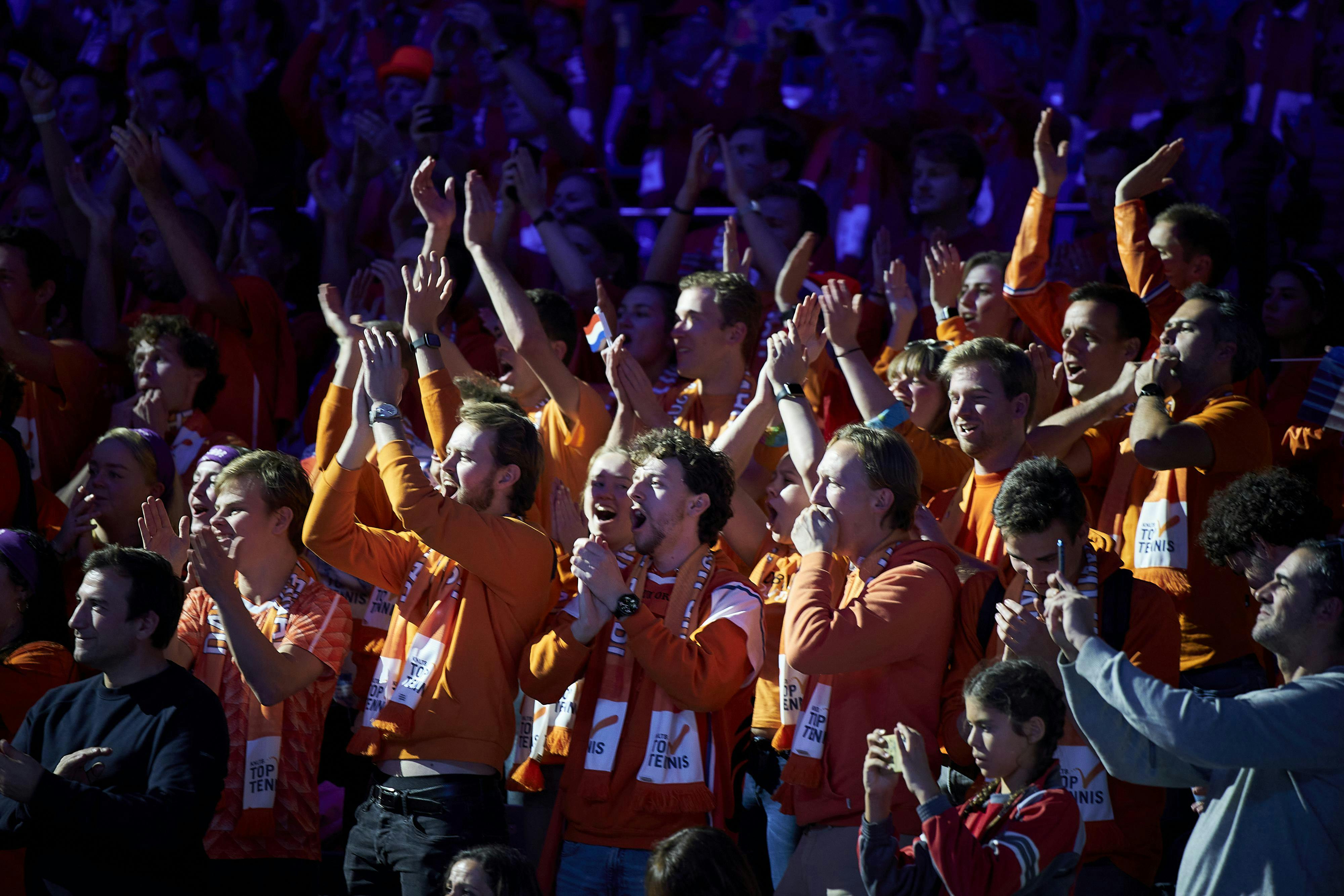 Their day started brightly when Griekspoor took the opening set of the tie with some spectacular tennis.
But no matter what he tried, he couldn't extend his lead in the second set, as Thompson kept clinging on to his serve, coming through a series of gruelling games and saving break points at 1-1, 3-3 and 5-5 with the most gutsy tennis imaginable. 
After withstanding so much pressure, Thompson then nicked the set himself, threading an inch perfect backhand past the onrushing Griekspoor. 
It had been a staggering second set survival act from the Australian but for Griekspoor it must have been a deflating experience, even more so when the pattern continued at the start of the decider as Thompson held from 15-40.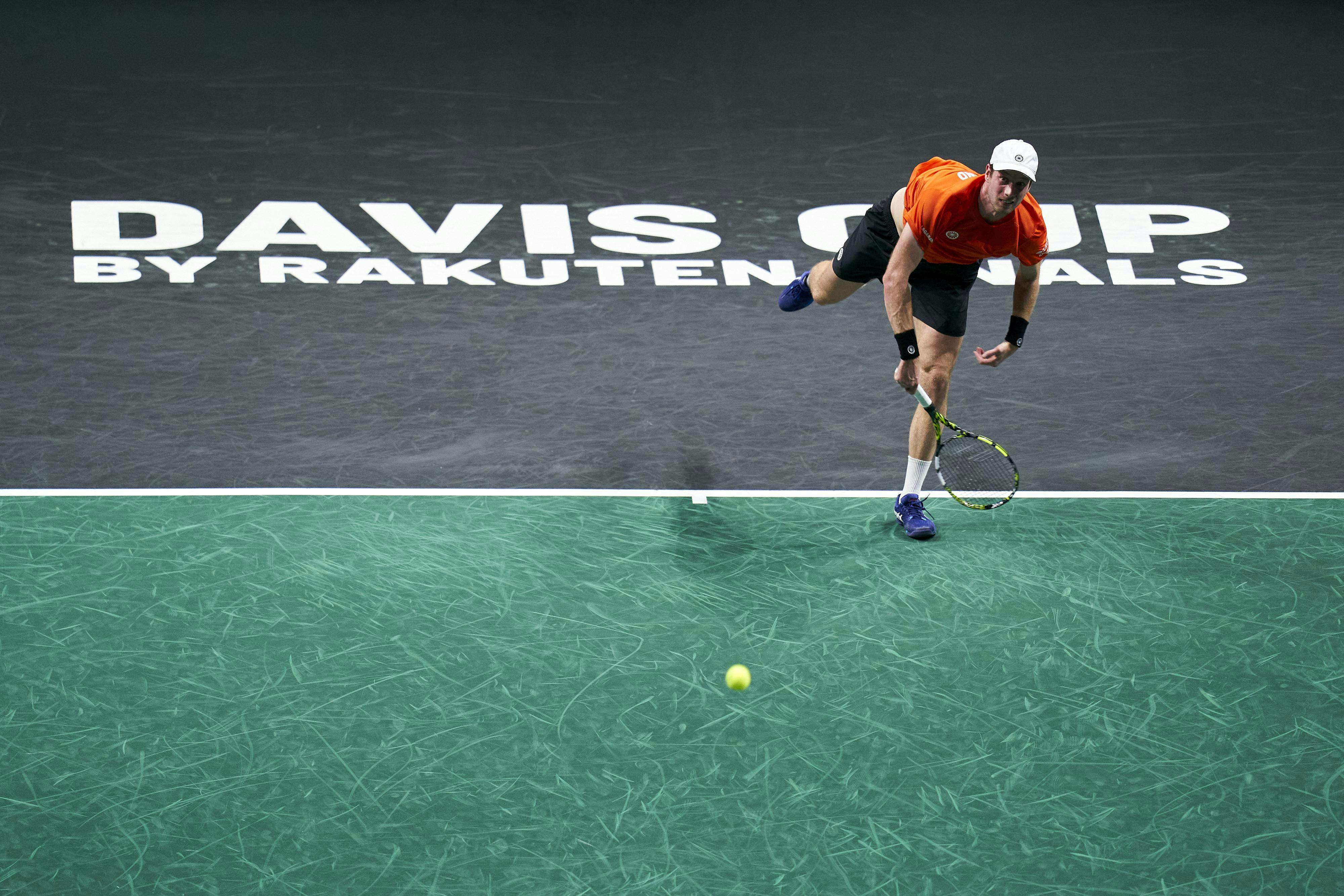 For Griekspoor that was one missed opportunity too many. The Australian broke in the very next game,  Griekspoor began to wane physically and it wasn't long before the match was over. Thompson closed it out with a smash and then flexed his bicep as his team went wild on the sidelines. 
The most revealing line on the stat sheet was that Thompson converted 3 of his 6 break points whereas Griekspoor took just 2 of his 15. It had been a match which followed the tennis maxim that says that while all points are equal, some are bigger than others. 
So it was up to Van De Zandschulp to get his country back into it. With his calm temperament on court, he doesn't immediately spring to mind as someone who would thrive in the hustle and bustle of the Davis Cup, but he's emerged as a real star for his country this year, beating Alexander Bublik, Cameron Norrie and Taylor Fritz in succession during September's Group Stage.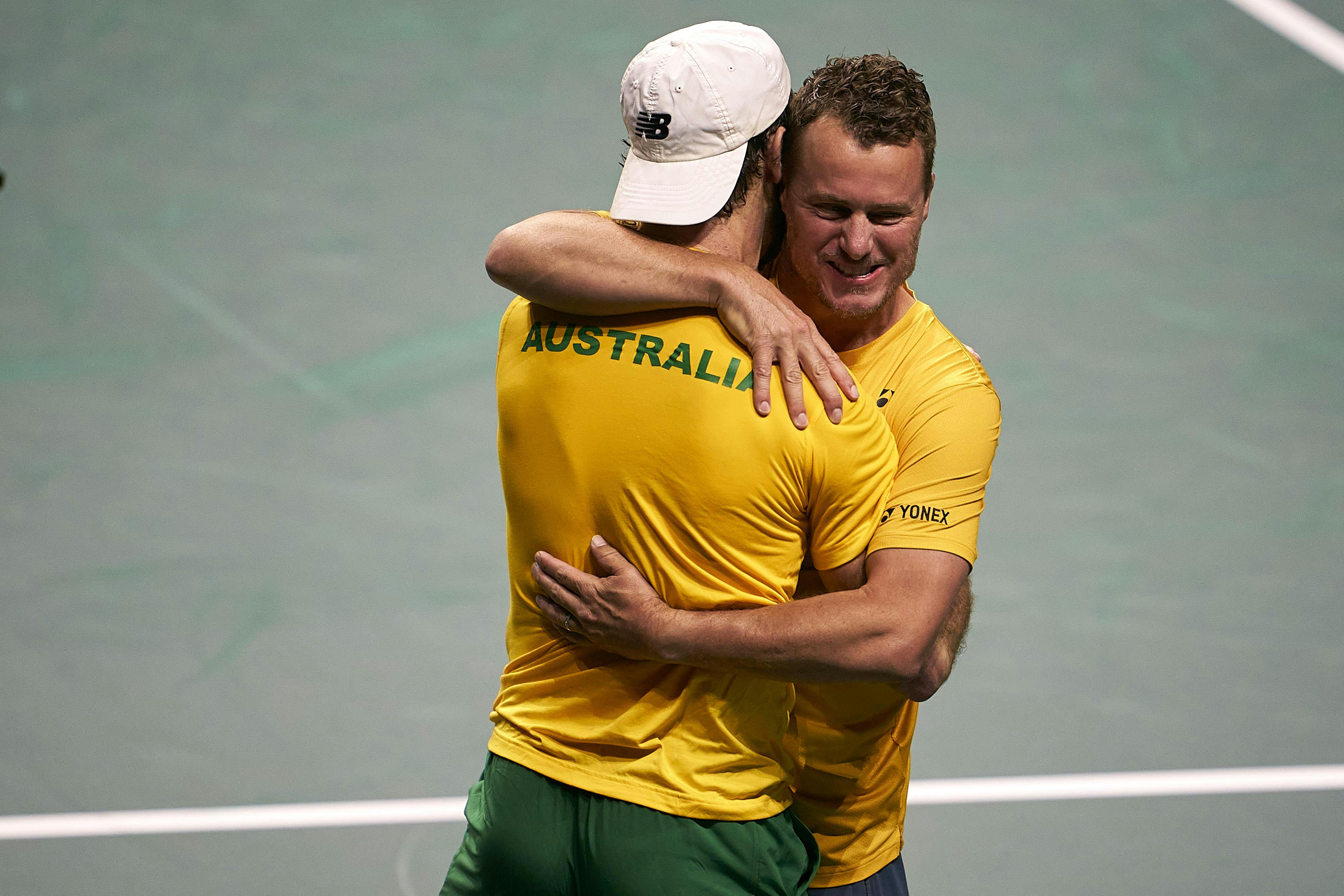 And he carried that form into the opening set on Tuesday, raising his level at the crucial moment to take it 7-5. 
In a contest that pitted Van de Zandschulp's easy power and laid-back demeanour against De Minaur's quick footedness and intensity, the Australian responded in the perfect fashion by jumping out to an early 2-0 lead in the second set and he never surrendered that advantage. A stunning forehand passing shot sent the match to a decider. 
If a near three-hour match can be boiled down to one game, then the ninth game of the decider was the one, as both players brought the best out of each other. 
Every single one of these players on our team is going to play their heart out. We'll do everything we can for our country (Alex de Minaur)
Van de Zandschulp did everything he could – tweeners, successive backhand winners, drop volleys – to get the breakthrough, but De Minaur stood firm, eventually holding serve with an immaculate forehand lob.
It proved to be the crucial blow as De Minaur broke in the next game to seal the match and after two intense singles matches, it was agreed between the two captains to forgo the doubles.
Speaking in Spanish afterwards, De Minaur told the crowd: "We're the Australian team but we have some Spanish blood!" 
The Spanish fans loved it. But they might not be cheering for De Minaur next time – Australia will face the winner of Spain vs Croatia in the last four on Friday.