Croatia are into the semi-finals of the Davis Cup by Rakuten for the sixth time after a 2-0 victory over Spain in Malaga. 
Borna Coric set his nation on their way with a 6-4, 7-6(4) victory against Roberto Bautista, before Marin Cilic completed the job, coming back to beat Pablo Carreno 5-7, 6-3, 7-6(5) in a 3h 13m thriller.
Cilic was two points from defeat at 5-6, 0-30 in the deciding set and then 1-4 down in the final set tiebreak, only to find his very best tennis at the crucial moment, silencing the near-capacity vocal crowd inside the Palacio de Deportes José María Martín Carpena. 
This was the first time that Croatia had been able to field both Coric and Cilic in the same Davis Cup line-up since they won the event back in 2018. 
With the team at full-strength, they took advantage of the hosts being without Carlos Alcaraz and Rafael Nadal, and victory marks the first time in four attempts that Croatia have beaten Spain in the Davis Cup. 
When I needed to attack, I did attack. When I needed to make a defence, I was defensive. I also mixed up the rhythm, as well, which is very important against him (Borna Coric)
More than 9,000 fans created a lively atmosphere in support of the hosts throughout the tie. 
But Croatia are familiar with such surroundings – they won the Davis Cup in Lille against France back in 2018 – and with their own brass band they were well supported here too. 
It made for an enthralling contest between the only two nations at this year's finals with players who have won this competition before.
In the opening match, Coric went unbroken against Bautista and he credited his serve for laying the foundation of such a strong performance.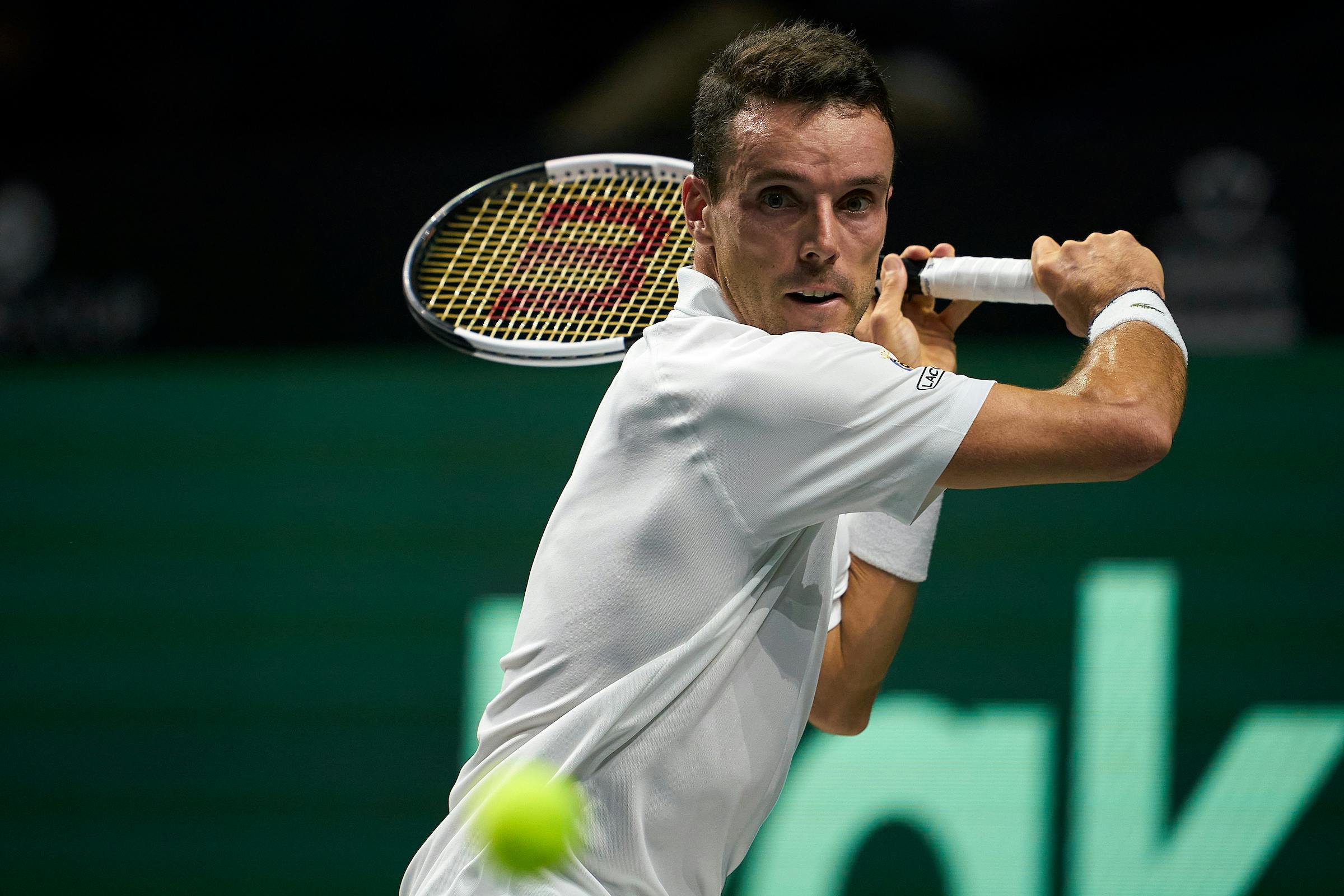 "I was serving very, very well," Coric said.  
"I didn't serve this well since probably Cincinnati. So obviously it's much easier to play like that. I can relax more on the service games when he's serving, because I know most likely I will hold my serve. So that's made a difference. 
"I just think in general I was playing very smart. When I needed to attack, I did attack. When I needed to make a defence, I was defensive. I also mixed up the rhythm, as well, which is very important against him. I was just very pleased with my game, to be honest." 
After Coric's victory it was over to Croatia's talisman to finish things off. In truth, though, Cilic made a poor start, hitting seven double faults and never quite settling the nerves as Carreno won the opening set 7-5.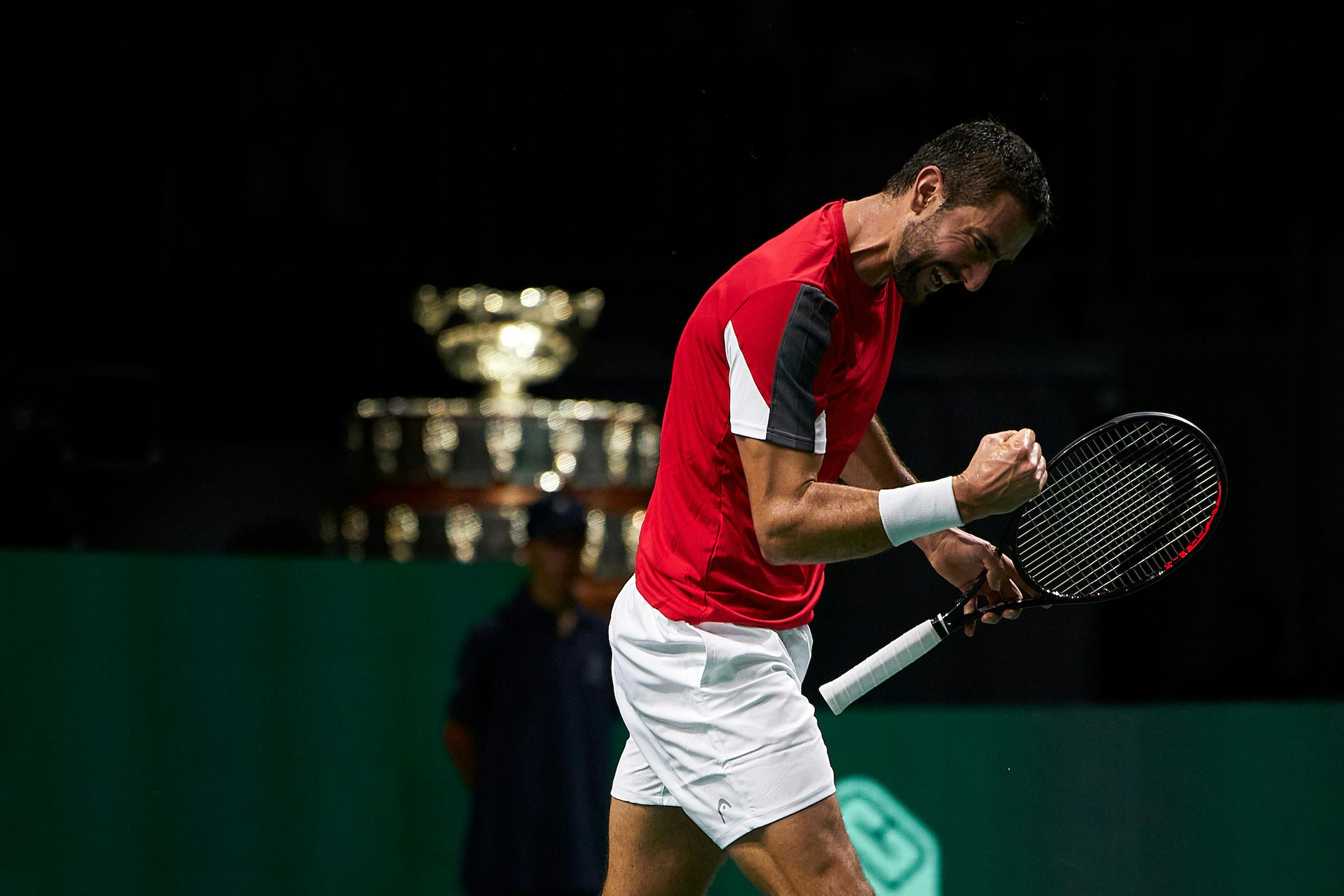 But Cilic has won more than 40 Davis Cup matches for a reason and he got his game under control in the second set, playing much more assured tennis to take it 6-3. 
He carried that level into the decider too, going up an early break. 
While he was just a few games away from sending Croatia to the semi-finals, the combination of the occasion, the crowd and the opponent seemed to get to him. 
The entire set felt like it was hinging on Cilic's serve – double faults would hand Carreno break points, but then a pair of aces would snuff them out.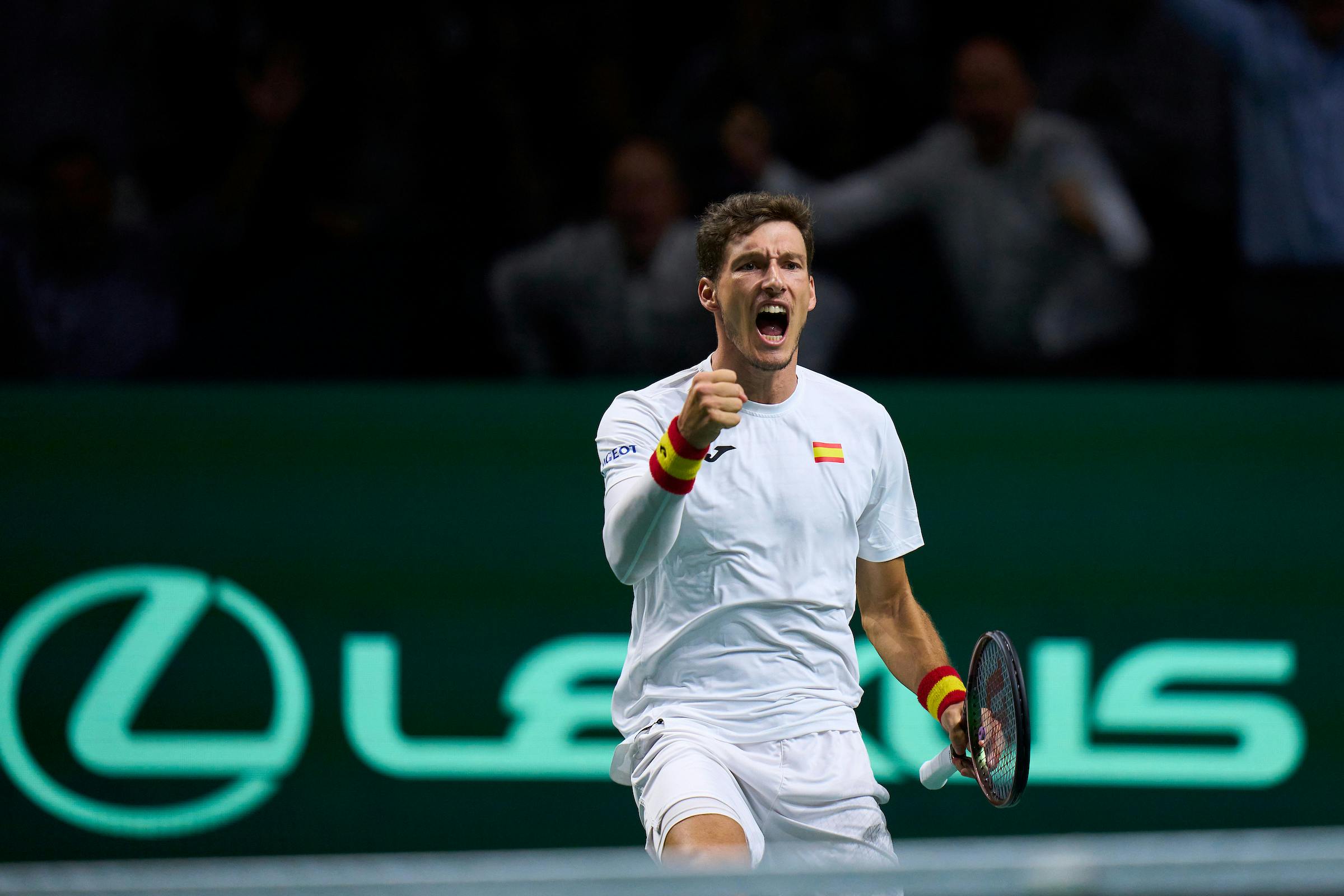 Still, Cilic had shown enough frailty and vulnerability to give Carreno Busta – and the Spanish crowd – hope. And they seized on it. 
Amidst a spine-tingling atmosphere, Carreno twice recovered from a break down to push the set to a tiebreak, sending the crowd into a frenzy with his shot-making and heart. 
Leading 4-1 in that tiebreak, it looked like the Spaniard was poised to win it, but Cilic took six of the last seven points to get over the line in the most dramatic fashion possible.