What's at stake?
National pride, bragging rights and a place in the semi-finals of the men's World Cup of Tennis against Australia, who defeated Netherlands in Tuesday's quarter-final..
With their latest title charge very much ignited, two-time champions Croatia, currently at the top the Davis Cup rankings, are bidding to reach the last four of the competition for the sixth time.
They are also on a mission to avenge last year's agonising defeat in the final to the Russian Tennis Federation (RTF) when prestige, silverware and a place in history were tantalisingly within reach.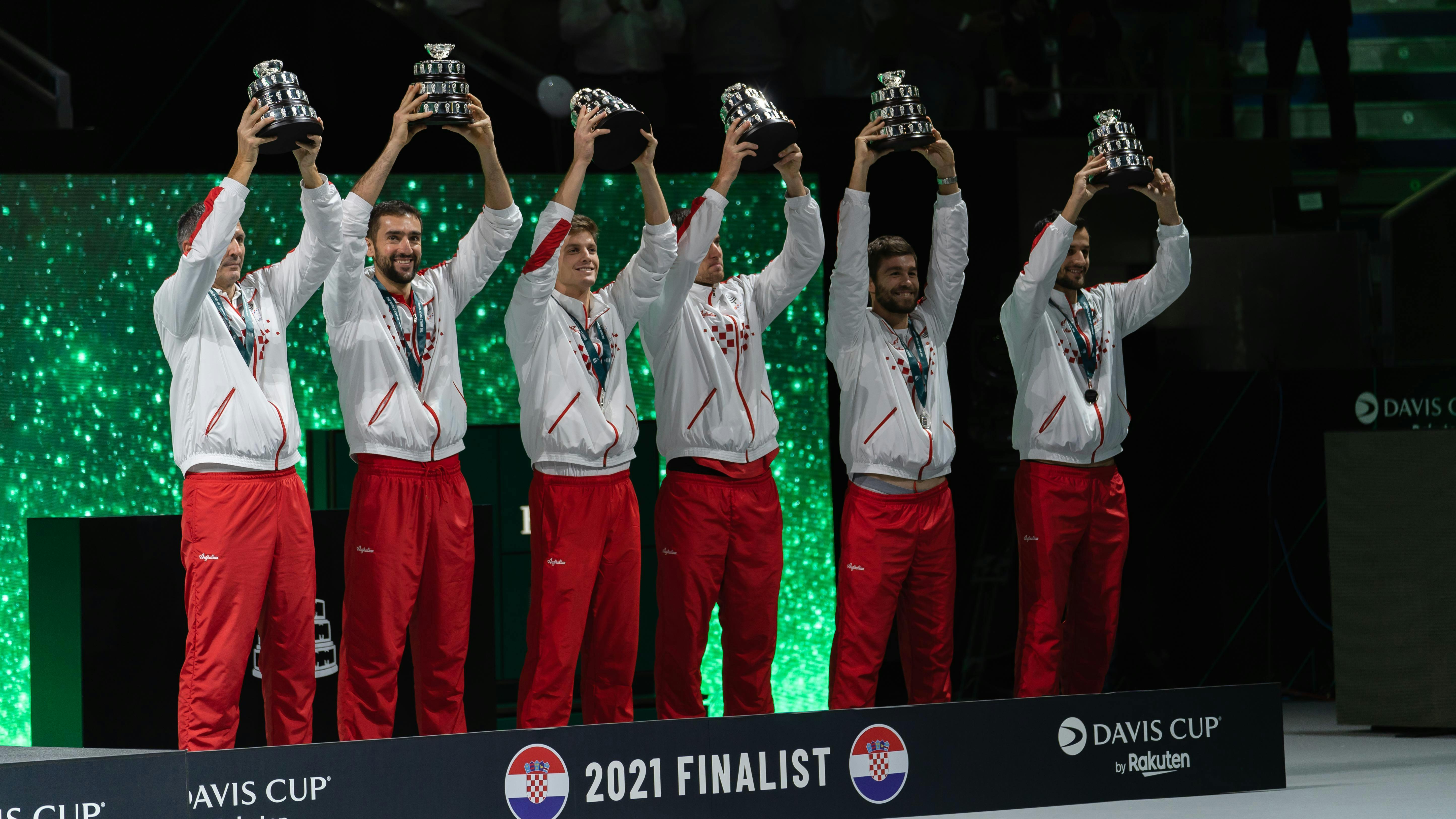 Perhaps Croatia's players – Marin Cilic, Borna Coric, Borna Gojo, Mate Pavic and Nikola Mektic – can take inspiration from Switzerland's Billie Jean King Cup team, who found themselves in a very similar position recently.
Switzerland succumbed to the RTF in last year's final but picked themselves up, dusted themselves down and 12 months later were crowned Billie Jean King Cup by Gainbridge champions at the 2022 Finals in Glasgow.
Standing in Croatia's immediate eyeline are Spain, who sit second in the Davis Cup rankings and there are reasons why these two nations are considered headline acts and hold such lofty billing.
The Spanish hosts are bidding to reach the semi-finals for the third time in four seasons; in 2019 they went the distance and secured a sixth Davis Cup title after defeating Canada in the final in Madrid.
Croatia versus Spain promises to be a heavyweight tussle. After all, in total there are six previous Davis Cup title-winners on show in Malaga this week and they are all either Spanish or Croatian – Roberto Bautista, Pablo Carreno, Cilic, Coric, Marcel Granollers and Pavic.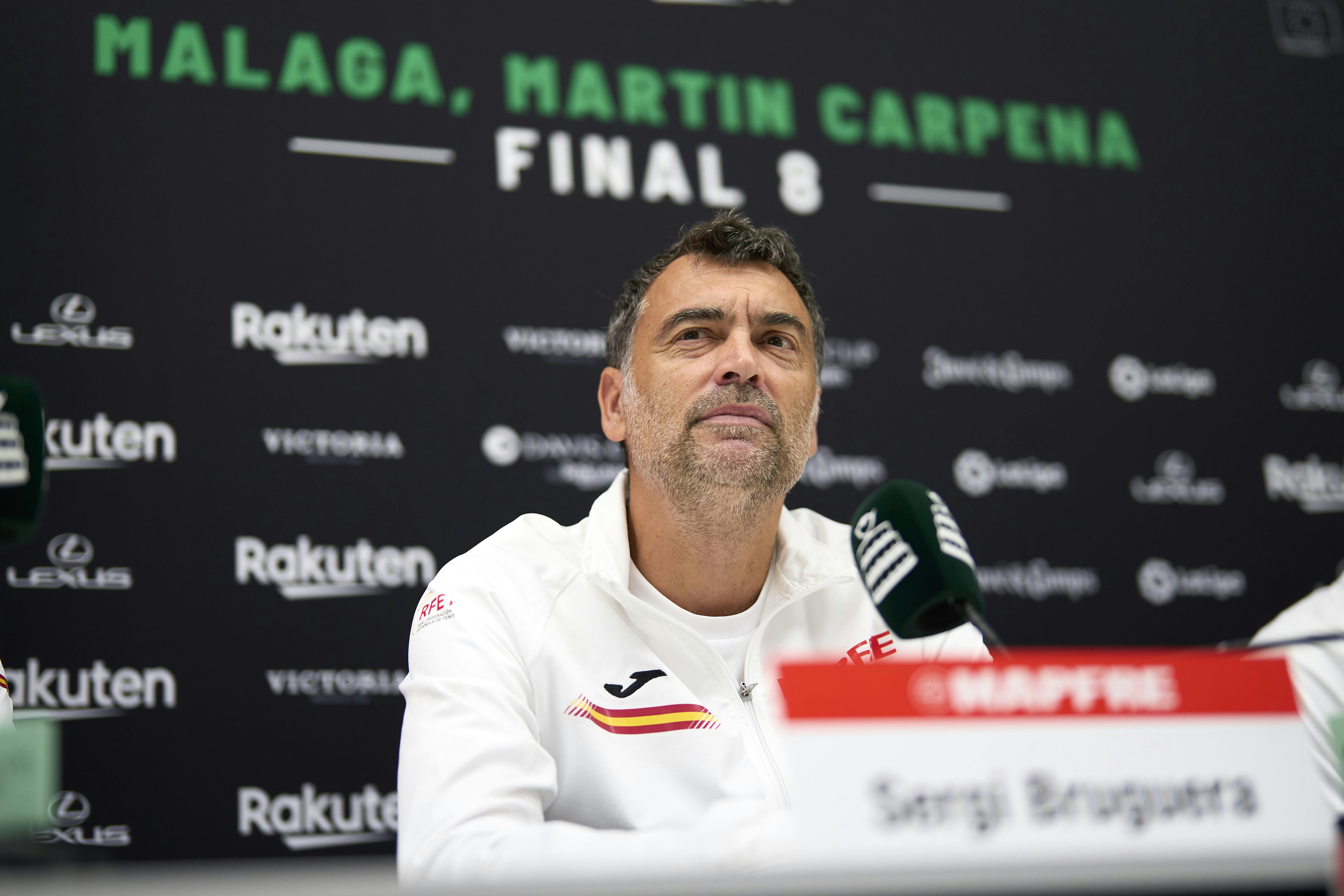 History
Of the four quarter-finals at the 2022 Davis Cup by Rakuten Final 8, two feature match-ups that have never been played before, although Croatia versus Spain is not one of them.
This will be the fourth meeting of the two nations and Spain is bidding to maintain their unbeaten record against Croatia.
The most-recent meeting between the two was in the Group Stage at the 2019 Davis Cup Finals, with Spain prevailing 3-0 following singles victories for Bautista and Rafael Nadal before doubles joy for Nadal and Granollers.
The immediate history of the two nations centres upon the Davis Cup by Rakuten Finals Group Stage, which took place across four European cities in September.
Croatia were in Bologna and were dispatched 3-0 by an impressive Italy before defeating Sweden 2-1 and Argentina 3-0 to finish second behind the Italians in Group A.
Spain, meanwhile, competed in Valencia and finished top of Group B after beating Serbia and Korea, Republic 3-0, although they did slip to defeat against Canada as Felix Auger-Aliassime took centre stage.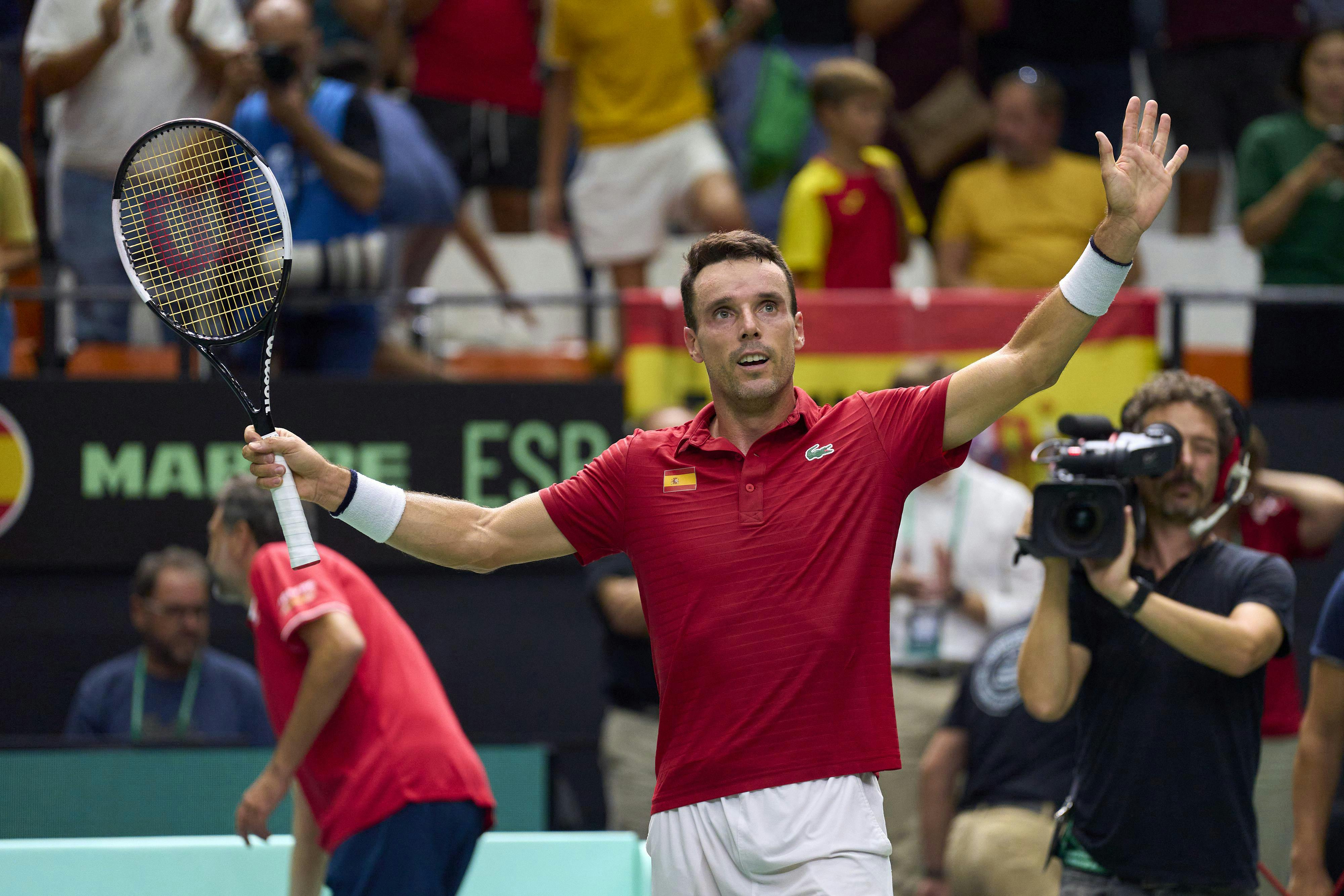 Who to watch out for
Marin Cilic leaps off the page for Croatia. He is the only Grand Slam singles champion competing at the Davis Cup by Rakuten Final 8 and he holds numerous competition records for his nation.
The 34-year-old has the record for most Davis Cup match-wins by a Croatian player, most Davis Cup singles match-wins by a Croatian player and most Davis Cup ties played by a Croatian player.
Cilic has not featured in the Davis Cup since last year's final and his inclusion in the Croatia squad will be a significant boost to captain Vedran Martic and will complement the rest of the talent within their ranks.
This includes not only 2021 Wimbledon doubles champions Mate Pavic and Nikola Mektic but also Borna Coric, who perhaps warrants some additional attention and hype given his tie-winning credentials.
Normally we play as individuals, so playing as a team all week we enjoy each other's company, and it is really nice to play with these guys (Pablo Carreno, Spain)
Coric did not play a competitive match for 12 months from March 2021 due to a right shoulder injury but has worked his way back to form and fitness, culminating in his triumph at August's Cincinnati-1000.
That success, which included five consecutive victories over top-20 players, catapulted the 26-year-old into the world top 30 once more after a stunning rise of 123 places in the world rankings. Coric would appear to be a key weapon within Croatia's armoury.
Spain, meanwhile, are without 22-time Grand Slam champion Rafael Nadal and current world No. 1 Carlos Alcaraz; much will rest on Pablo Carreno and Roberto Bautista.
World No.13 Carreno is Spain's No.1 player, while Bautista always represents his country with pride, passion and distinction, winning his last seven Davis Cup singles matches dating back to the 2019 Finals. If Spain are to prosper, Bautista may need to lay some solid foundations.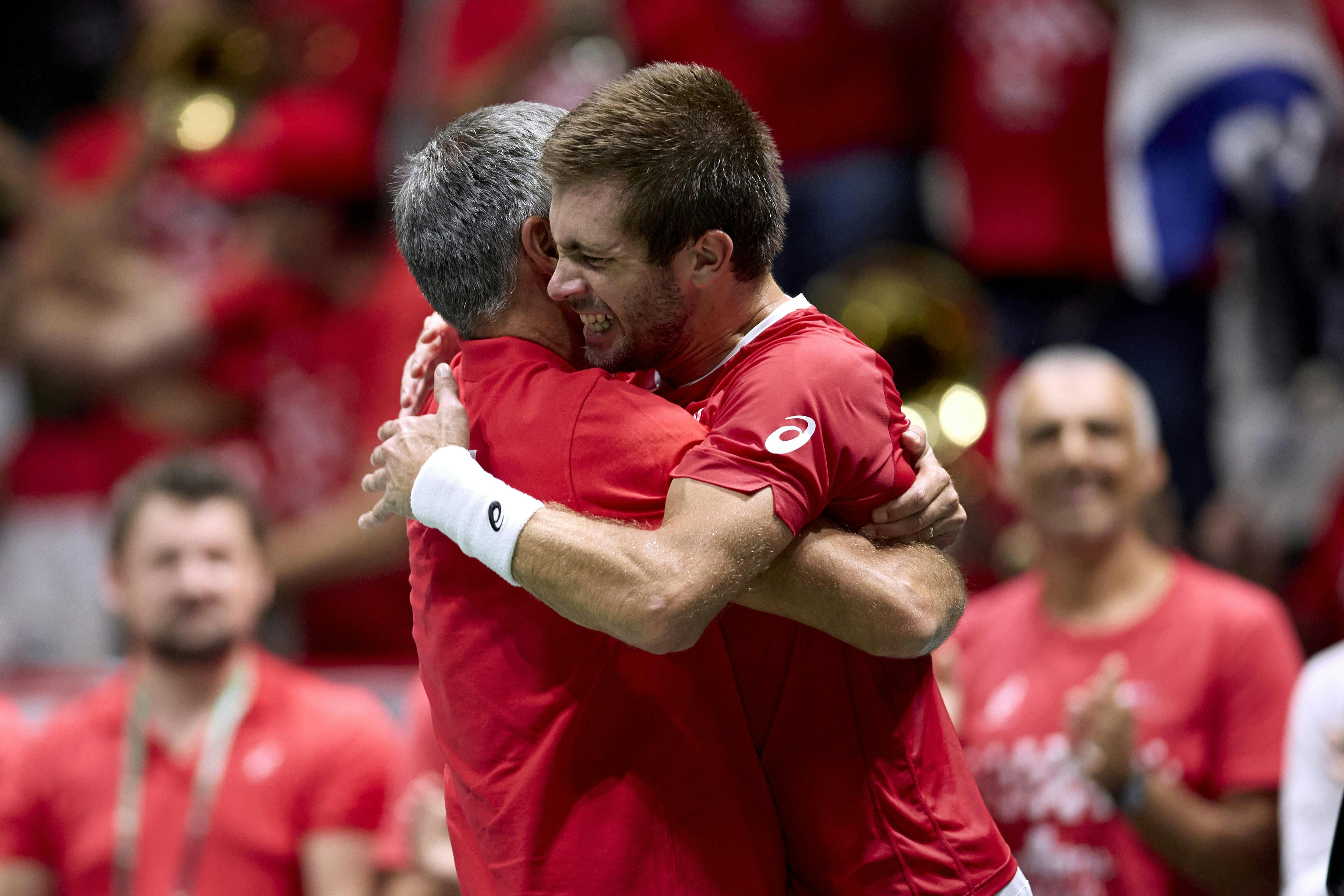 Who's saying what?
Spain's Pablo Carreno:
"Playing Davis Cup is always different to playing a normal match or event. Normally we play as individuals, so playing as a team all week we enjoy each other's company, and it is really nice to play with these guys.
"It is true that Carlos [Alcaraz] and Rafa [Nadal] are not here with us but I think we have a really good team so we will do our best to compete at home and win the tournament.
"Being the No.1 is always good, but I would prefer Carlos and Rafa to be here. However, I am ready to be the No.1."