Canada have set up a Davis Cup by Rakuten semi-final showdown against Italy after clinching an electrifying tie in the doubles against Germany.
The Canadian pair of Vasek Pospisil and Denis Shapovalov have done what no other team could do and inflicted a first-ever Davis Cup defeat on the pairing of Kevin Krawietz and Tim Puetz, coming from one set down to win 2-6, 6-3, 6-3 in a match that finished after midnight local time in Malaga.
The victory was redemption for Shapovalov, who had earlier fallen to a shock 6-3, 4-6, 7-6(2) loss against world No.152 Jan-Lennard Struff, and marks Canada's first appearance in the semi-finals since 2019, when they finished eventual runners-up to Spain – their best result in the competition.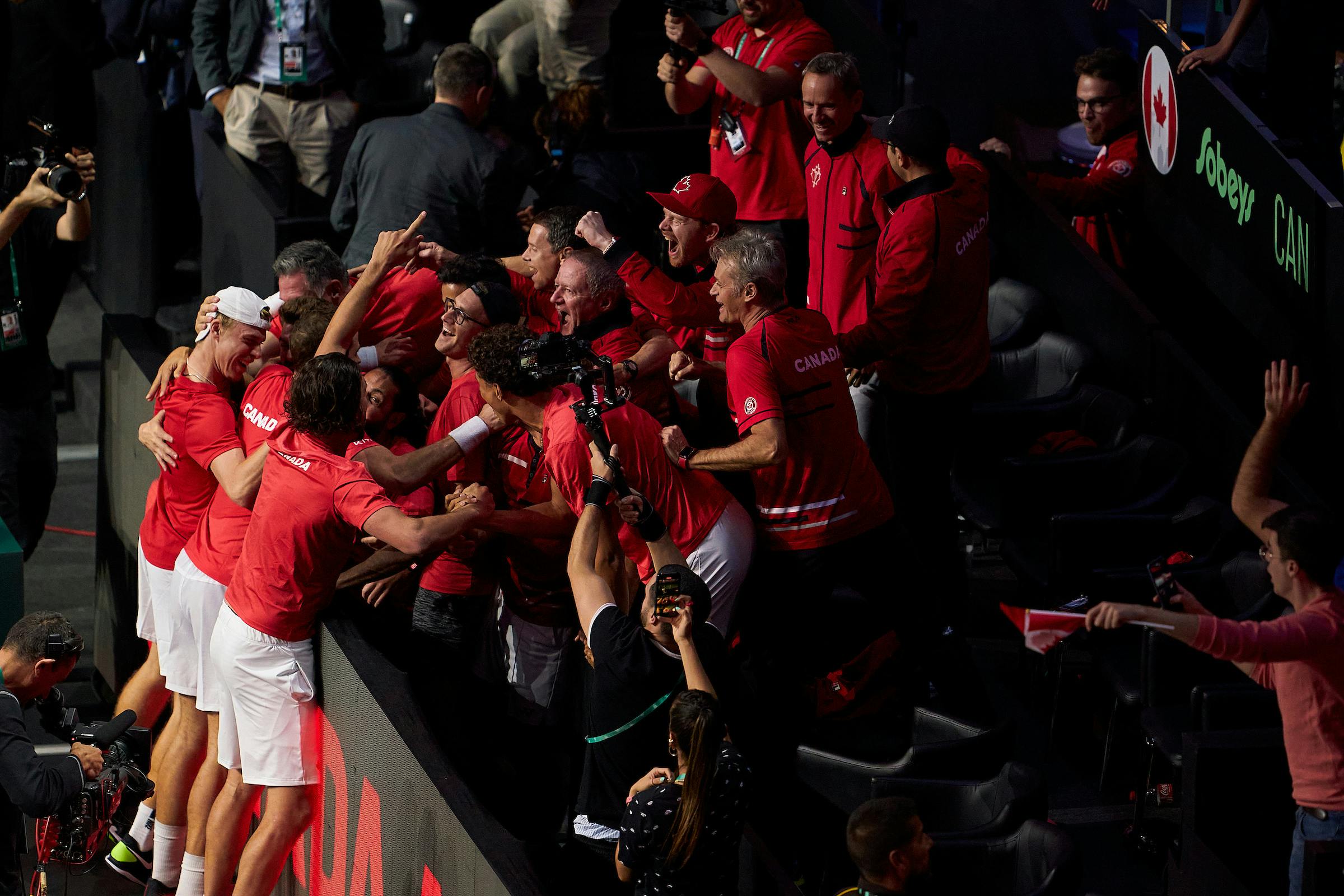 That was also the last time that Shapovalov featured in his country's colours. 
The same cannot be said of Pospisil, who has been a mainstay of the Canadian team since making his debut in 2008 and the 32-year-old was instrumental in turning this pivotal doubles match on its head. 
Having been broken twice on his serve in the opening set, it was Pospisil who made the difference in the second, ripping a backhand return of serve winner to break Krawietz and move 3-1 up. 
The Germans are an amazing team and we had to come up big. These guys lit it up (Canada captain Frank Dancevic)
The Canadians closed out the set and then took the momentum into the decider.
The longer the match continued, the better Shapovalov's fearsome groundstrokes became and it was his turn to make a difference. 
In the third game of the final set, with Krawietz serving once more, Shapovalov raised his level with some blistering shotmaking to secure a key breakthrough.
And the young Canadian maintained that level throughout the final set, breaking Puetz's serve with another fantastic return to seal the win.
Shapovalov paid credit to teammate Felix Auger-Aliassime for getting his team back in the tie with a 7-6(1), 6-4 singles win against Oscar Otte.
"Huge credit to Felix for bringing the team on the board," Shapovalov said. 
"He saved us out there today. It's always a pleasure to play with Vasek. It's always awesome to share the court with him and we bring some firepower. 
"We got a bit of momentum and having the crowd support helps us to carry the momentum through to the end," Pospisil added. 
"It's a challenge to be sharp out there, but given the circumstances I thought we played really well."
Canadian captain Frank Dancevic, who himself looked as though he had been put through the mill by his players, praised his team.
"It's an incredible feeling," Dancevic said.
"We had to dig really deep. The Germans are an amazing team and we had to come up big. These guys lit it up. Our bench and our support staff have been incredible. Everybody was there giving every ounce of energy. I'm so proud of the guys. We're going to go back and get ready for the next round."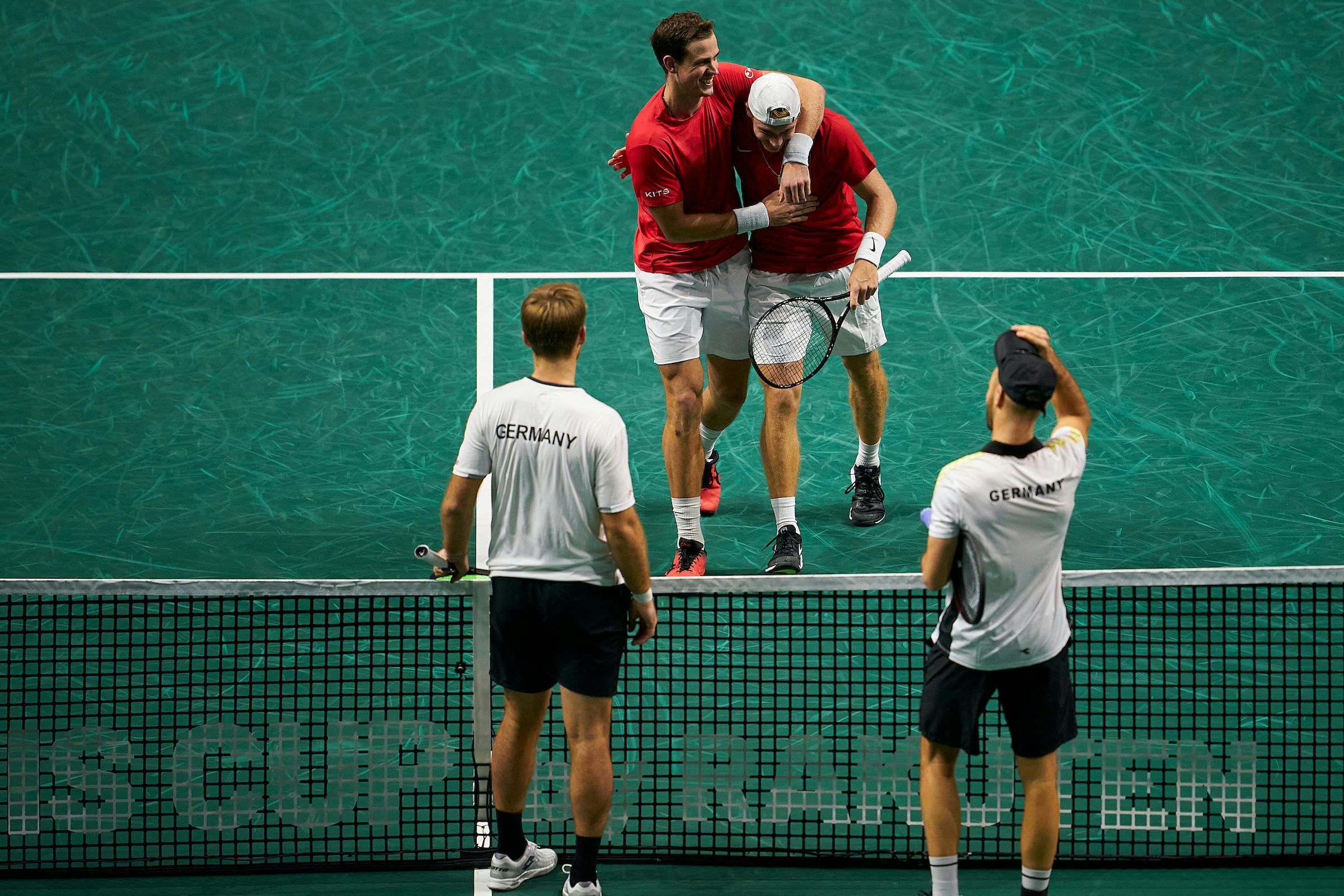 Canada now face Italy in the semi-finals on Saturday after Filippo Volandri's team scored an upset against USA earlier in the day.