What's at stake? 
Germany have been making moves in recent years and victory over Canada would give them back-to-back Davis Cup semi-finals for the first time since the 1990s when they reached three on the bounce.
This is their fourth consecutive quarter-final and while reaching the last eight has not been particularly uncommon this century, Germany remain without a Davis Cup title since 1993.
However, the team are breaking new ground and during their Davis Cup by Rakuten Finals Group Stage campaign in Hamburg Michael Kohlmann's charges defeated France for the first time since 1938.
It may only have been one tie, but it was perhaps representative of the wider picture: Germany is on the rise and is now regularly in the mix for honours.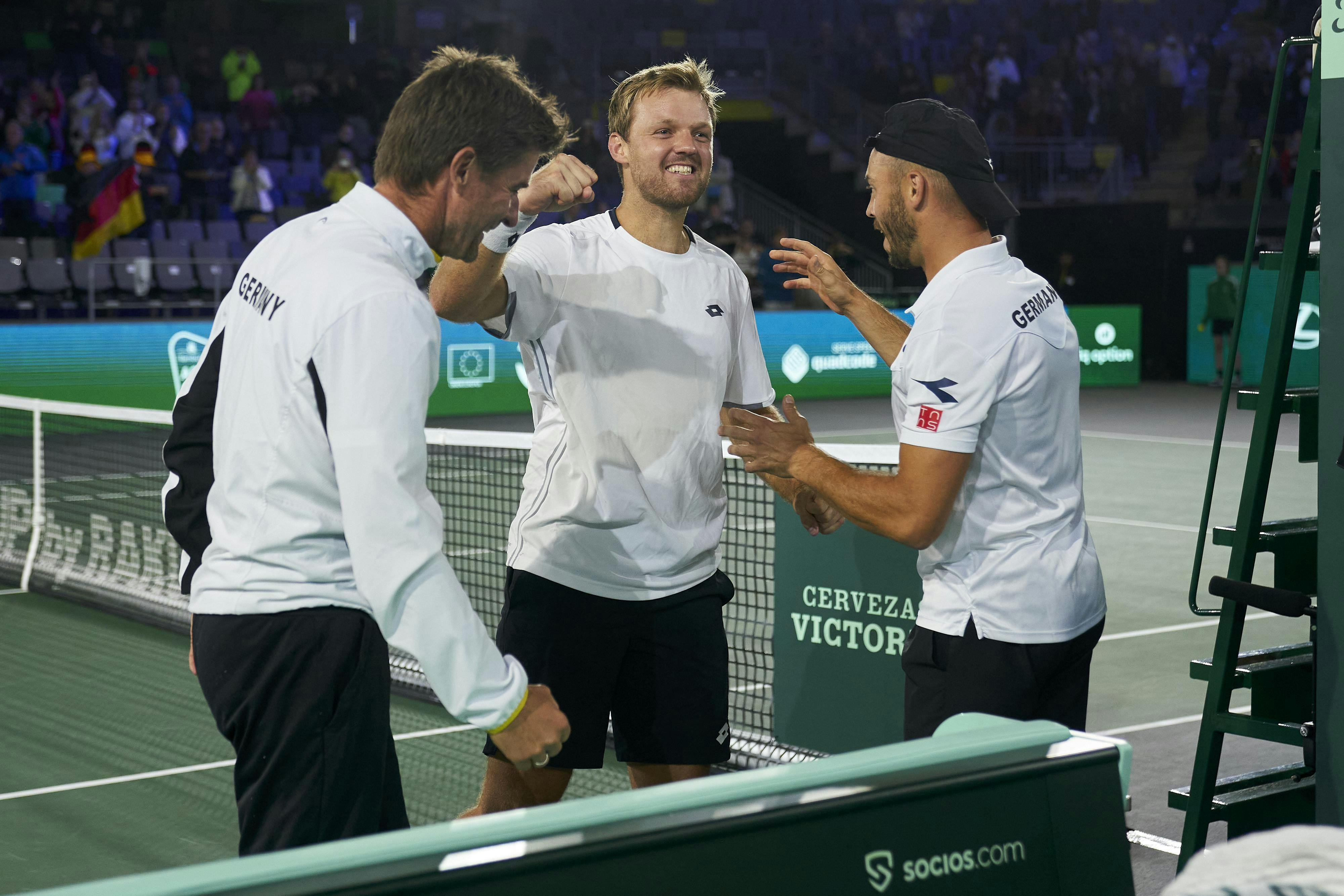 While the Germans are on a mission to end a near 30-year Davis Cup drought, Canada have never known what it is like to be crowned world champions in the men's World Cup of Tennis.
That said, given the presence of Felix Auger-Aliassime and Denis Shapovalov the Canadians are favourites for many this time around, having finished runners-up to hosts Spain in 2019 – their best finish in the competition.
Until 2019, Canada had only reached the semi-finals on two occasions, once way back in 1913 and then a century later in 2013. 
But they are clearly a force to be reckoned with when at full strength, with this their second quarter-final appearance in the last three seasons.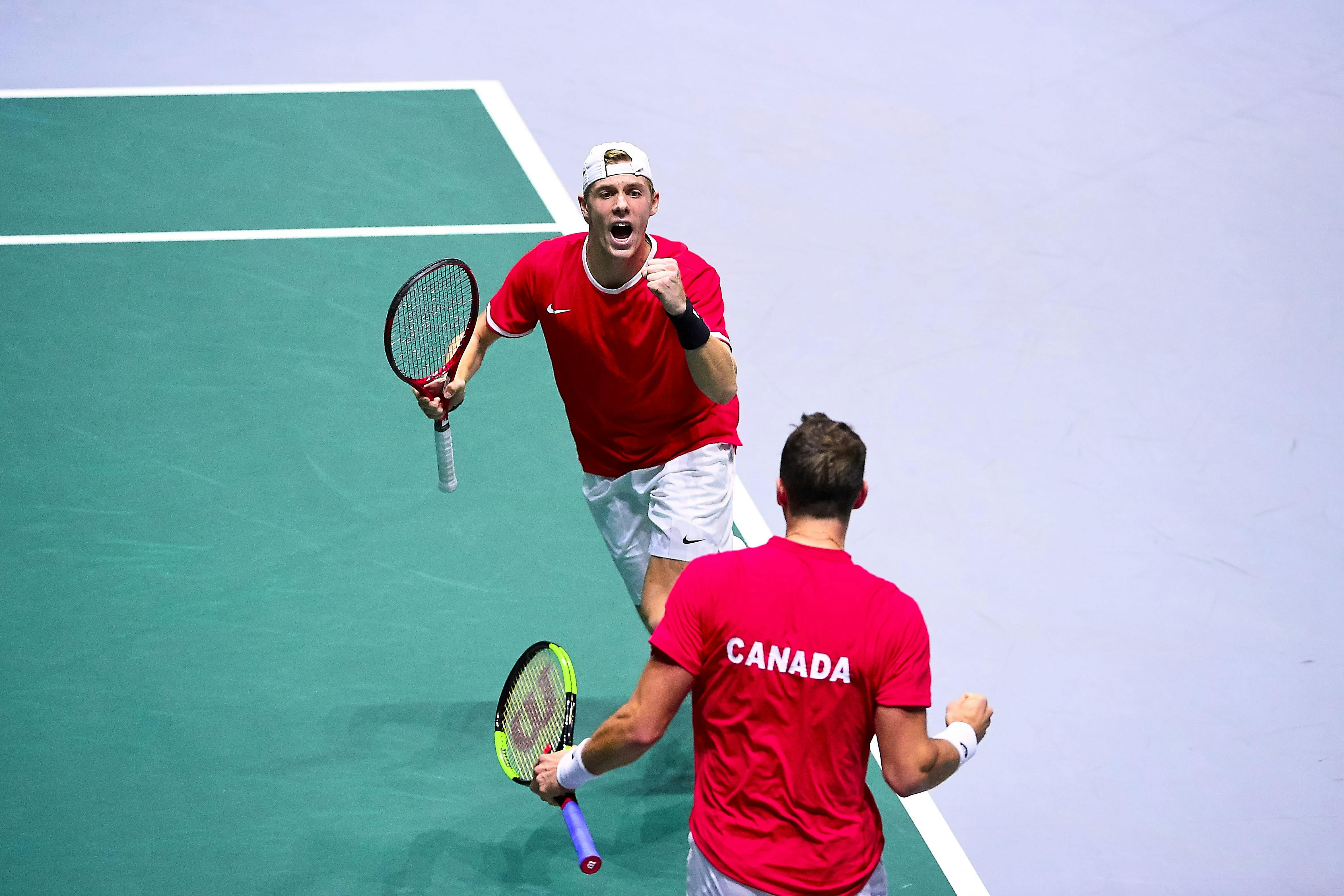 History
As with the Australia v Netherlands quarter-final on Tuesday, Germany's last-eight showdown with Canada will be the first meeting of the two nations in the Davis Cup, so no historic statistics to pore over here.
In terms of performances this season and how they qualified for the Davis Cup by Rakuten Final 8, Canada's journey is slightly different to most after an under-strength team were thrashed 4-0 by Netherlands in March's Qualifiers.
However, as the highest-ranked losing nation in those Qualifiers, Canada were awarded a wild card for the 2022 Finals following the suspension of the Russian Tennis Federation from international team competition.  
Canada made the most of their reprieve and duly progressed to the Final 8 following a successful Group Stage in Valencia, with Frank Dancevic's team defeating Korea, Republic and Spain before succumbing to Serbia.
Germany's march to the Final 8 was less problematic: victory over Brazil in the Qualifiers was backed up by wins over France, Belgium and Australia in the Group Stage.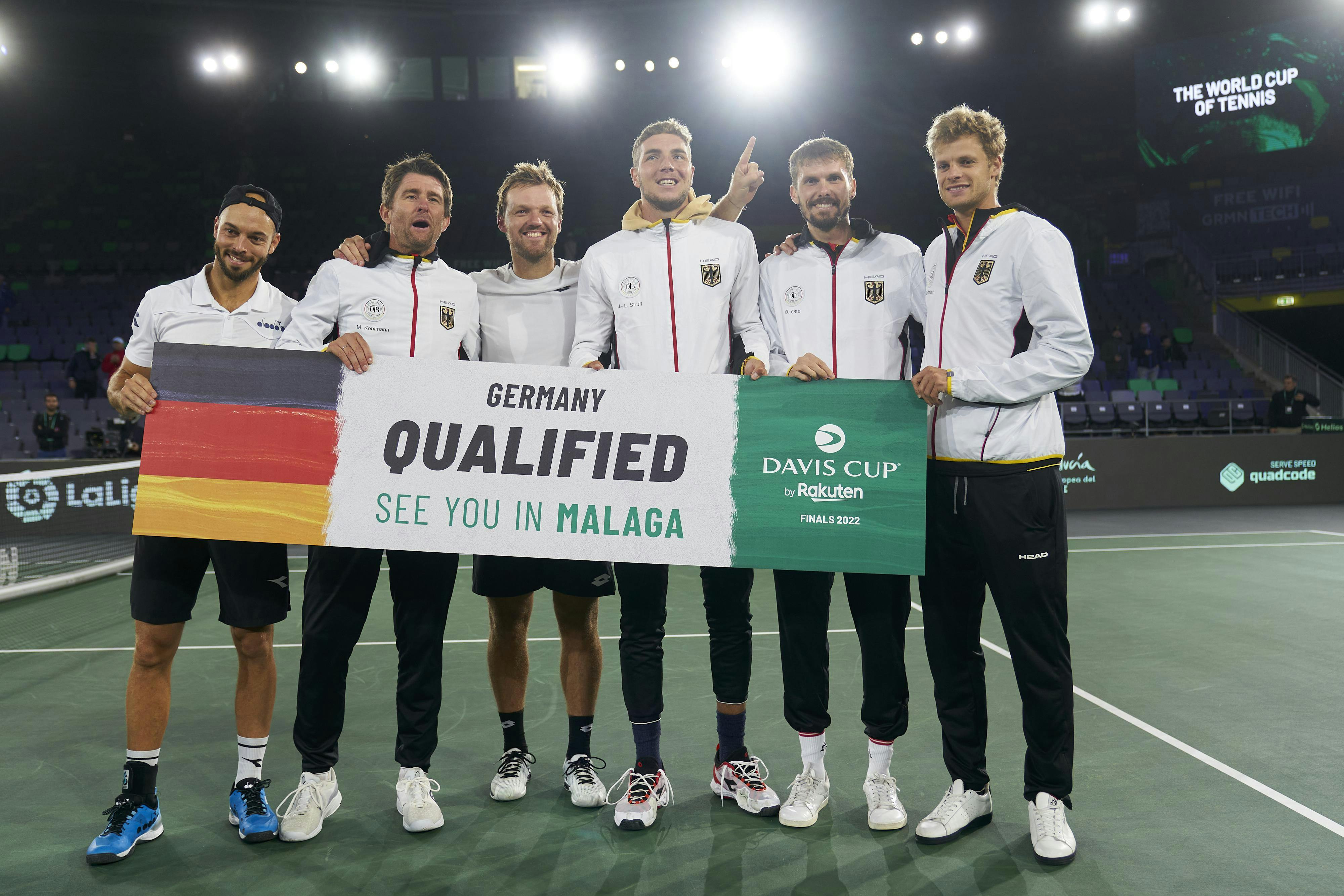 Who to watch out for
In Kevin Krawietz and Tim Puetz, Germany have a phenomenal doubles pairing and if the tie goes the distance then they will certainly fancy their chances with their fate in the hands of this dynamic duo.
For context, Krawietz and Puetz have teamed up on eight occasions in the Davis Cup – seven when a tie has been delicately balanced at 1-1 – and have won them all.
In terms of singles, Jan-Lennard Struff proved pivotal for Germany during September's Group Stage, particularly following the enforced withdrawal of then-world No.5 Alexander Zverev through injury.
It has proved a difficult season for Struff as a foot injury and subsequent dip in form have contributed to the 32-year-old slipping to No.152 in the world rankings, although three Group Stage wins hinted at a revival in fortunes.
The importance of Struff's victories was underlined by the struggles of Oscar Otte, who made his Davis Cup debut in Hamburg but lost three successive singles matches.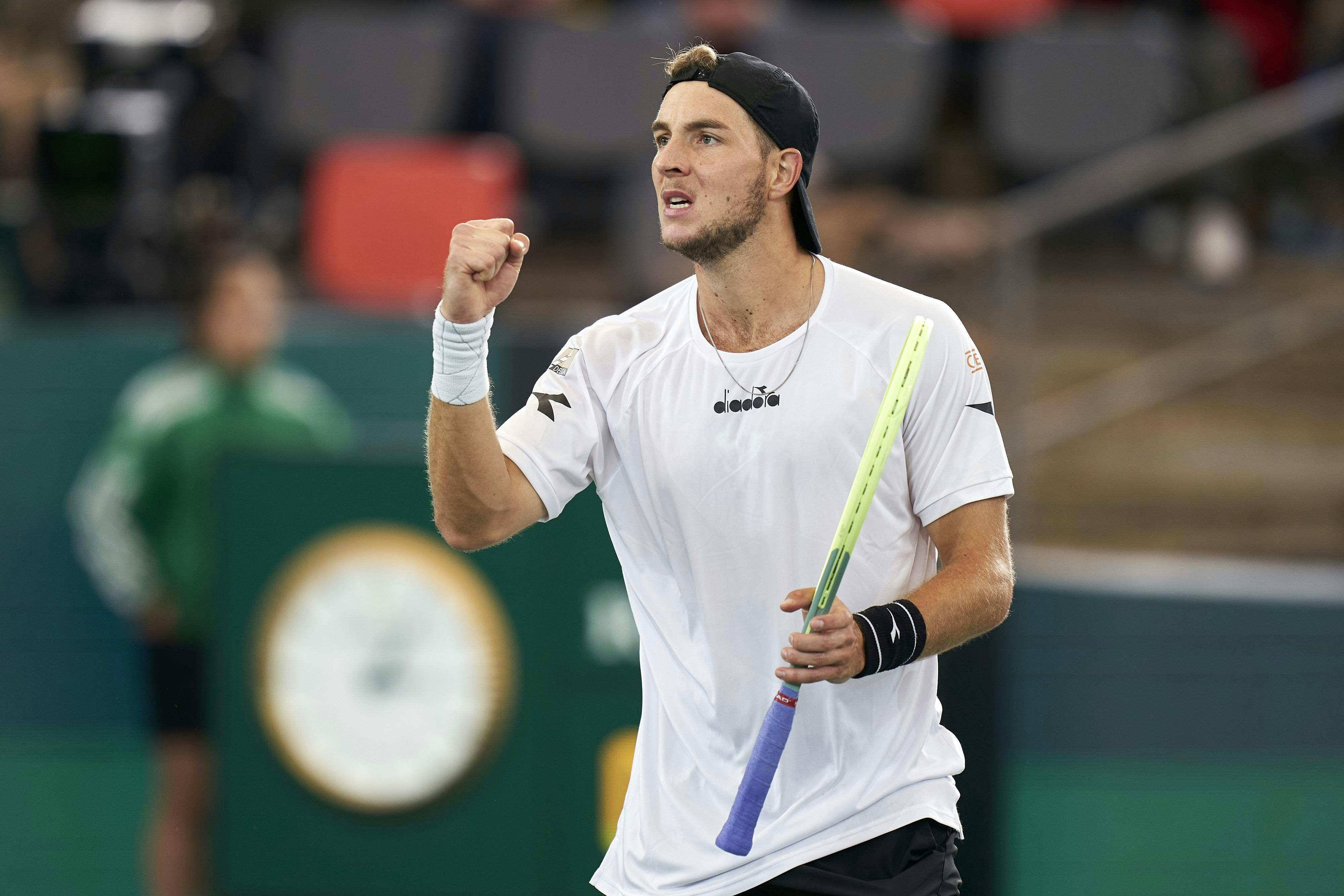 World No.131 Yannick Hanfmann is also part of the Germany squad in Malaga, although he lost the only Davis Cup match he has contested back in 2017. Such statistics can change, but Struff would appear key to Germany's chances.
In the Canadian camp, the names Auger-Aliassime and Shapovalov – two of five players on show in the Final 8 who have also been crowned Davis Cup Juniors champion – leap off the page.
Shapovalov has not featured for his nation in the competition since the 2019 Finals so to have him available, and to be able to have a singles roster that includes him and Auger-Aliassime, is a major boost.
However, it would be wise not to forget Vasek Pospisil, who won five of the seven matches he contested at the 2019 Finals and three of the five showdowns he featured in during September's Group Stage.
One more doubles victory would take the 32-year-old to 13 in the Davis Cup, moving him joint-third, level with Frederic Niemeyer, on the list of most Davis Cup doubles match-wins by a Canadian player. He remains a vital component of Canada's armoury.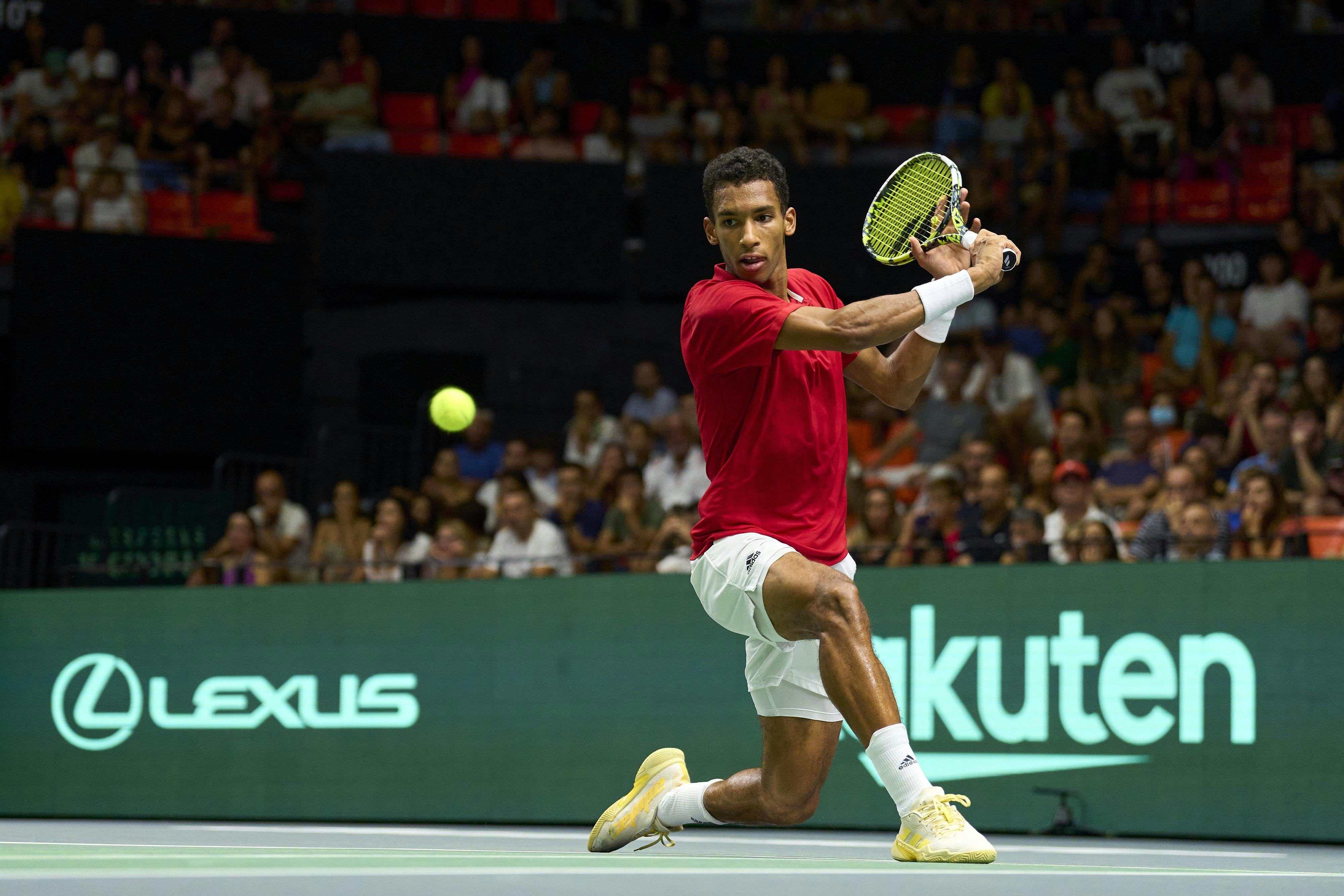 Who's saying what
Germany captain Michael Kohlmann:
"We are well prepared and we are trying to be at our highest level. Ranking wise, we may not be the favourites, but in the last few years we have shown that we can beat higher-ranked opponents and I am confident we will be at the top of our level."
Canada captain Frank Dancevic:
"In 2019, we got to the final and even if our team was pretty young, we got so close to the win. In spite of the loss, we were able to see how good we were as a team and that we could be a threat to other nations on the court.
"Fast forward to 2022 and our guys are really motivated, and they want to win it. That's our next goal: to go for the title."