Canada will face Australia in the final of the Davis Cup by Rakuten after a second successive come-from-behind win, beating Italy 7-6(2), 7-5
Felix Auger-Aliassime overcame Lorenzo Musetti to level the tie after Denis Shapovalov lost out to Lorenzo Sonego, and then it was down to another dramatic doubles. 
In late changes, Auger-Aliassime replaced Shapovalov, and Matteo Berrettini was a surprise call-up to fill in for the injured Simone Bolelli. 
Auger-Aliassime was only too happy to get the call. 
"We knew we could make changes if we needed to. The whole team have connected around this idea - the main goal of lifting the cup tomorrow, there are no egos, and it's a great feeling," he said.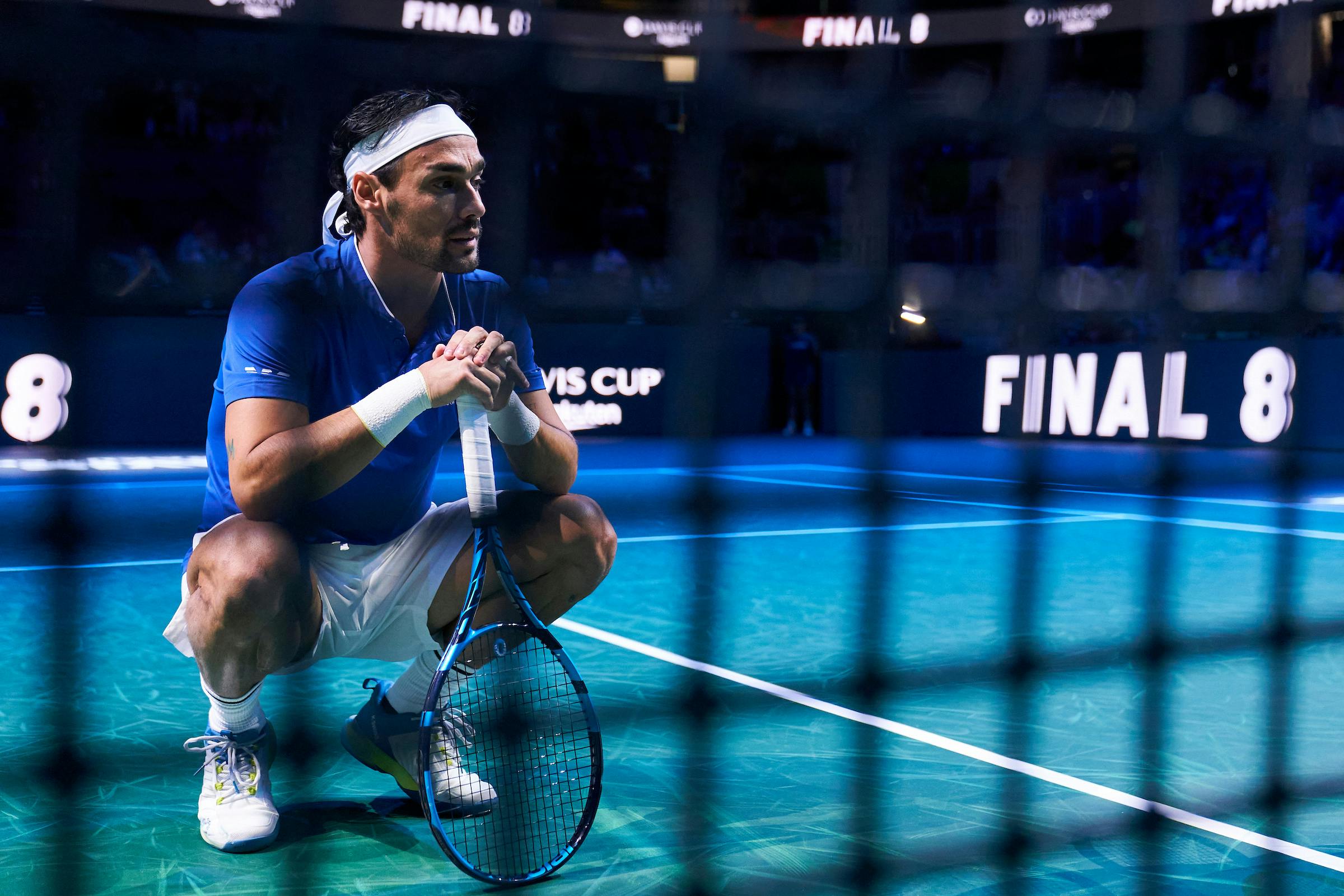 It was excruciatingly close throughout, with Canada slightly sharper in both sets, but the ultimate drama was saved for the end.
Italy held at 4-4 from 0-30, and came back from 0-40 at 5-5 to 30-40. But a mix-up between Berrettini – who had been injured earlier in the week – and Fognini allowed a looping ball to drop in to give Canada a chance to serve it out. 
Even then, Auger-Aliassime found himself 15-40 down, but the Canadian No.1 did what he has done all week - focused, steeled himself, and delivered.
Earlier, Auger-Aliassime produced an excellent, ultra-professional performance to overcome Lorenzo Musetti 6-3, 6-4 and ensure the tie went to the doubles. 
It was the fourth tie in a row to do so.
Auger-Aliassime and Musetti were fairly even from the baseline, but the Canadian's serve was often unreturnable, and he struck the decisive blows when they mattered on the Italian's delivery.
He was quick to exit the court, writing 'Let's Do This' on the camera lens before departing, and saying "I'm ready to play" when asked if he might take the place of Shapovalov in the doubles.  
Earlier, Italy took a 1-0 lead after a mesmerising match between Shapovalov and Lorenzo Sonego. After well over three hours, Sonego won 7-6(4), 6-7(5), 6-4.
In the end it was to no avail for Italy this time, but they will surely be back to contend for the cup in the future.
For Canada and Australia, it will all be on the line in the final, with both believing they can, and will win. 
Click here for tickets
#DavisCupFinals
#byRakuten