Sydneysider Alex de Minaur has long been viewed as something of a mini Lleyton Hewitt, who remains the standard bearer for Australian tennis through his role as the nation's Davis Cup captain.
Hewitt, of course, is a former world No.1 who clinched two Grand Slam singles titles during a glittering playing career that also netted him a Davis Cup crown on two occasions as well as accolades and admirers galore.
It is little wonder that such a distinguished record affords the 41-year-old significant kudos, while his influence in the game and ability to inspire spreads far and wide, transcending generations.
Take the Davis Cup Juniors by BNP Paribas Finals in Antalya earlier this month. Every morning, the sound of Holy Grail by Hunters and Collectors boomed out of Australian speakers as their players went through their pre-match preparations.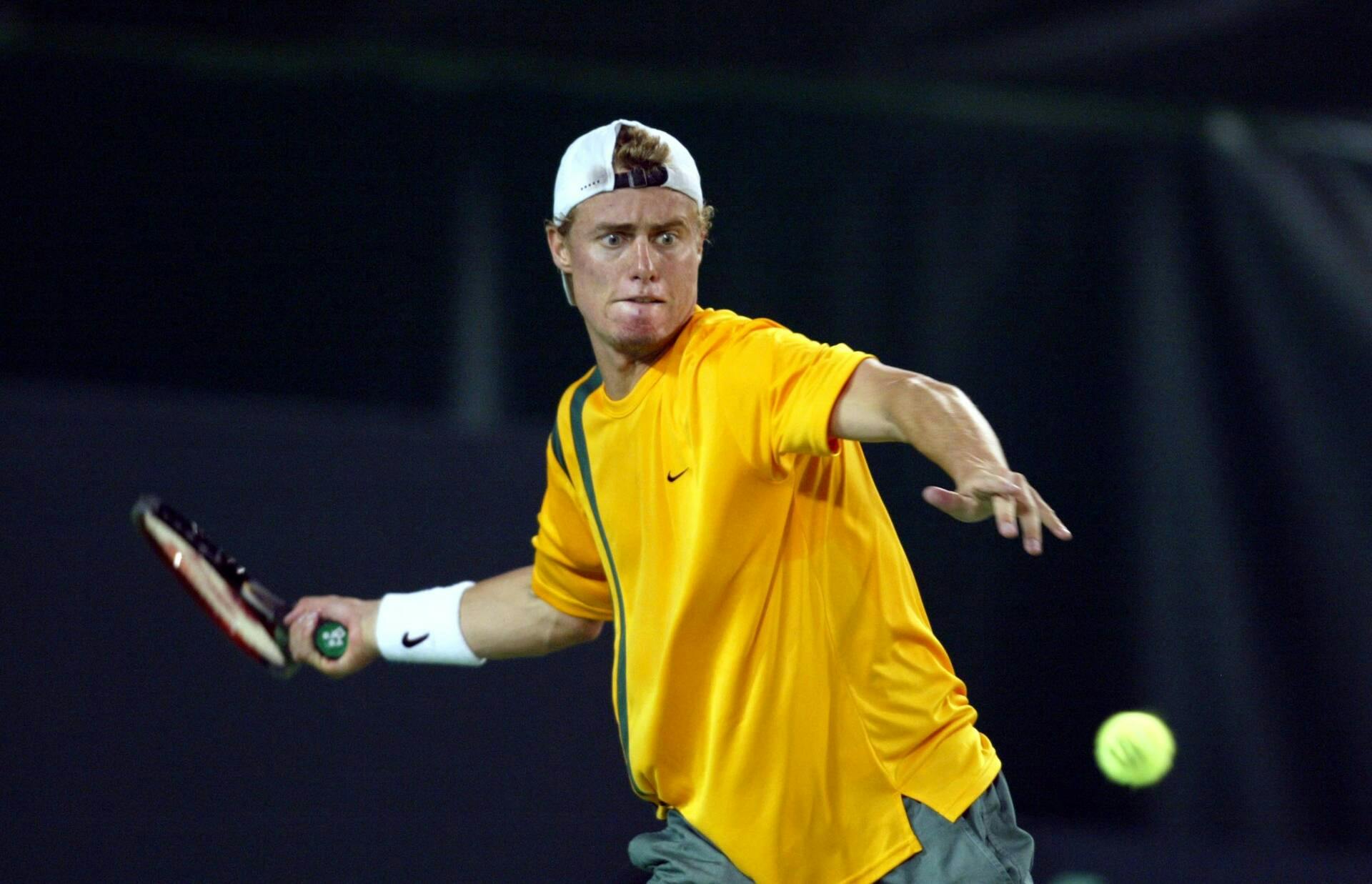 Further investigation revealed that two members of Australia's Davis Cup Juniors team, Charlie Camus and Hayden Jones, travelled with the senior team as 'orange boys' – up-and-coming players given the chance to practise with the senior squad – to Hamburg in September for the Davis Cup Finals by Rakuten Group Stage.
Holy Grail features prominently on Hewitt's playlist during Davis Cup weeks, something that has been passed to the new wave of emerging Australian talent as they advance their careers and progress along the player pathway.
Hewitt's impact upon world No.24 De Minaur – as his mentor, guide and now Davis Cup captain – is deep rooted and indeed well documented; the 23-year-old often shows similar traits to those of his idol during his playing days.
In training, Alex takes that level, that standard, to a high level, which drags everyone else with him (Lleyton Hewitt)
At his induction to the International Tennis Hall of Fame in July, Hewitt suggested that "competitor" might be the word that best defined him as a player, while he also said he "laid it on the line day after day".
After Australia set up a last-four showdown with Croatia following victory over Netherlands in the Davis Cup by Rakuten Final 8 quarter-finals on Tuesday, Hewitt referenced De Minaur in similar terms.
"In training, Alex takes that level, that standard, to a high level, which drags everyone else with him," he said. "For me, to see a young guy do that, step up and take the leading role on court, is something to be proud of. It makes my job a hell of a lot easier."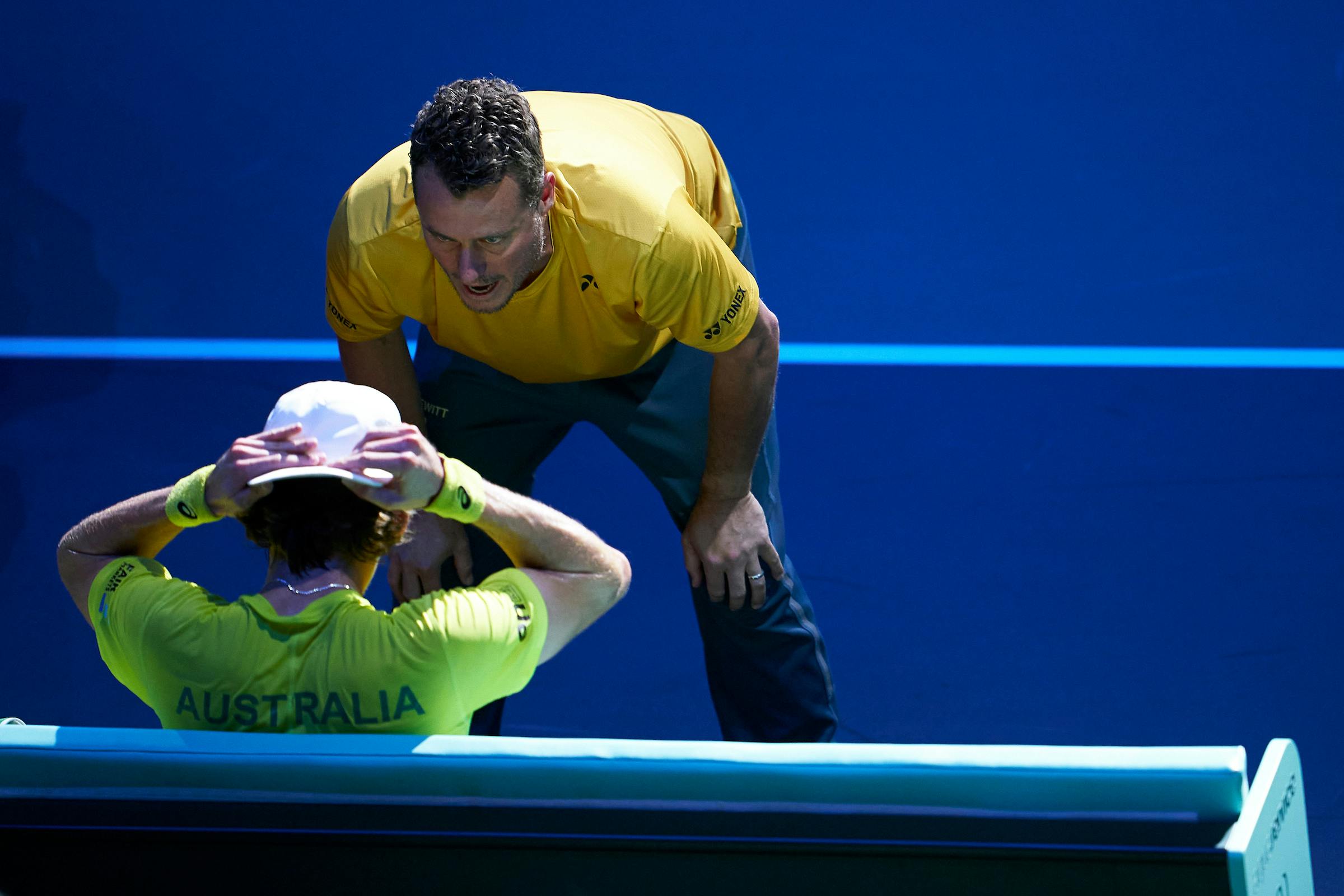 De Minaur has now won nine of his last 10 Davis Cup singles matches, with his latest victory against Netherlands' Botic van de Zandschulp firing Australia into an unassailable 2-0 lead. His form in national team colours is nothing short of exceptional.  
"To take my form on the ATP Tour to the next level, I probably need to bring Alex the Davis Cup player more often," he said. "But there is something special about representing your country, playing for Australia and being part of this team.
"It has always been a dream of mine and I will always do everything in my power to try and deliver for my country, my teammates and my captain. It's pride, it's passion and it's a whole lot of heart."
De Minaur epitomises all the things he lists and, together with compatriots Jordan Thompson, Thanasi Kokkinakis, Max Purcell and Matt Ebden, he is tantalisingly close to firing Australia to Davis Cup glory for the first time in nearly two decades.
Hewitt, who has more Davis Cup match-wins than any other Australian player, was front and centre of his nation's most-recent triumph in the competition back in 2003, which was sealed courtesy of victory over Spain in Melbourne.
However, the dedication and commitment of his players leads Hewitt – the only captain in the Final 8 to have won the Davis Cup as a player – to believe that Australia are in with an almighty shot of long-awaited glory in Malaga.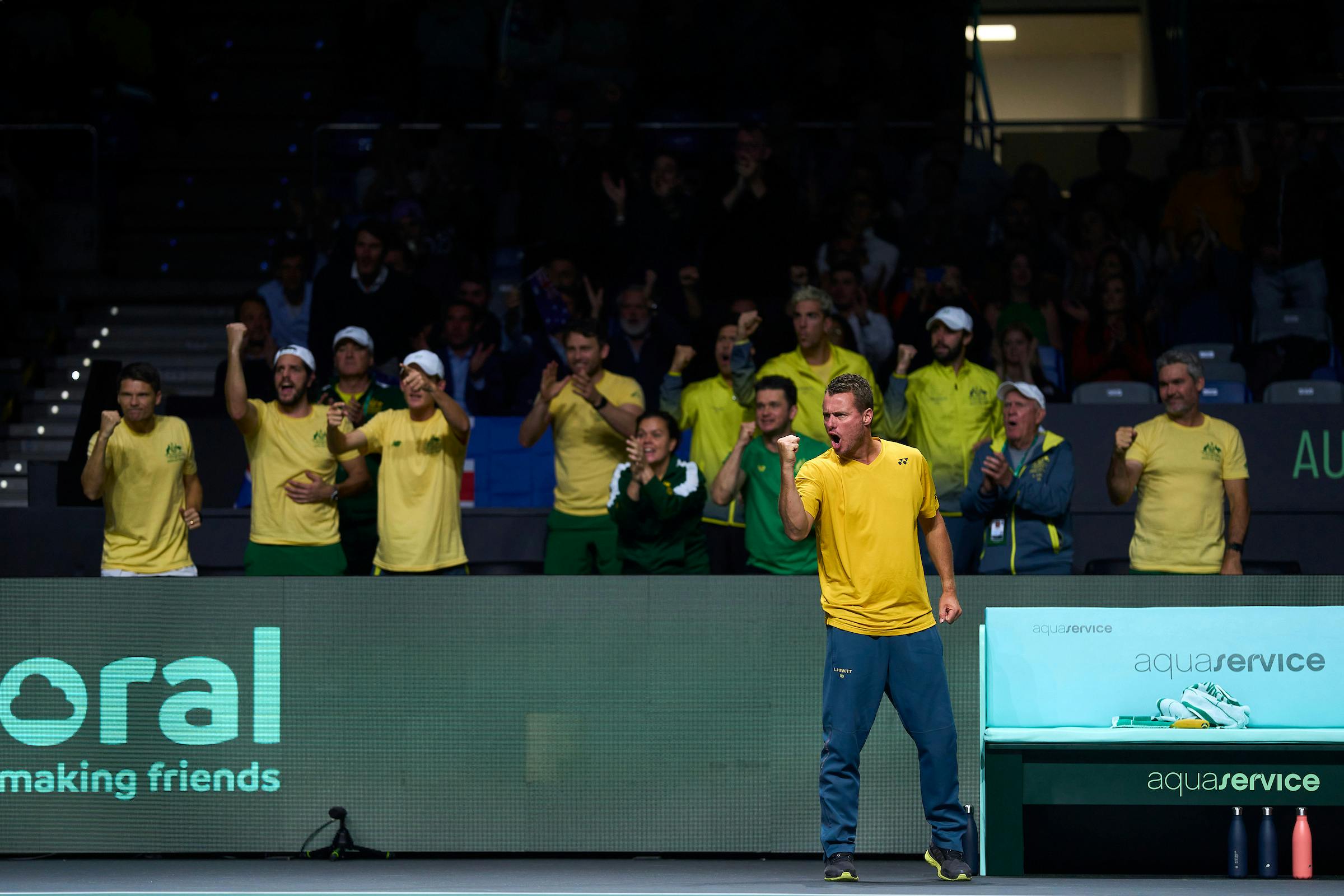 It has always been a dream of mine and I will always do everything in my power to try and deliver for my country (Alex de Minaur)
"I'm just really proud of the boys," added Hewitt. "It means a lot to them. They wear their heart on their sleeve and they love wearing the green and gold. The reason I'm still doing this job is because I love the Davis Cup competition and I love representing Australia.
"We could be going out there and rolling balls on a court, but as long as we are doing it for our country and wearing the green and gold, I'm going to get these boys to have that pride and that passion to wear their heart on their sleeve.
"My boys do a lot of hard work, they come together, and they back each other. That's why I couldn't be prouder."
With the hand of history firmly on their shoulder, the holy grail beckons for Australia once more.