The 44-year-old won a Davis Cup title as captain in 2015. His job is to select the best players available, so we've given him a challenge: to build the perfect British player. Do you agree with his choices?
It took 79 years for Britain to regain the Davis Cup and they did it under the watchful eye of captain Leon Smith. Dedicated from a young age to developing his career as a coach of professional players, Smith has extensive knowledge of British tennis over the last two decades. 
He didn't hesitate when we asked him to put together his perfect player combining the qualities of those who have left their mark on British tennis in recent years.
Andy Murray, the cornerstone
Great Britain won the Davis Cup with Murray as their number one. And Smith chooses no fewer than five of the the Scot's virtues: his perfect player would have Murray's backhand, also his return – which Smith considers one of the best of all time in world tennis – his physique, his footwork on the court and above all, his mentality: "[He's an] unbelievable fighter, never gives in, gives everything."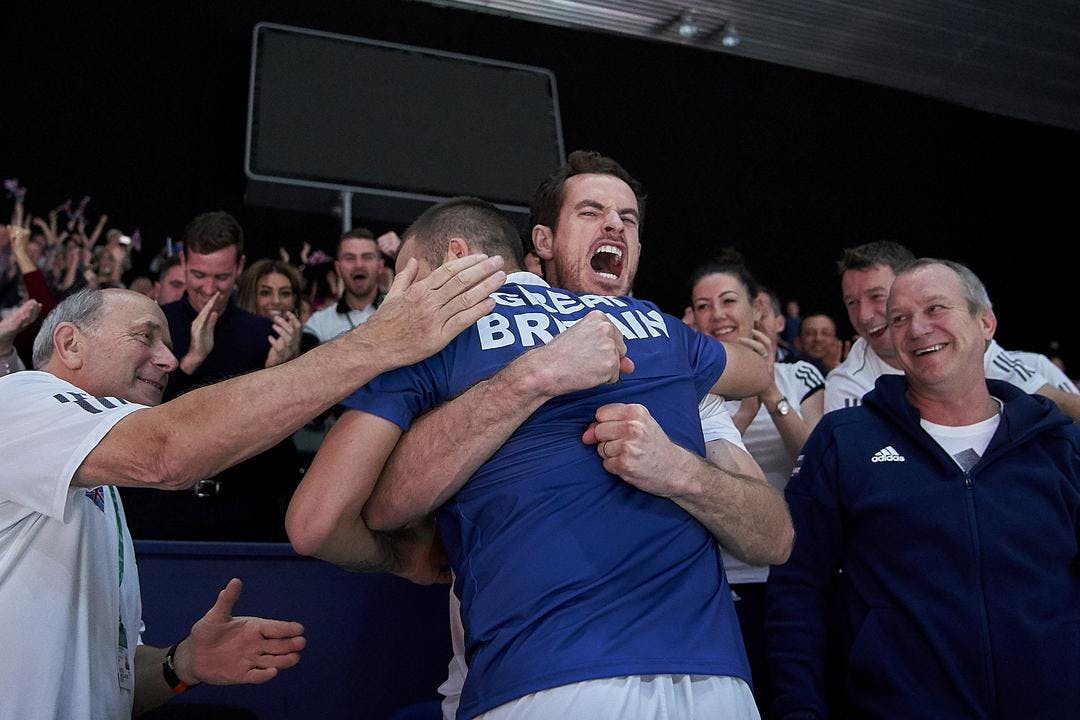 And from three other regular players on his most recent teams, Smith chooses different qualities. He would take Jamie Murray's volleying in doubles matches, which Murray displayed in the 2019 Finals, giving Rafa Nadal and Feliciano Lopez real trouble in a memorable semi-final. And two more essentials: "Forehand, I'm going to go with Kyle Edmund. He hits it so fast, so much spin. It's a great weapon". And for talent understood as general skills, "It's a tough one… I think I'll give that to Dan Evans".
Two nods to the past
It's hard to think of British tennis over the last two decades without two players who undoubtedly marked an era for their country: Tim Henman and Greg Rusedski. 
Smith chooses Henman for one of the most complex and lethal shots: the smash, but also for his volleying skills in the singles game. And that leaves Rusedski with his "lefty" serve, which Smith calls "One of the best of all time".
The Murrays, Edmund, Evans, Henman, Rusedski. There's one more question! What about the best dancer? "I can only think of a few times when we've celebrated after some wins, I'm going to say… hmm… Dan Evans".