Sébastien Grosjean has been captain of the French Davis Cup team since December 2018 and has the privilege of picking the players who will compete for the title. But what would he do if he could combine the talents of all French players – recent past and present to create the perfect one? Who would he select?
As a player, in 2001 the former world number four not only helped his country to its ninth Davis Cup title, but also made the semi-finals of Roland-Garros and the US Open. He reached the semi-finals of Wimbledon in 2003 and 2004.
France last won the Davis Cup in 2017, with Jo-Wilfried Tsonga leading from the front. Grosjean doesn't hesitate to include the 2008 Australian Open finalist's forehand in his perfect player, "because he can hit the forehand running". Richard Gasquet, who reached world number seven, and Australian Open and Wimbledon quarter-finalist Gilles Simon were both part of that 2017 winning team too, and Grosjean wants the former's backhand and the latter's mentality for his fantasy player.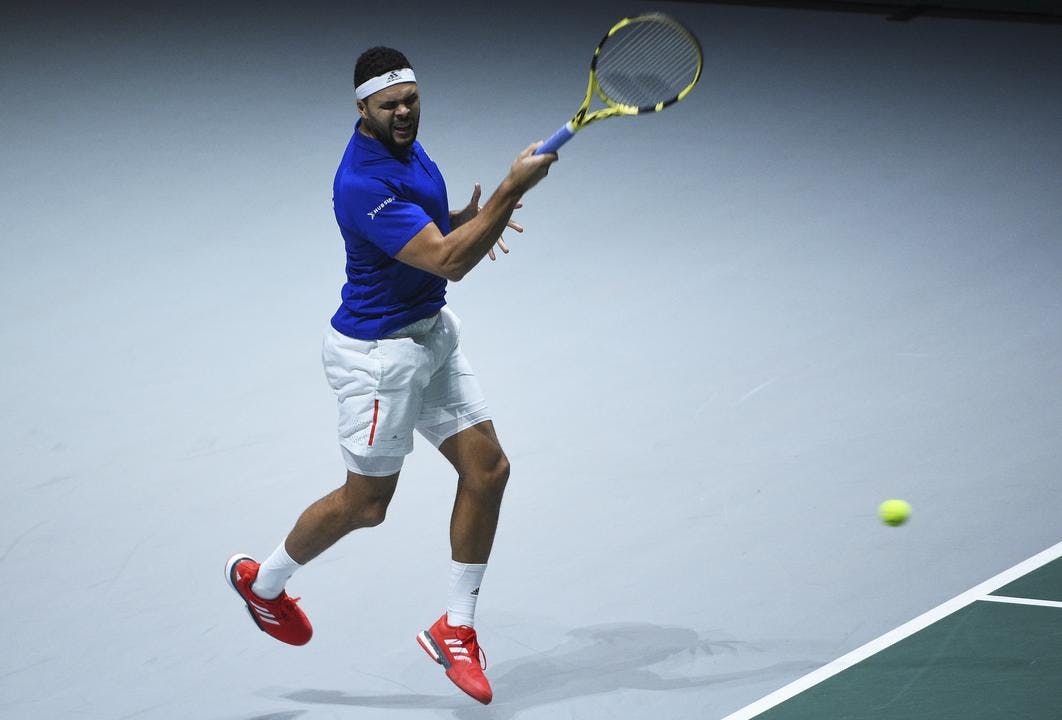 Bringing in the big guns
The captain is also looking to his predecessor, Yannick Noah. Noah played in the Davis Cup final in 1982 when the team lost to the USA. He won the men's singles at Roland-Garros in 1983, and in 1984 won the doubles, partnering Henri Leconte. Grosjean wants Noah's physique and overheads for his fantasy player. 
When it comes to raw talent, it's a tough one. "We are lucky to have lots of talented players," says Grosjean. But after a bit of thought it's Leconte who gets that honour. He also picks Leconte for his volleying although admits "it's tough".
 Leconte, who was on France's Davis Cup winning team in 1991, features again along with former world number four and two-time Davis Cup winner Guy Forget for service. And this time he can't split them so picks them both, "they were also lefty," he notes. 
Which just leaves footwork to complete his fantasy player. For this, Grosjean picks his 2001 Davis Cup teammate and Australian Open finalist Arnaud Clement. 
He's built a formidable French player. Would you change anything? :)