Michael Kohlmann has been Germany's Davis Cup captain since 2015. As a player, he helped them to the semi-finals of the competition in 2007 and now has the honour of leading the team in the new format Davis Cup by Rakuten Finals, where they will face Austria and Serbia in the group stage. He knows he's got a pool of great players at his disposal at the moment, but what if he could create the perfect German player by taking the best bits of all of them – and maybe adding a few from the recent past as well… we asked him who he would choose.
Perhaps the clearest indication of Germany's rich well of talent comes from Kohlmann's most frequent reply when considering each of the aspects of his perfect player: "That's a tough one". There are just so many to choose from. 
But he has to choose – sort of. When it comes to his player's forehand he can't quite split the difference and so goes for two: Boris Becker and Marc-Kevin Goellner, who are "both former Davis Cup champions and both had a great forehand and a lot of power in it." Goellner, who won the Davis Cup with Germany in 1993, retired in 2004 and Becker, multi-title winner – including two Davis Cups – and former world number one, played his last match in 1999. It seems there's been no forehand since then that Kohlmann would rather have.
He has the luxury of choice too when it comes to the backhand, deciding in the end on another player who has hung up his racket – another member of that 1993 Davis Cup title-winning team, Michael Stich, although he adds that "Tommy Haas and Philip Kohlschreiber both have a great one-handed backhand, and for a two-handed backhand I would pick Sascha Zverev."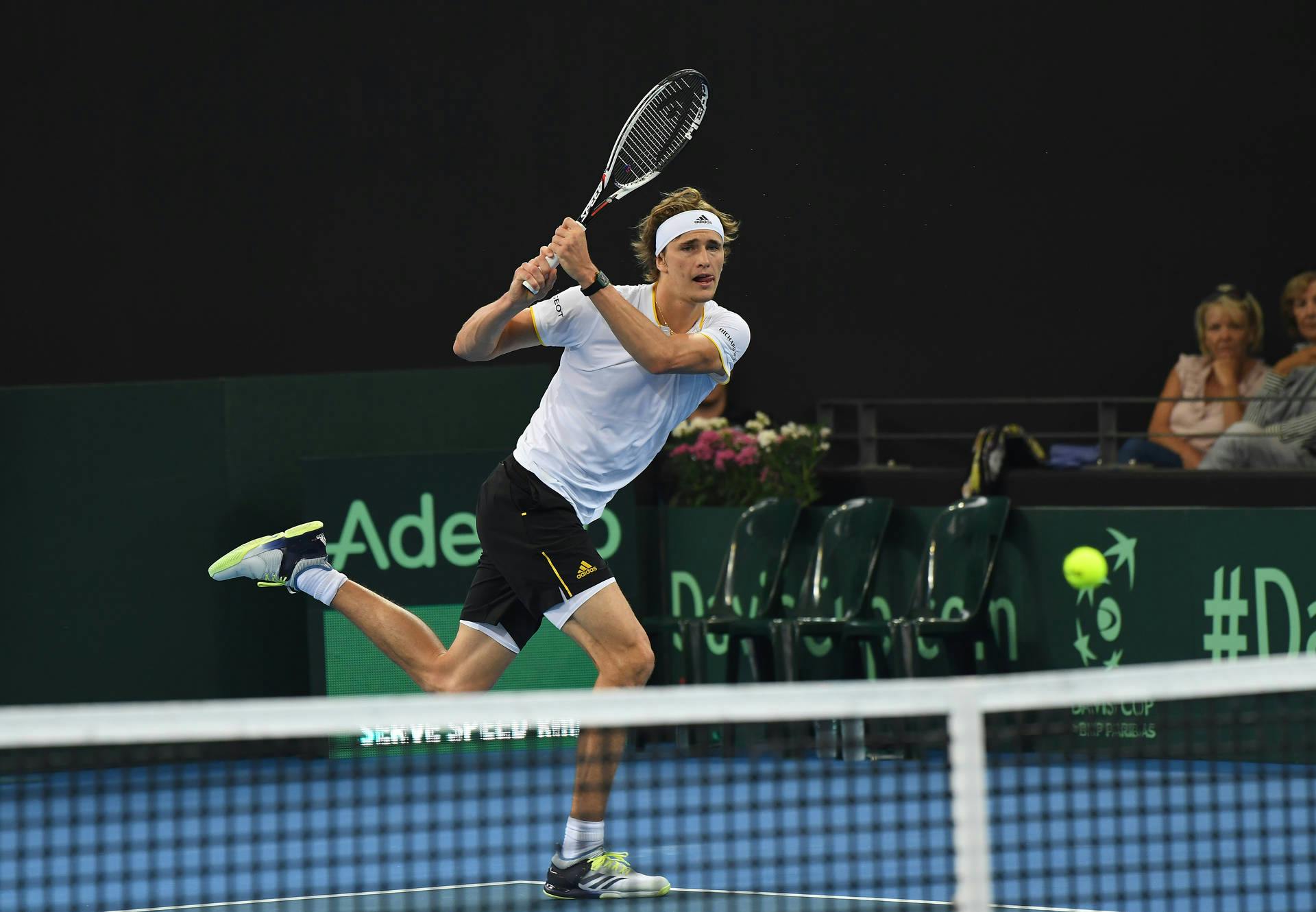 Stich, who won the Wimbledon singles title in 1991 and then the following year took the doubles title with partner John McEnroe, also made Kohlmann's list for his pure talent: "He was like such a smooth player and, yes, a great talent."
Kohlmann is also more decisive when it comes to his player's mentality: "I go straight with Boris [Becker]." There's no hesitation on this one. 
One of those current players who has impressed him with his physique is 36-year-old Phillipp Kohlschreiber: "He's on our team now and he's the oldest player in our team and he's still there."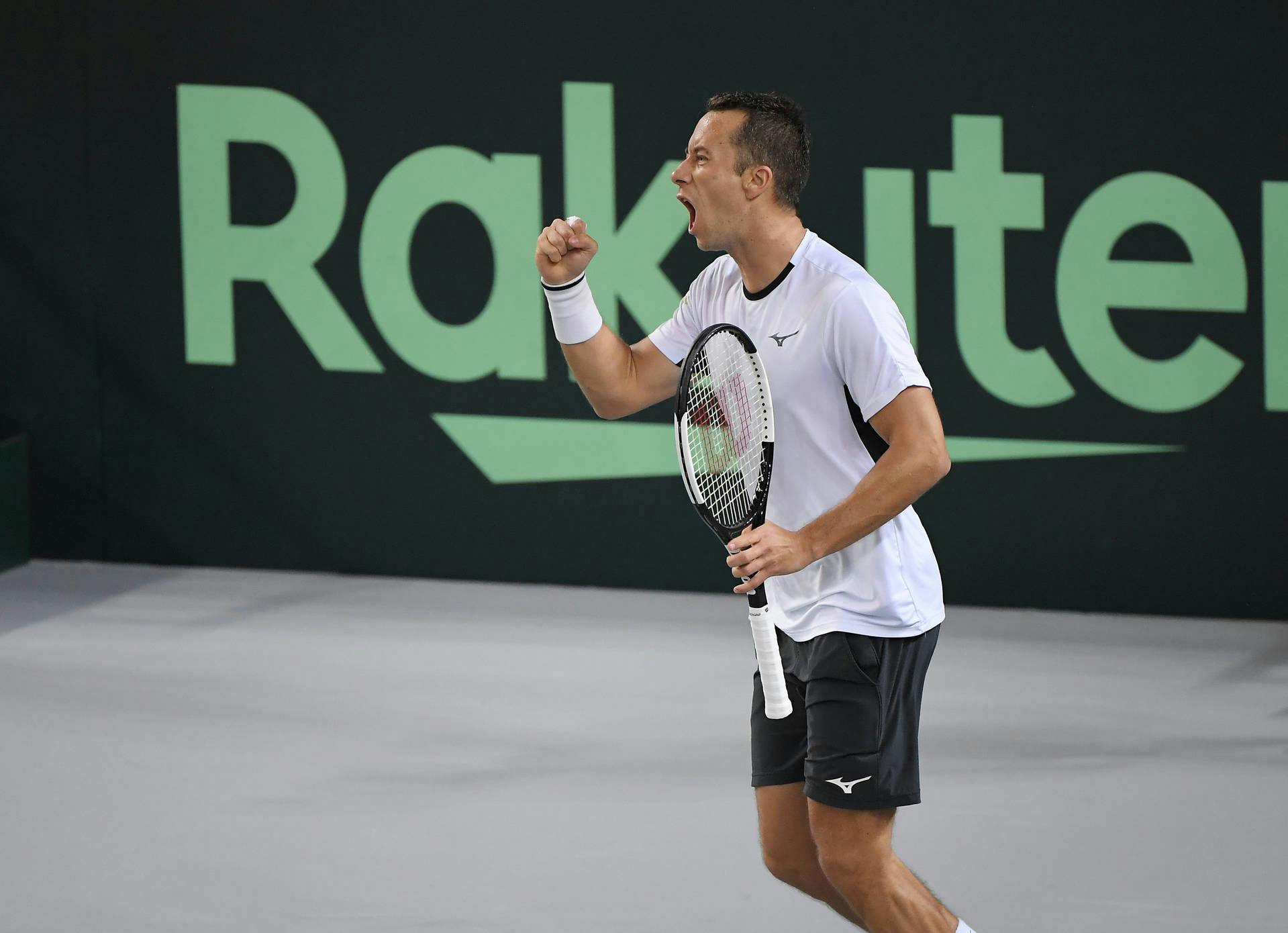 He's equally spoilt for choice when it comes to the perfect serve: "There's a lot of good service in our team. Zverev is one of them, Boris has a great serve, and Jan-Lennard Struff." And it's either Nicolas Kiefer or Rainer Schuttler for the return, players who retired in 2010 and 2011 respectively. 
However, there's a definite response from Kohlmann for who he would choose for his perfect volley, although he qualifies it to "reflex volley". For this, he goes for current team member and doubles specialist Andreas Mies, who helped Germany to the Davis Cup quarter-finals in 2019, and took the Roland-Garros title that same year with partner Kevin Krawiez. 
And it's Krawiez who Kohlmann finally chooses for his perfect player's overhead. It's another "good question" though.   
Which leaves only footwork. With so many amazing players to choose from, it's no wonder that he says that this is another "tough one", before deciding on former world number five, Schuttler again. But he doesn't finish without adding a small extra of his own, choosing "one who never actually played Davis Cup," doubles specialist Bjorn Phau.