They are often seen wearing team kit and sitting behind the captain in the front rows of the crowd, but they are certainly not there to simply spectate. Up to 20 people make up a nation's Davis Cup team and each are key to the success of the players on court. Twelve months ago in Madrid, every member of the 18 teams there experienced the intensity of the first edition of the Davis Cup by Rakuten by Madrid Finals. It was a new format and a fresh challenge for all involved.
They suffer, they cry, they laugh, they jump, they scream, they pump their fists but, above all, they give everything so that the players and their captain have everything they need on and off court. They are the members of the backroom team – there can be up to 20 of them – and, like the players, are united by a single goal.
Twenty might be a surprisingly high number, but in addition to the four or five nominated players and the captain, each team would usually bring their own stringer. Tennis players want someone they can count on who can prepare their rackets and take care of the small details.
Recovery is crucial at any event and with the players performing under the intense pressure of the Davis Cup Finals, the wear and tear is enormous, so a couple of physios tend to travel with the team.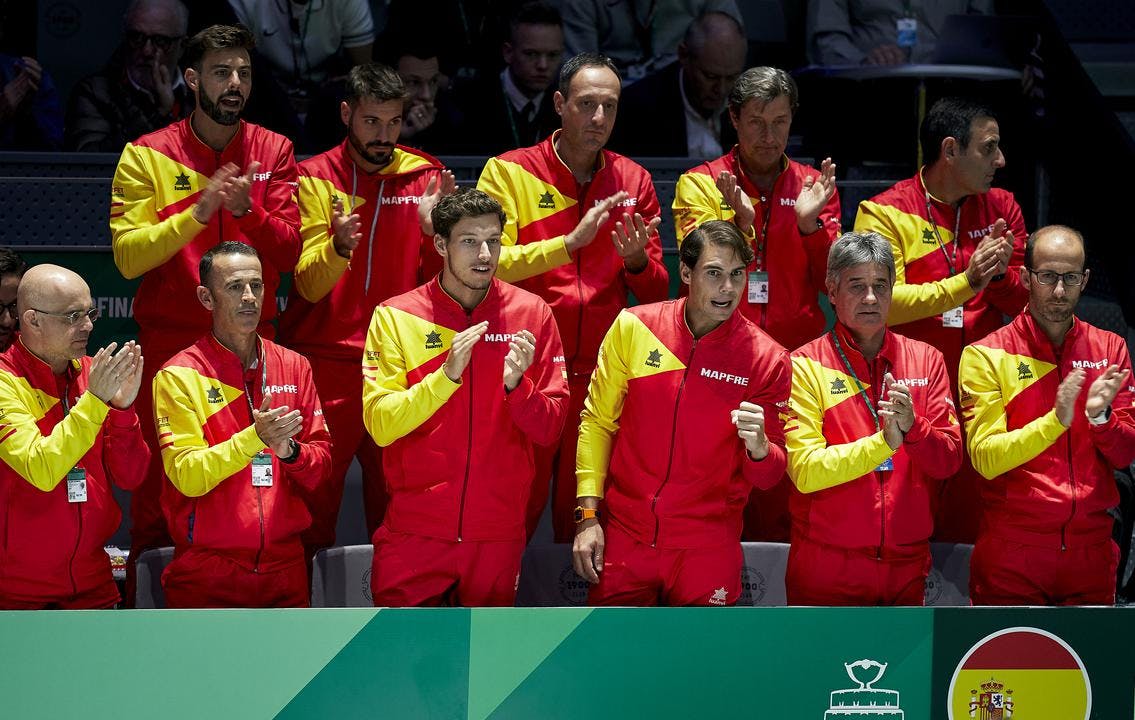 In addition, a doctor would usually be part of the delegation also, someone who is aware of the players' medical history and their physical strengths and weaknesses. The doctor is on hand to evaluate any injuries or discomfort, while their opinion is key in avoiding problems on court.  
Other valuable members of the team are coaches, with many teams incorporating the players' personal trainers as part of their staff so they can share their feelings with the captain during practice sessions.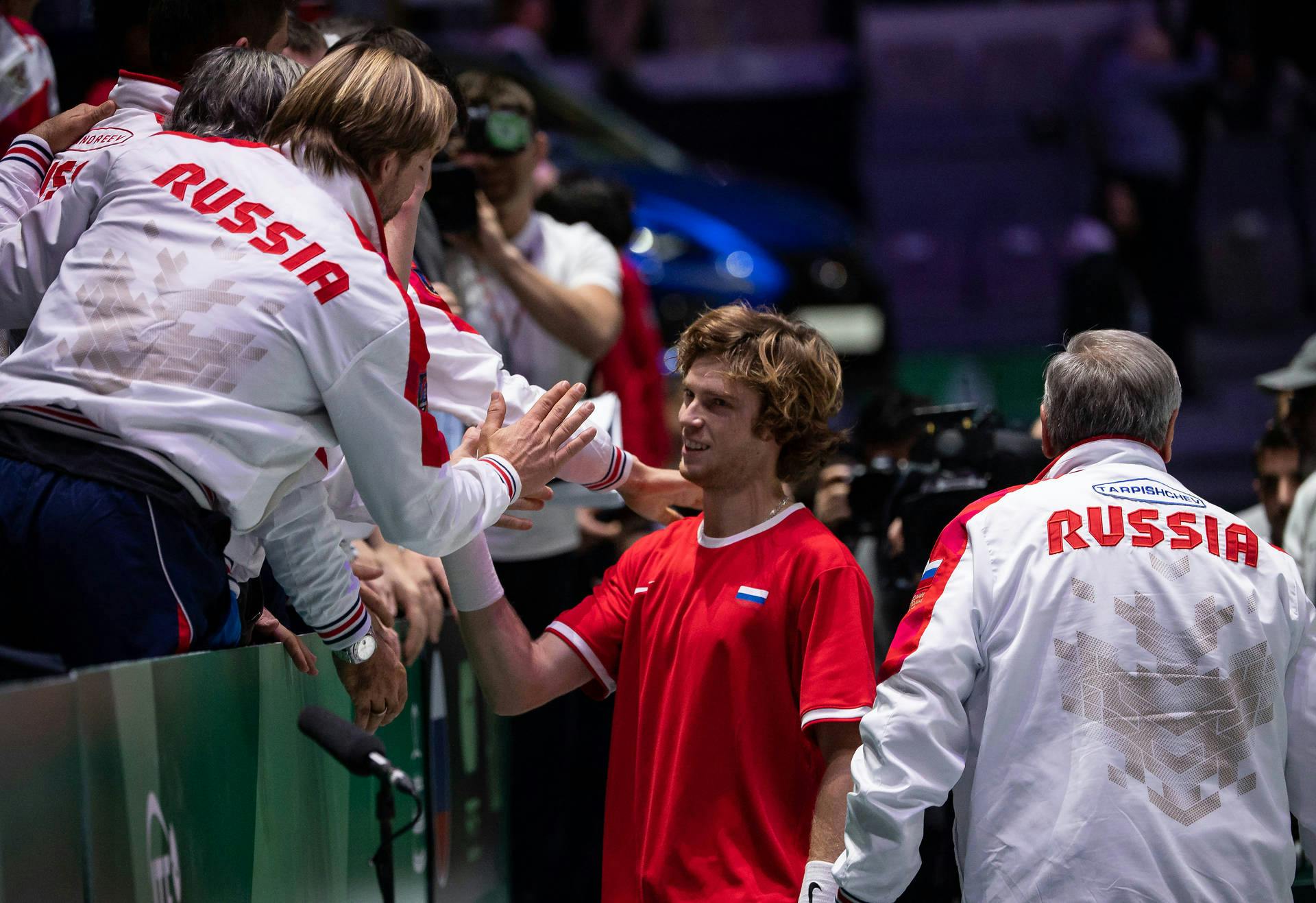 Each nation also has someone focused on logistics to make sure everything runs smoothly. They would oversee and be the point of contact for players regarding things like hotel arrangements, transport, practice courts, changing rooms as well as team commitments and schedules. In short, they ensure that everything is taken care of.
Many of these duties would be supported by other team members such as a press officer, whose role it is to liaise with the media and facilitate press conferences. There are also more specific roles which are undertaken such as a security manager, community manager, translator and training partners.
Whatever role an individual performs, they are undoubtedly part of the team. Everybody within that environment shares the same dressing room, travels together and plays an important part in building team cohesion and giving the players the best chance to achieve on court.
These people are often the first to be embraced by players if things have gone well and while they may not take the limelight, they are integral to the success of their nations and the competition as a whole.
#DavisCupFinals