The Knock-out Stage of the Davis Cup Finals will be held 22–27 November, with quarter-finals played from Tuesday to Thursday, semi-finals on Friday and Saturday and the grand finale on Sunday at 1:00 pm.
Tickets for the 22–27 November 'Final 8' of the Davis Cup by Rakuten Finals, taking place in Malaga, Spain are now on sale.
Ticket sales for Malaga's knock-out stage of the Davis Cup Finals were launched with a 1,600 m2 banner at La Malagueta bullring with a message reading 'Málaga, this Davis is for you' ('Málaga, esta Davis va por ustedes').
Malaga will host the eight best teams in the world, the top two nations from each of the four groups that will meet from September 13–18 at four different venues: Bologna, Glasgow, Hamburg and Valencia.
It will be the first time that the Davis Cup Finals have taken place in Andalusia, at the 10,000 capacity Martin Carpena Pavilion.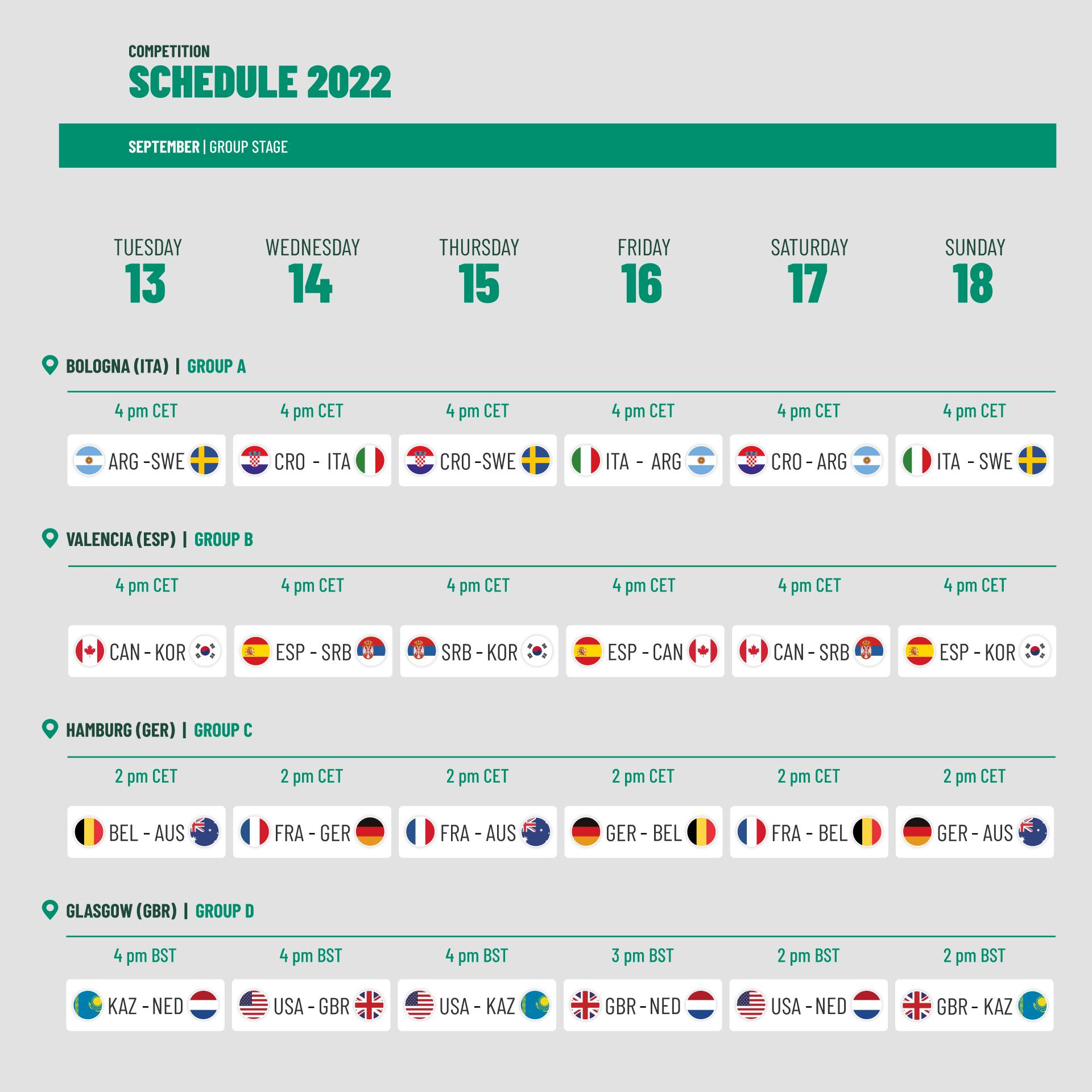 The Davis Cup Finals quarter-final match-ups are as follows:
Winner Group A v Runner-up Group D
Winner Group C v Runner-up Group B
Runner-up Group C v Winner Group D
Runner-up Group A v Winner Group B
The 'Final 8' schedule has been revealed:
The Davis Cup returns to Malaga for the first time since September 2003, when Spain beat Argentina 3-2 in the semi-finals of the then World Group.
The region of Andalusia has hosted the competition on multiple occasions, including the finals in 2004 and 2011, both played in Seville; and Spain's last Davis Cup tie at home, a 3-1 victory over Romania in the 2022 Qualifiers, which was held in Marbella.
Tickets are available on www.daviscupfinals.com, with several packages available for fans.
The 'Full pass' will give access to the entire competition (quarter-finals, semi-finals and final); the 'Weekend pass' covers the semi-finals and the final; and the 'Semi-finals Pack' for both semi-finals on Friday and Saturday.
Tickets for Hamburg and Valencia are already on sale. Tickets for Glasgow will be released soon.
#DavisCupFinals
#byRakuten