From fan support to brand new champions, there were so many to choose from but we've narrowed down our top moments from a fantastic year.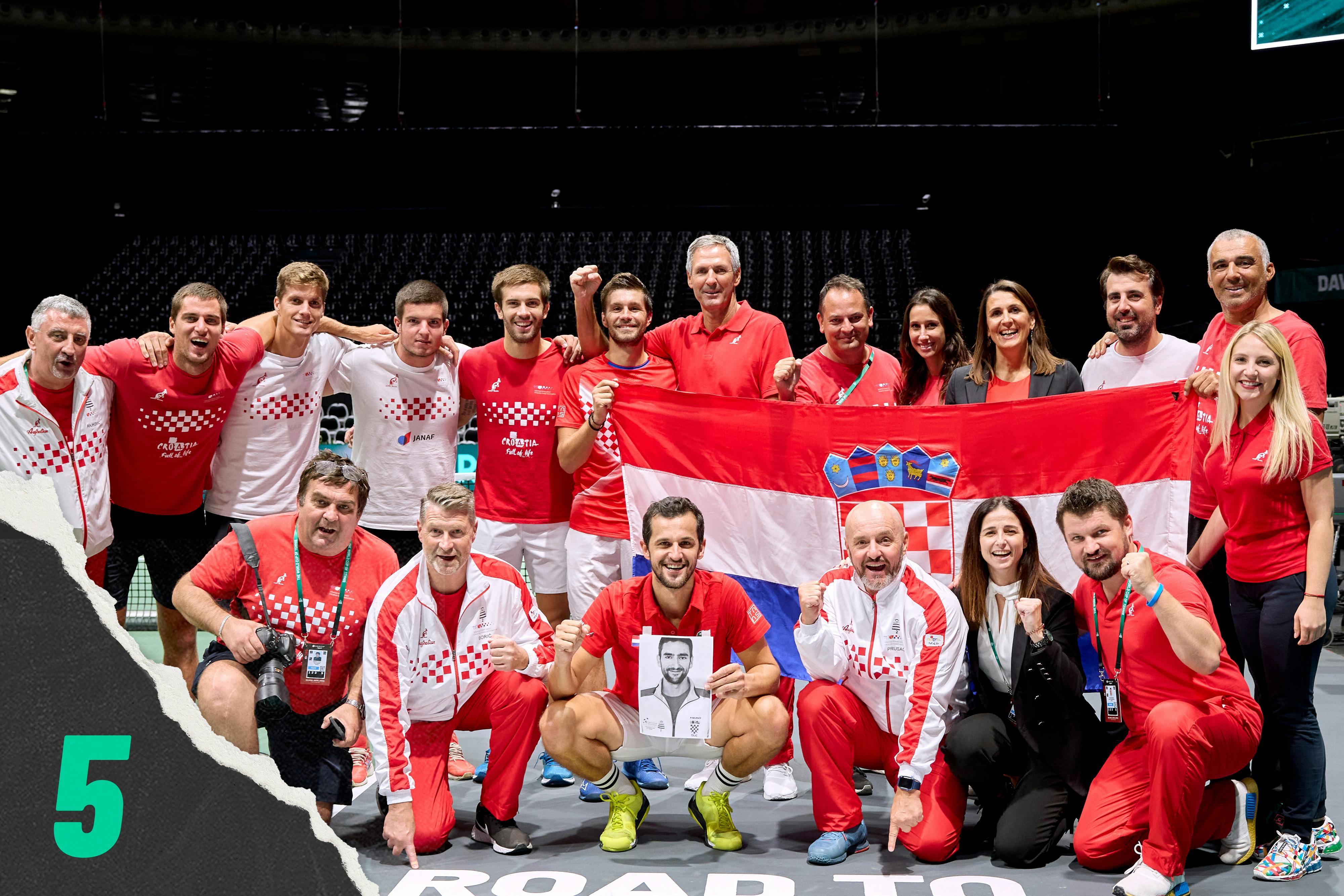 Croatia were determined that the injured Marin Cilic would join them at the Group Stage in Bologna where they faced hosts Italy as well as Sweden and Argentina - so they took a photo of him instead. Paper Cilic proudly sat on the team bench... he didn't miss a match. While his presence provided inspiration, Croatia also proved that they have the depth to succeed, qualifying for the Final 8 in Malaga where a rejuvenated Cilic rejoined them... in real life. Read more.
4. Every underdog has its day - Netherlands' extraordinary performance in Glasgow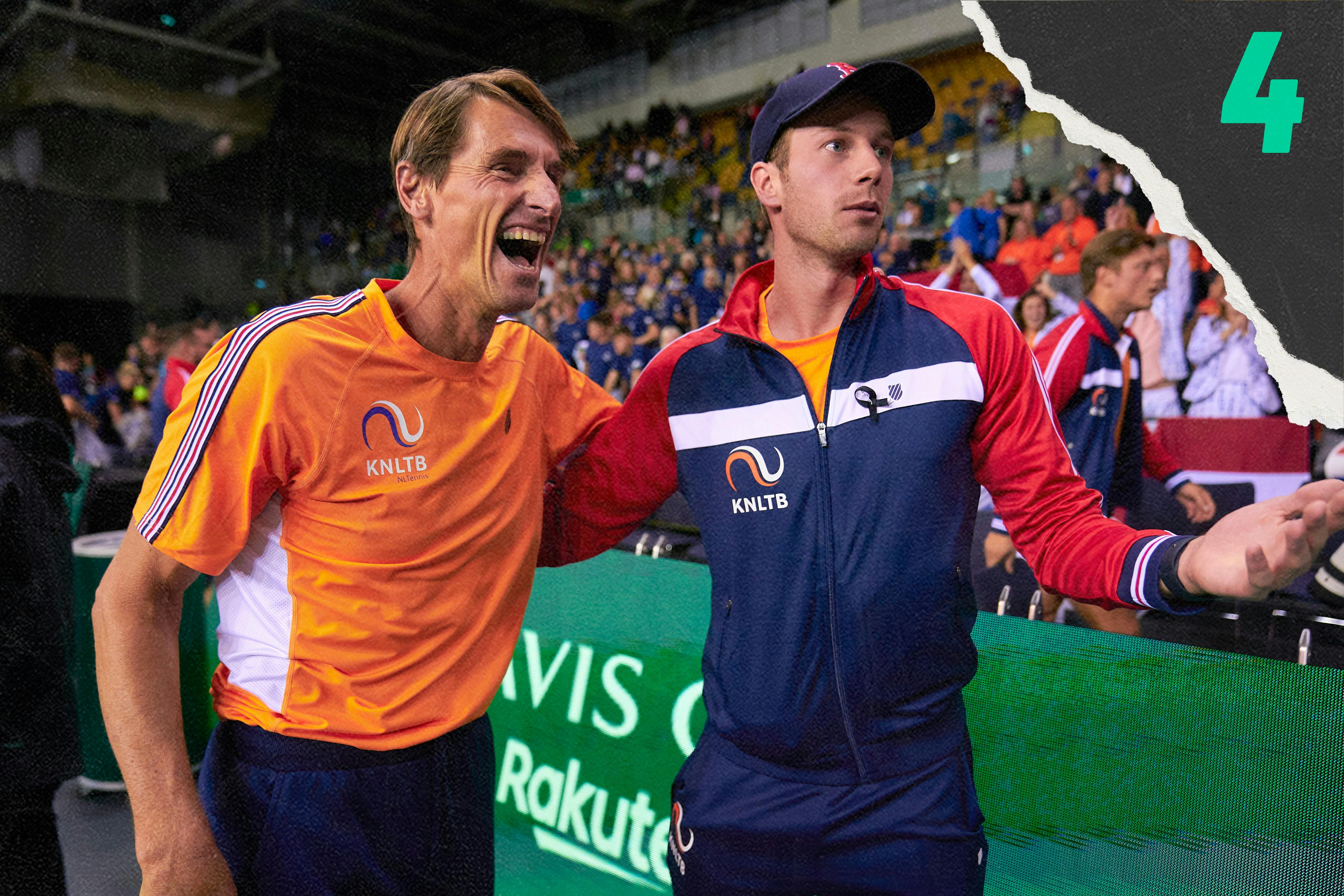 Paul Haarhuis' men arrived in Glasgow for the Davis Cup by Rakuten Group Stage as underdogs - at least on paper. They were the lowest ranked team and faced United States, Great Britain and Kazakhstan - a fearsome task. But the Dutchmen got down to business and methodically destroyed the opposition - with Botic van de Zandschulp dropping just one set all week. Read more.
It shows what the heart can do
3. Raising the roof - record-breaking numbers attend the Finals
Across all four venues for the Group Stage in September, and then again in November for the Final 8 in Malaga, tennis fans filled the stands with the noise, colour and passion we've come to associate with the Davis Cup. From the riot of Netherlands orange to the beat of the Croatian drums, it was a fantastic turnout: over both stages of the Finals a record total of 176,791 spectators showed their support for the competition. Read more.
2. New kid on the block - Carlos Alcaraz arrives in Valencia as new world No.1 and US Open champion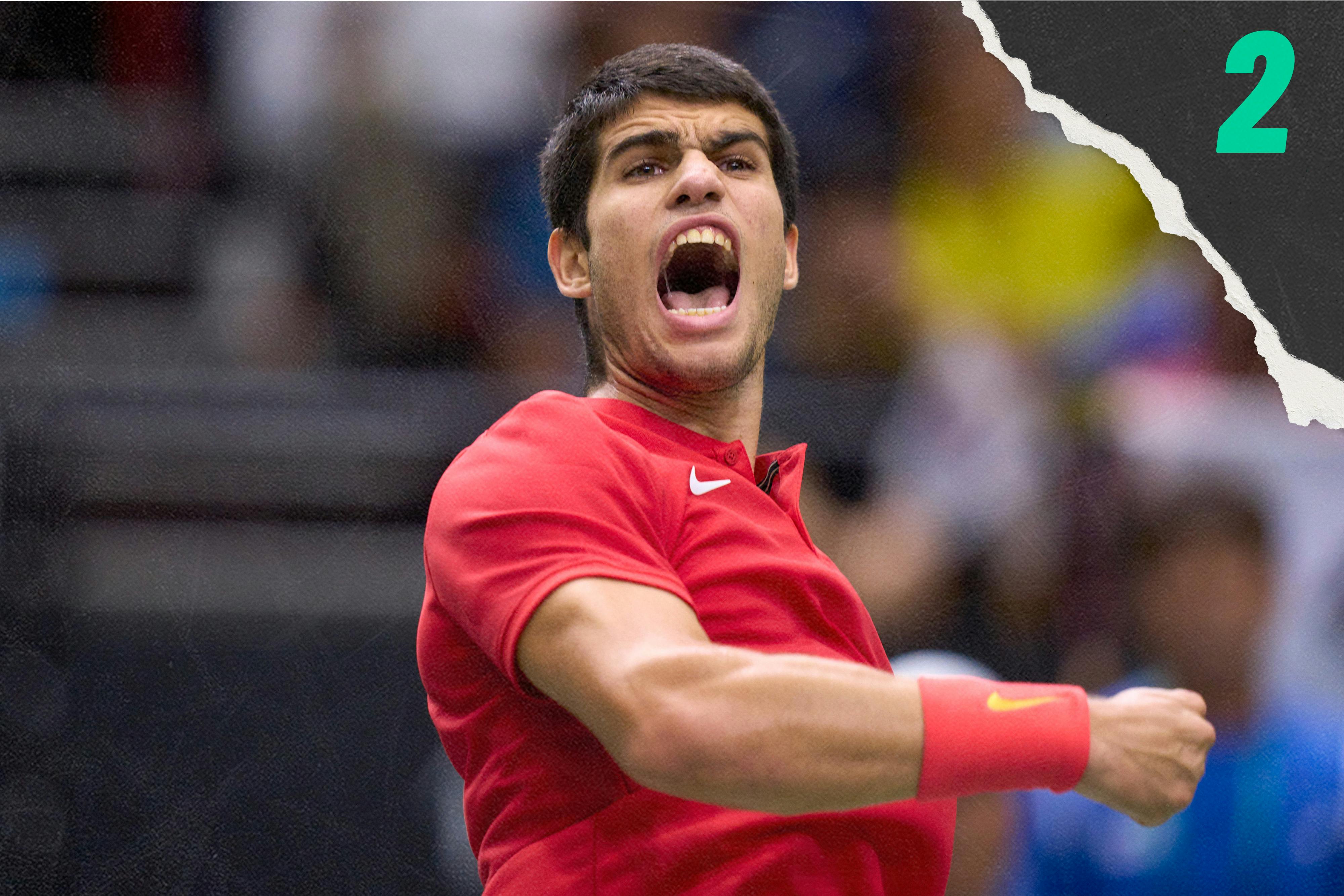 The extraordinary rise of Carlos Alcaraz continued in 2022 in New York where he took down players including Jannik Sinner, Frances Tiafoe and Casper Ruud to take the final Grand Slam of the year, earning himself the accolade of the youngest men's world No.1 in the process. Fast forward just 48 hours and Alcaraz' arrival in Valencia to join Spain in the Group Stage brought fans and media to fever pitch. Read more.
What you experience playing Davis Cup is completely different
1. First time ever - Canada wins 2022 Davis Cup by Rakuten Finals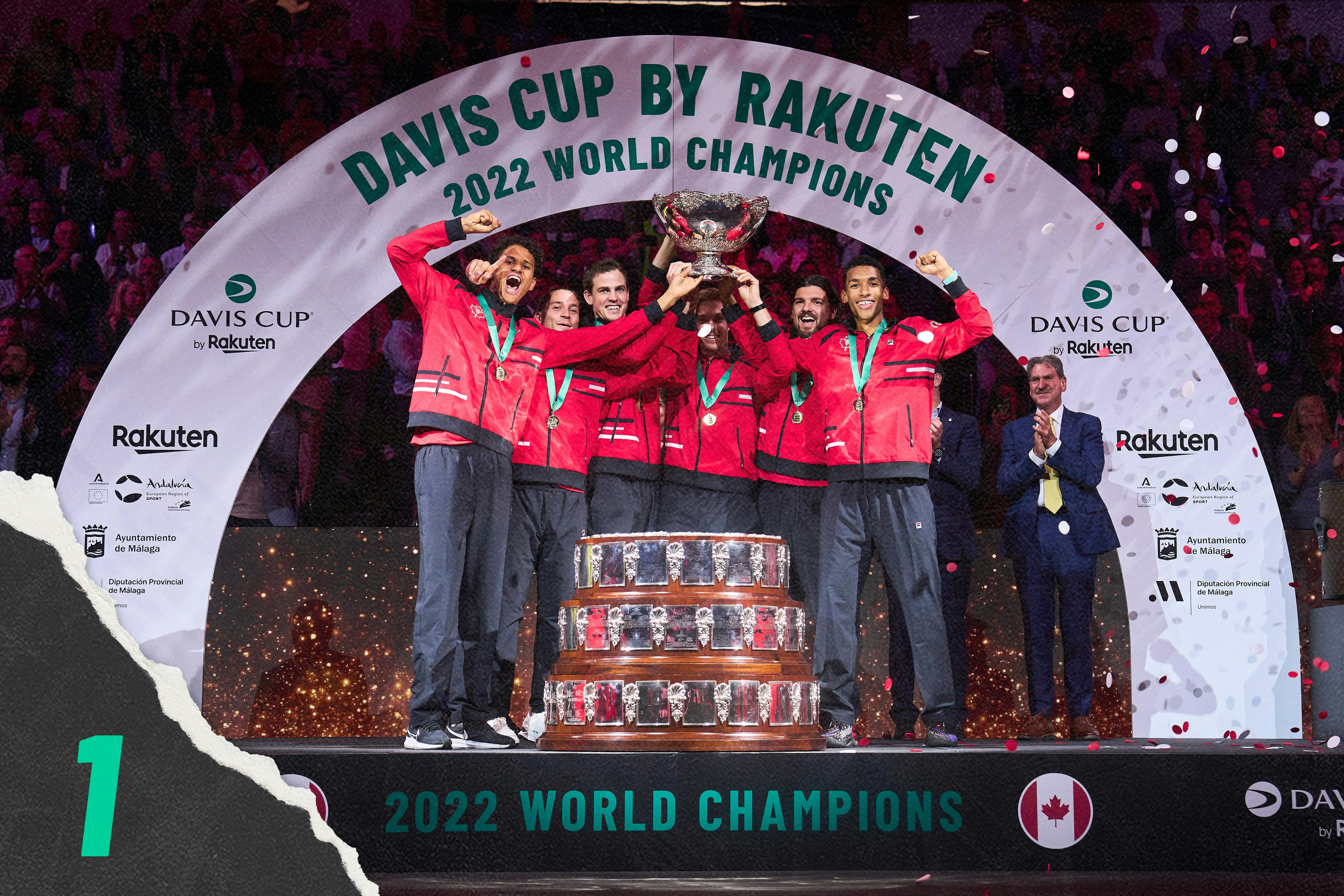 In the last tie of the Davis Cup by Rakuten Finals 2022, Canada faced Australia in the final in Malaga. Australia had already won the Davis Cup an impressive 28 times, whereas Canada had won it... never. But the combined force of Felix Auger-Aliassime and Denis Shapovalov, who along with Vasek Pospisil had proved so strong and consistent throughout the Finals, proved too much for Lleyton Hewitt's men and Canada can now proudly take its place in the list of winners on the trophy. Read more.
Tickets for the Davis Cup by Rakuten Finals 2023 and now on sale: find out more.
#DavisCup
#byRakuten