Sebastien Grosjean, Leon Smith and Jaroslav Navratil have all topped the Davis Cup podium as either a player or captain
When the draw was made for the Davis Cup by Rakuten Finals 2021, there was very much a winning vibe when Czech Republic, Great Britain and France were pitched together in Group C.
No other group at this year's event, whether in Madrid, Turin or Innsbruck, boasts such an array of decorated skippers, with all three captains – Sebastien Grosjean, Leon Smith and Jaroslav Navratil – winning the competition either as a player or captain.
Grosjean was a member of the France team, represented by Cedric Pioline, Fabrice Santoro and Nicolas Escude and captained by Guy Forget, which dispatched Australia in Melbourne in 2001 to claim their nation's third title in 10 years.
Smith, meanwhile, was in charge of Great Britain as they ended a 79-year wait for Davis Cup glory by defeating Belgium in Ghent, with Andy Murray winning two singles matches and teaming up to great effect with his brother, Jamie, in the doubles.
Three years earlier, Navratil guided Czech Republic to victory over Spain in Prague, with the Czechs making it back-to-back titles with success in 2013 also, although Vladimir Safarik was in temporary charge for the final.  
The memories of these triumphs burn brightly for all three, and it is those recollections that are helping to drive their desire to replicate the feat and ensure their nation has moments to savour at this year's Finals.
"I have amazing memories," said Grosjean, who featured in 16 ties for France after making his Davis Cup debut in 1999. "Australia was fantastic and even though it was far from France, the impact at home was big.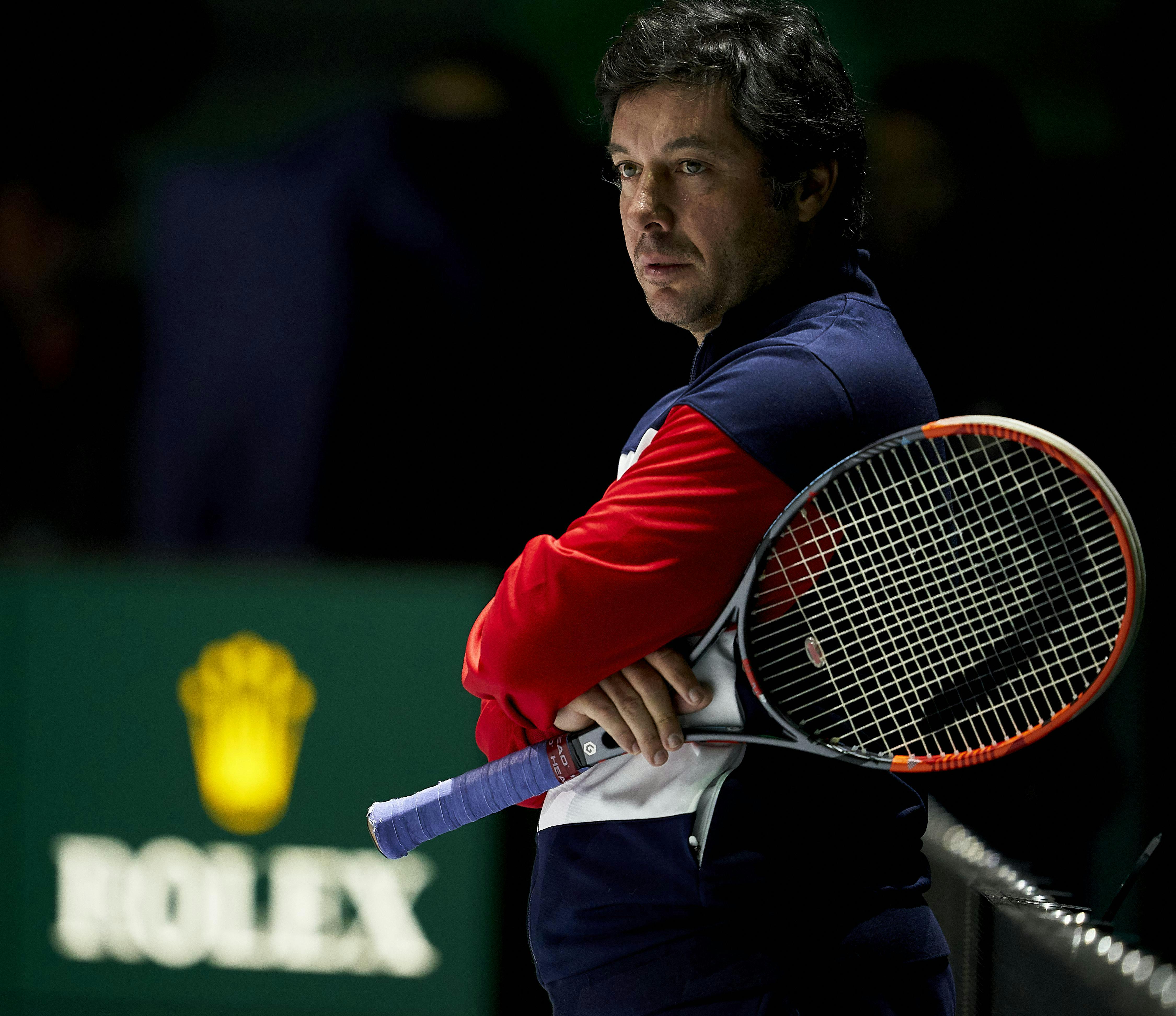 "The atmosphere in Melbourne was amazing, as was the team spirit in the French team and everything was perfect in the end. Twenty years later, I still have tremendous memories and share those with my team-mates.
"Even though I have been retired for more than a decade, I still have great memories of that final."
Grosjean was appointed France's Davis Cup captain in 2018, succeeding Yannick Noah, and oversaw his nation's challenge at the 2019 Finals in Madrid – the first instalment of the revamped competition.
France will contest the opening clash of the 2021 Finals in Innsbruck when they draw swords with Czech Republic tomorrow. Despite the difficulty of the group, Jiri Vesely has already spoken this week of the belief that exists within the Czech camp as they bid to advance from Group C and make the quarter-finals.
It is an ambition shared by Navratil, who was appointed Czech Republic's Davis Cup captain in 2006, with the 64-year-old urging his players to represent their nation with pride as they prepare for their maiden Finals appearance.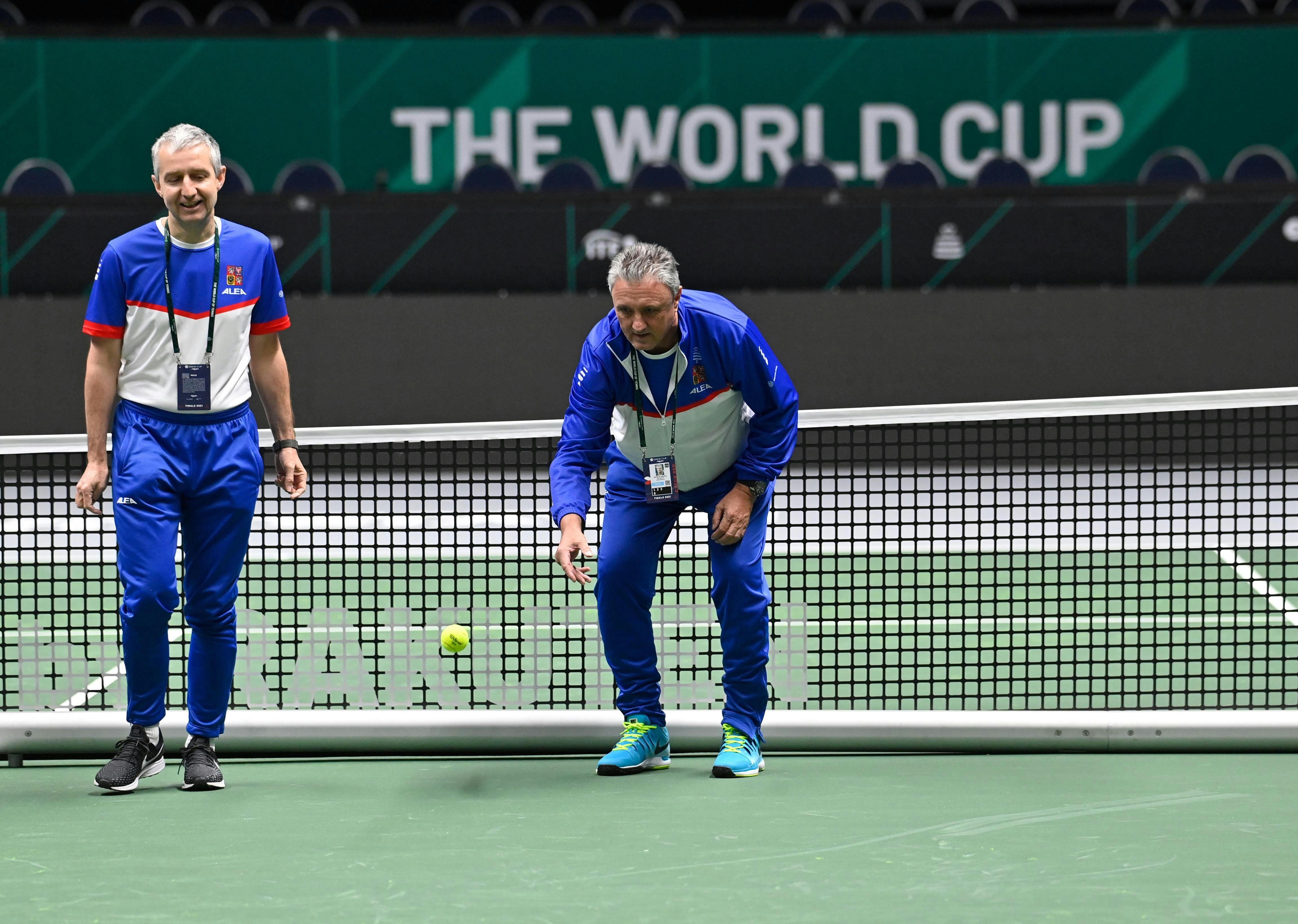 Those consecutive titles for Czech Republic in 2012 and 2013 – the latter was won in Belgrade – still resonate hugely with him, while between September 2011 and April 2014 his nation went unbeaten and won 11 successive ties.
"Through 2012 and 2013, we won the Davis Cup twice, the first in Prague and the second in Serbia, and they were big titles and big memories," said Navratil. "My players here are hungry to play for their country and try their best.
"It is very important for us that we qualified for the Finals. We have a tough group, but I hope that my players gather lots of experience and take that forward."
Great Britain's opening tie is against France on Saturday, with Smith looking for his side to build on their performance at the 2019 Finals, when they reached the last four before succumbing to Spain. As with Grosjean and Navratil, he is keen to summon the spirit of past glory.
"In 2015, we had not won it in such a long time, so there were a lot of emotions going into the Final, especially with a player like Andy [Murray], who was leading the team and playing pretty much every single match," said Smith.
"There were some amazing atmospheres that year – we had three ties at home in front of sell-out crowds – before winning the final away in Belgium. It was an amazing occasion, and those memories will stay with me and the team forever.
"These players are proud to represent their country, it is like a big family, and with there being no crowds here in Innsbruck, we will have to create some noise the best we can. As I say, the players are proud to represent their country."
#DavisCupFinals #byRakuten