This weekend, Italy announced Filippo Volandri as the new captain of its Davis Cup by Rakuten team. His arrival continues to confirm countries' commitment to putting their trust in great players from a successful past. But do you know who the 18 captains of the Davis Cup Finals 2021 are? Let's take a look.
Spain. Sergi Bruguera
A double Roland-Garros champion
A former professional tennis player and one of the Davis Cup captains with the best player record. Throughout his career, Bruguera won 14 titles, including two at Roland-Garros  (1993 and 1994), and reached number 3 in the world ranking. He represented Spain in the Davis Cup on numerous occasions but his moment of glory came as captain when in 2019 he lifted the trophy with his players.
Russia. Shamil Tarpischev
The eternal legend
The 'eternal' Shamil Tarpischev is still, at 70 years of age, in the captain's seat, which he first took over in 1974. Did you know that he holds the record for matches as Davis Cup captain? And the number, now close to 100, will continue to rise…
Ecuador.  Raúl Viver
From the court to the bench
At the end of 1993, having recently retired, Raúl Viver was approached to be captain of the Davis Cup team. He has held the position since then and is one of the longest-serving captains in the competition. The Davis Cup has played a leading role in Viver's career; he debuted as a player in 1978 and was part of the team that achieved promotion to the World Group in 1983.
Canada. Frank Dancevic
Youth and experience
He took over from his former coach, Martin Laurendeau, in 2018, and at 36 years of age he already knows what it's like to lead a team to the final of the competition. He has been one of the Davis Cup 'faithful', participating in the competition for more than 15 years, since 2002, with the only exceptions of 2008 and 2017, which earned him the International Tennis Federation (ITF) Commitment Award.
Kazakhstan. Yuriy Schukin
The Finals will be his debut
Yuriy Schukin is a former professional player. Born in Russia, he has represented Kazakhstan since 2008. Schukin played in 13 Davis Cup ties and has a 9–8 win-loss record (2-2 in singles and 7-6 in doubles). His highest ranking was 119.
Sweden. Robin Soderling
A name in his own right
The former world number four premiered in his new position against Chile in this year's Qualifiers. A two-time finalist at Roland-Garros, in 2009 Soderling became the first player to defeat Rafa Nadal on the Parisian clay. He played 10 Davis Cup ties between 2004 and 2011, with a 14-4 record, helping his country to reach the quarter-finals in 2007 and 2008.
France. Sébastien Grosjean
A Davis Cup champion
The well-known former professional player was announced as the new captain for this new phase of the competition. During his career, Grosjean rose to number 4 in the rankings and won four titles. He was part of the French Davis Cup team 17 times and won the title in 2001.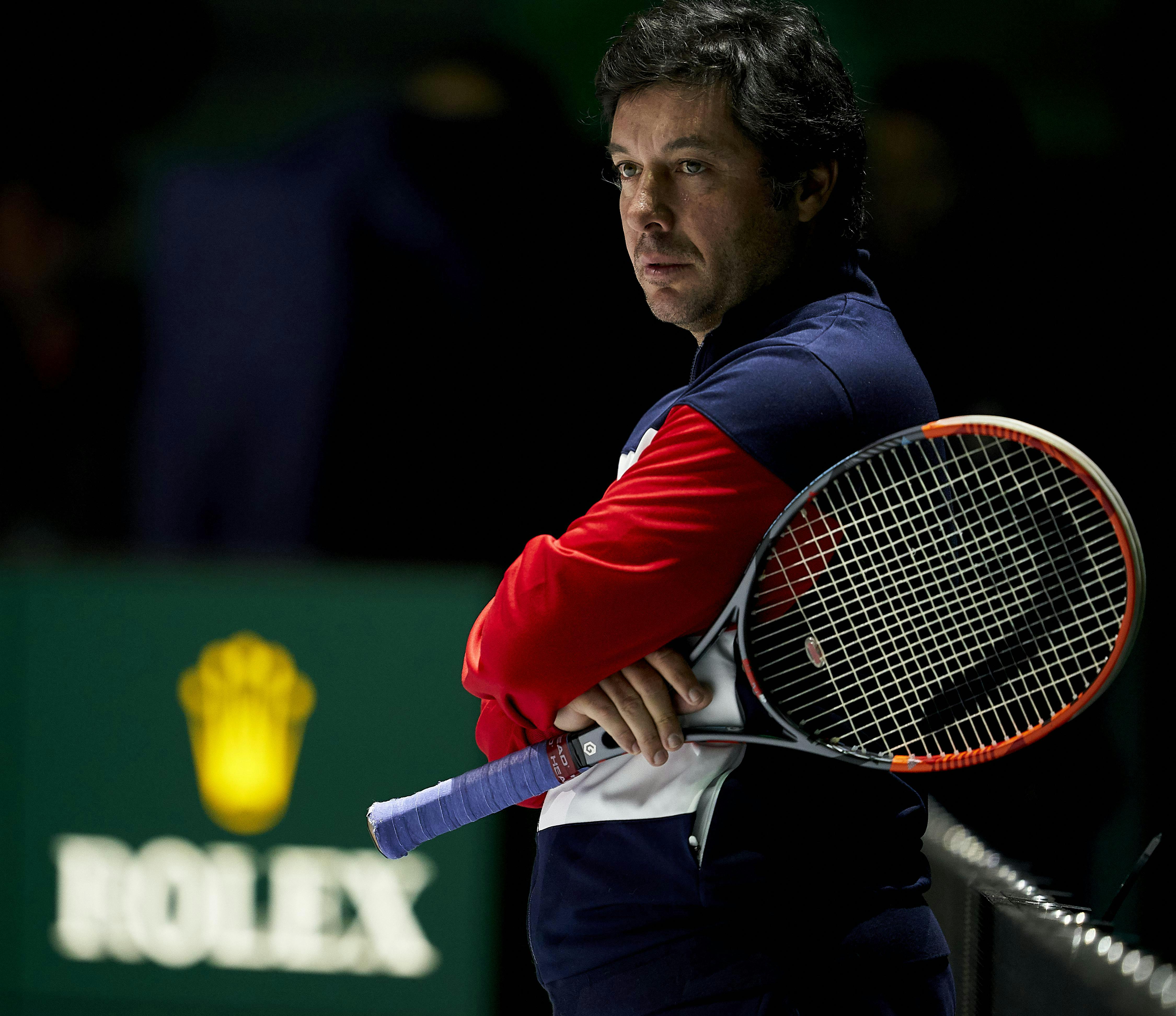 Great Britain. Leon Smith
Strength and consistency
Smith has been a regular in the Davis Cup in recent years. He assumed the captaincy midway through the 2010 season and, since then, in addition to winning the title in 2015, he led the team to the 2016 semi-finals and the 2014 and 2017 quarter-finals.
Czech Republic. Jaroslav Navratil
A true specialist
Navratil is a Davis Cup captain par excellence. He assumed responsibility for leading the Czech team in 2006 following a professional career in which he stood out especially in doubles, where he achieved a career-high world ranking of 31. 
Croatia. Vedran Martic
A coach of distinction
Vedran Martic is one of the most prominent Croatian coaches, appointed last December to replace Zeljko Krajan. He has trained a number of great players over the years, including Goran Ivanisevic, Karen Khachanov, Petra Martic, Anke Huber and Natalia Medvedeva.
Australia. Lleyton Hewitt
A former world number one
Lleyton Hewitt became the youngest ever world number one in history in November 2001 at the age of 20 years, eight months and 26 days. The Australian star had an outstanding professional career with a total of 30 titles, including two Grand Slam and two Masters titles. He was also Davis Cup champion in 2003.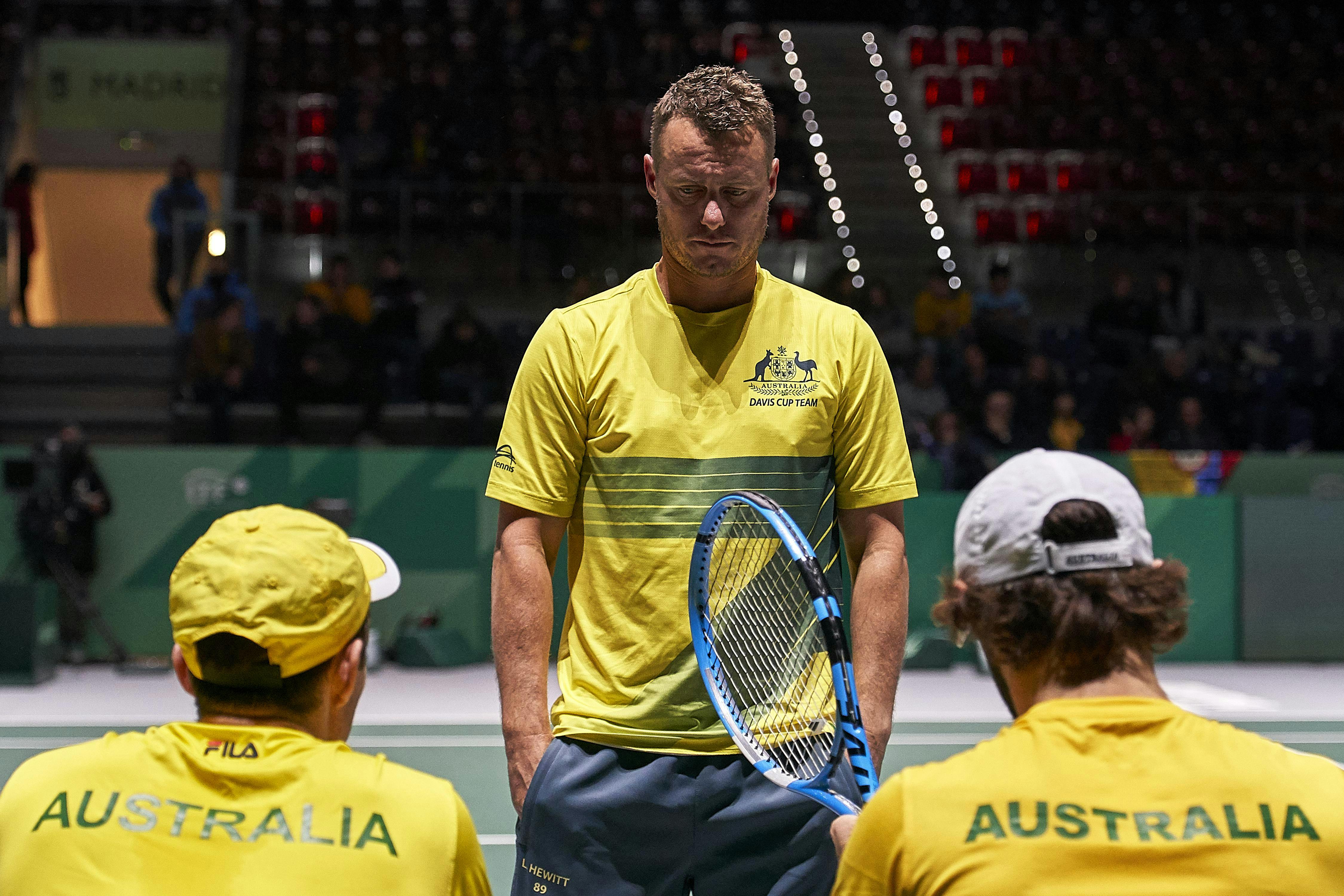 Hungary. Gabor Koves
Ready to make his mark
Gabor Koves represented Hungary in doubles at the Seoul 1988 Olympic Games. He has been captain since December 2016. The team will debut in the Finals in 2021 and with nothing to lose, they could be a big threat.
United States. Mardy Fish
Experience at the service of the team
Former world number 7 and Davis Cup veteran Mardy Fish was named in 2019 as the new captain of the U.S. Davis Cup team. Fish reached the singles quarter-finals at three of the four Grand Slams and won a combined 14 ATP titles (six singles, eight doubles) before retiring from playing at the 2015 US Open. He also produced a number of signature performances while representing his country, earning silver in the singles at the 2004 Athens Olympics.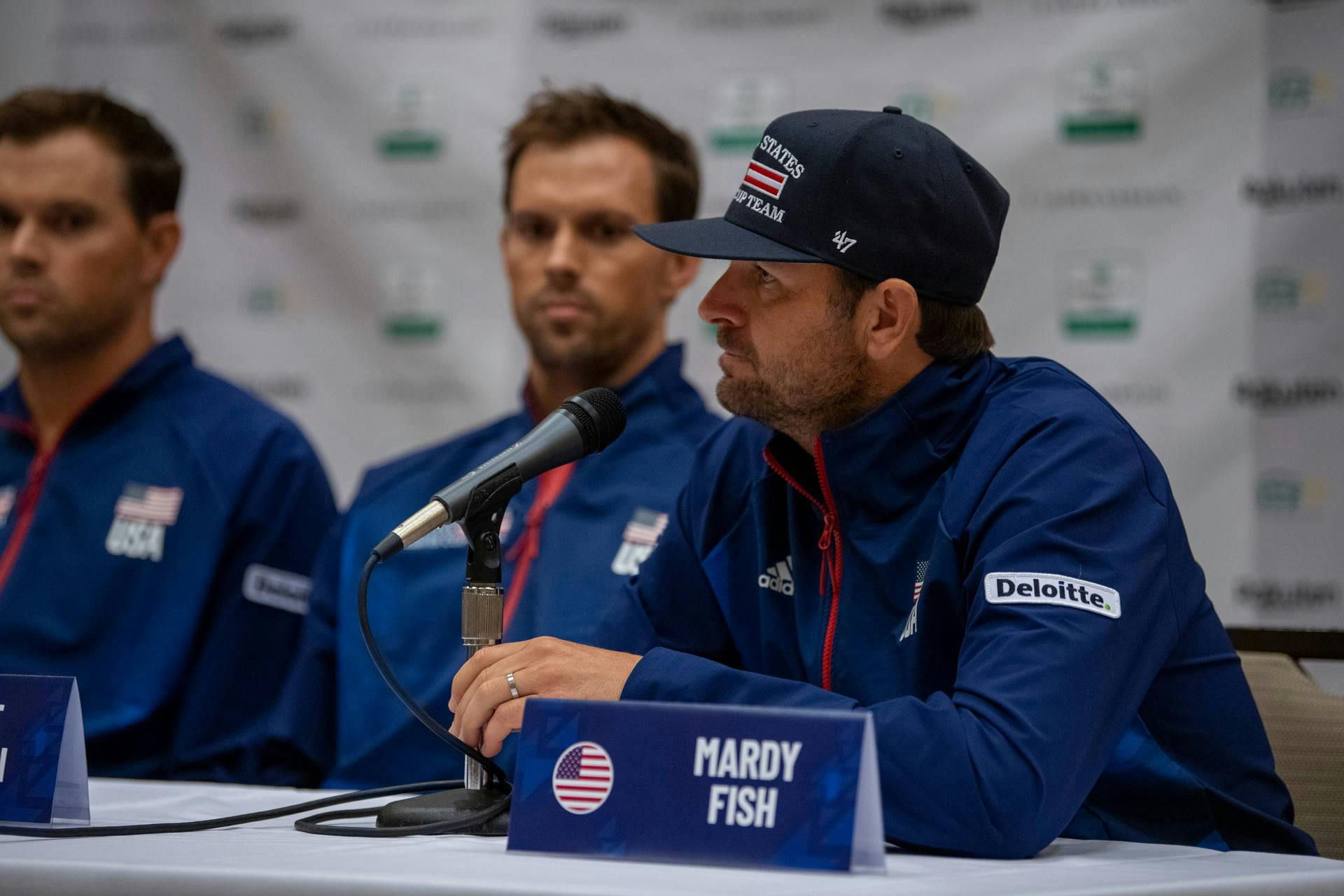 Italy. Filippo Volandri
A new challenge
Filippo Volandri was named as the new captain of the Italian team on 23 January, replacing Corrado Barazzutti, who has held the position for 20 years. Volandri, who is about to turn 40, reached world number 25, won two titles as a professional and played in seven finals. He was called up 12 times to represent his country in the Davis Cup.
Colombia. Alejandro Falla
Change and debut
A week after the conclusion of the Davis Cup by Rakuten Finals 2019, Colombia announced the appointment of Alejandro Falla as their new captain. Falla, a professional player from 2000 to 2018, gained an ATP ranking of 48. He made his Davis Cup debut in 2001, playing a total of 27 qualifiers in 15 years, with a record of 31 wins and 17 losses. His team's Qualifiers victory over Argentina marked his successful debut in the position.
Serbia. Viktor Troicki
A rapid transition
Viktor Troicki, winner of the 2010 Davis Cup for Serbia alongside Novak Djokovic, Nenad Zimonjic and Janko Tipsarevic, was appointed team captain at the end of 2020 for a period of four years. Troicki participated in the 2019 Finals as a player – partnering Djokovic in the painful quarter-final defeat against Russia - and became world number 12 in 2011.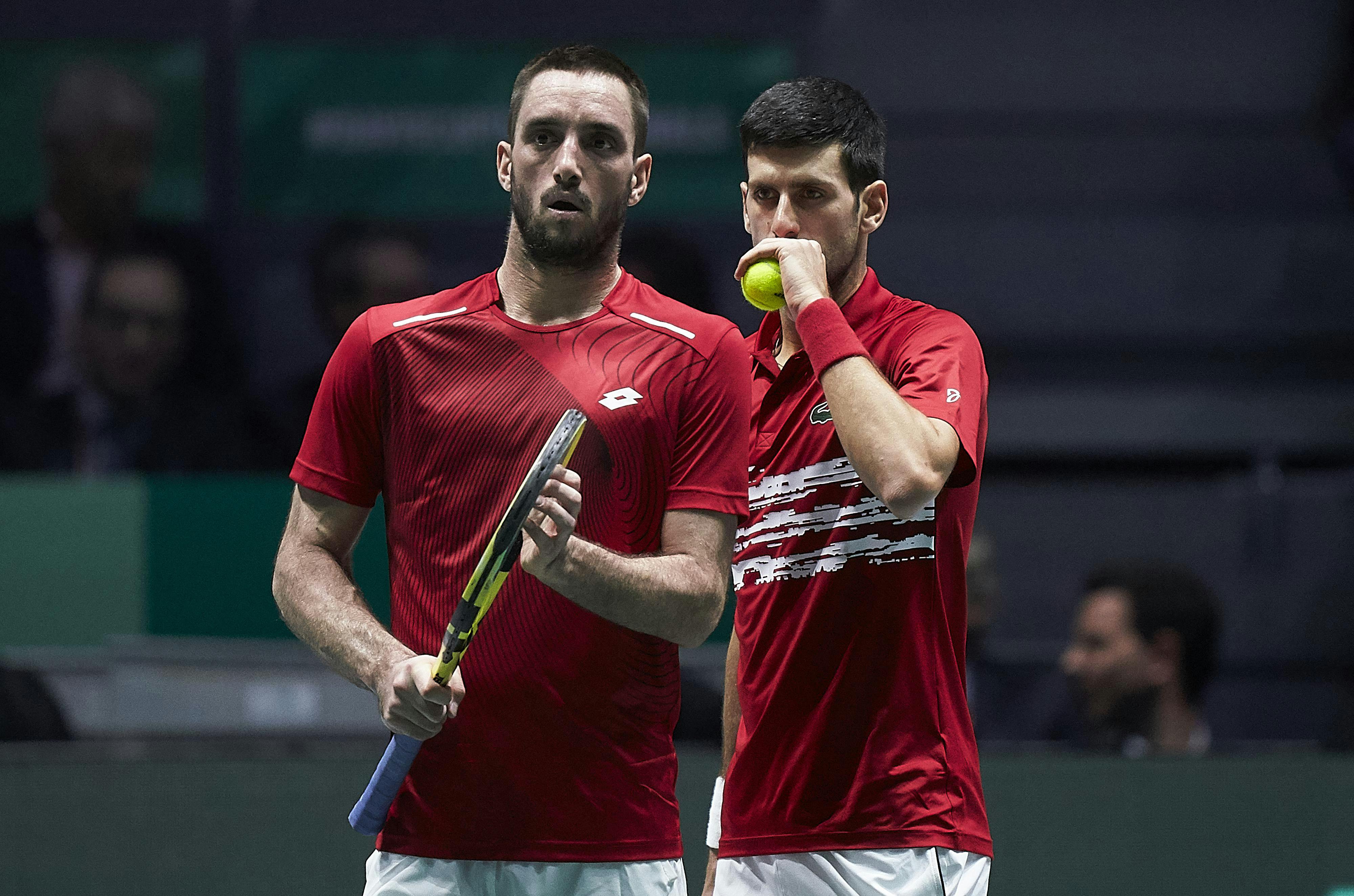 Germany. Michael Kohlmann
Sixth year as captain
Michael Kohlmann, a doubles specialist during his own playing career, has been German captain since 2015. As a singles player he achieved a ranking of world number 98, reaching the third round of the US Open in 1998.
Austria. Stefan Koubek
In the Finals at last
The former world number 20 has occupied the captain's chair since 2015, four years after his retirement from professional tennis. In his career he won three singles and one doubles titles. A quarter-finalist at the Australian Open in 2002, he competed over 13 years in 22 Davis Cup qualifiers, with a win-loss record of 20-19.
#DavisCupFinals