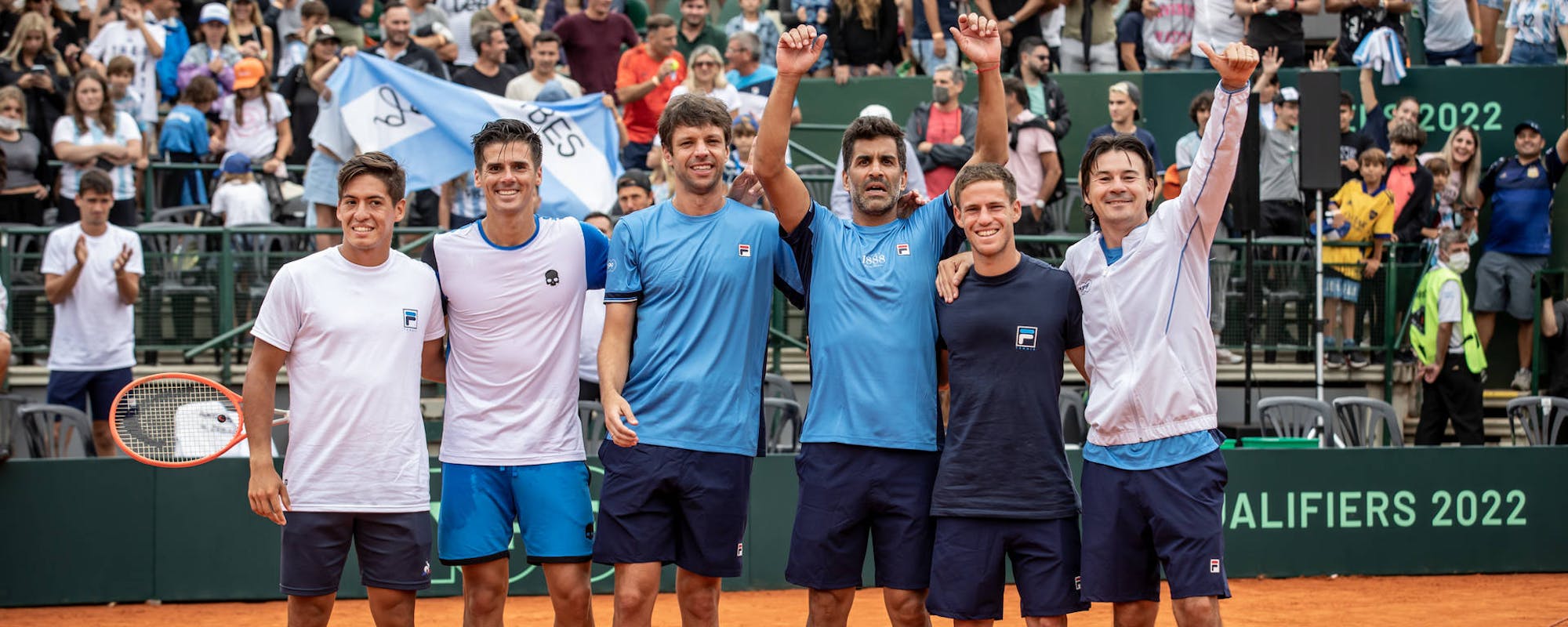 Argentina
#VamosArgentina
The team
Argentina have put a stop to the Czech Republic's three-tie winning streak against them with victory at the Buenos Aires Lawn Tennis Club.
The 2016 champions were absent from the Davis Cup Finals 2021, having fallen 3-1 to Colombia in the Qualifiers in March 2020. But with a strong record on clay and the talents of world No.14 Diego Schwartzman as well as of experienced doubles pair Horacio Zeballos and Maximo Gonzalez, captain Guillermo Coria will be confident of a strong showing at the Finals.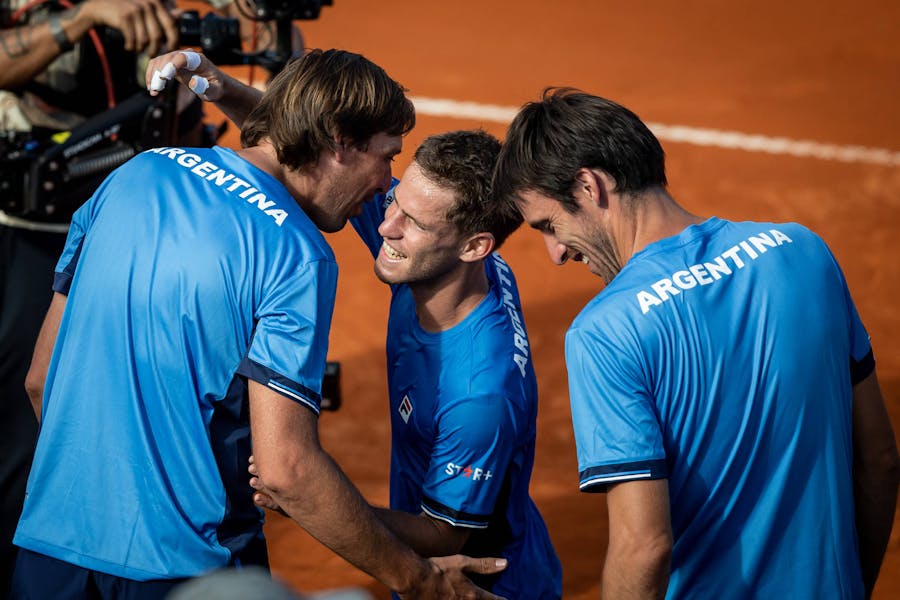 DID YOU KNOW THAT?
Argentina lost four finals (1981, 2006, 2008 and 2011) before finally lifting the Davis Cup trophy in 2016. In the Davis Cup by Rakuten Finals 2019, where they appeared as a wild card, they reached the quarter-finals before being beaten by Spain in a tie that culminated in a dramatic doubles match.