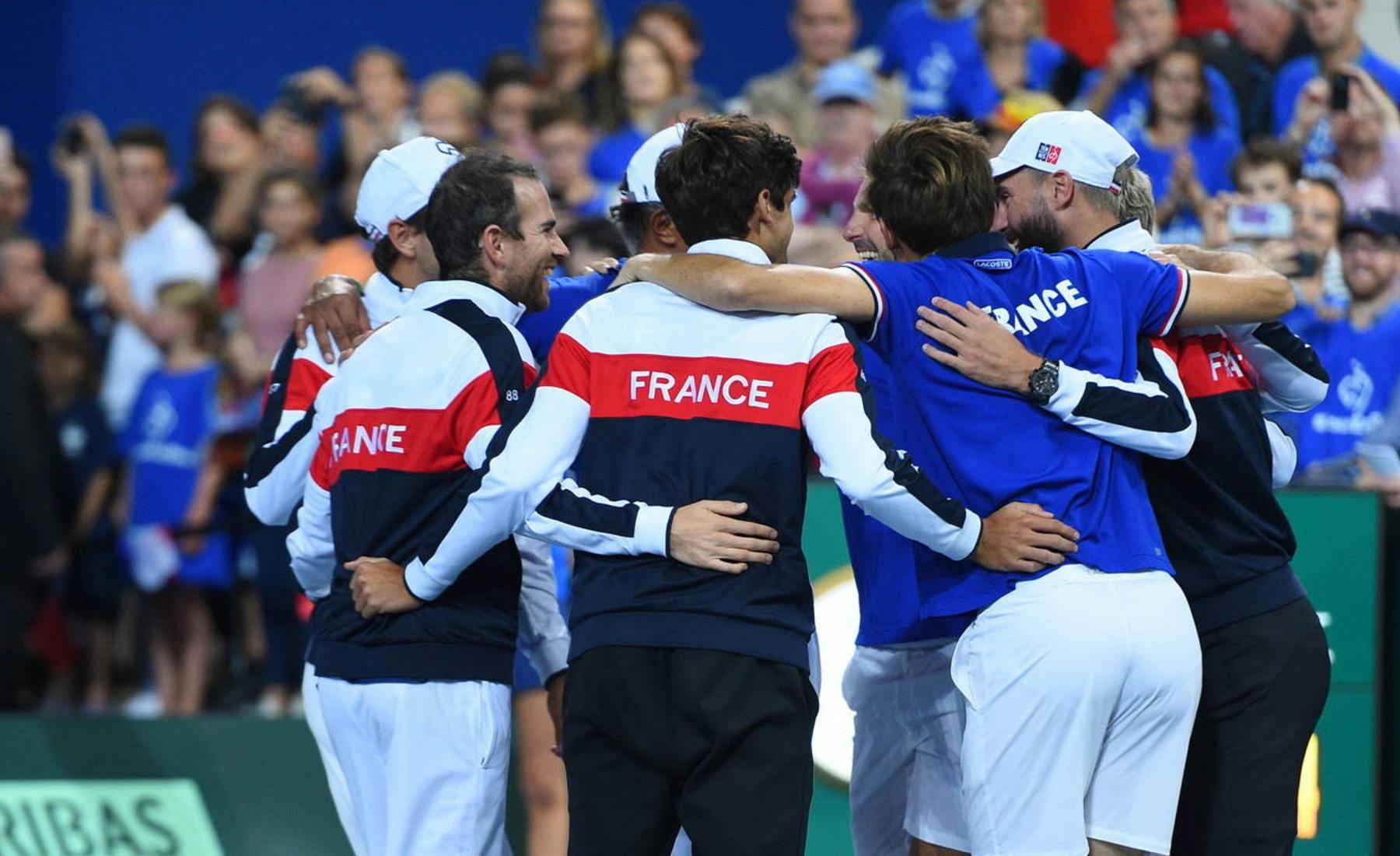 France
#TousEnBleu
The team
As a 2018 finalist, France has already secured a place in the Davis Cup Finals in Madrid in 2019.  
France is always one of the big favourites for the Davis Cup title. Thanks to the country's long tennis tradition, France has great experience in competition at all levels and on all surfaces, with a legendary list of players who have been part of their competition history.  
Recently, France has been one of the teams to beat, having achieved significant victories against the best countries in the tennis world.
Want to help the French team to win the Davis Cup? Show your colours next November. Tickets here!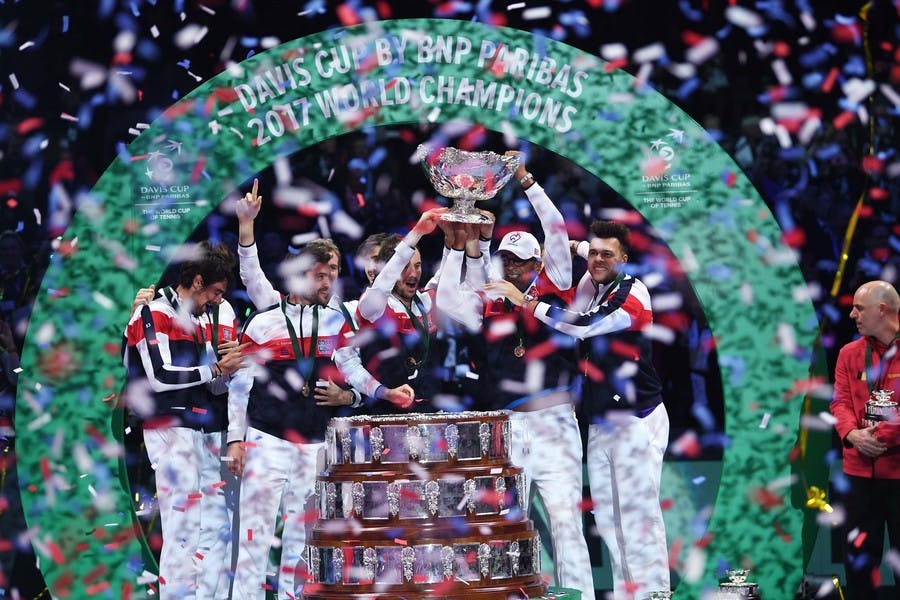 DID YOU KNOW THAT...?
France ranks third among the countries with the best honours in the competition, boasting a total of 10 titles, the most recent of which was achieved in 2017. They have also been finalists on eight occasions, the last of which was in 2018.
Captain: Sébastien Grosjean
The well-known former professional player was announced as the new captain for this new phase of the competition. Throughout his career, Grosjean rose to number 4 in the rankings and won four titles. He was part of the French Davis Cup team 17 times and won the title in 2001.