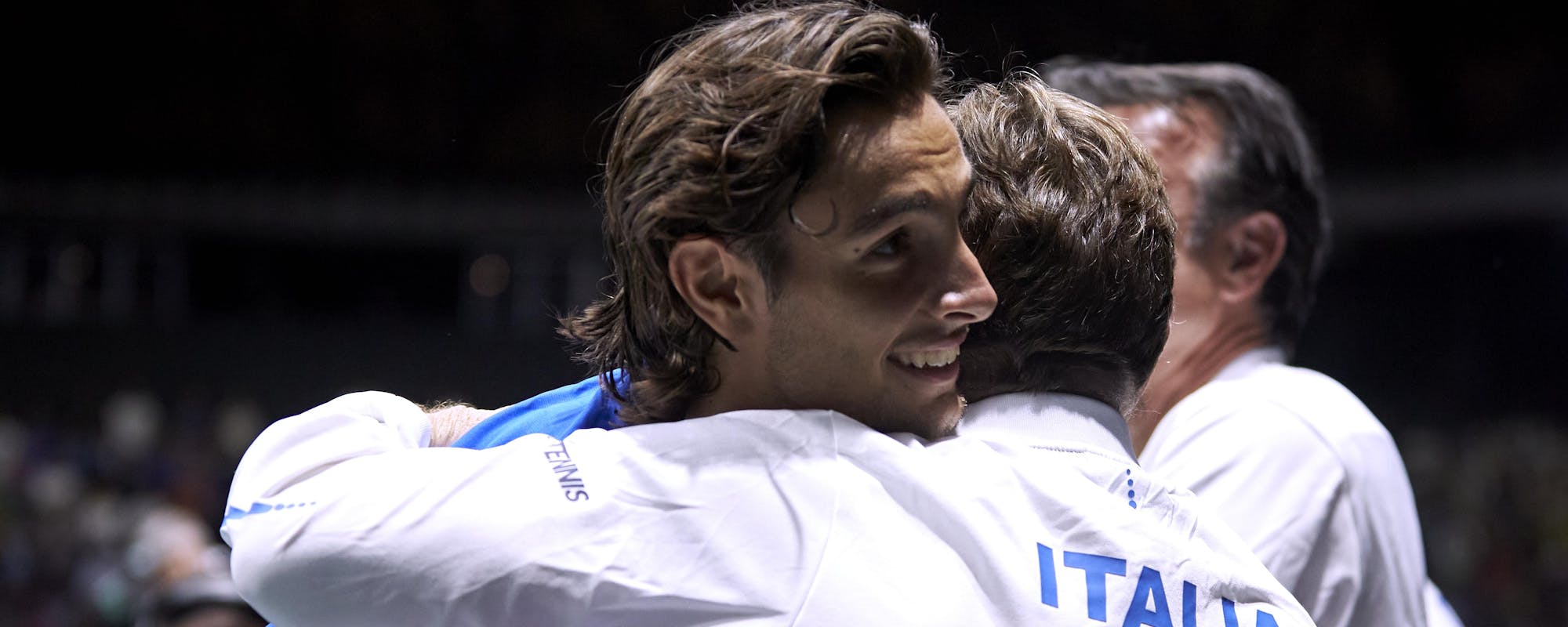 Italy
#stayFIT
The team
Filippo Volandri's side topped Group A in Bologna and look like they will be one of the teams to beat when the Final 8 kicks off in a couple of months' time. Matteo Berrettini picked up three singles victories and with Jannik Sinner in the team, the Italians have a formidable No. 1 and No. 2.
This year marks the 100th anniversary of Italy's first appearance in the Davis Cup although the side has won the Davis Cup on only one occasion – in 1976 when they beat Chile in Santiago. The team has come close as runner-up on six occasions, most recently in 1998 when they were beaten in the final by Sweden.
Italy had never progressed beyond the Group Stage in their two previous appearances at the Davis Cup by Rakuten Finals.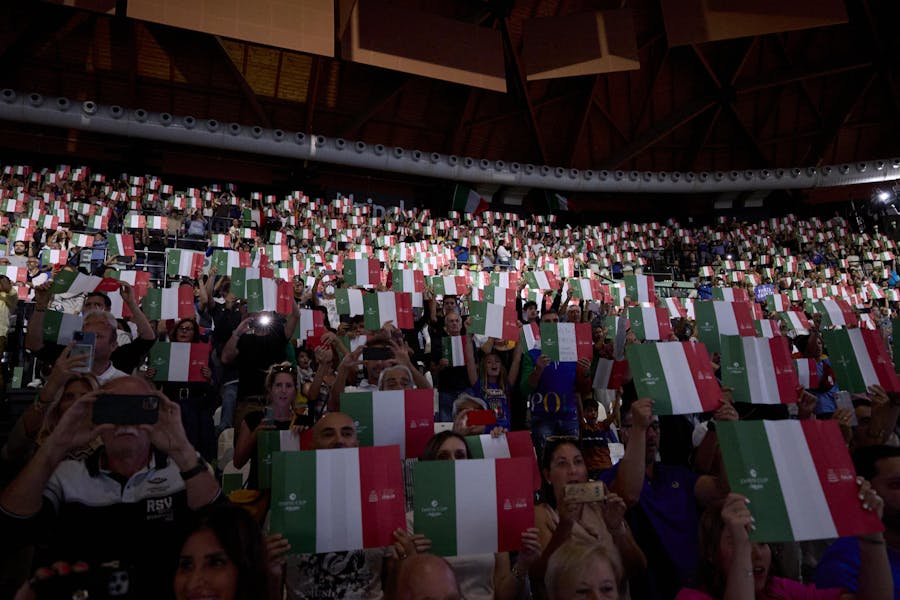 DID YOU KNOW THAT?
Despite debuting in 1922, Italy has only lifted the Silver Salad Bowl once, in 1976, with former captain Corrado Barazzutti as part of that team. They have been finalists on six further occasions but have never regained the title.
Captain: Filippo Volandri
Filippo Volandri was named as the new captain of the Italian team on 23 January, replacing Corrado Barazzutti, who has held the position for 20 years. Volandri, who is about to turn 40, reached World No.25, won two titles as a professional and played in seven finals. He was called up 12 times to represent his country in the Davis Cup.