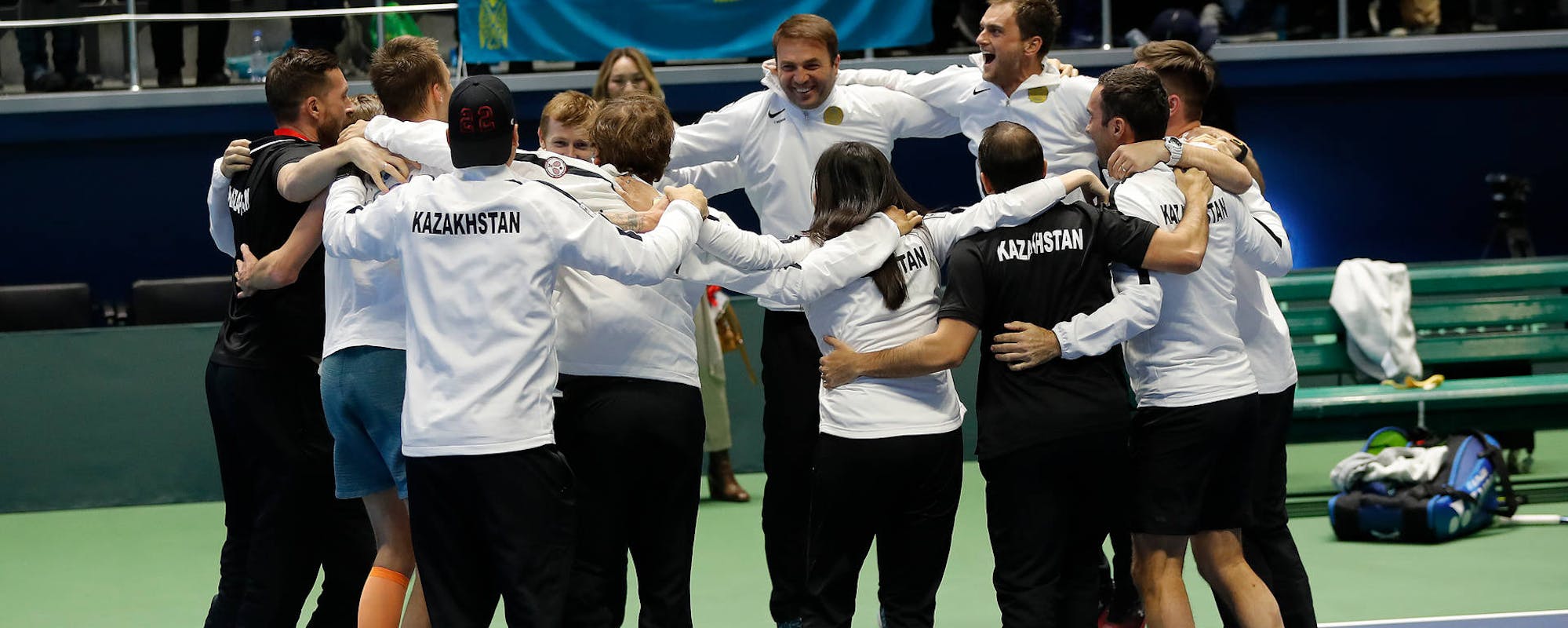 Kazakhstan
#DavisCupMadridFinals
The team
In the Qualifiers they returned to the Netherlands, their opponents in Group E in the Davis Cup by Rakuten Finals 2019, and, as then, victory smiled on the Kazakhs. Their main players are Alexandr Bublik and Mikhail Kukushkin, both located comfortably in the top 100.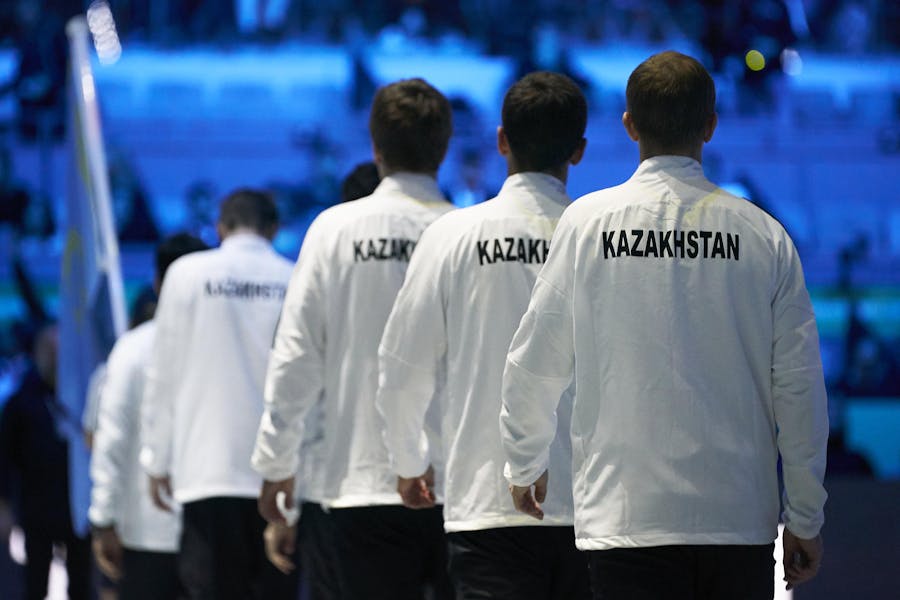 Did you know?
Kazakhstan made their Davis Cup debut in 1995 and entered the World Group in 2011. They have turned Nur-Sultan (the former Astana) into a fortress, winning 12 of their last 13 qualifying rounds. They have made the quarter-finals of the competition five times (2011, 2013, 2014, 2015 and 2018).
Captain: Yuriy Schukin
Yuriy Schukin is a former professional tennis player. Born in Russia, he has represented Kazakhstan since 2008. Schukin played in 13 Davis Cup ties and has a 9–8 win-loss record (2-2 in singles and 7-6 in doubles). His highest ranking was 119.