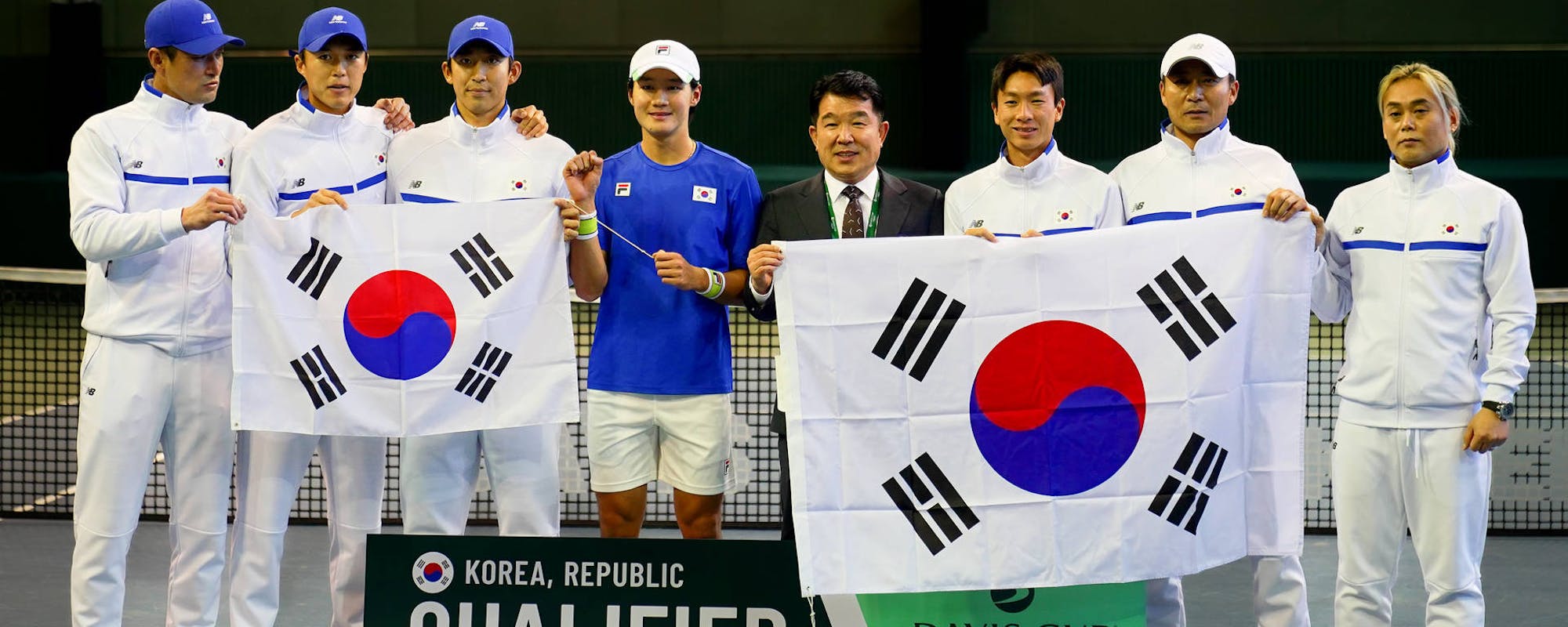 Korea, Rep.
#DavisCupFinals
The team
This is the first time that Korea has reached the Davis Cup Finals.
In the 2022 Qualifiers, Soonwoo Kwon extended his Davis Cup match winning streak to six with victories over Austria's Dennis Novak and Jurij Rodionov. The 24-year-old has not lost a match in the competition since Korea's defeat to Pakistan in 2018. Korea's only defeat in the 2022 Qualifiers was Jisung Nam's 16, 46 defeat by Novak.
To date, Korea's best Davis Cup performance is contesting the World Group – losing in the first round on all three occasions they appeared.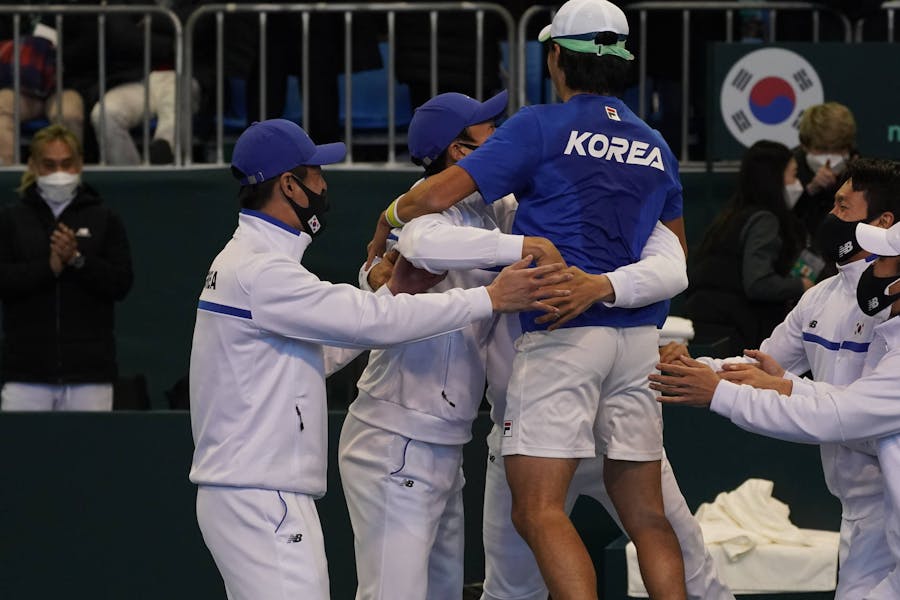 Did you know?
Since its Davis Cup debut in 1960, Korea's participation in the World Group is largely thanks to the contribution of Hyung-taik Lee, their best player in the tournament. He has more victories (51 in total: 41 in singles, 10 in doubles), more ties played (31) and more years in the team (15) than any other player.
Captain: Seungkyu Park
Seungkyu Park played professionally between 1992 and 2009, reaching a career high ranking of 484 in 2003. Park led the team to a 3-1 win against Austria in the 2022 qualifiers to book their place in the Davis Cup Finals for the first time.