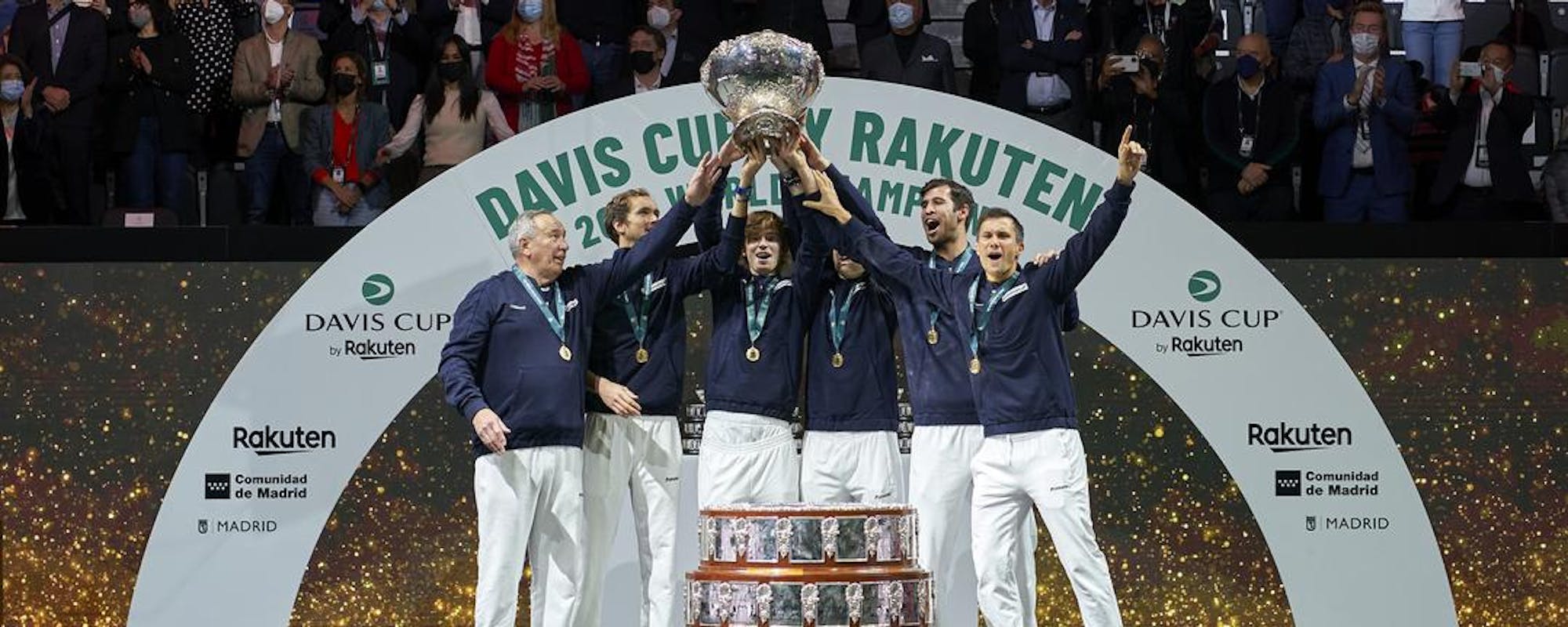 Russian Tennis Federation
#DavisCupFinals
The team
The Russian Tennis Federation sensationally underlined its status as favourite on paper by winning the Davis Cup by Rakuten Finals 2022. Added to a flawless Daniil Medvedev who did not drop a single set along the way, Andrey Rublev's success at key moments catapulted the team to victory. 
After finishing top of Group A, a young Swedish team awaited them in the quarter-finals before Germany proved no match for them in the semi-finals. In the final against Croatia, Rublev beat Borna Gojo in the first match and Medvedev sealed the title with a win over Marin Cilic in two sets. There was no need for the fearsome doubles against the Croats, and with a 2-0 lead under their belts, Shamil Tarpischev's men (Tarpischev celebrated his 100th match on the bench on semi-final day) lifted the trophy on Sunday. 
Completing the winning team were Aslan Karatsev, Karen Kachanov and Evgeny Donskoy.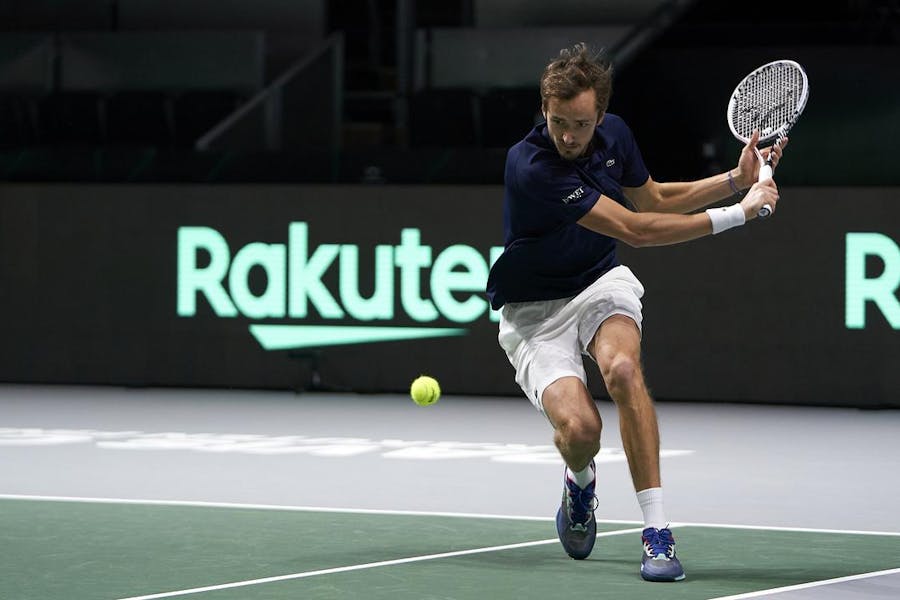 Did you know?
Russia had won the title twice before (in 2002 and 2006) and had been a finalist on three other occasions (1995, 2002 and 2007).
Captain: Shamil Tarpischev
The 'eternal' Shamil Tarpischev is still, at 70 years of age, in the captain's seat, which he first took over in 1974. Did you know that he holds the record for matches as Davis Cup captain? And the number, now close to 100, will continue to rise…