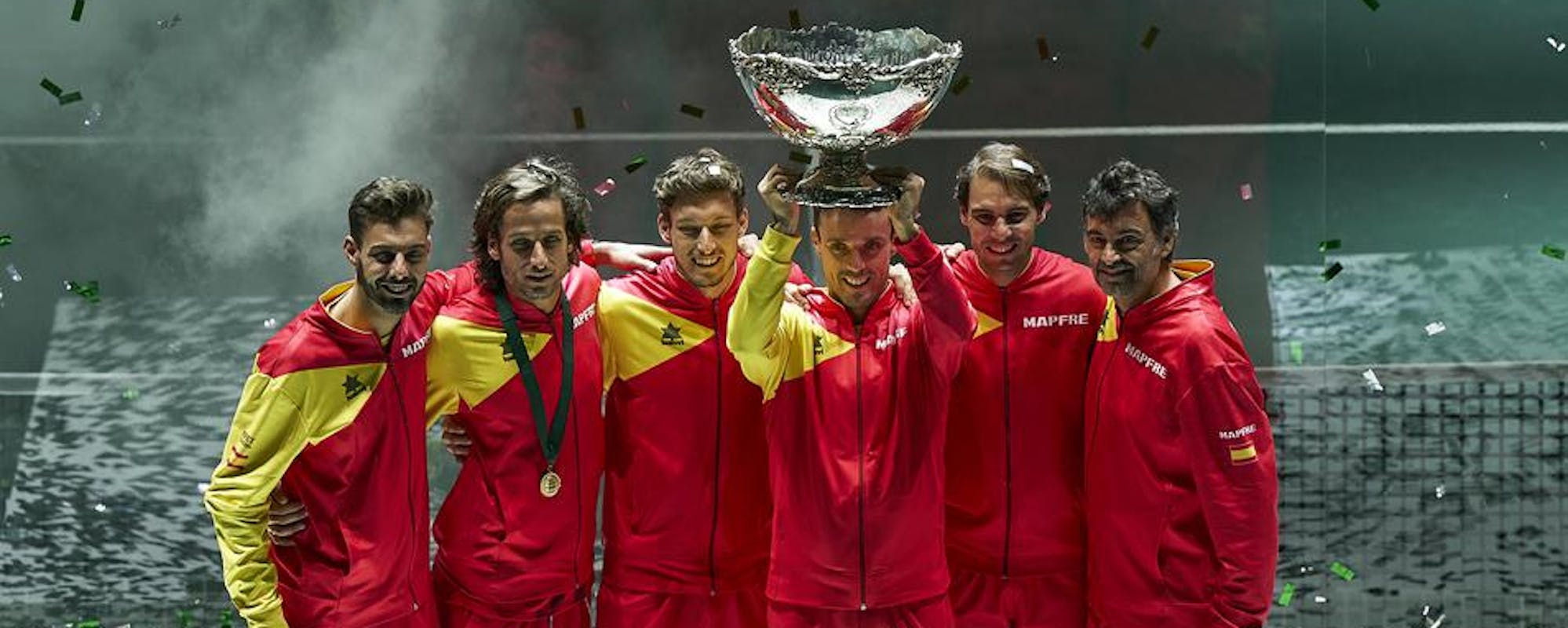 Spain
#VamosEspaña
The team
As winner of the Davis Cup by Rakuten Madrid Finals 2019, Spain is assured of its presence at the Finals next year. Sergi Bruguera's team finished at the top of the dreaded Group B and after beating Argentina in the quarter-finals, triumphed against Britain in the semi-finals and Canada in the final.
With Rafael Nadal as a key player, the 'Armada' thrilled the entire Caja Mágica and especially the thousands of Spanish fans who showed their enthusiastic and vocal support from the very first day. The winning team was formed of Nadal, Roberto Bautista, Feliciano López, Pablo Carreño and Marcel Granollers.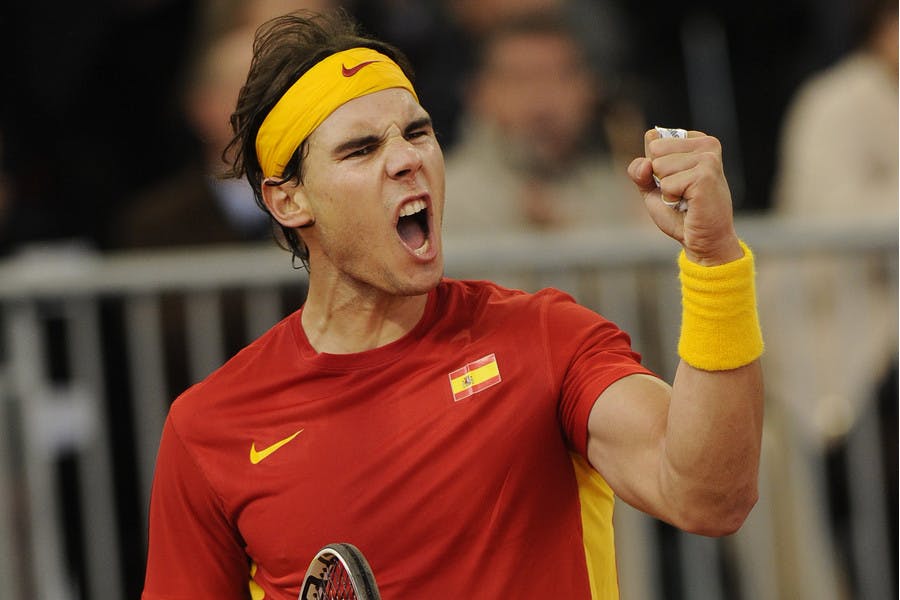 DID YOU KNOW THAT...?
Spain won its first Davis Cup title in 2000. Since then it has become the team to beat over more than a decade, adding five more titles in 2004, 2008, 2009, 2011 and 2019; and being a finalist in 2012. After several years with irregular results, in 2019 they managed to go down in history, once again, this time as the first winners of the first edition of the Davis Cup Finals.
Captain: Sergi Bruguera
A former professional tennis player and one of the Davis Cup captains with the best player records. Throughout his career, Bruguera won 14 titles, including two at Roland Garros (1993 and 1994), and reached number 3 in the world ranking.