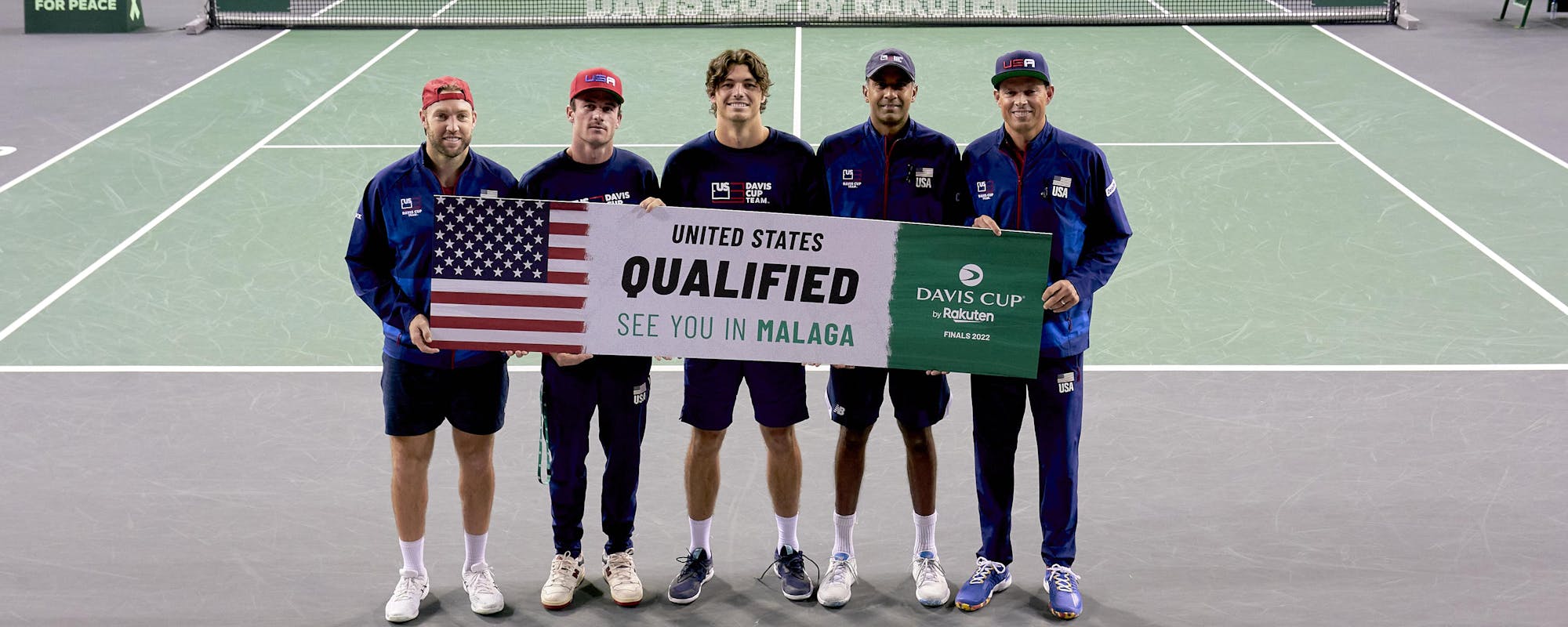 United States
#TeamUSATennis
The team
USA booked its place in Malaga thanks to victories over Great Britain and Kazakhstan in Glasgow, but fell to Netherlands, meaning it finished as Group B runner-up. Captain Mardy Fish, who was forced to watch on from afar while recovering from Covid-19, will be particularly pleased with his doubles team, Rajeev Ram and Jack Sock, who scored tight wins against the Brits and the Dutch.
The United States never wants to miss an edition of the Finals although luck has not smiled on them till now. In Glasgow, they achieved their first goal: they have progressed beyond the Group Stage for the first time in three appearances.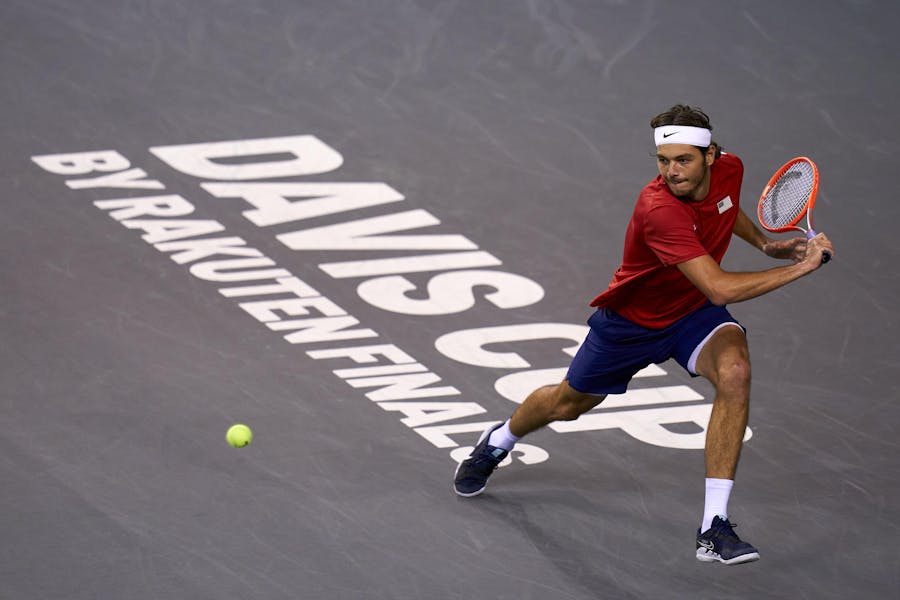 DID YOU KNOW?
The United States were the first Davis Cup champions – in 1900 – and with 32 titles they have won more than any other nation in the competition. Between 1968 and 1973 they were unbeatable, with a streak of 17 victories. In the Davis Cup by Rakuten Finals 2019 they finished second in Group F but failed to advance to the knockout rounds and in the Finals 2021 they lost both of their Group E ties.
Captain: Mardy Fish
Former world number 7 and Davis Cup veteran Mardy Fish was named in 2019 as the new captain of the U.S. Davis Cup team. Fish reached the singles quarter-finals at three of the four Grand Slams and won a combined 14 ATP titles (six singles, eight doubles) before retiring from playing at the 2015 US Open. He also produced a number of signature performances while representing his country, earning silver in the singles at the 2004 Athens Olympics.