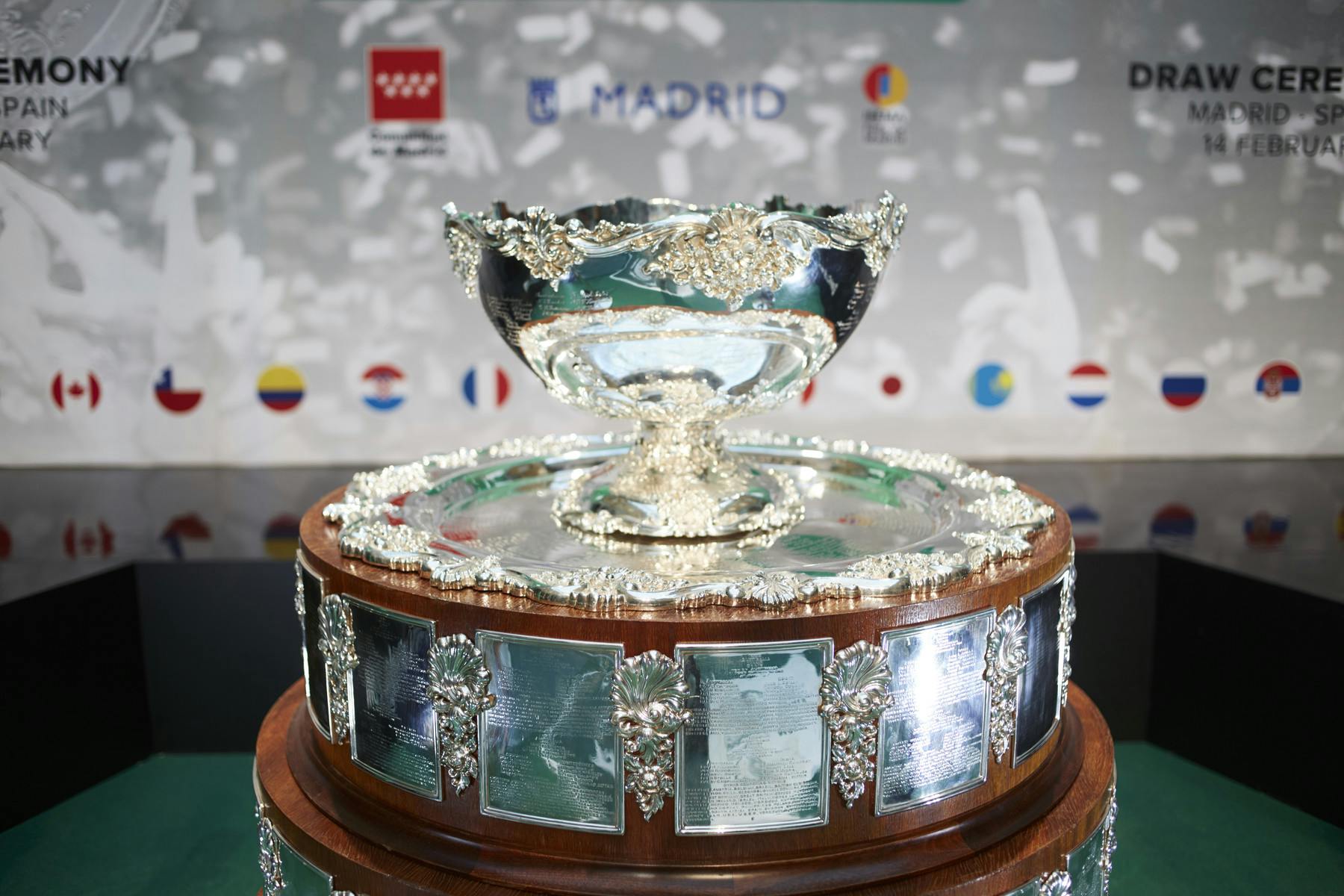 Event
The Event: All the info about the the Davis Cup by Rakuten Madrid Finals
18-24 November 2019
One week, one winner
The Davis Cup by Rakuten Madrid Finals will take place over the course of one week, including an opening ceremony and a closing ceremony.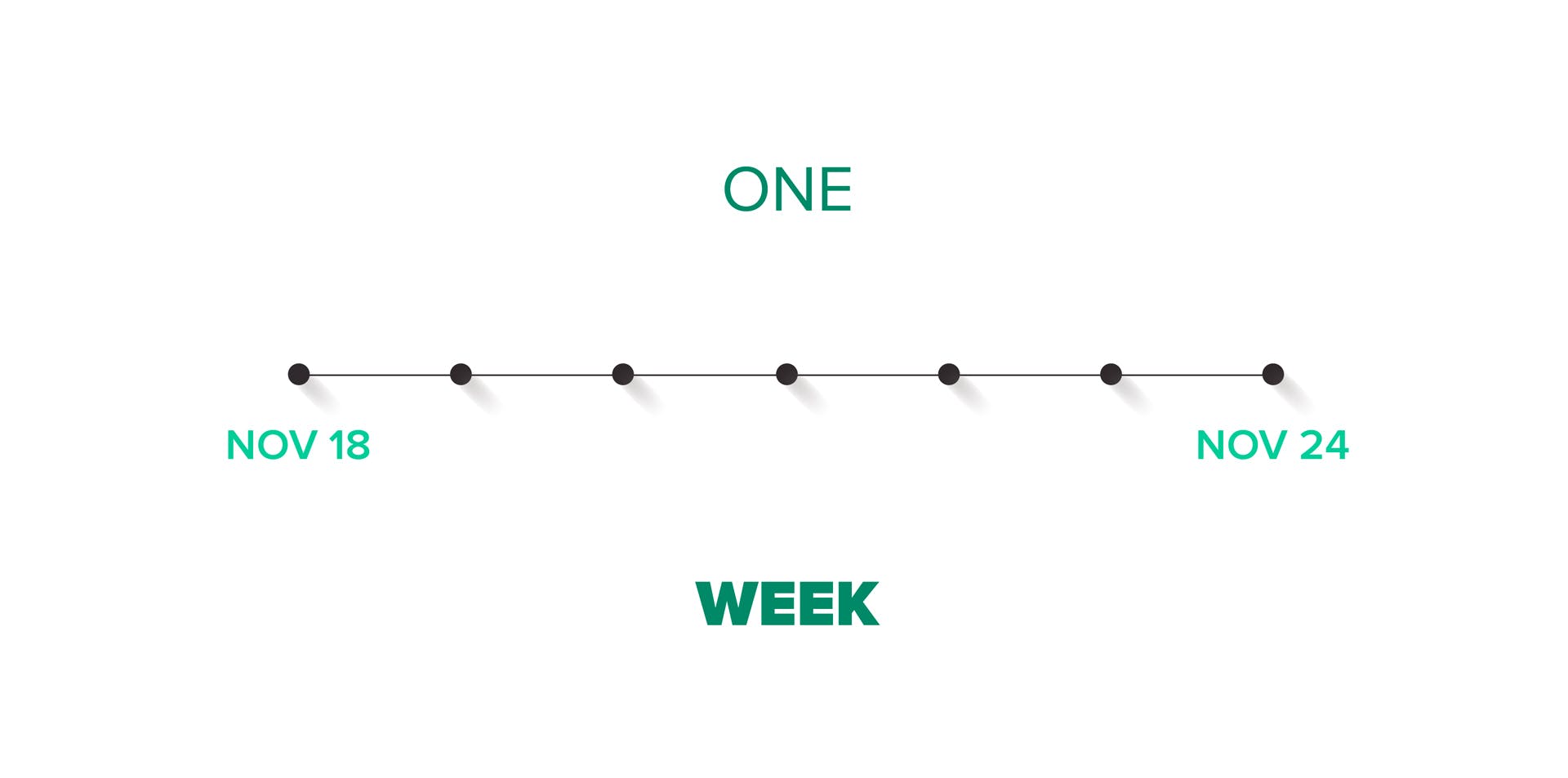 The 18 teams will compete in a group stage of six groups of three teams. The six group winners plus the two second-best teams with the best records based on sets won or games won will qualify for the quarter-finals.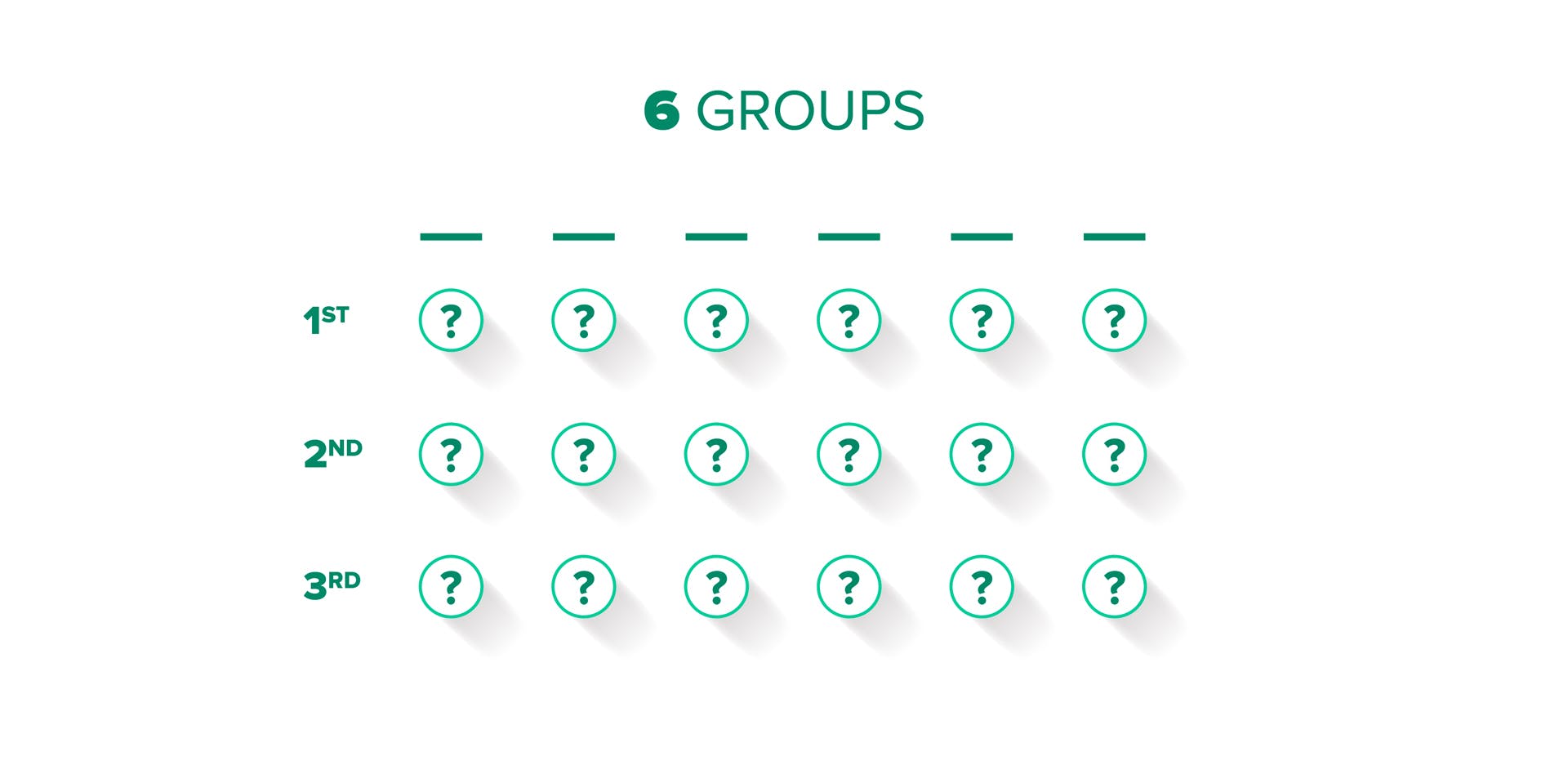 The two teams with the worst record after the group stage phase of the finals will be relegated to Zone Group action the following year. The 12 teams that finish in 5th to 18th position will get access to the Qualifiers of the following year.
Ties contested at the Davis Cup by Rakuten Madrid Finals will consist of two singles matches and one doubles match, all played on one day.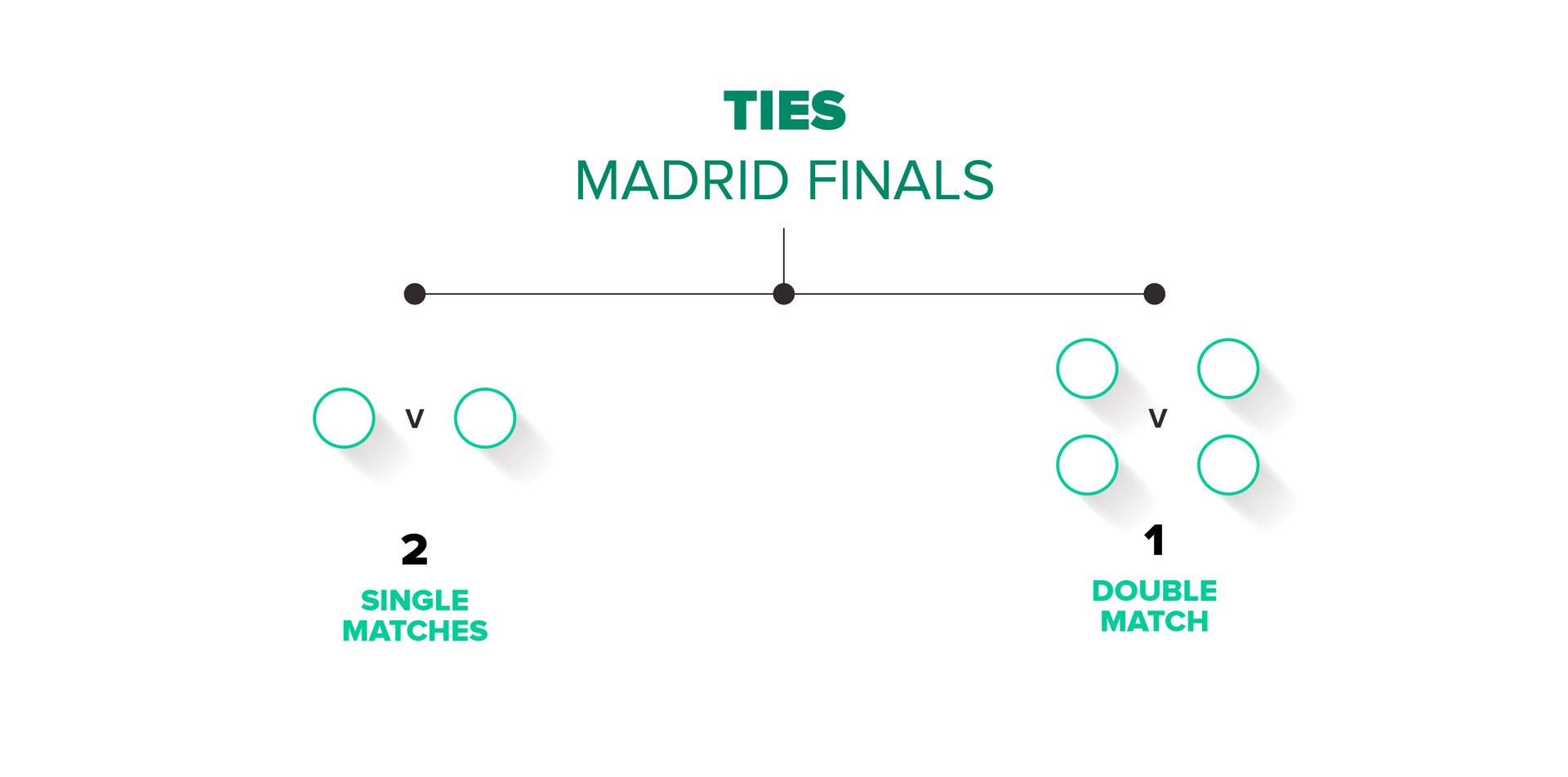 The Davis Cup by Rakuten Madrid Finals Draw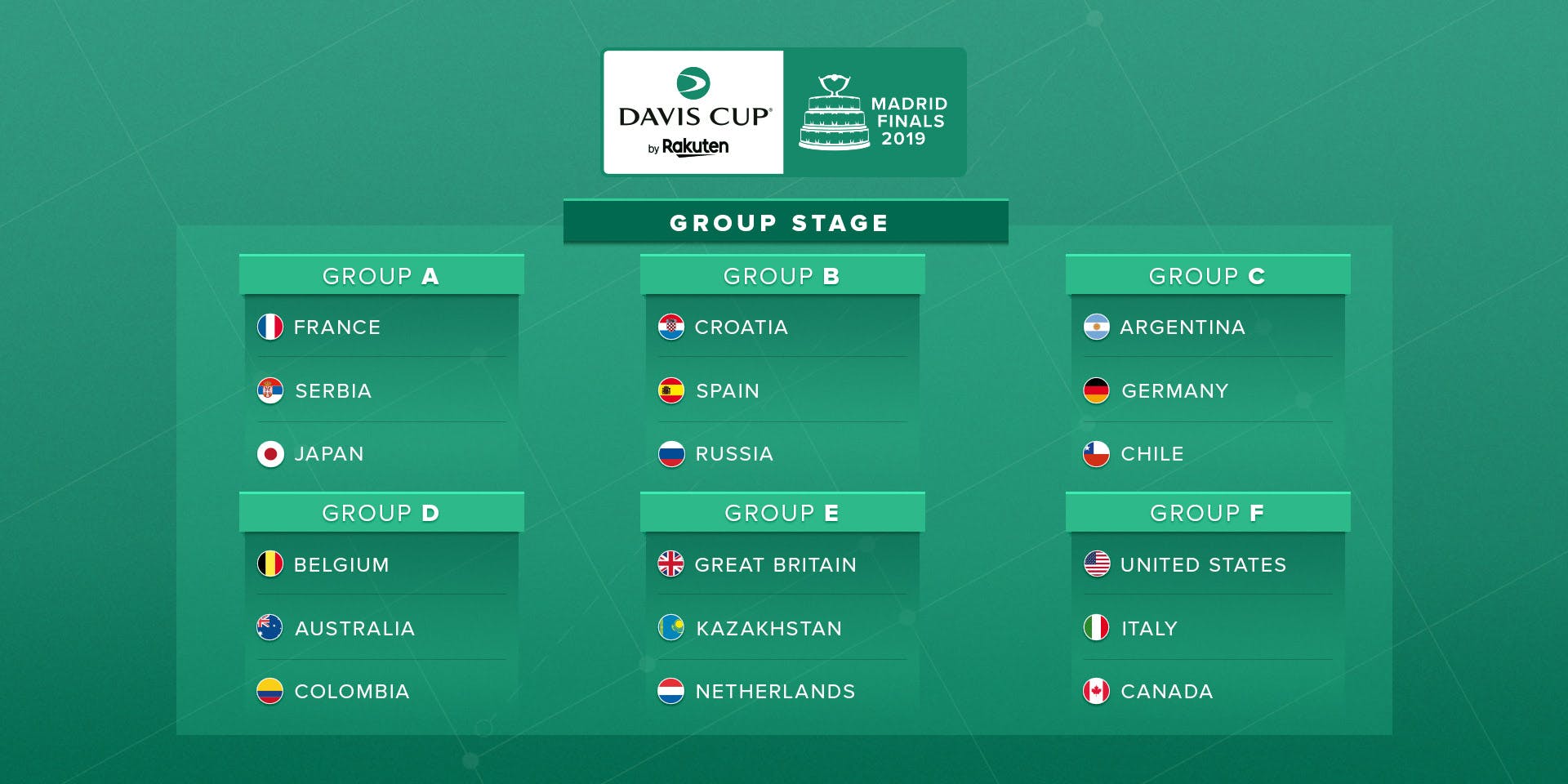 The 2019 and 2020 Davis Cup by Rakuten Madrid Finals events will be played on hard court.
The 18 nations have been divided into six groups of three teams after the celebration of the official draw ceremony the 14th of February. The six group winners and two best second placed teams (based on sets, games and points won) will advance to the knockout phase of the competition.
Defending champions Croatia, the second seeds, have been drawn against the host nation, and five-time Davis Cup winners, Spain and Russia in Group B. The top seeds France will contest Group A against Serbia and Japan.
Confirmation of the groups in full:
Group A: France (1), Serbia, Japan
Group B: Croatia (2), Spain, Russia
Group C: Argentina (3), Germany, Chile
Group D: Belgium (4), Australia, Colombia
Group E: Great Britain (5), Kazakhstan, Netherlands
Group F: USA (6), Italy, Canada
The draw for the quarter-finals was also made: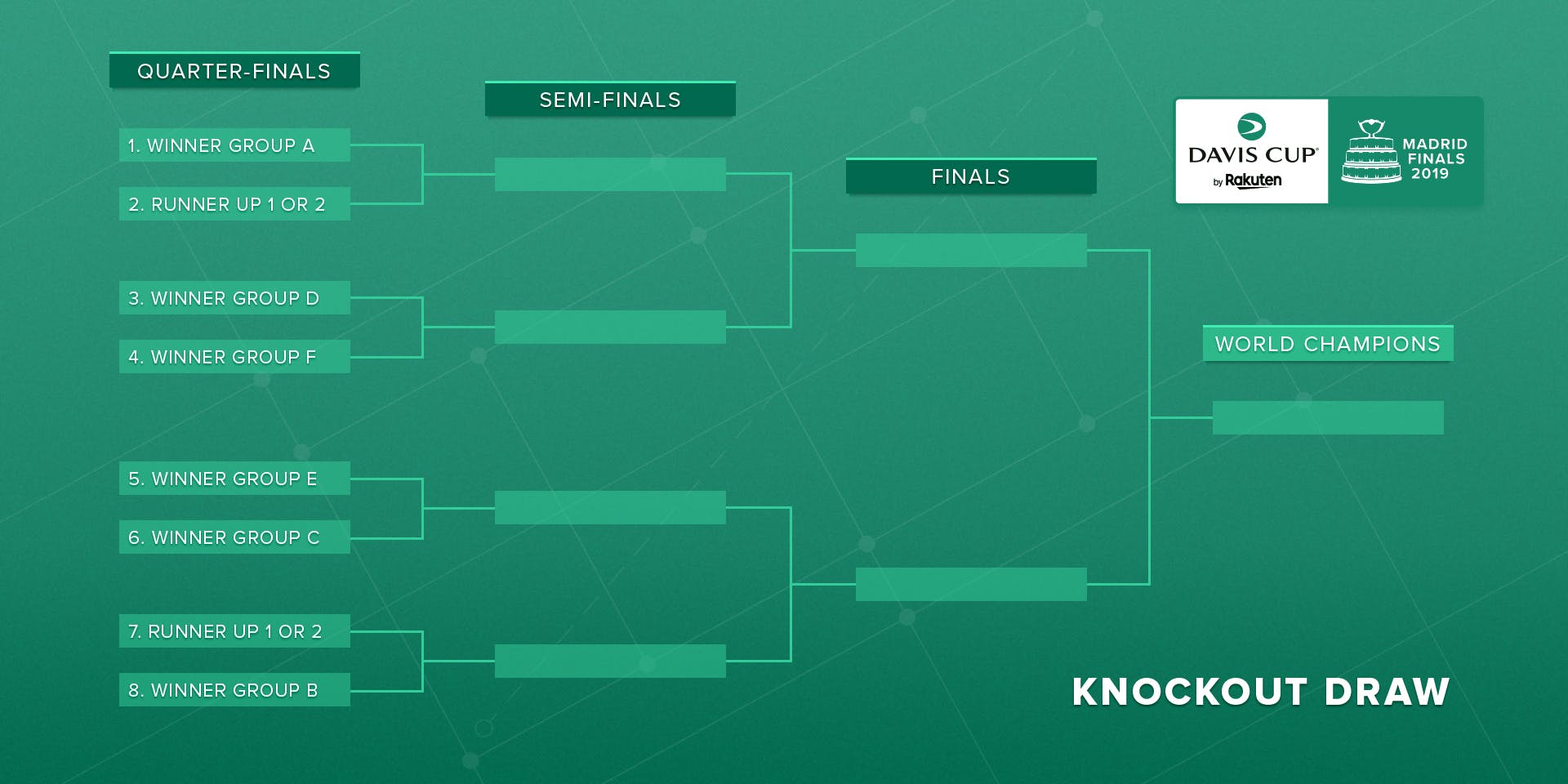 Watch the draw ceremony for the 2019 Davis Cup Madrid Finals, which took place in Madrid on Thursday 14 February
The 2019 event will take place at the iconic La Caja Mágica. The venue has three different stadiums: Centre Court, Stadium 2 and Stadium 3.
Check here the countries' schedule of the Davis Cup by Rakuten Madrid Finals 2019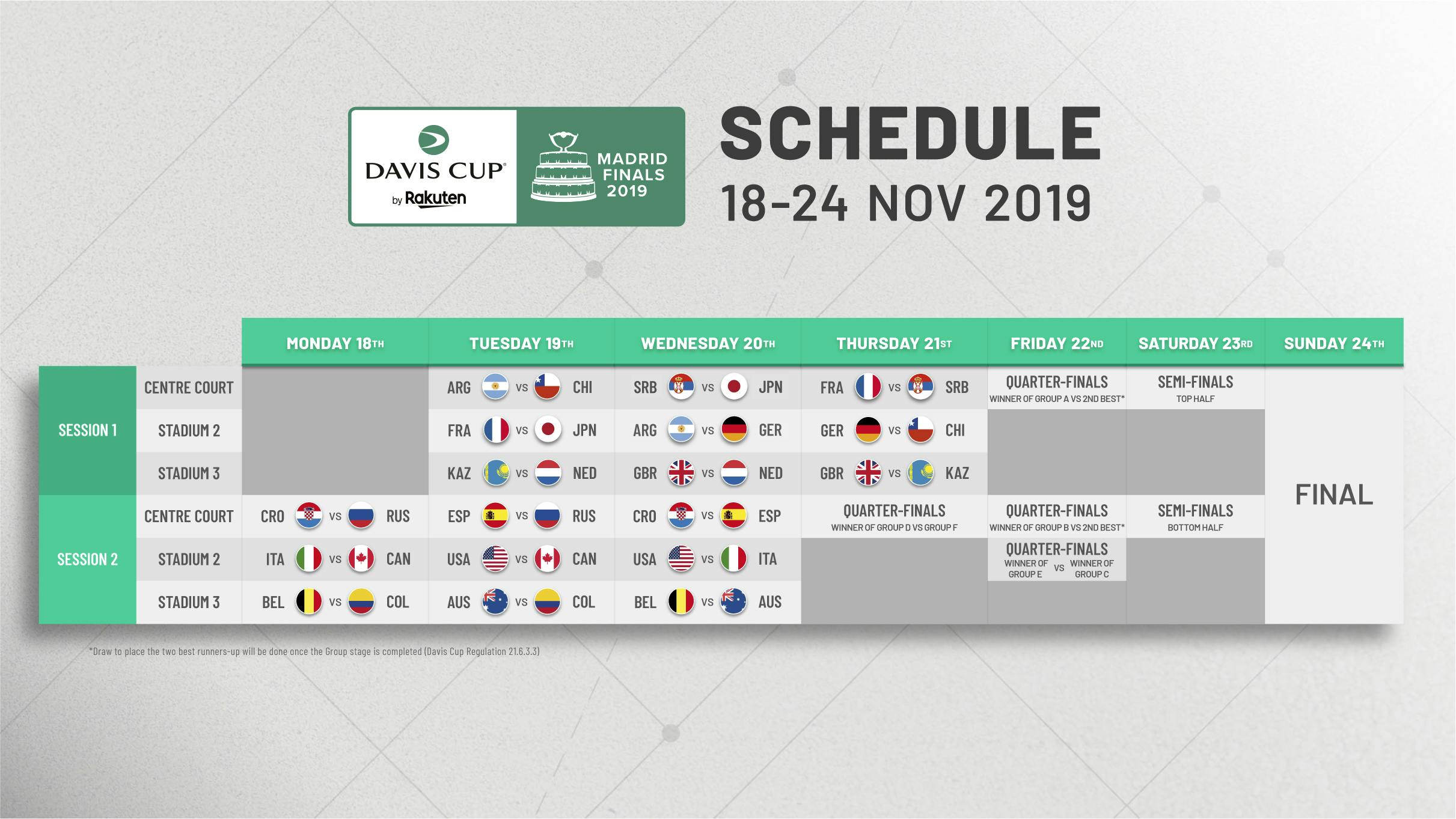 Click here to have access to the Frequently Asked Questions section