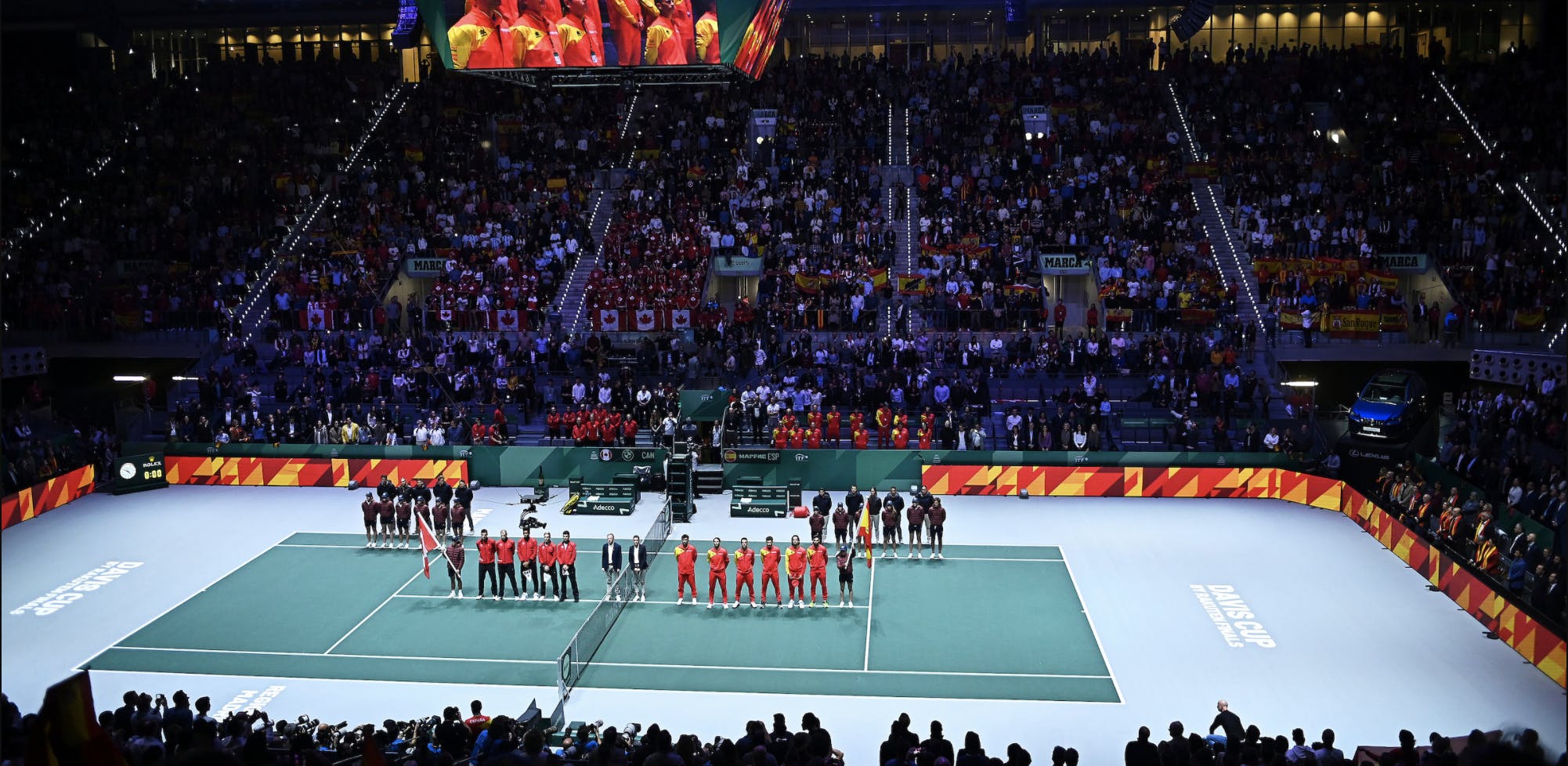 OPENING HOURS
The venue opening hours for the general public are as follows:
November 25 and 26: venue opens at 14:30 hrs
November 27 and 28: venue opens at 09:00 hrs for the first session. The second session at 14.30h or once the first session is finished.
From Wednesday 1 until Friday 3 December: venue opens at 14:30 hrs
Saturday, December 4: venue opens at 11:30 hrs
Sunday, December 5: venue opens at 14:30 hrs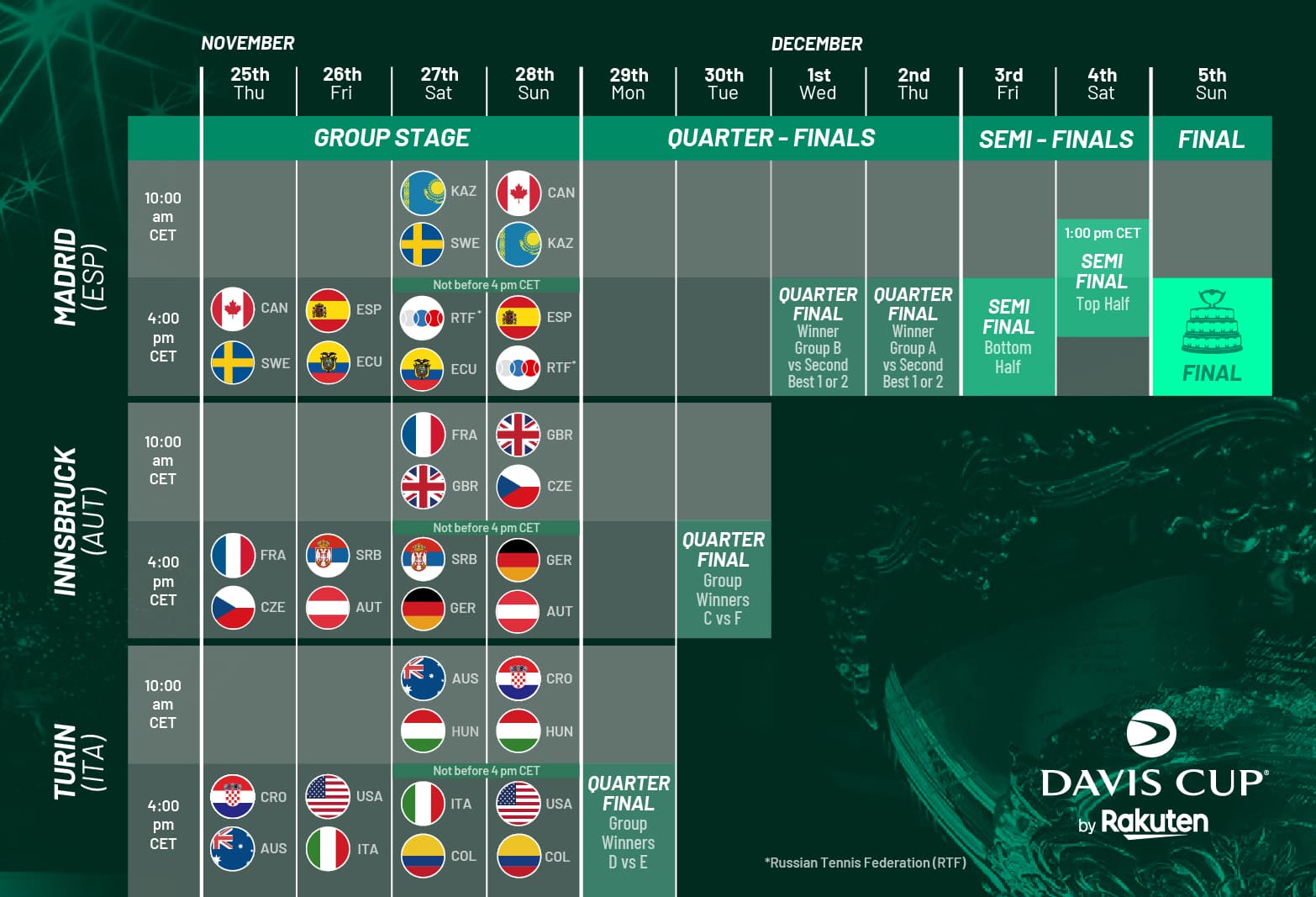 Madrid Arena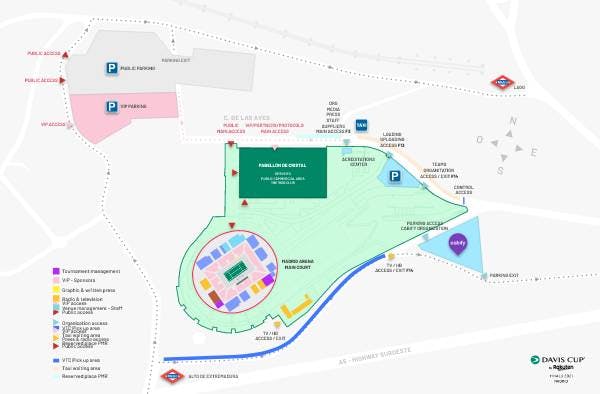 HOW TO GET TO MADRID ARENA
Public transport
Shuttle bus
The City of Madrid will operate a special shuttle bus for fans. The bus will go directly from the city centre (Glorieta de San Vicente) to Madrid Arena. Buses will depart every 20 minutes as follows:
November 25 and 26, and December 1, 2, 3 and 5: from 14:00 hrs to 01:00 hrs.
November 27 and 28: from 08:00 hrs to 01:00 hrs.
December 4: from 11:00 hrs to 22:00 hrs.
Regular bus
There are also three regular bus lines with a stop 300m from Madrid Arena and a metro stop 800m from the venue:
Bus stops:
Line 31: luche - Plaza Mayor
Line 33: Príncipe Pío - Casa de Campo
Line 36: Atocha - Campamento
Line 39: Plaza de España - San Ignacio
Night Line N19: Cibeles - San Ignacio
Taxi
There is a taxi stand outside Madrid Arena (Calle del Ferial) 
Cabify
During competition days, a car park will be set up for Cabify vehicles in the area near Pabellón de Asturias. 
Parking
There is public parking with access from Ronda Lago and from Avenida Principal, with capacity for 1,131 cars
Prices:
Daily: general: 10€, motorcycles 4€
Tournament offer: general 63€, motorcycles 25.2€
ENTRANCES
The main access to the venue will be through the tunnel from the Glass Pavilion, which goes directly to Madrid Arena.
People with reduced mobility
People with reduced mobility may access the venue from the public car park via the pedestrian access that crosses Avenida Principal from the police headquarters.
VIP Hospitality
There will be welcome desks at both entrances, to pick up or exchange hospitality wristbands. 

COVID-19 measures
Código de conducta para todos los asistentes
If you are planning to attend the Madrid Arena during the Davis Cup by Rakuten Finals 2021, please read the following health information carefully. It is essential that all attendees respect the proposed measures.  
Security notice
To see all current competition regulations, please click here
Contact us:
Please email us on info@daviscupfinals.com with any questions about the tournament.
Customer service:
All customer service is handled directly through the Kosmos Offices. Please contact us by e-mail at info@daviscupfinals.com We endeavour to respond to all emails within 24 hours in order to provide a personal experience for all fans.