Palacio de Deportes Martín Carpena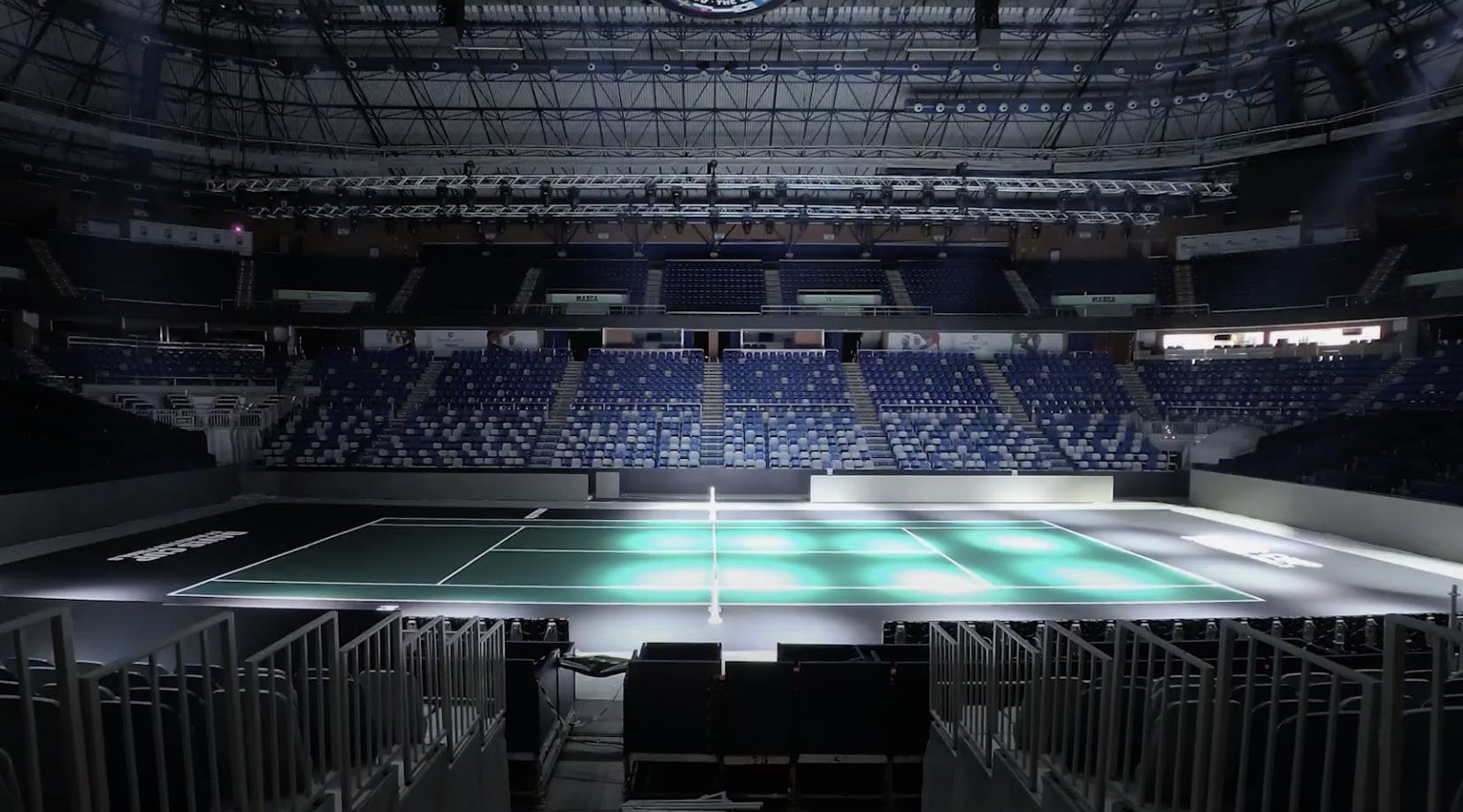 OPENING HOURS
Public opening hours during the tournament 
Tuesday 22/11           15:00h
Wednesday 23/11     15:00h
Thursday 24/11         09:00h
Friday 25/11                14:30h
Saturday 26/11          11:30h
Sunday 27/11              11:30h 
The venue will close 90 minutes after the end of the match.
ENTRANCES
The main access to the venue will be via Miguel de Merida Nicolich street, which goes directly to the venue entrance.

People with reduced mobility
People with reduced mobility will be able to park at the intersection between Miguel de Merida Nicolich street and Periodista Paco Rengel street.

VIP hospitality
There will be welcome desks at the entrances of the VIP area to pick up or exchange hospitality wristbands.

Fan Zone
The Fan Zone will be open to everyone. We want to bring the event and tennis closer to the city so that you won't need a ticket to access the Fan Zone and enjoy what it has to offer.
A stage with musical performances every day
An area for young children where there will be monitors and tennis-related activities (e.g., painting tennis players' faces).
2 mini tennis courts with monitors where you will be able to play. We have rackets and balls available.
Speed serve, an activity that calculates the speed at which you hit the ball and gives you a daily and weekly ranking with prizes available.
Ball boy activity, people will have 3 attempts to put the ball through a hole that will have a ball boy between their hands with prizes available.
Giant logo for photo opportunities
Official merchandise shop
Food and drinks area
Stands of the event's sponsors with different activities.
Opening times for the Fan Zone:
 Tuesday 22/11        15:00
 Wednesday 23/11   15:00
 Thursday 24/11         09:00
 Friday 25/11       14:30
 Saturday 26/11        11:30
 Sunday 27/11     11:30
HOW TO GET THERE
Public Transport
Bus Line: 7and 31.
Metro Line 2.
Parking
There will be public parking on Av. Alicia de Larrocha, 17, to 7 minutes walking to the venue.
It will open two hours before every match starts and close 1 and a half hours after the match ends.
CUSTOMER SERVICE
All customer service enquiries are handled directly through the Kosmos offices. Please contact us by e-mail at info@daviscupfinals.com We endeavour to respond to all emails within 24 hours.
Ticketing
The box office is located in front of access on Calle Calle Miguel de Merida Nicolich. 
The box office will open every day 
Tuesday 22/11           15:00h
Wednesday 23/11     15:00h
Thursday 24/11         09:00h
Friday 25/11                14:30h
Saturday 26/11          11:30h
Sunday 27/11              11:30h
All inquiries related to ticketing can be directed to the email ticketing@kosmostennis.com and will be answered within 24 hours.